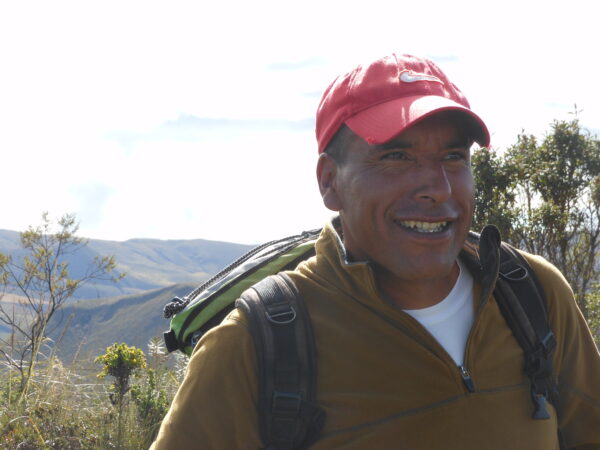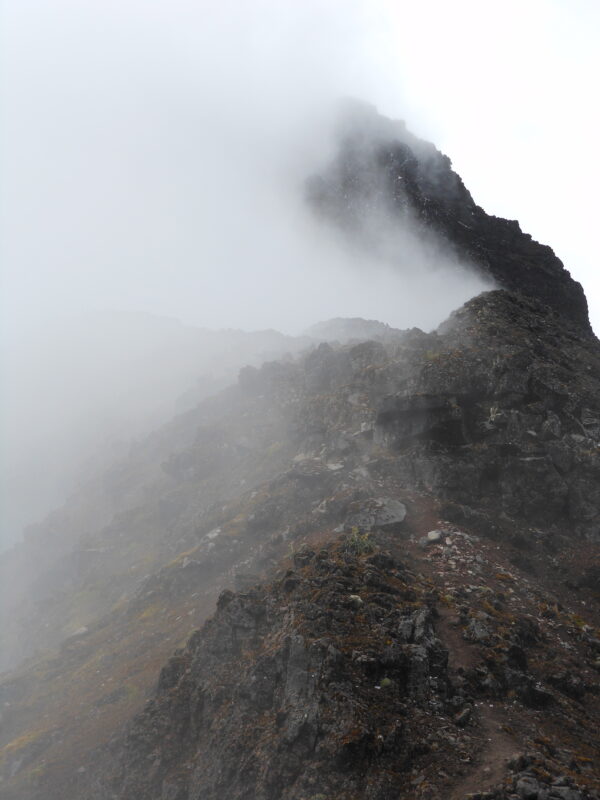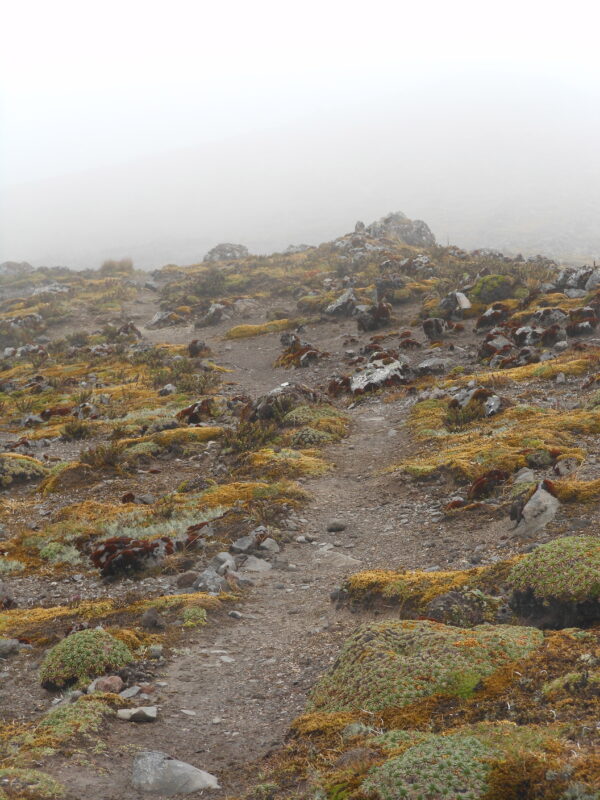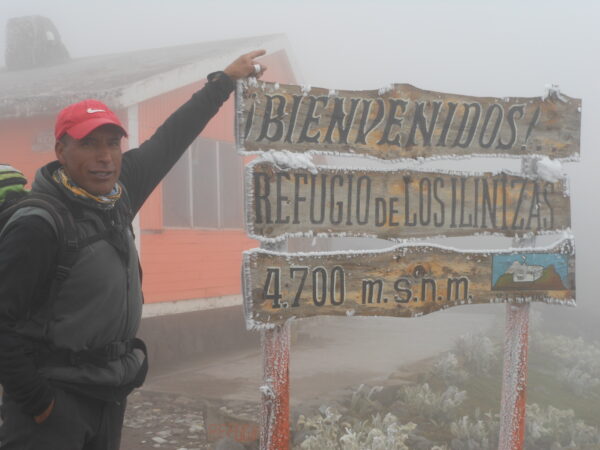 Flowers covered in ice below, getting cold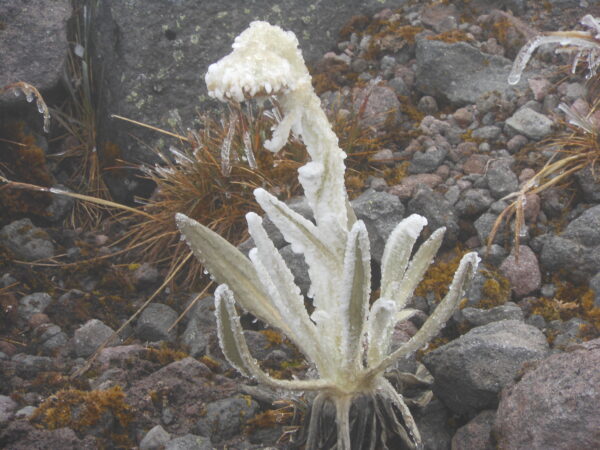 I little dicey above and below.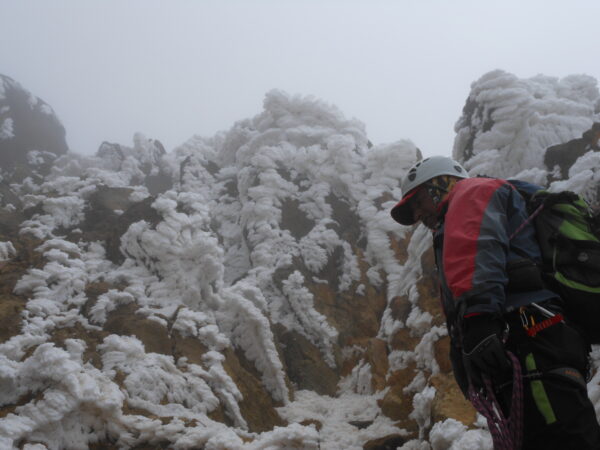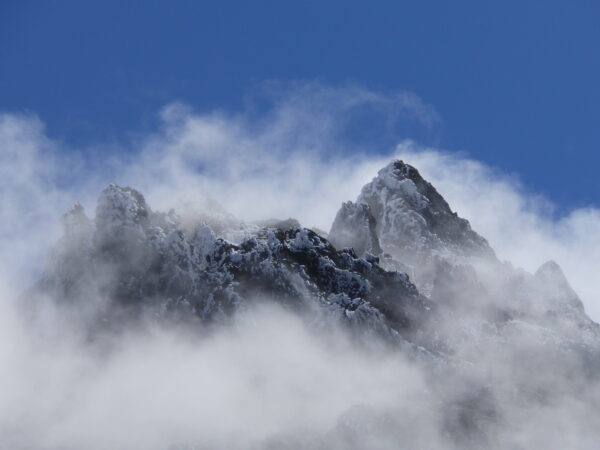 Me on the summit below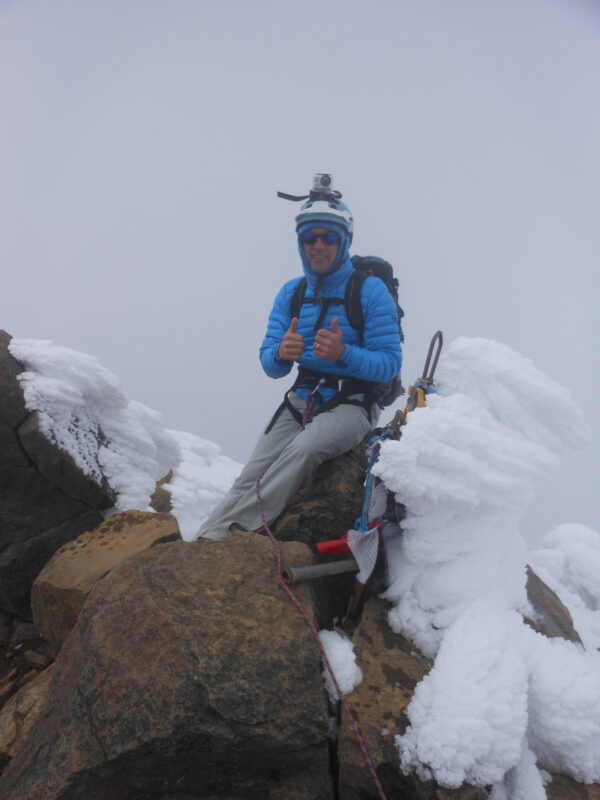 Climbed from the trial head up through beautiful up-sloping land with large grasses and some pines.
followed the trail upwards to a refuge where we got some tea and food before going for the summit.
"THIS WAS AN ALL DAY CLIMB"
The trail became steeper and far more rocky.  There have been quite a few deaths on this mountain lately.  Ok so it got real step and I thought about turing back back with Abraham's guidance we pushed forward and we reached the summit in a windy (60 mph) and snowy afternoon.