The State Hermitage is a museum of art and culture in Saint Petersburg, Russia.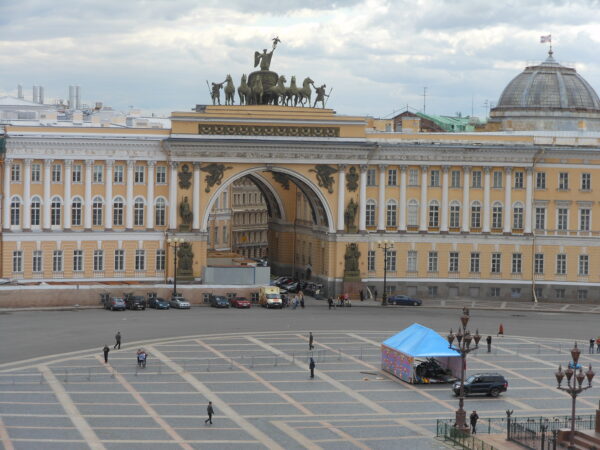 One of the largest and oldest museums of the world, it was founded in 1764 by Catherine the Great and has been open to the public since 1852.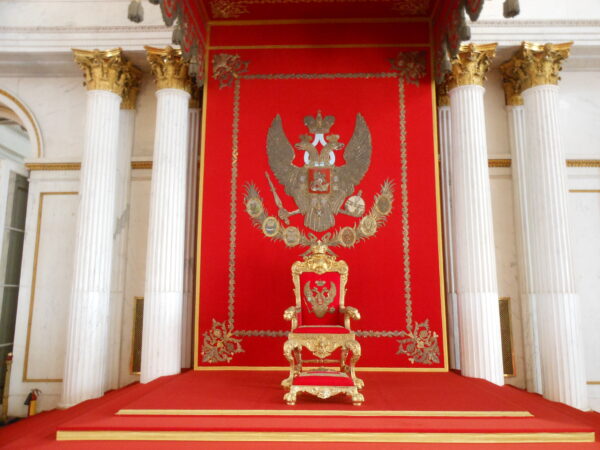 Its collections, of which only a small part is on permanent display, comprise nearly 3 million items, including the largest collection of paintings in the world.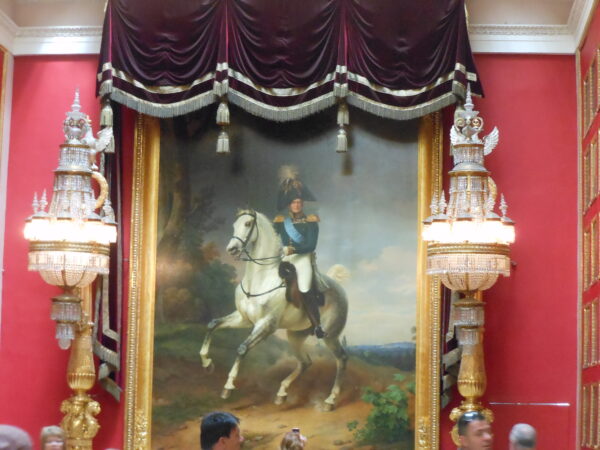 The collections occupy a large complex of six historic buildings along Palace Embankment, including the Winter Palace, a former residence of Russian emperors.Apart from them, the Menshikov Palace, Museum of Porcelain, Storage Facility at Staraya Derevnya and the eastern wing of the General Staff Building are also part of the museum.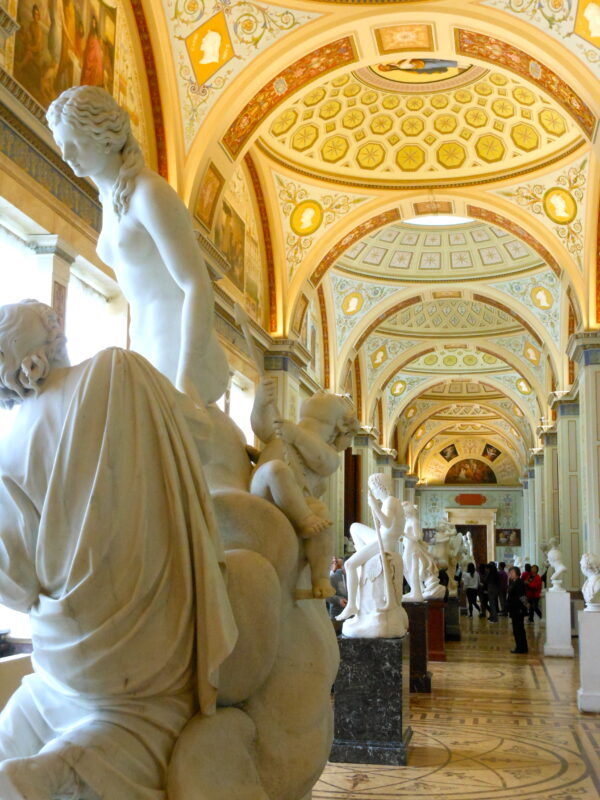 The museum has several exhibition centers abroad.The Western European Art collection includes European paintings, sculpture, and applied art from the 13th to the 20th century. It is displayed, in about 120 rooms, on the first and second floor of the four main buildings. Drawings and prints are displayed in temporary exhibitions.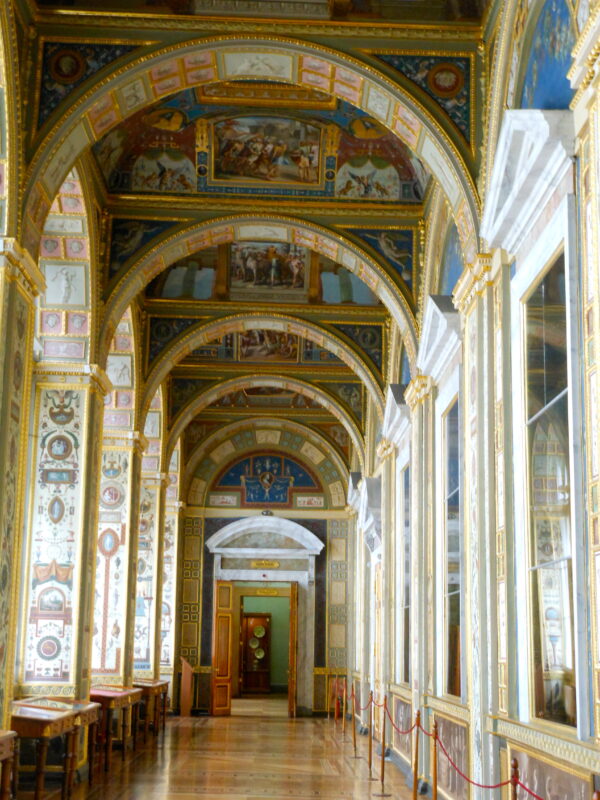 Egyptian HallSince 1940 the Egyptian collection, dating back to 1852 and including the former Castiglione Collection, has occupied a large hall on the ground floor in the eastern part of the Winter Palace. It serves as a passage to the exhibition of Classical Antiquities. A modest collection of the culture of Ancient Mesopotamia, including a number of Assyrian reliefs from Babylon, Dur-Sharrukin and Nimrud, is located in the same part of theA red-figure vase in the Hall of Twenty Columns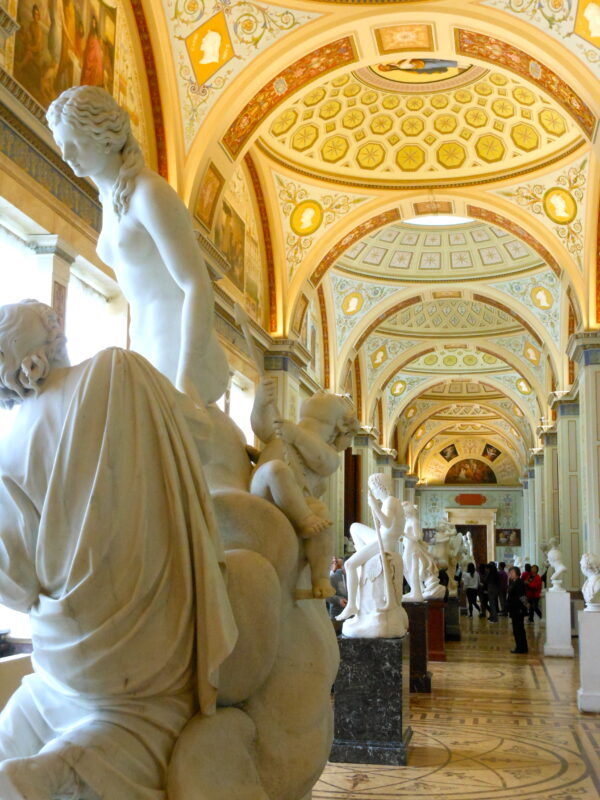 The collection of Classical Antiquities feature Greek artefacts from the 3rd millennium – 5th century BC, Ancient Greek pottery, items from the Greek cities of the North Pontic Greek colonies, Hellenistic sculpture and jewellery, including engraved gems and cameos, such as the famous Gonzaga Cameo, Italic art from the 9th to 2nd century BC, Roman marble and bronze sculpture and applied art from the 1st century BC – 4th century AD, including copies of Classical and Hellenistic Greek sculptures. One of the highlights of the collection is the Tauride Venus, which, according to the latest research, is an original Hellenistic Greek sculpture rather than a Roman copy as it was thought before.[4] There are, however, only a few pieces of authentic Classical Greek sculpture and sepulchral monuments. The Rubens Room.The rooms and galleries along the southern facade and in the western wing of the New Hermitage are now entirely devoted to Dutch Golden Age and Flemish Baroque painting of the 17th century, including the large collections of van Dyck, Rubens and Rembrandt.There are also several paintings by Jan Brueghel the Elder (Velvet period), Frans Snyders (for example, "The Fish Market"), Gerard Terborch, Paulus Potter, Jan Van Goyen, Ferdinand Bol and Gerard van HonthorstOne of Vincent van Gogh's last paintings, White House at Night, was revealed to be in the possession of the Hermitage in 1995, after being considered lost for decades.The second floor is partially available to the public only in the building of the Winter Palace.Sasha above one of the very best of the best guides and Icons belowWow look at that ceiling above