St. Isaac's Cathedral in Saint Petersburg, Russia is the largest Russian Orthodox cathedral in the city.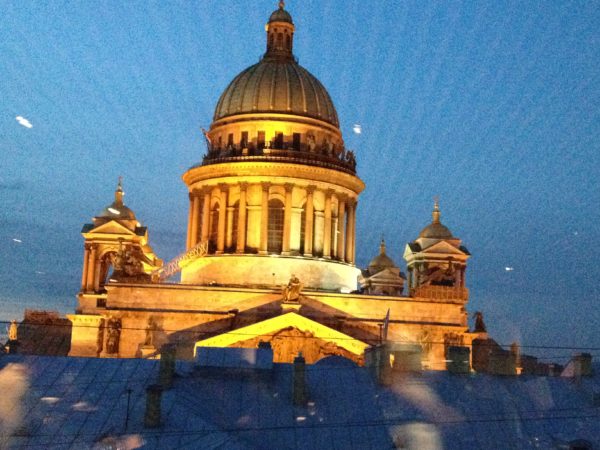 It is dedicated to Saint Isaac of Dalmatia, a patron saint of Peter the Great, who had been born on the feast day of that saint.As we are about to head out to a ballet.The cathedral took 40 years to construct. The severe neoclassical exterior expresses a traditional Russian-Byzantine formula: a Greek-cross groundplan with a large central dome and four subsidiary domes.
Our Friends below that showed us around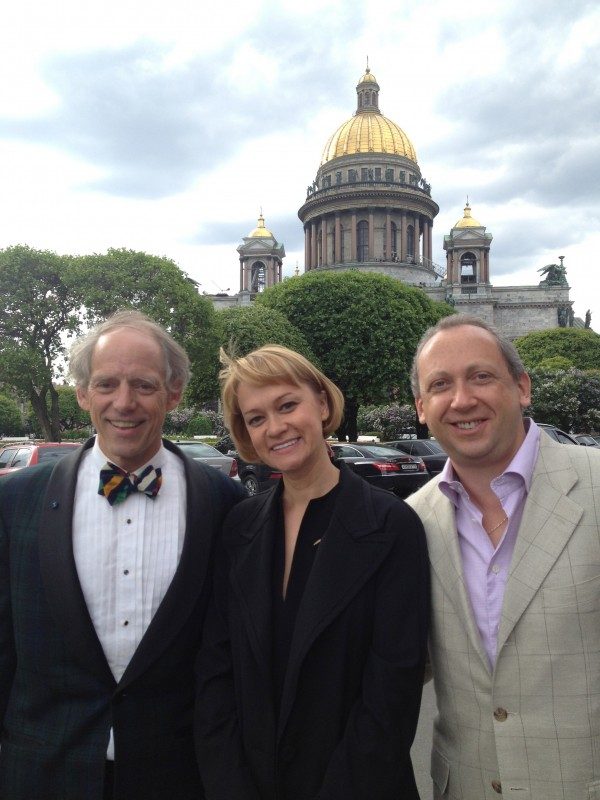 It is similar to Andrea Palladio's Villa La Rotonda, with a full dome on a high drum substituted for the Villa's low central saucer dome. The design of the cathedral in general and the dome in particular later influenced the design of the United States Capitol in Washington, D.C. and the Cathedral in Helsinki.The cathedral's main dome rises 101.5 metres (333 ft) and is plated with pure gold. The dome is decorated with twelve statues of angels by Josef Hermann. These angels were likely the first large sculptures produced by the then novel process of electrotyping, which was an alternative to traditional bronze casting of sculptures. Montferrand's design of the dome is based on a supporting cast iron structure.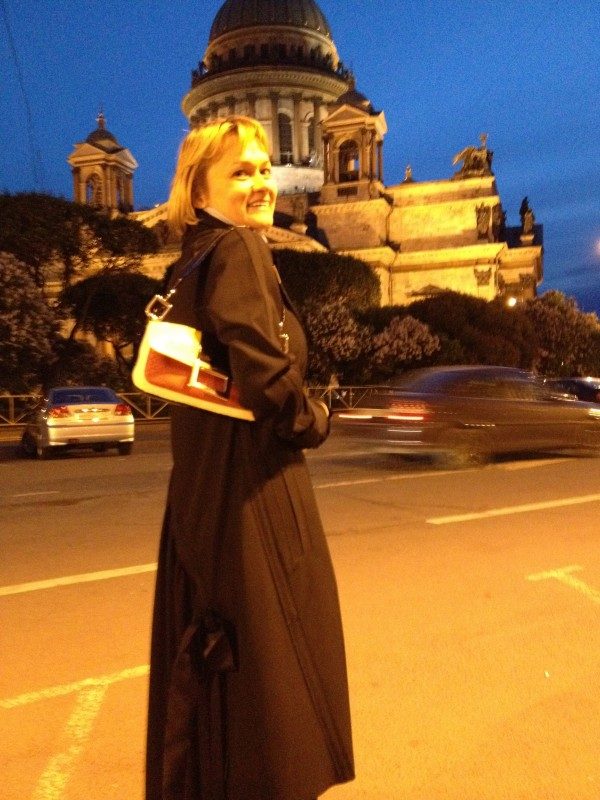 The cathedral's bronze doors are covered in reliefs, patterned after the celebrated doors of the Battistero di San Giovanni (Florence) in Florence, designed by Lorenzo Ghiberti. Suspended underneath the peak of the dome is a sculpted dove representing the Holy Spirit. Internal features such as columns, pilasters, floor, and statue of Montferrand are composed of multicolored granites and marbles gathered from all parts of Russia. The iconostasis is framed by eight columns of semiprecious stone: six of malachite and two smaller ones of lazurite. The four pediments are also richly sculpted.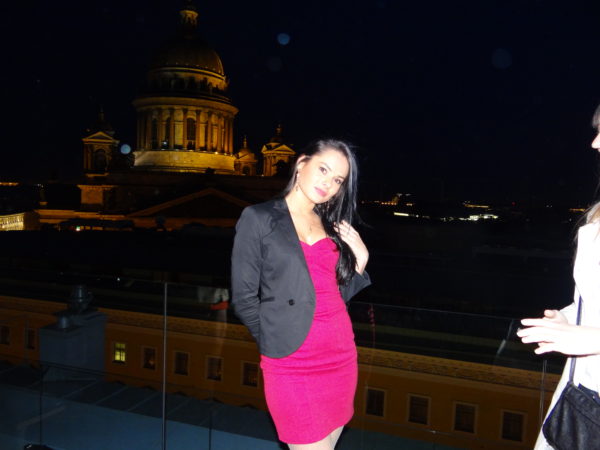 At 2 AM we went to this cool roof top bar across from St. Isaac's and met this hot chick wow she is beautiful