We spun through a field of shoulder high plants whose yellow flowers reached to the heavens in prayer like grace.  As we peddled through the deepness of the forest, home of locust and crickets, they sent us their symphonic harmonies on the wind and it filled our minds and spirits with joy and happiness. The light from the golden orb – the giver of all life- raced through the firmament towards us. We witnessed the canopy filter it's golden rays as it streamed through the humid dense air that took our breath away. It then bathed the forest floor in a display of mathematical formulas and impressionist paintings that no human could reproduce.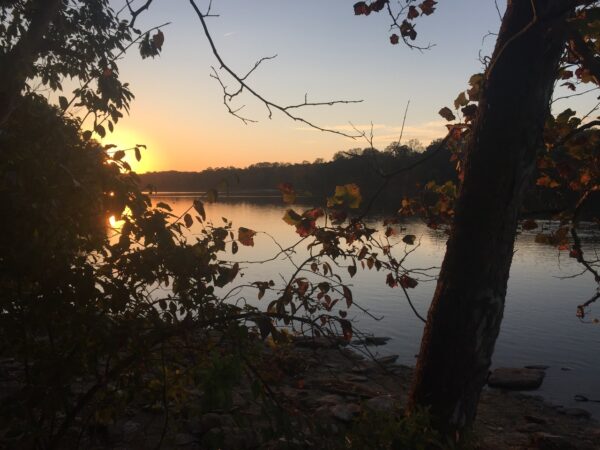 I heard the squelch of a raptor, a hawk as it sailed by on the wind – he allowed us to pass and to explore his domain. An eagle dived into the waters of life and there he found his dinner.  He sailed away to the horizon and there he found another. A beautiful fawn watched us come and go from the protection of the omnificent trees that covered this sacred land and the trees allowed us to pass in silence. I found a turtle slogging it through the ground cover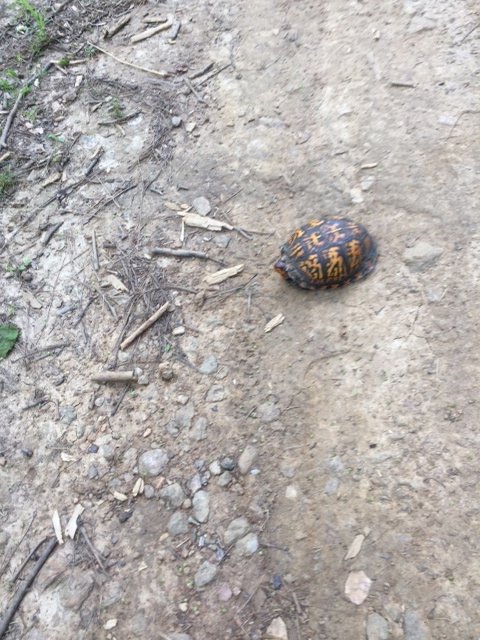 on his way to the labyrinth of time immortal as well as a snake sent to us from the deepness of the underground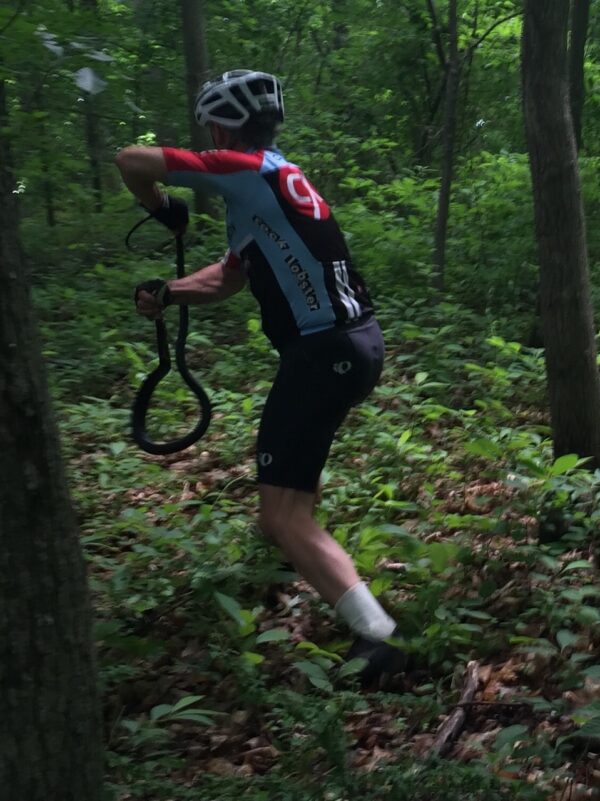 A fox, like a ghost shape dancer, disappeared into the depths of the forest.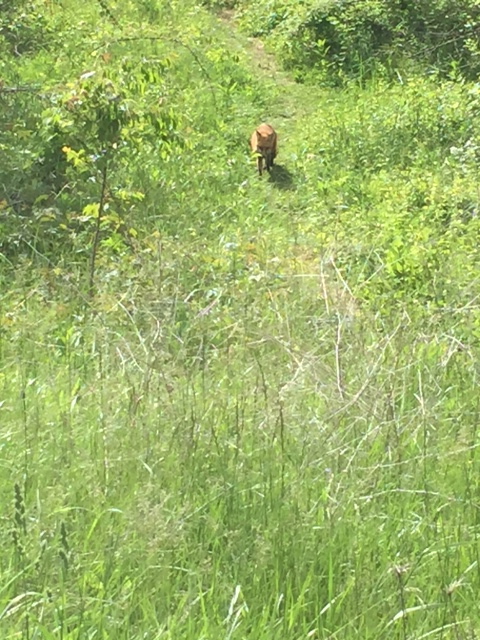 His reflective eyes followed us from the safety of the hidden nooks that he called his home.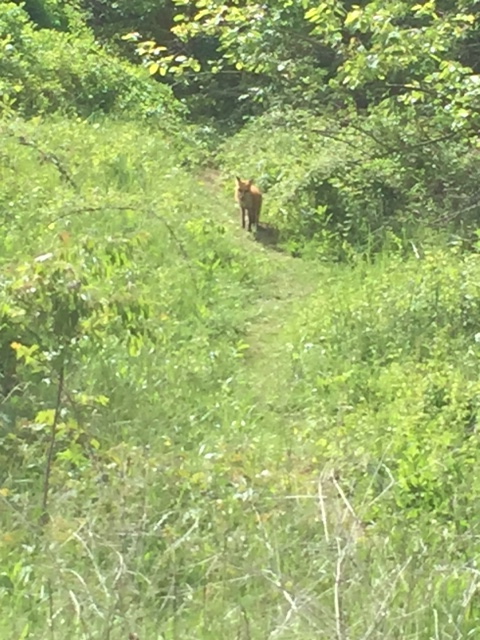 The sounds of human life left us – thank God- for the sounds of silence in this world are beautiful. Men – we had a great day, we were invisible and God allowed us to have visions of ecstasy and infinity today – wow