All day it was cold and we were surrounded in a full blanket of snow that flowed to the horizon. Being in the mountains, we thought of the gods being so close to the heavens – we felt we could reach out and touch one another.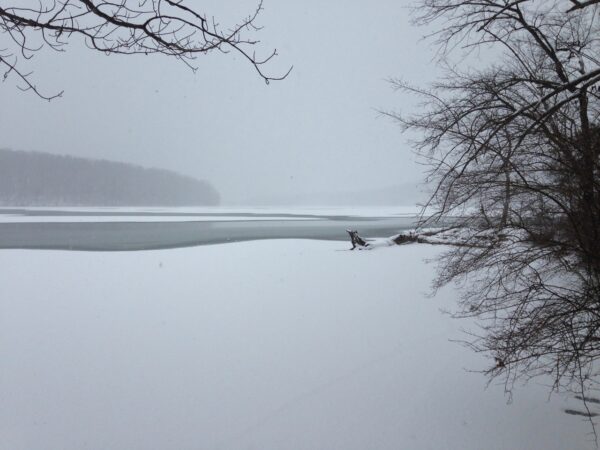 The sun spilled its brilliance all around us and the snow glistened. The aspens in their winter slumber, their hardened spines stood at attention in their stalls, while birds darted between the branches in a compelling harmony.
An eagle flew overhead and its squelch broke the silence meanwhile clouds drifted through the firmament to the horizon and there they found eternity.
The air is frigid and bites at our face, letting us know we are alive. We are grateful for the experience and at the end of the day we watched the sun being extinguished by the rotating earth