This was provided by "Mountain Travel SOBEK" they did a great job
We did a 2 week trip to Brazil and visited 2 distinct locations. The first was Iguazu Falls and the second we did a motor yacht experience out of Manaus on the Rio Negro and along the way did a variety of activities.  
We started with Iguazu Falls at the intersection of Brazil, Argentina and Paraguay and visited Argentina doing both the upper and lower falls.  We stayed in the only resort located in the elegant and sophisticaed 5 star hotel the famous  Belmond Hotel Das Cataratas  below.The hotel offered consigere service, incredible pool, fitness center, tennis courts, 3-4 fine doing rooms and incredible rooms. (Please see tab on left for more details) .  It is the only hotel located within Brazil's Iguassu National Park, and it enjoys an unrivalled location just a short stroll from the sensational waterfalls. We enjoyed exclusive access to this magnificent sight in the evening and at dawn, when the park is closed to other visitors. This natural paradise also offers thrills and excitement in abundance: helicopter trips over the gorge,  jungle treks to view amazing wildlife including colourful toucans and giant butterflies, river rafting and boating and rapelling.  They also offer an exclusive full moon tour to witness a sight rarely seen by most in their lifetimes – the lunar rainbow.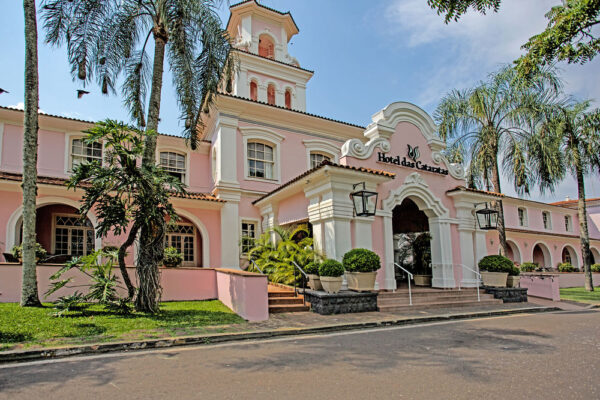 The Belmond Hotel Das Cataratas above and below.  Below shot from a helicopter (I did a helicopter tour as well)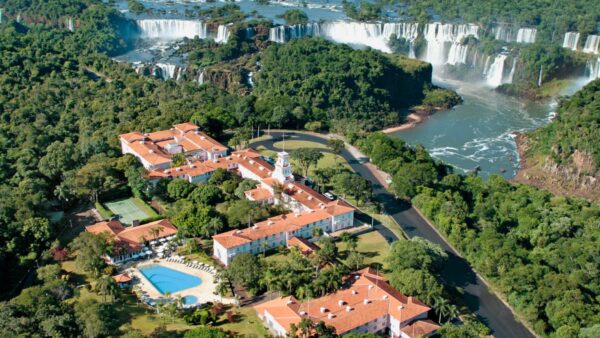 During the day we would hike along the trails to the water falls and the views were visions of ecstasy.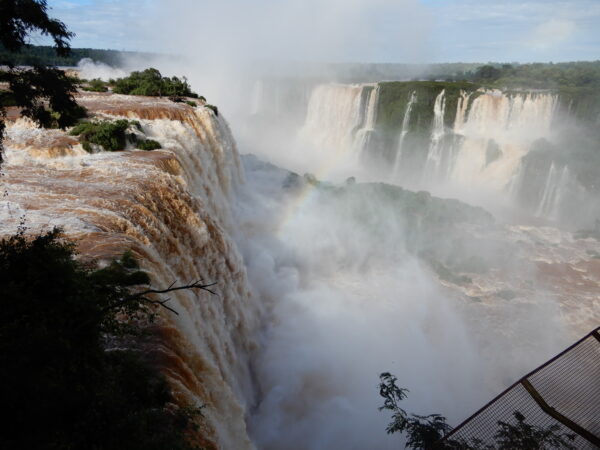 We walked right up to the falls and were covered by the water above and below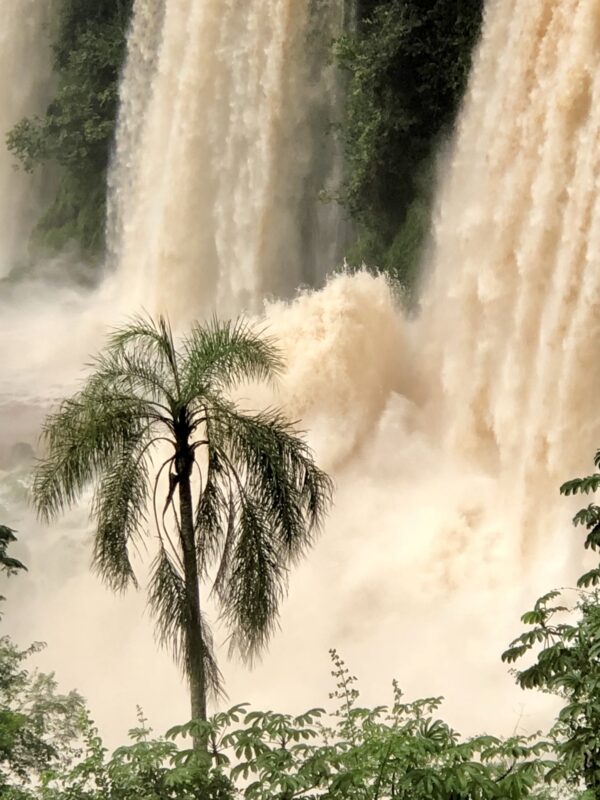 Activities included: hiking, mountain biking, river rafting, river boating and helicopter tour.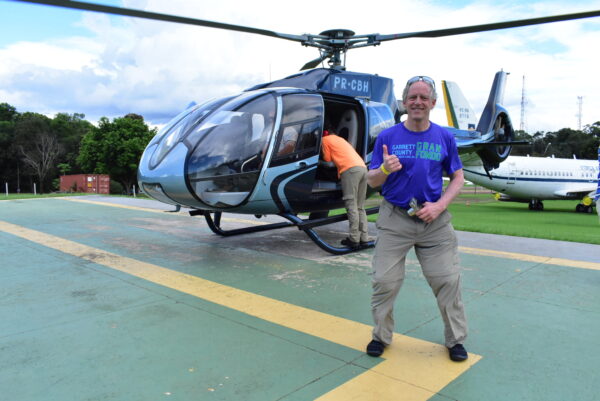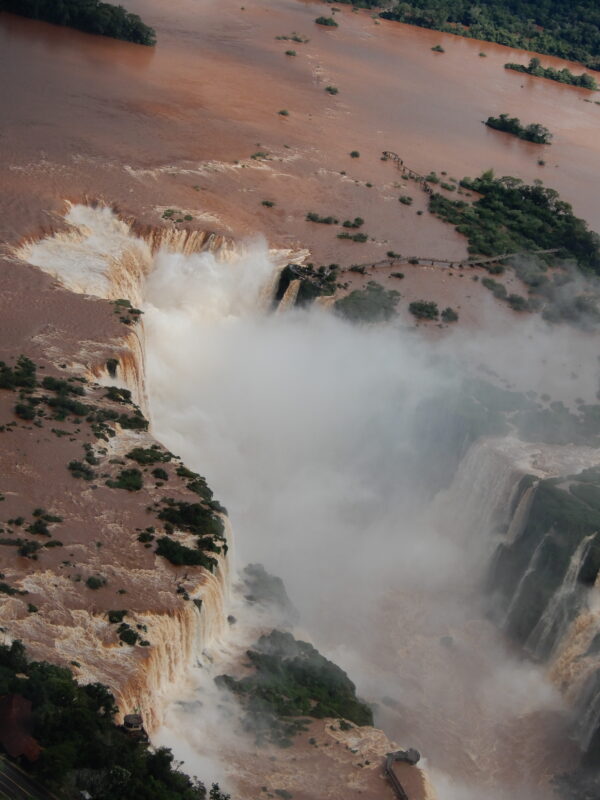 Activities included: hiking, mountain biking.  I went mountain biking on a 10 mile trail through the jungle very cool
We also did river rafting.  (Please see tab on left for river raft )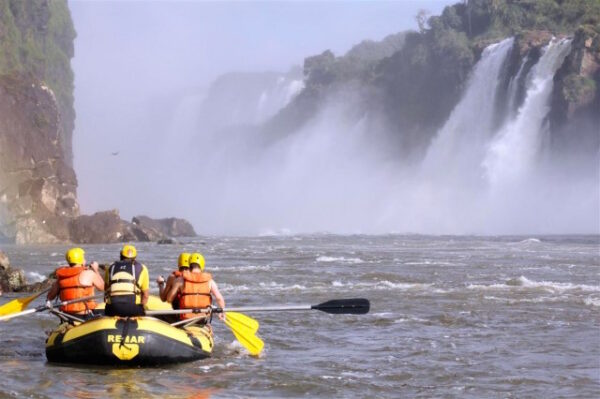 We did raver boating up to and under the falls and got soaking wet!!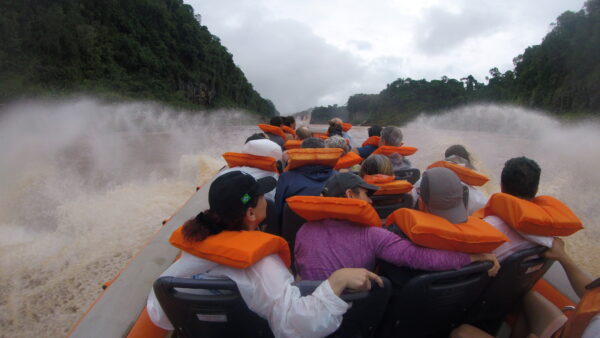 One day I went rapelling.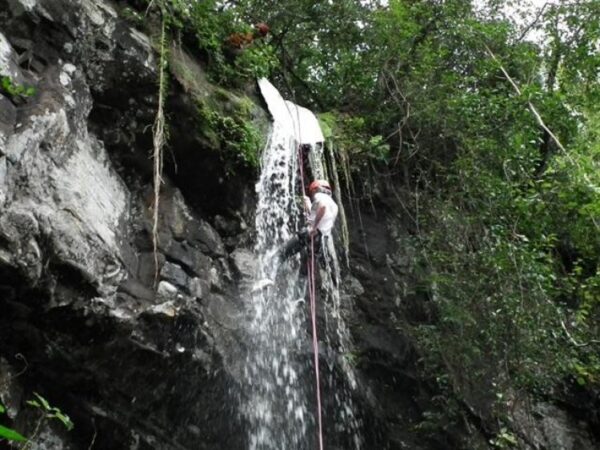 WE also went walking on the trails and saw some very cool birds and animals.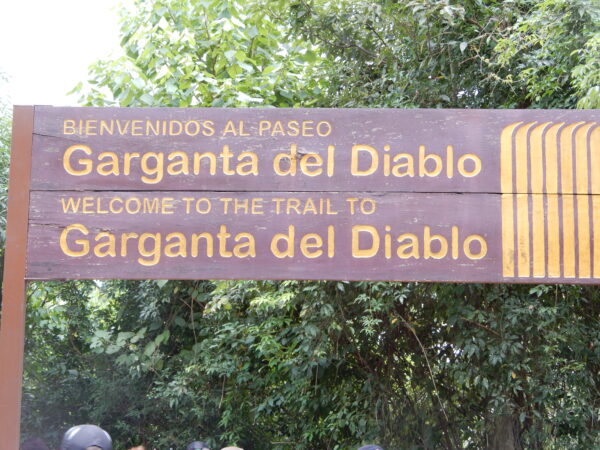 Cool animal below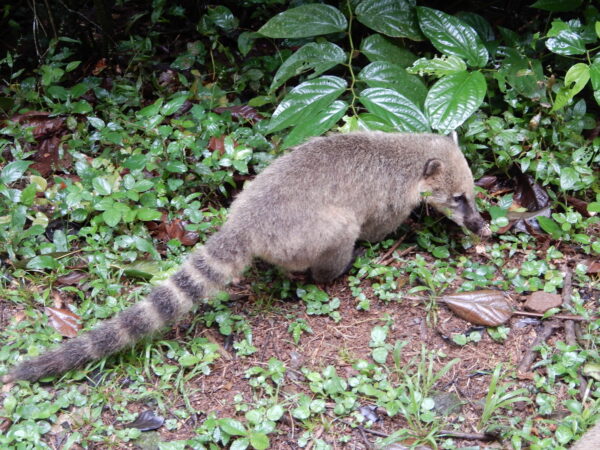 WE visited Argentina one day and walked out to and over the falls on gangways .  
After that experience we went to Manaus (a cool town see tab on left) and boarded our motor yacht that had about 7 teak rooms with their private bathrooms below.  (See complete story on tab on left)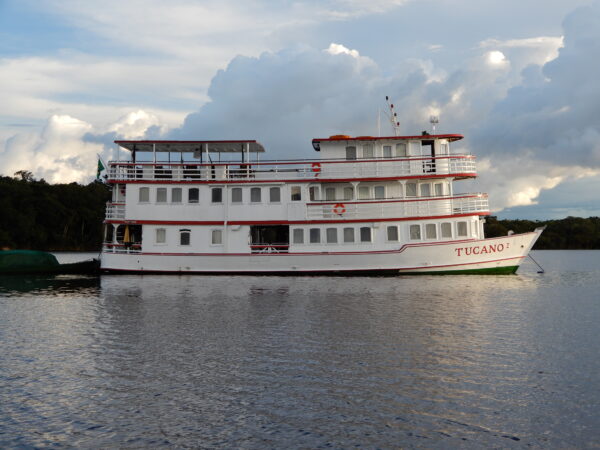 During the day we would kayak every morning at 6 AM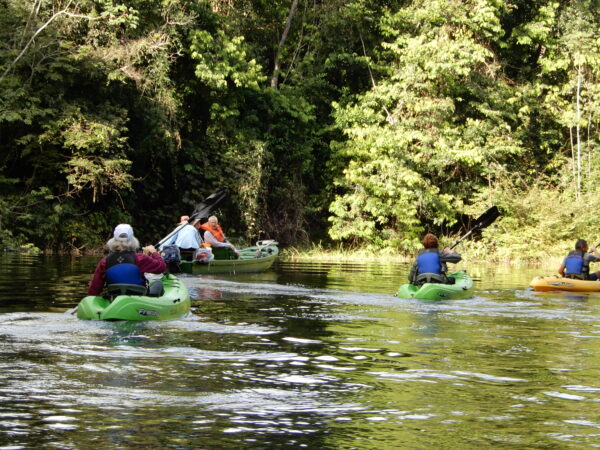 go hiking before lunch below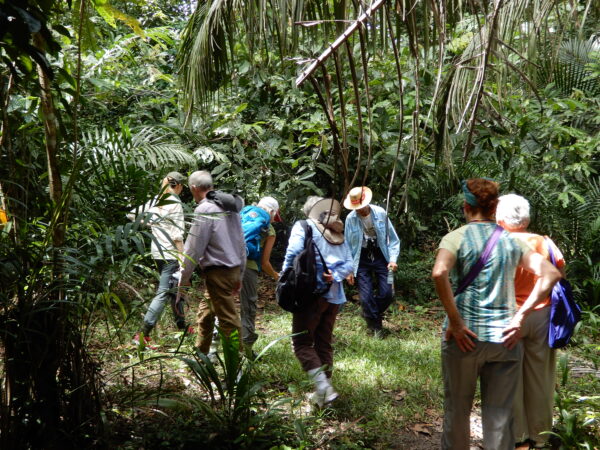 see incredible animals like the sloth below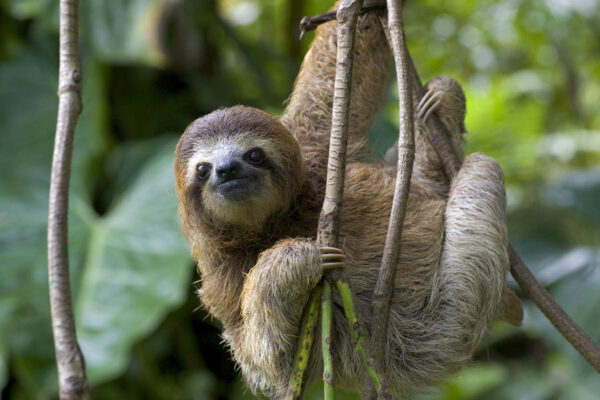 River Otters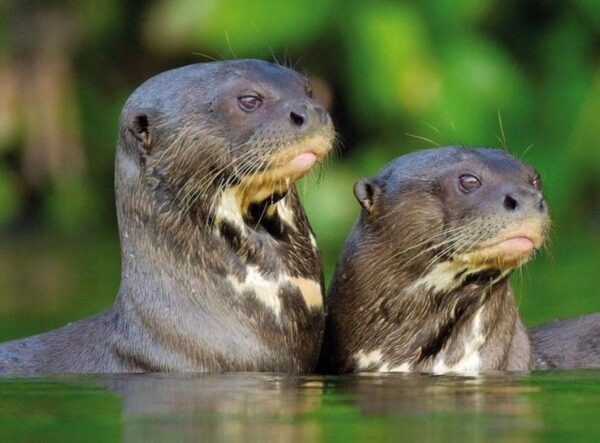 Then in the afternoon we would canoe and or motor canoe to deep into the jungle
The jungle made some great photos below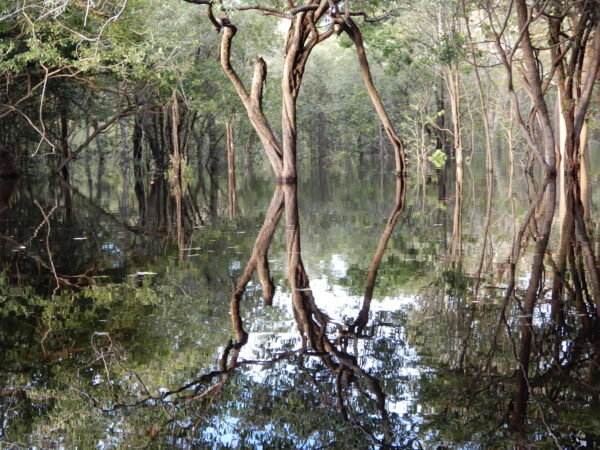 and we would also go fishing catching the piranha below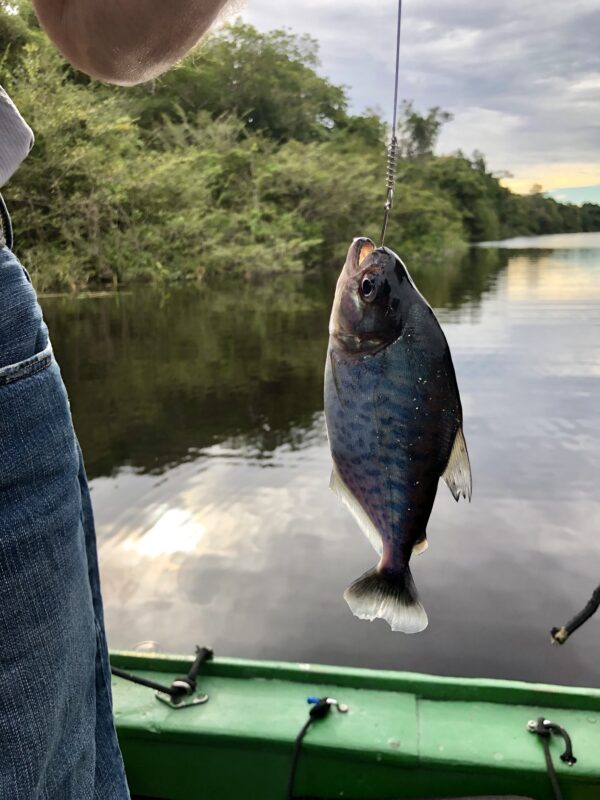 please see tab for Motor Yacht for more details on left tab.  At night we had incredible sunsets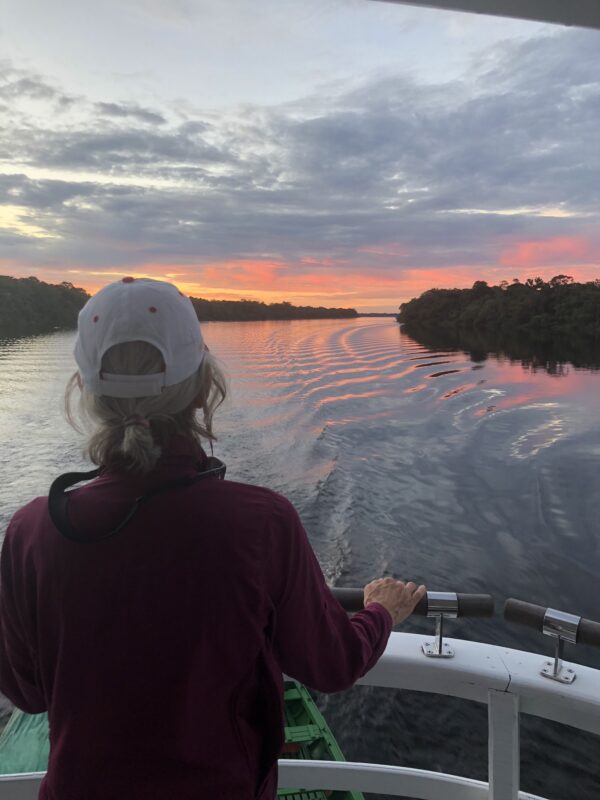 Other misc photos below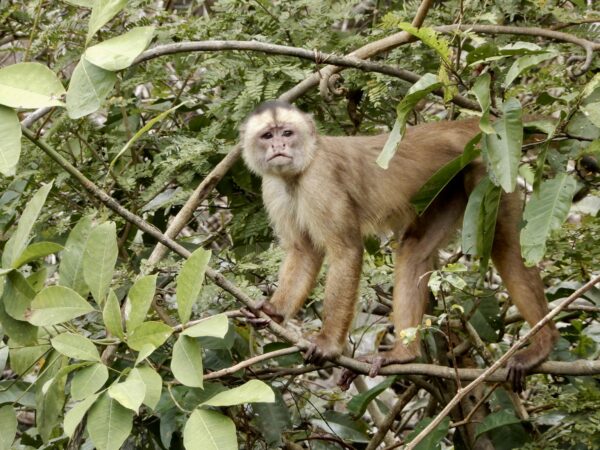 Louise in front of a painting but they are there and there was a warning up about them comming out at night at the hotel and not to go out after 7 PM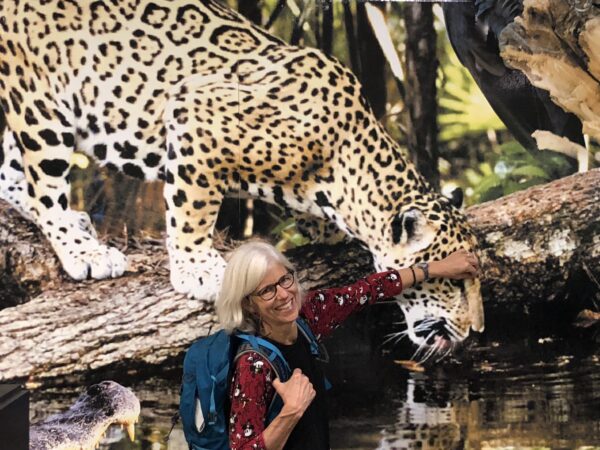 We saw dolphins all over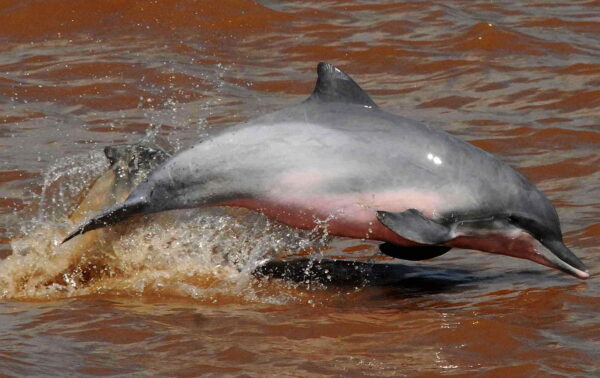 and some snakes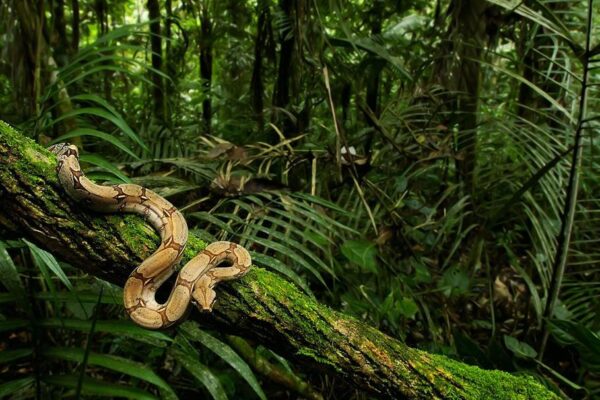 and visited some villages below (Agin please see tab on left (Motor Yacht) for more details