Bali is incredible, life was free and easy. We stayed on Kuta Beach below
We surfed during the day, took naps in the afternoon and ate scrumptious meals late in the evening when it cooled off. Beautiful beaches ten miles long of white surgery powdery sand,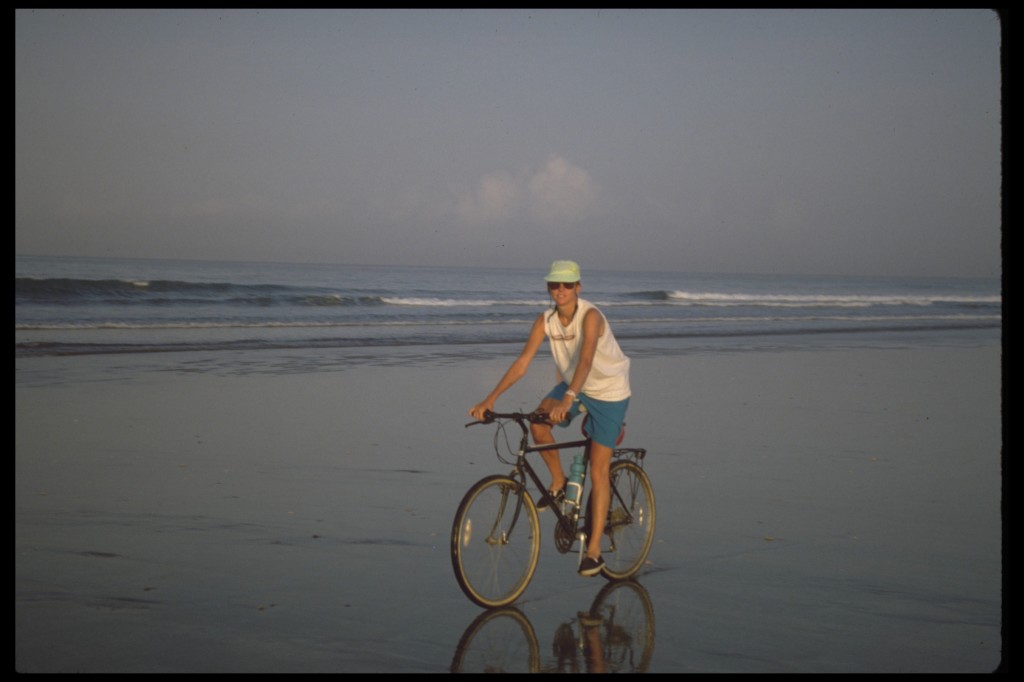 warm waters and friendly people.  This is Arden above riding on the beautiful beach early in the morning.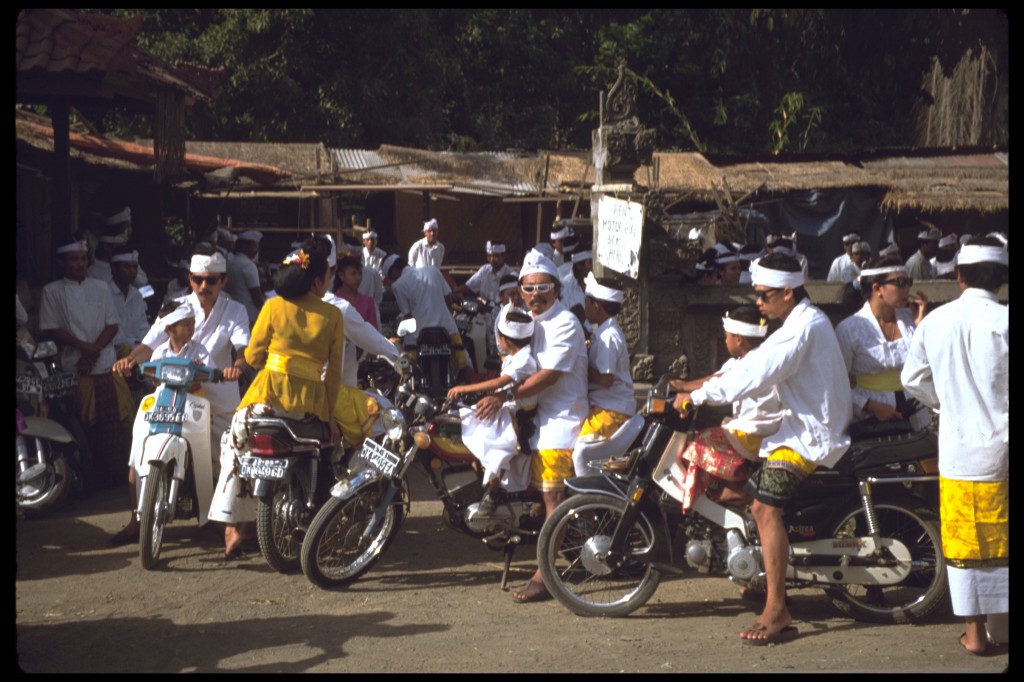 A sight on the way to Uboud
IT was so hot we Left the beach for the highlands on the mountains. This is me getting some grub from the local market.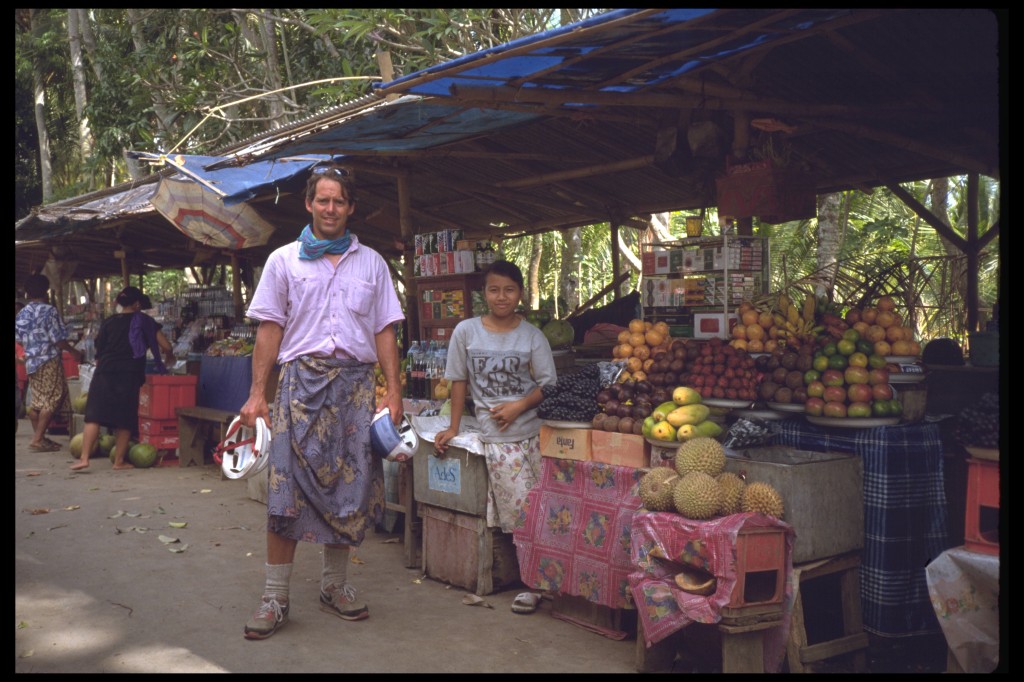 Good grub on our travels to  Uboud above and the rice fields and women working them below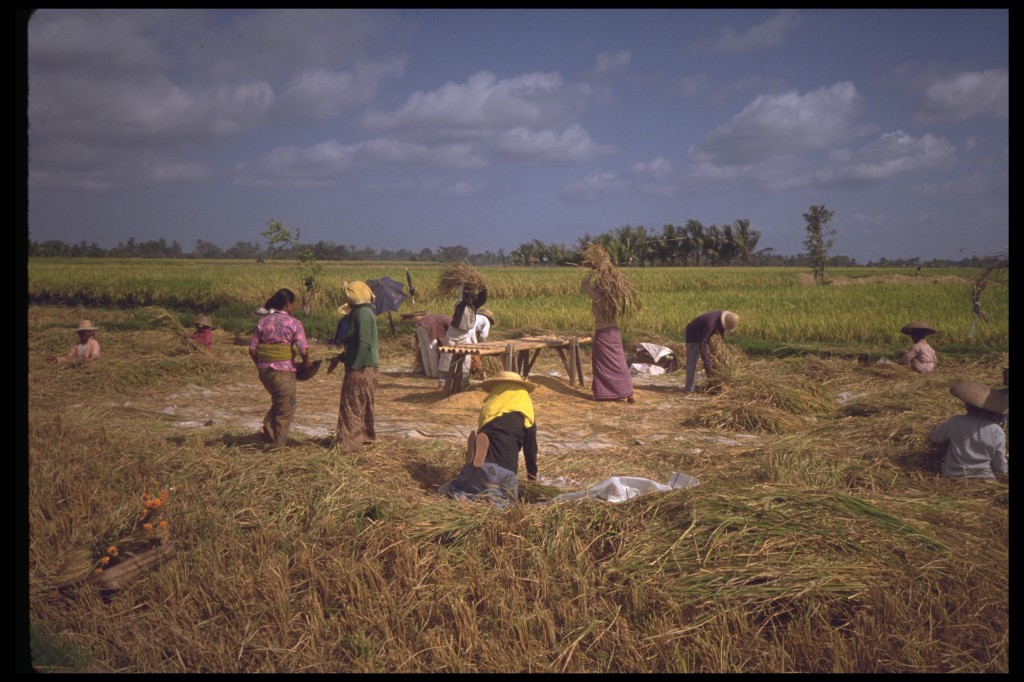 Women thrashing the rice above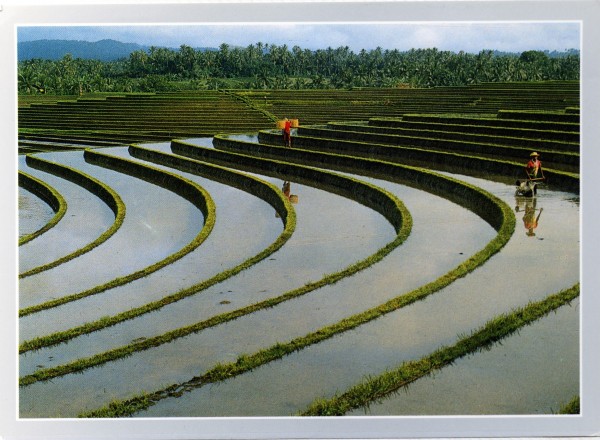 Rice fields above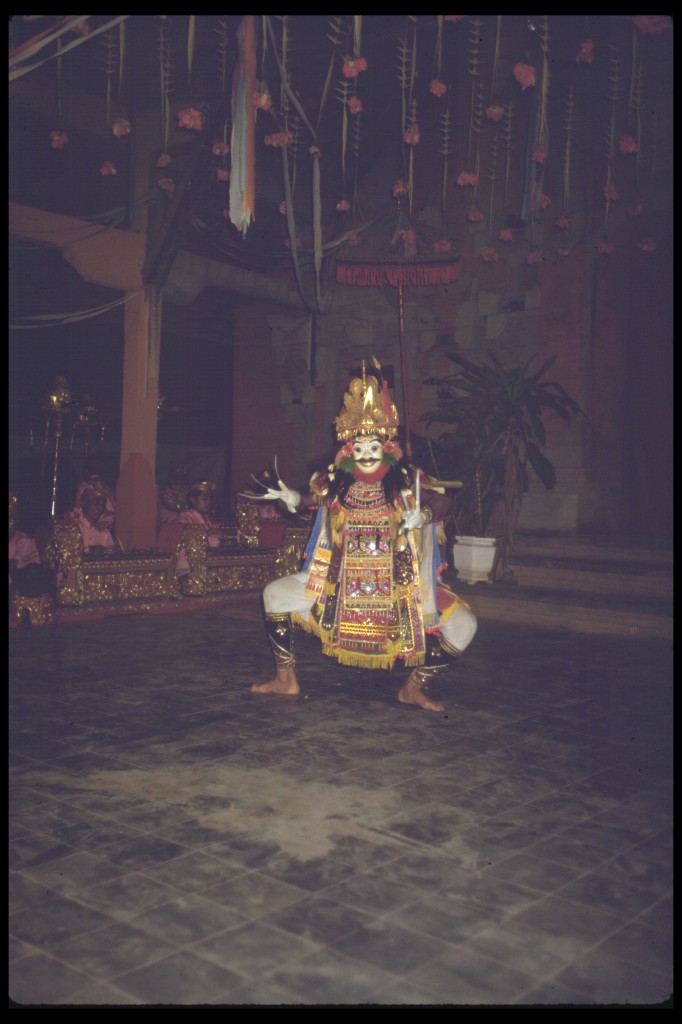 A performance of the Ramayana above look at the costume.
and we stayed at the —- a fantastic place with pool and badminton ct.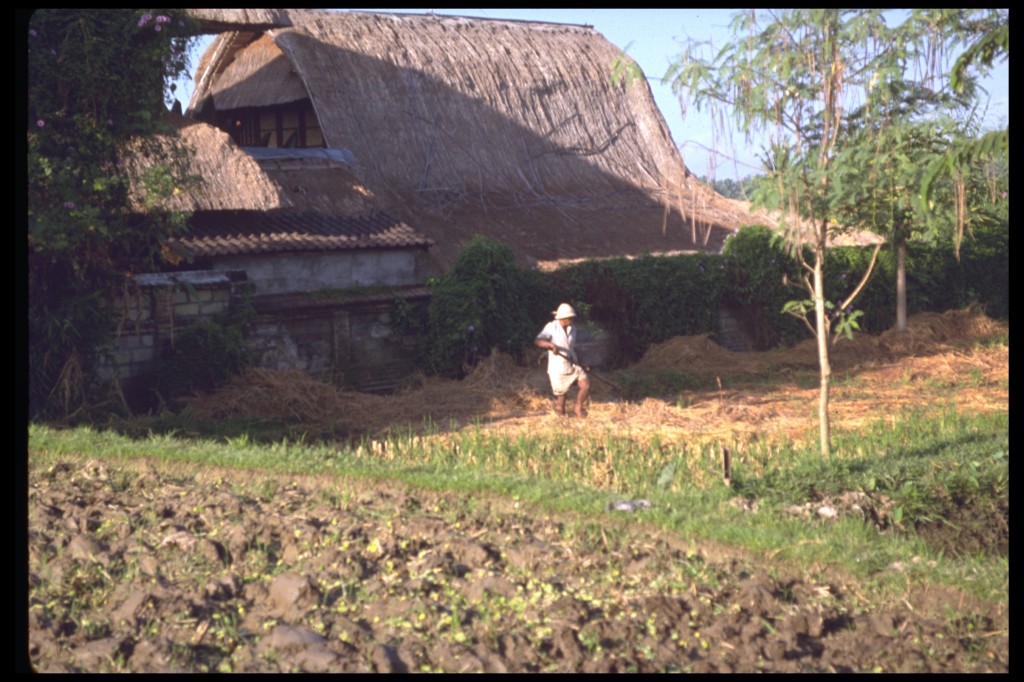 Here is one of rooms with a view over the rice fields.
We would sleep in, have breakfast late, swim in the pool and I would play the gardener. We saw the Ramayana and many theaters performances.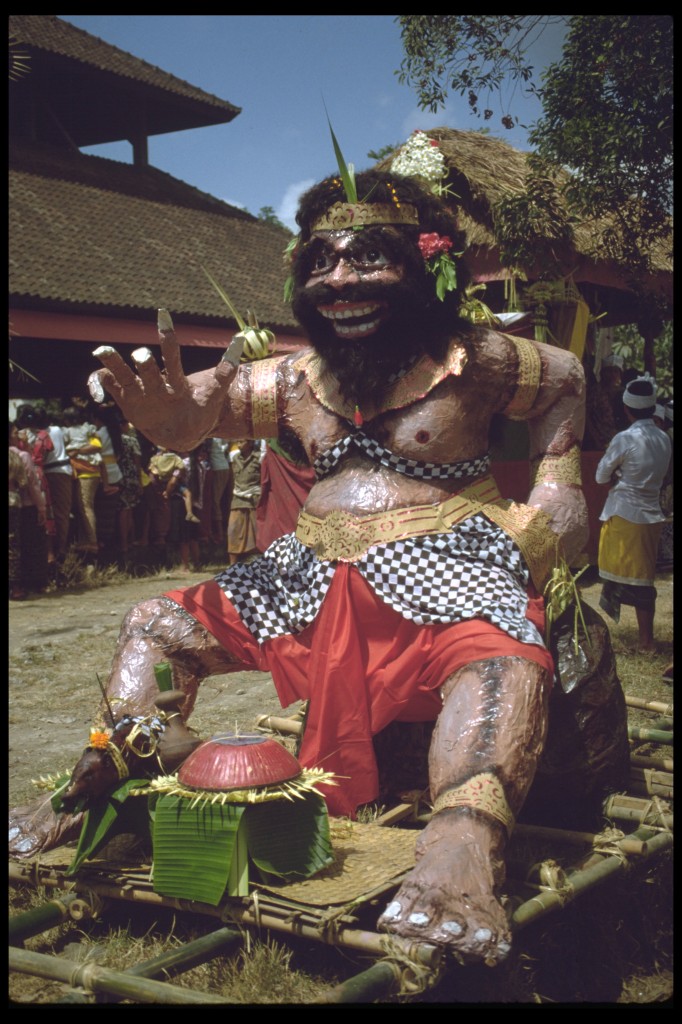 We came across this very cool festival and the costumes were incredible.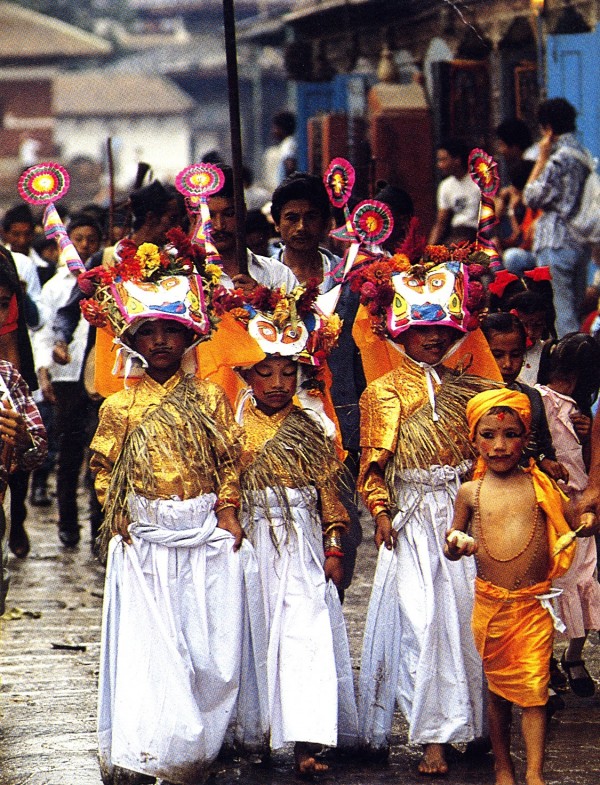 From her we traveled up and over into the volcano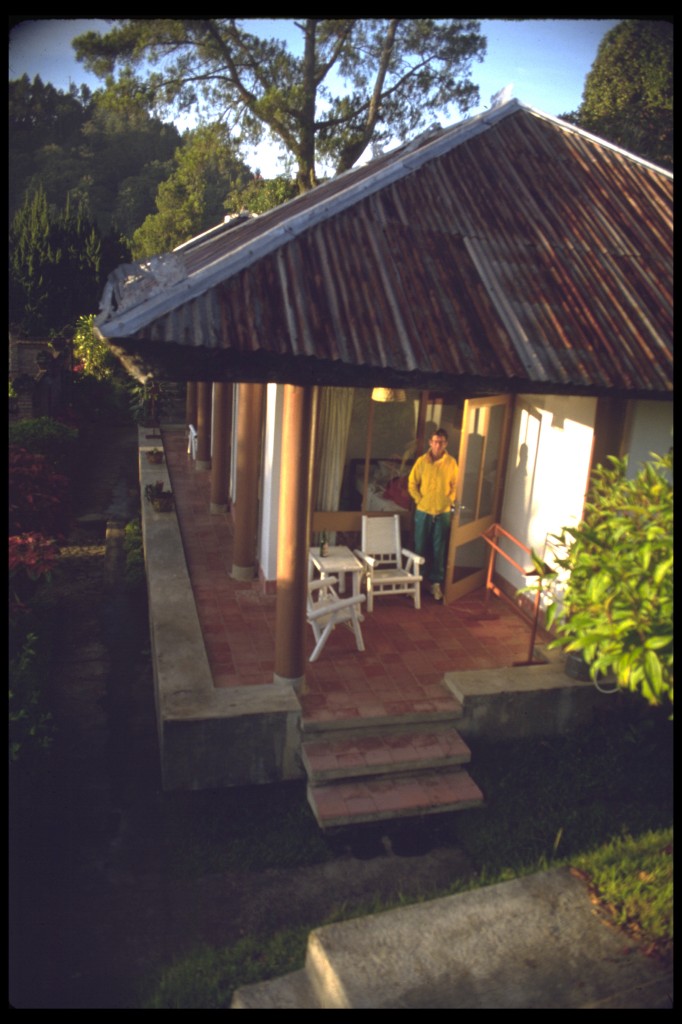 and lived in a small room next to the Mosque. Above is our room looking into the water filled volcano. We were awakened every day to prayers at sunrise. thank God for this lovely place. Looking into the mountain volcano lake above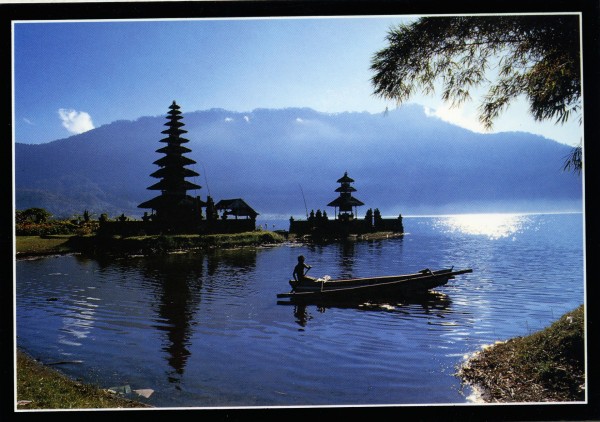 I was quite sick so we had to leave early for a hospital in Singapore.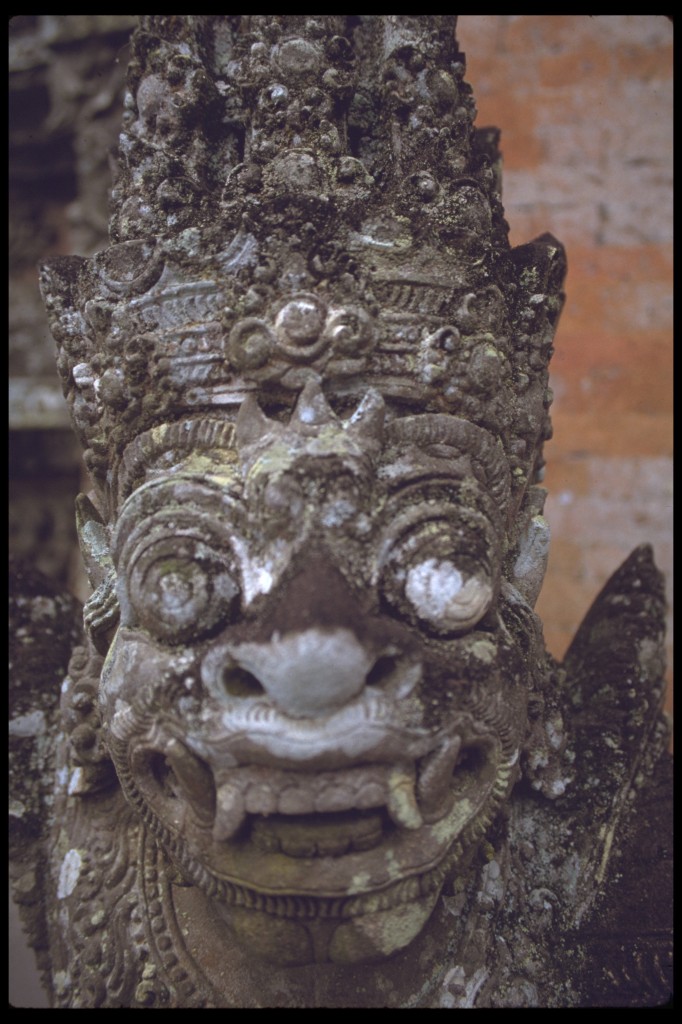 Above a stone statue I wish I had purchased