Below Monks from Mandaly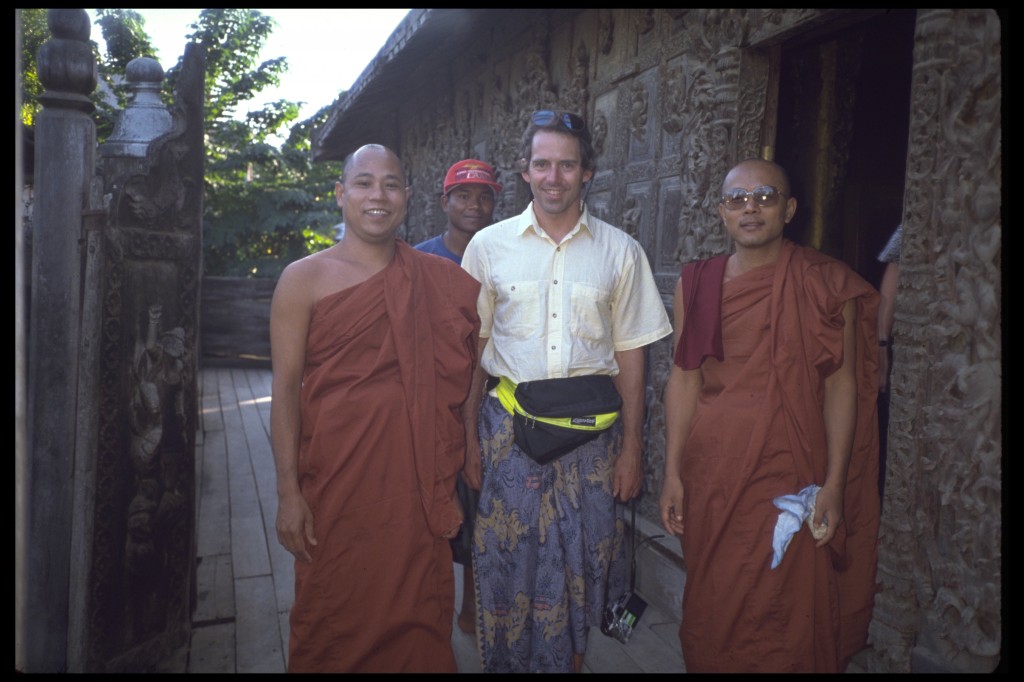 On the overnight train to Mandalay from Rangoon and we were escorted by an assigned internal security agent. We were segregated from the general population on the train ride so I snuck away from our guard and visited with the indigenous on the cars behind ours. The train ride was at night and rewarding. We awoke in Mandalay the next morning. We met these cute kids slated to become Buddhist monks and visited their school in Mandaly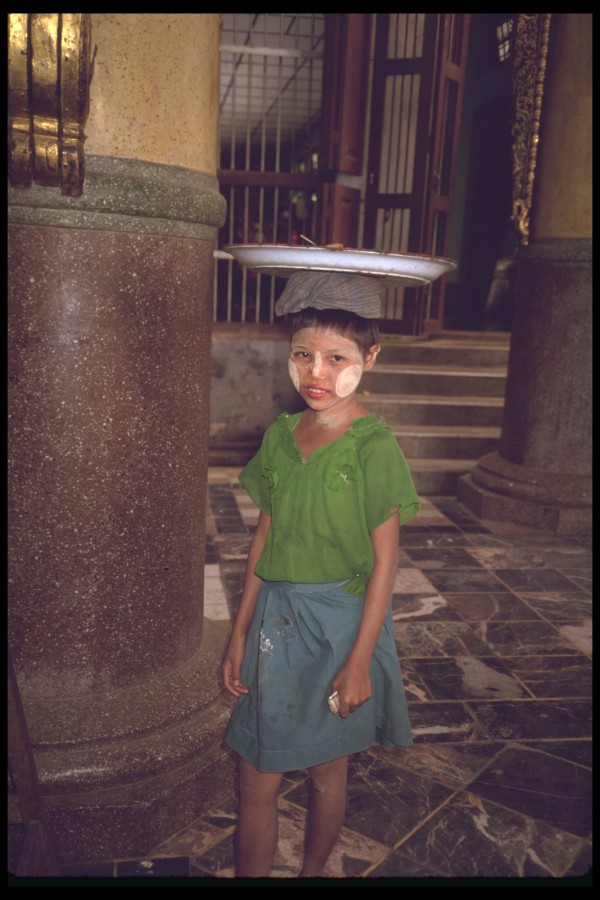 Mandalay was a sleepy town with a hill temple that over looked the city with a large military garrison. I befriended a Catholic priest and we exchanged letters for many years. We helped him finically and had to deliver the money stashed in letters. From Mandalay we traveled to Pagan overland in a vary old beat up old bus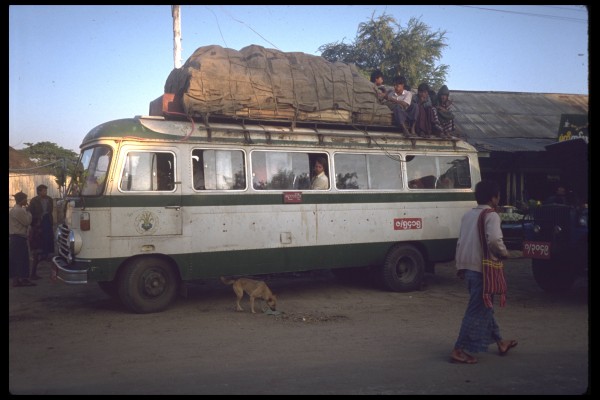 Along the way in a no name town we came across an induction ceremony into the Buddhist monkhood.  Very very cool.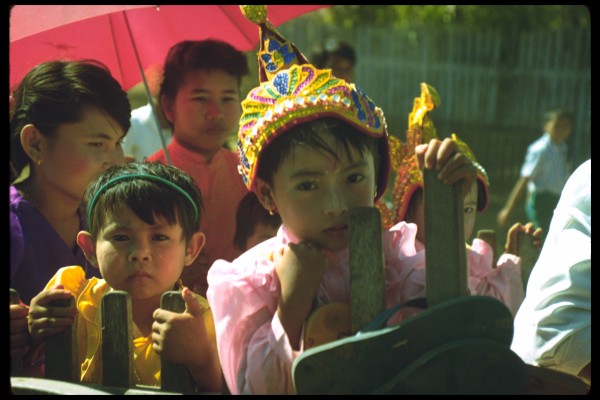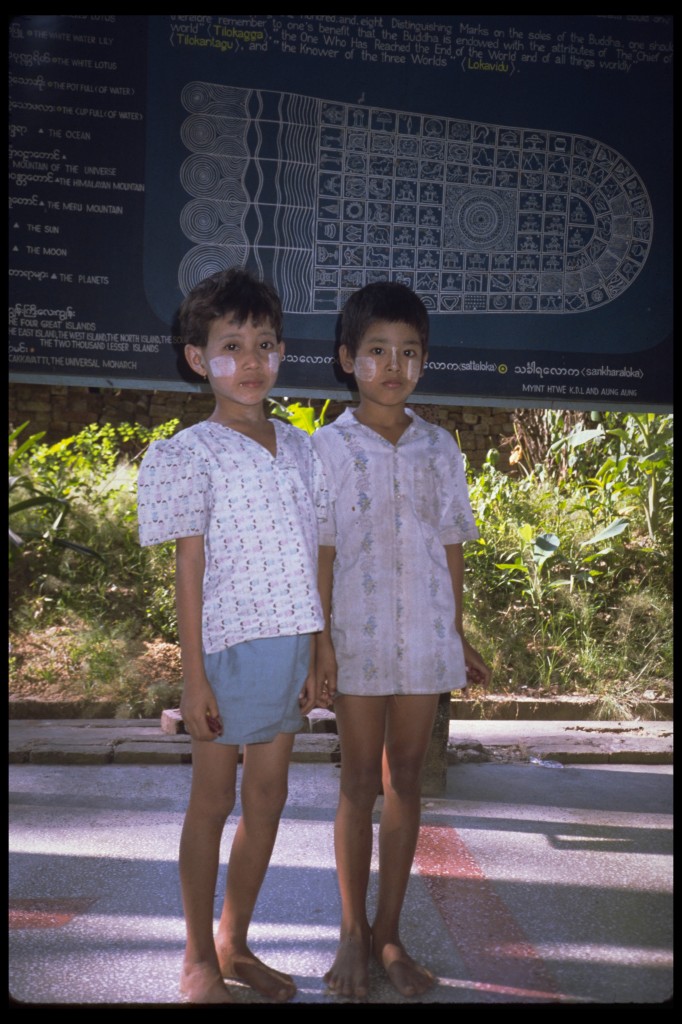 Local children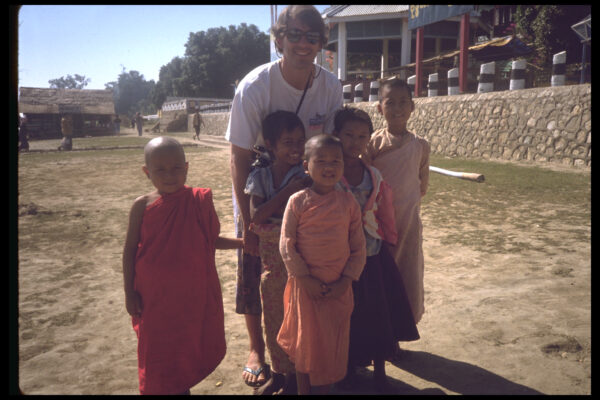 Children slated for Monkhood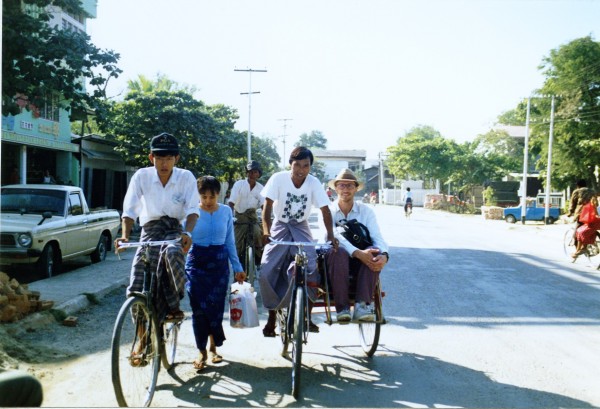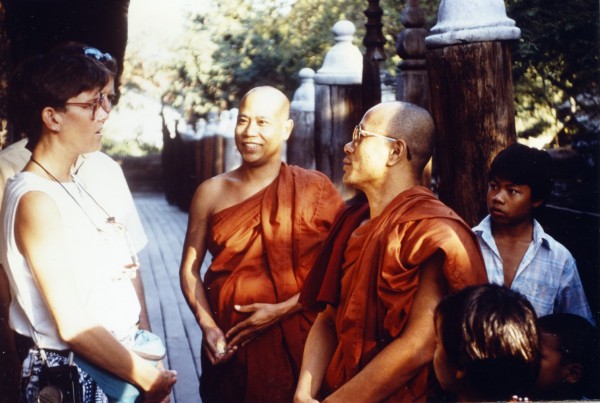 Mandalay was a sleepy town with a hill temple that over looked the city with a large military garrison. I befriended a Catholic priest and we exchanged letters for many years. We helped him finically and had to deliver the money stashed in letters.
From Mandalay we traveled to Pagan the most incredible town of nothing but temples. Te Win was our guide.