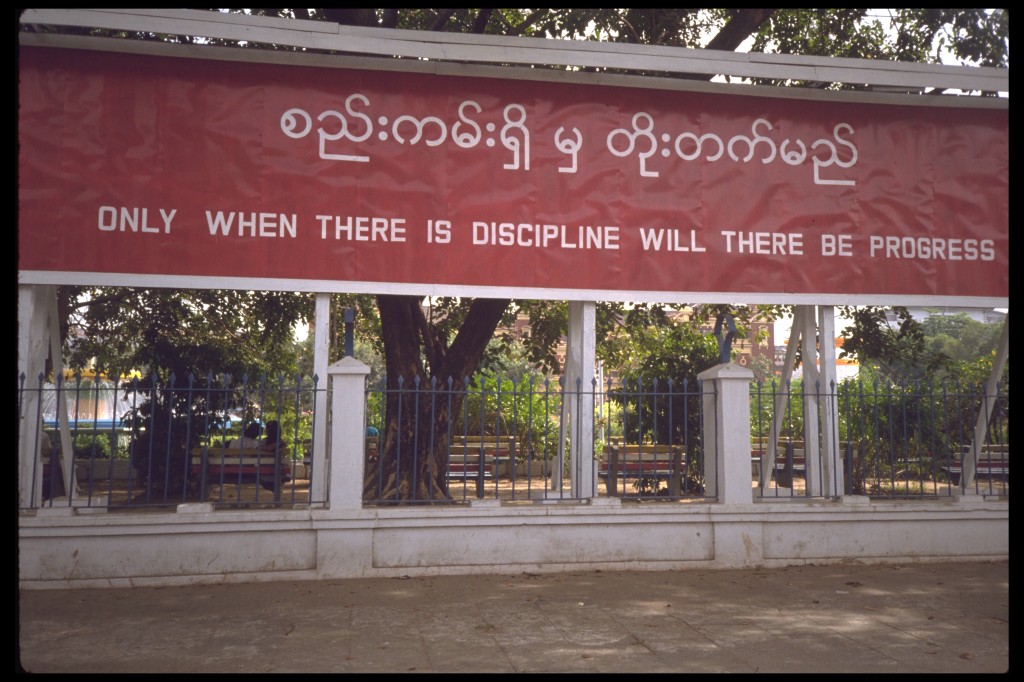 Burma was shut down except for a fee at the Embassy in Thailand.  Remember, money does buy that which is closed.  After writing a letter stating the reasons why we wanted to visit Burma, paying a few people off in US cash and certifying we were not reporters, we were able acquire a visa and then we were required to surrender our passports a week in advance of leaving.  This left us no passport while staying in Thailand for that week. We bordered a Burmese Aircraft that was advised as unsafe and out of the jurisdiction of the normal worldwide aircraft rules.  As we took off, the seat next to us tipped over.  Nice way to start a flight plus we were landing right after 1,000 students had been killed. It should be a fun adventure. Upon landing we stayed at the Strand hotel at one time the finest east of the Sues. We dealt money on the Black market for a 1000 percent profit= yes that is a 1000 percent profit. Now this was illegal of course but somebody had to make money so it might as well be me as anyone else and it came with risks when I tried to leave.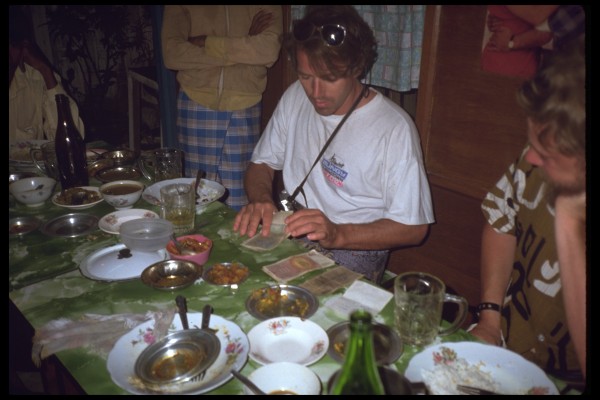 Selling Currency back to Tourists!!
All of the temples in Asia are inspiring. We visited the most unbelievable Temple called The Shwedagon Pagoda also known as the Golden Pagoda and it is about 32o feet and is a gold gilded Stupa located in the city of Rangoon.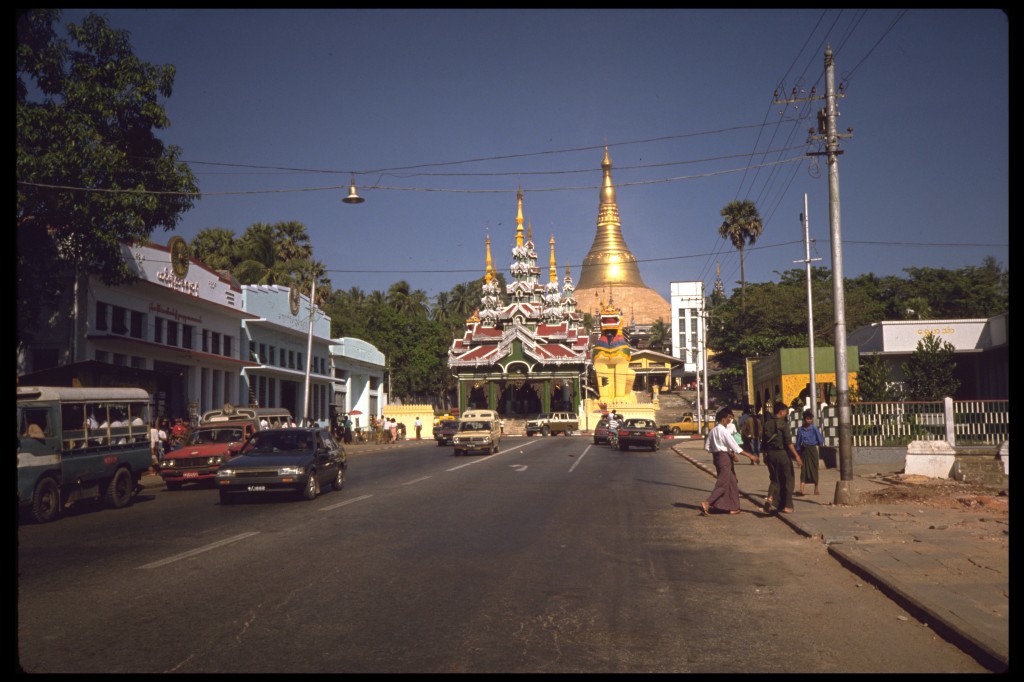 The pagoda dominates the skyline of the city. It is the most sacred Buddhist pagoda for the Burmese with relics of the past four last Buddha's enshrined within. It is awesome.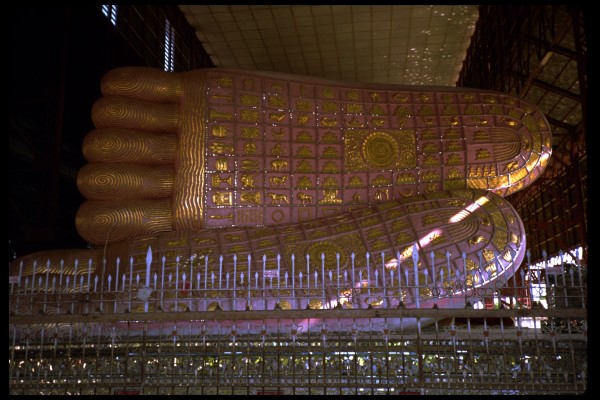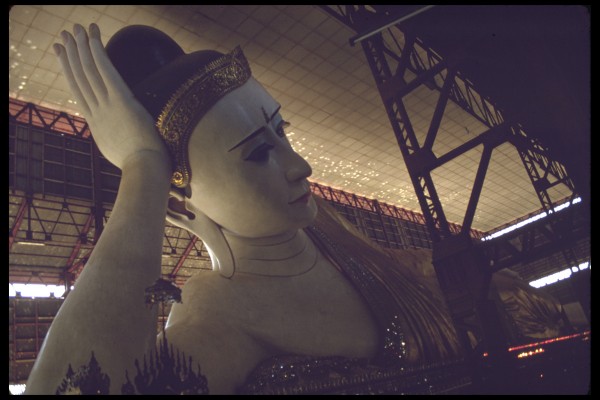 On our way back to the hotel from the temple, we were arrested for taking pictures of a military garrison They interrogated Lotar for over 6 hours and searched our rooms and we were put on house arrest until leaving on the overnight train to Mandalay and now were escorted by an assigned internal security agent. We were segregated from the general population on the train ride so I snuck away from our guard and visited with the indigenous on the cars behind ours. The train ride was at night and rewarding.
Some shots from around town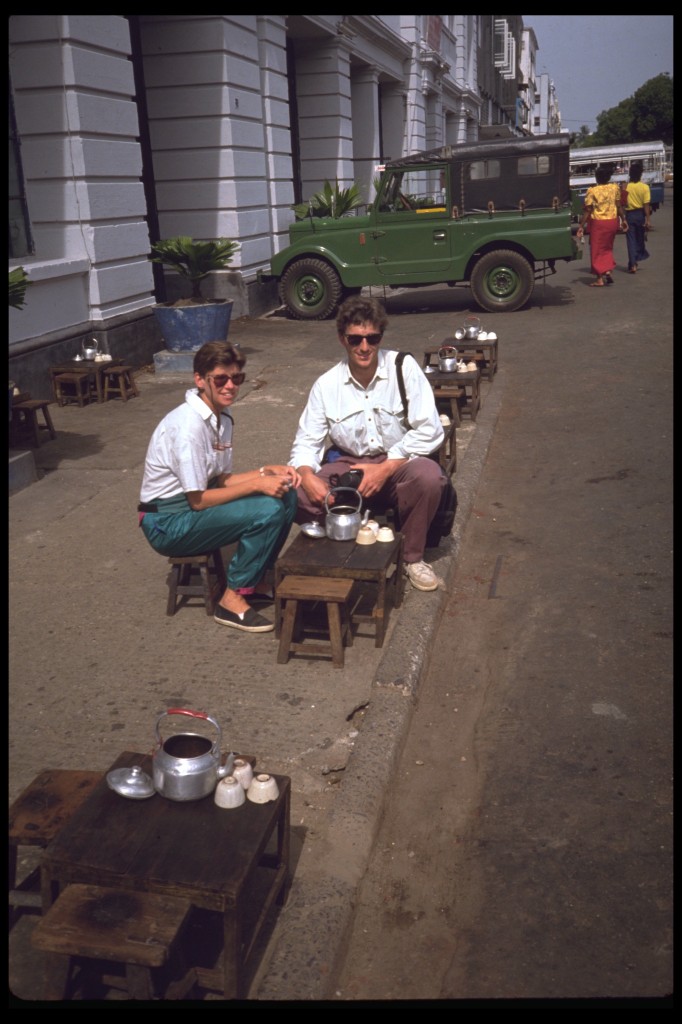 Lotar and Arden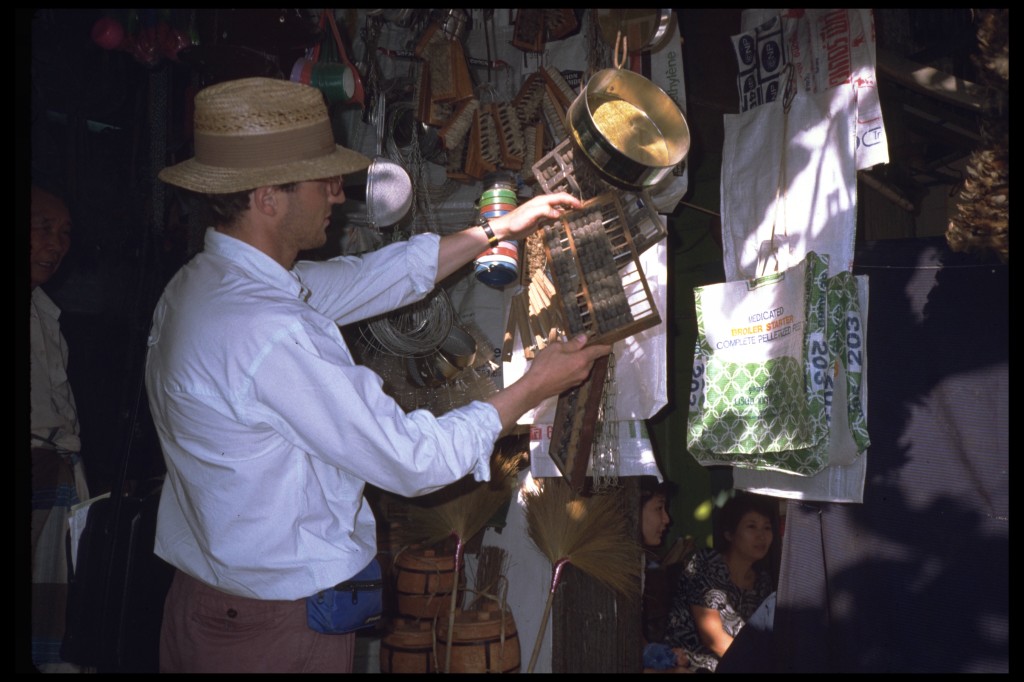 Lotar buying cool stuff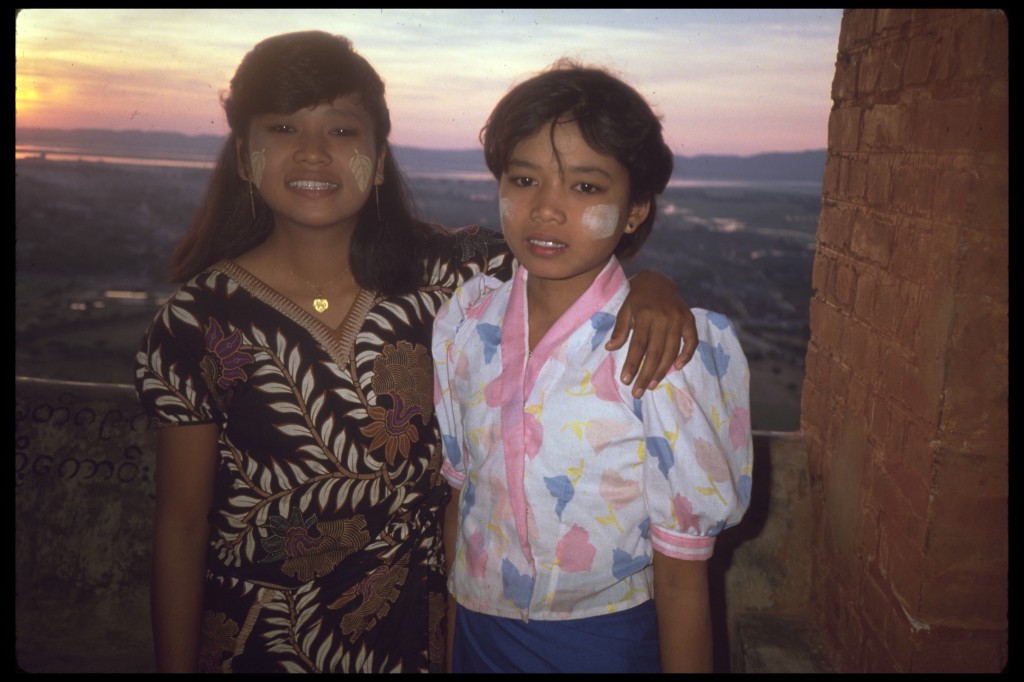 Local shot of young children