We stayed in one of the finest hotels in Cambodia, Raffles.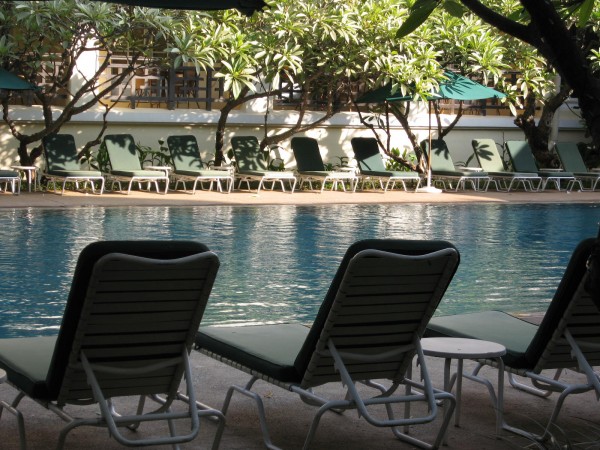 We relaxed by the pool during the day.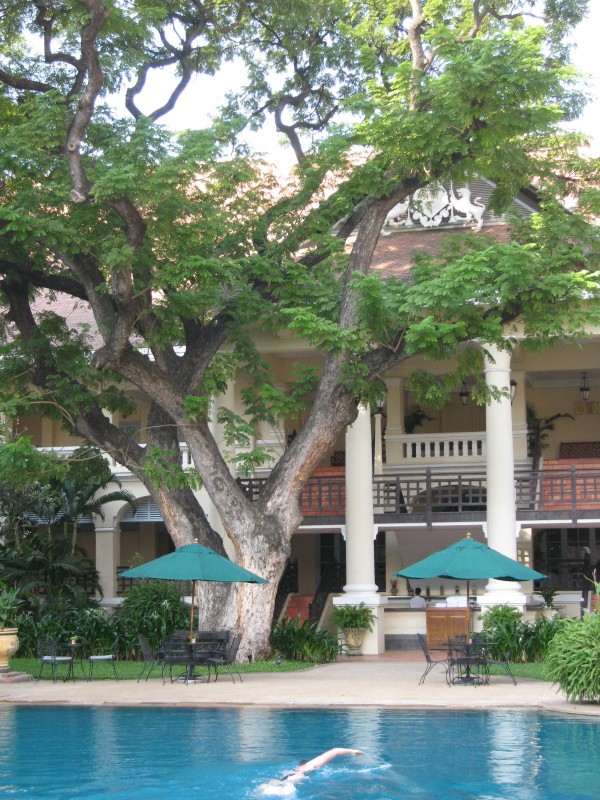 Had Lunch served to us while relaxing before setting out for the Wats and temples.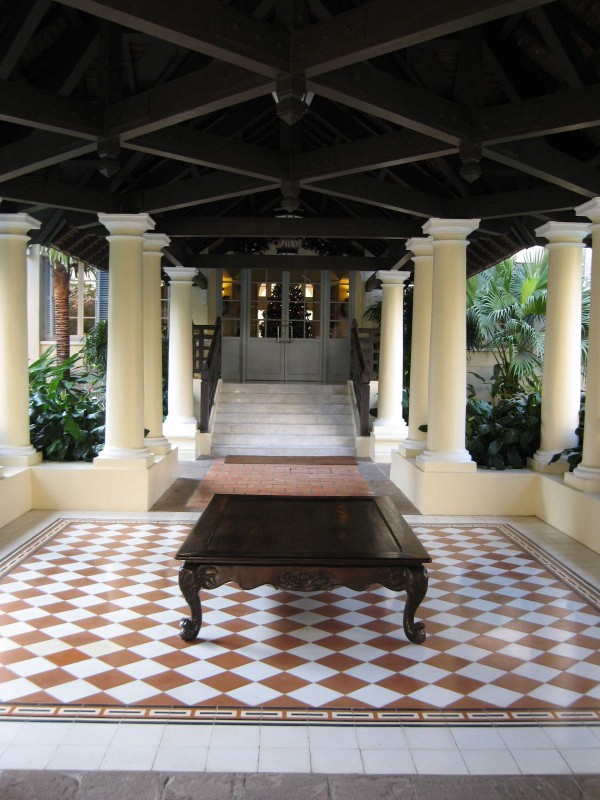 Our beautiful hotel above
Phnom Phen and Siem Reap walking along the water front below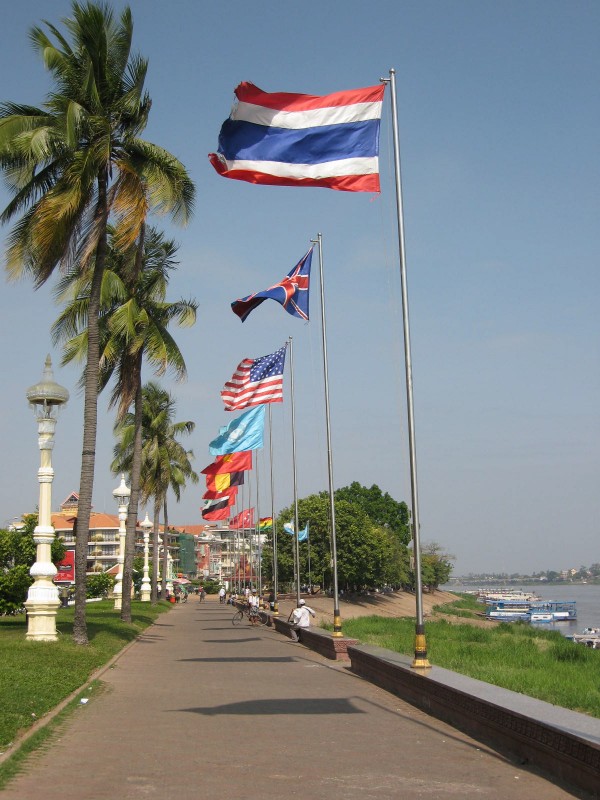 There she flies, old Glory
We flew the longest direct non stop flight in the world:  New York to Bangkok, 20 hours wow – it was long.  As soon as we landed we took another flight to Phnom Phen and were met my our famous "Hotel Le Royal"  a Raffles property and one of the finest in Asia.  It is one of Asia's grand old palaces like the oriental in Bangkok or the Strand in Yangon- we have done both.  After traveling non stop for more than 24 hours we were relieved to finally get some luxury.  The next day we relaxed around the peaceful swimming pool and were doted on by the handsome attired waiters and waitresses.  the food was lavish, elegantly prepared and scrumptious as well.  Phnom Phen is a wonderful city that rest along the banks of the Tonie Sap and Mekong rivers.  We visited the many WATS and museums.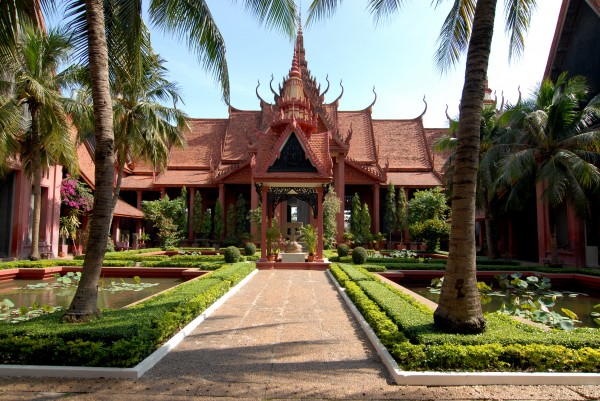 This is one of the many pagodas above.  Very serene and peaceful. On this inside of these temples are incredible fresco's.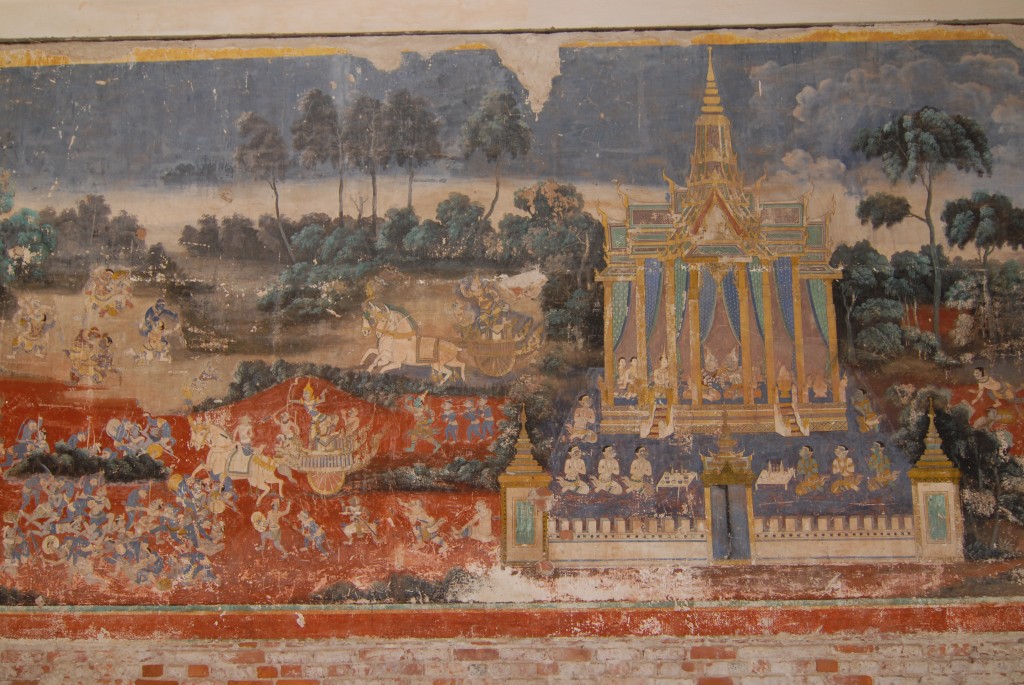 Above, just think of 50 yards of these fresco's lining the walls of the temples.
The Silver Pagoda with its 5000 silver tiles and the national museum where we saw some of the finest collections of Khmer sculpture in the world including the eight armed statue of Vishnu. We also saw the horrors of what man can do in Tuoi Sleng Museum -the killing fields or prison s21.  Allot of people were killed here. In the evening we dined in the local shops and watched Shadow Puppets dances.  The shadow puppets relate to the  Ramayana and is very cool to watch as their shadows were projected on a screen. We also went to traditional Khmer music concerts, plays and dances.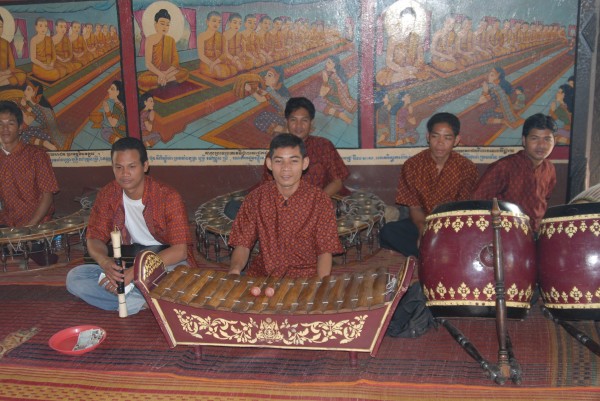 This band put-out so great tunes at our hotel while we dined on scrumptious food, appetizers and high balls.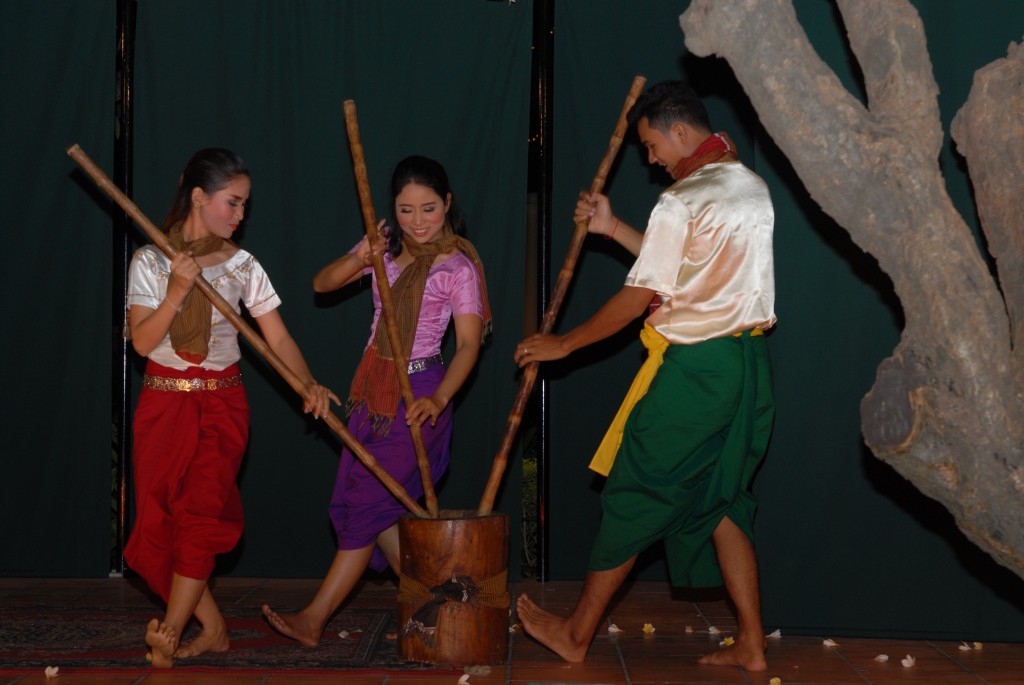 These ladies preformed these dances so well.  We saw a puppet show in a preforming arts center and all of these arts, music and dancing acts and performances were just so rewarding.  They were held at our hotel, Raffles as well as off site locations.  One of the best.
Some shots around town below. Traveling around this busy city was trying and at times somewhat dangerous -you just bolted out into traffic and hoped for the best.  At other times it was a lazy day for the workers and they took naps in the afternoon.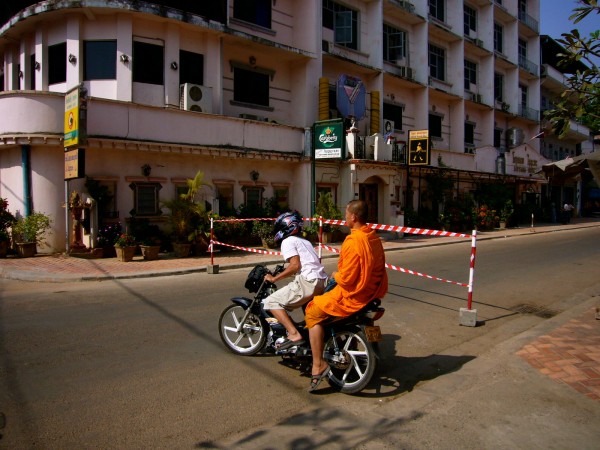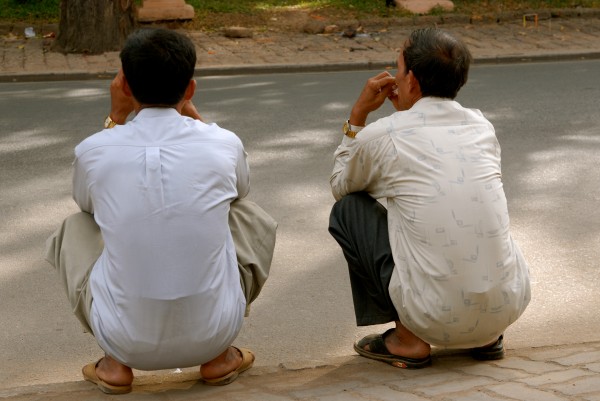 People watching was great.  Two men spending the day together discussing what else: business and women and I am certain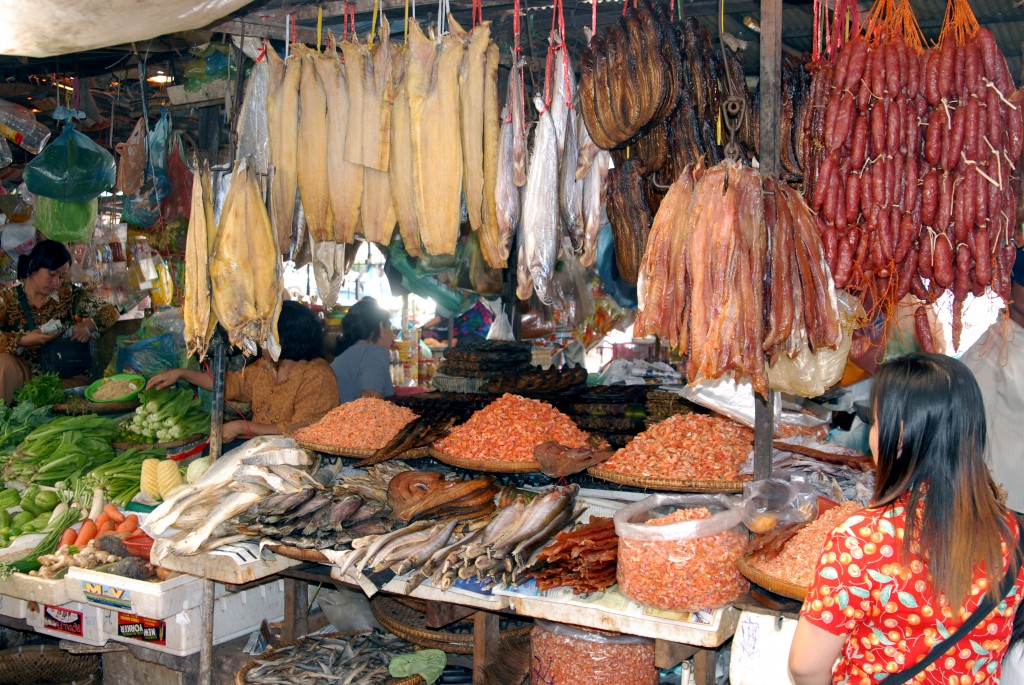 Visiting a market above and another Monk temple shot below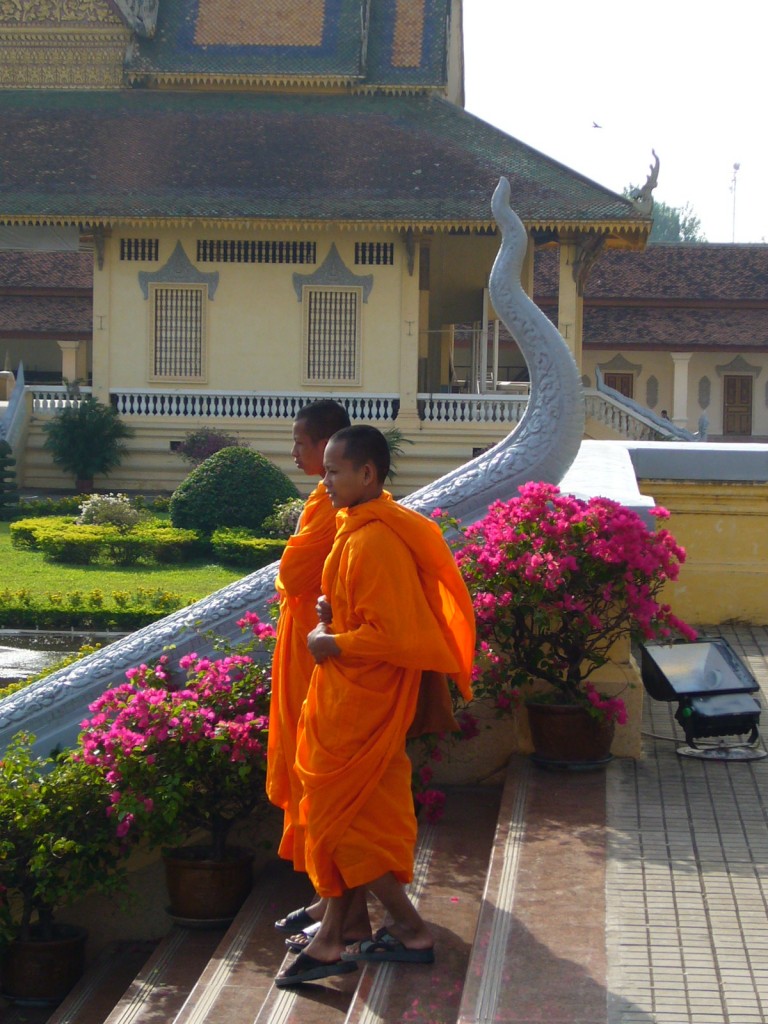 I think we all need to be more Buddhist oriented.  Very peaceful and serene.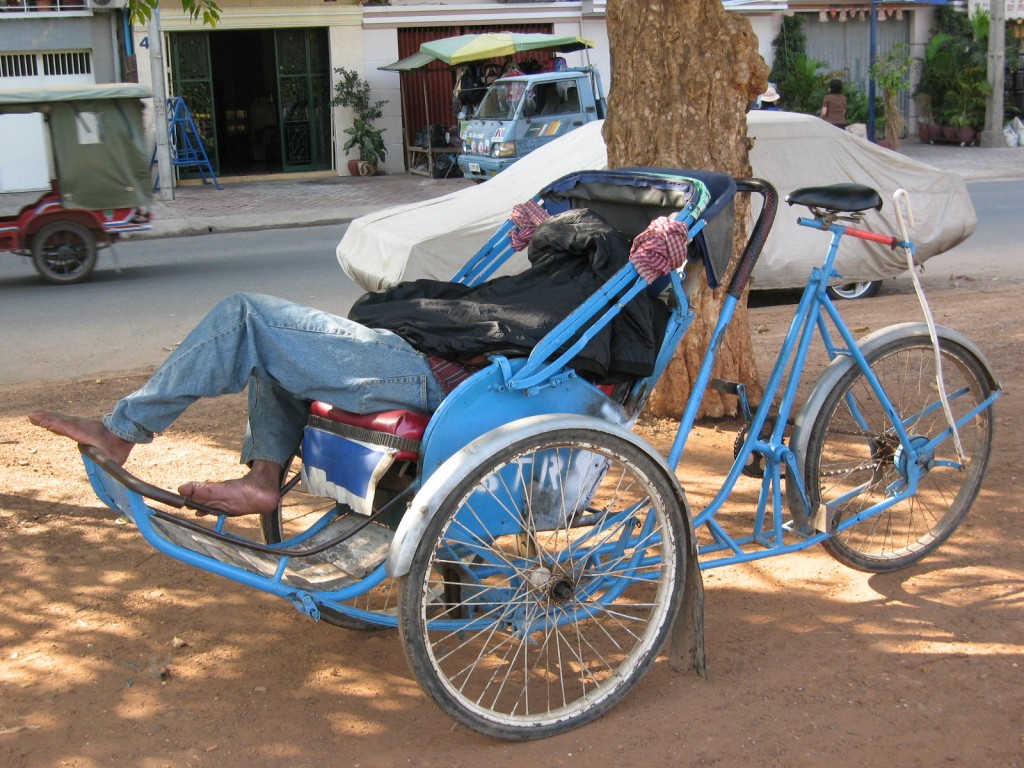 Relaxing between work.  Below are shots from around town as well.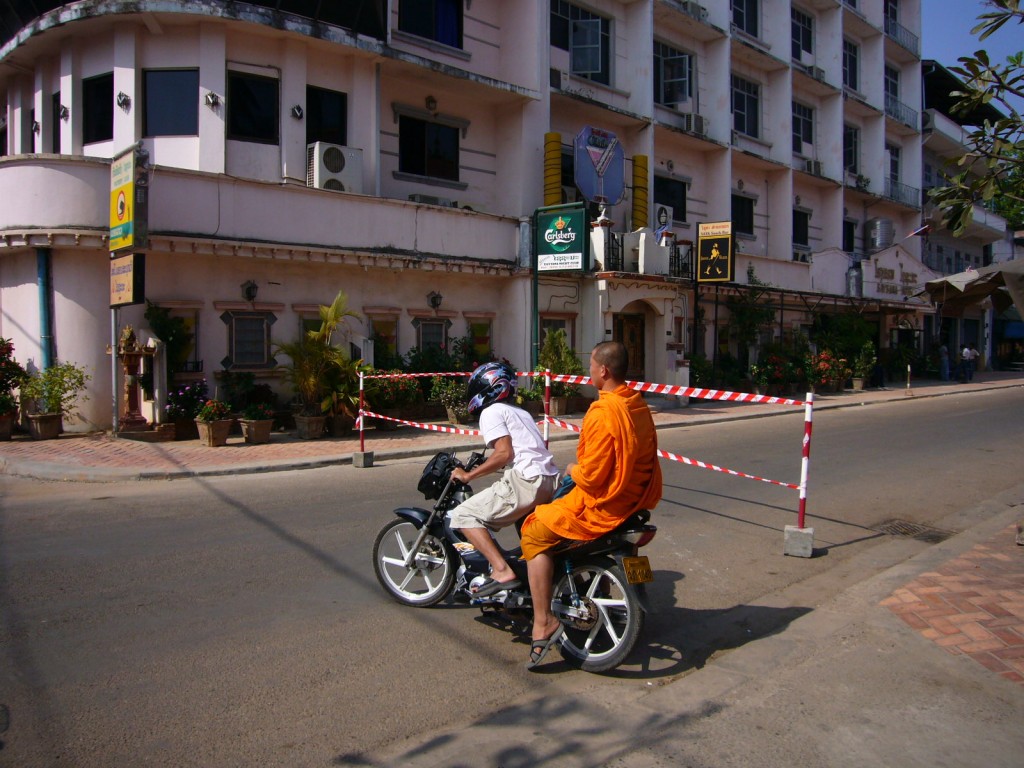 Monk on a motor bike.  What a great name for a book.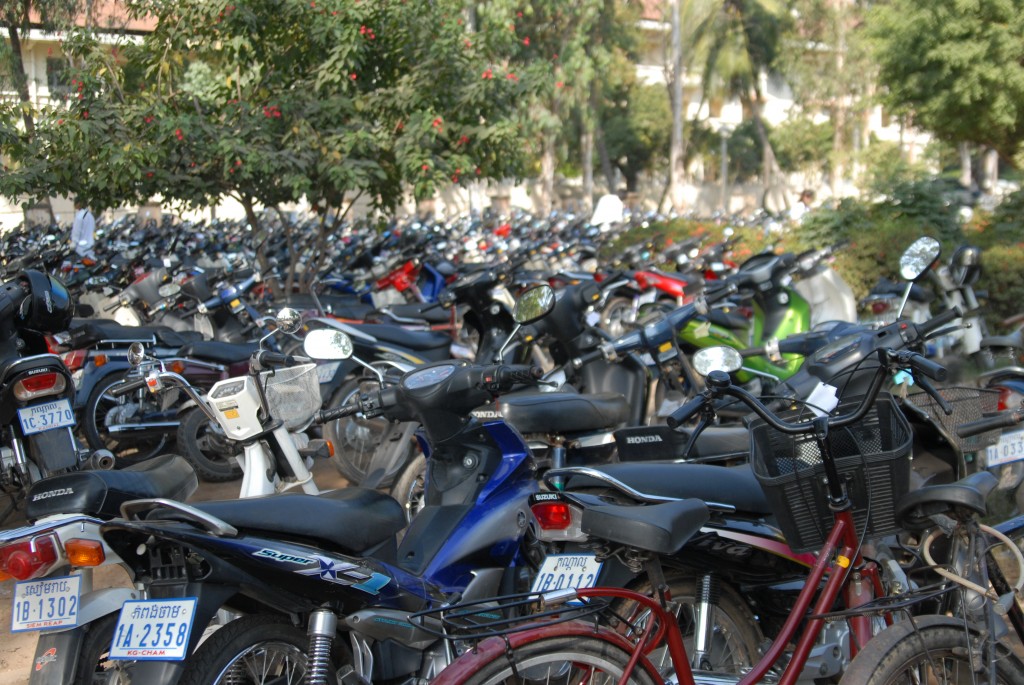 Everyone uses motor bikes, do not get hit and it could be easy to do.

Ryan and LB.  Doing a deal!!
We also visited the Genocide museum.  People can do amazing things to other people.  It is sad that humans can torture others.


It is sad, pure torture.  
Ok so off to Siem Reap.