Luang Prabang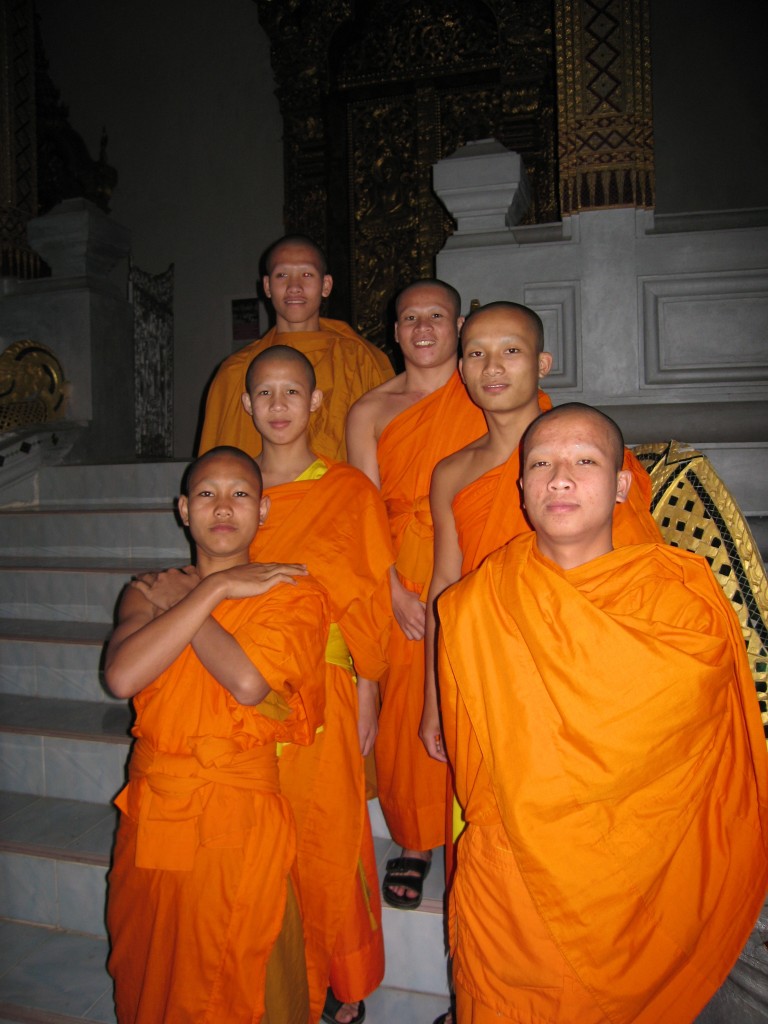 40% of the town are Buddhist Monks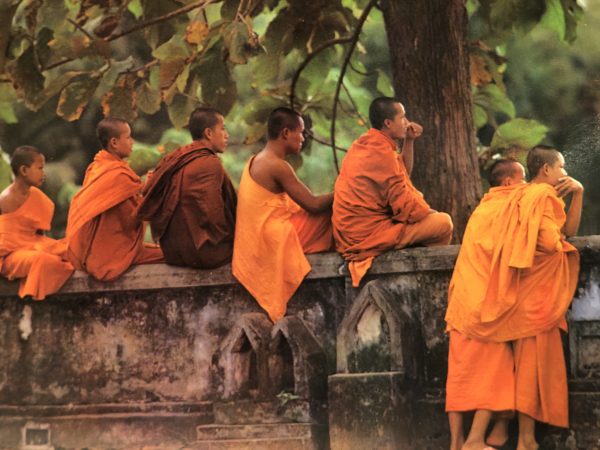 Luang Prabang, Laos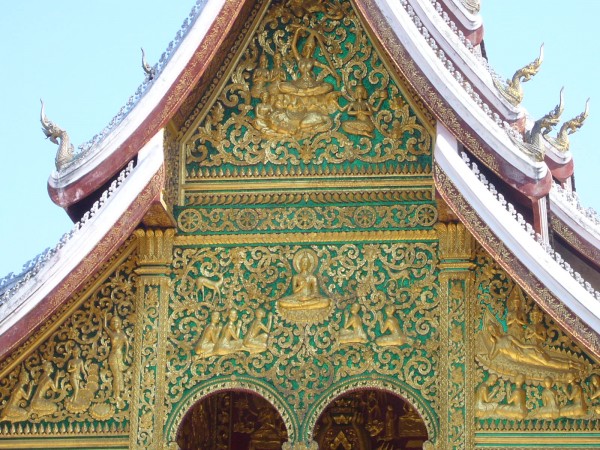 The ancient town of Luang Prabang situated in northern Laos, was designated a UNESCO World Heritage Site in 1995. This is the heart of Laotian culture, the tiny town is encircled by mountains an is 2500 feet above sea level at the confluence of the Nam Khan and Mekong Rivers.  This is Southeast Asia's most beautiful spot and you can find the pleasures of eating, drinking and sleeping than they would in the country's capital city Vientiane. Although Vientiane is quite nice in its own right.
Above is the video of us visiting the Buddhist temple.  Here there town is like 40% buddhist monks and we visited many of the monks and their temples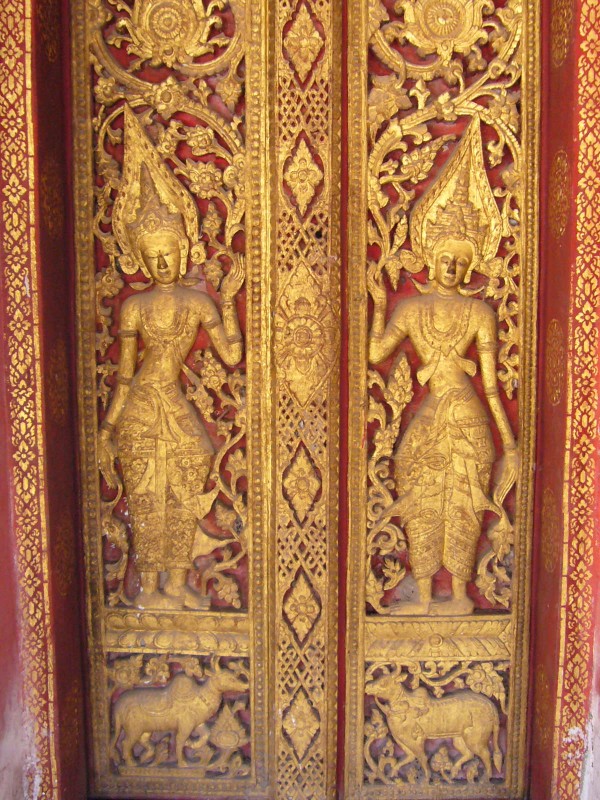 Above is the elegantly carved door from a temple. I would love to buy it.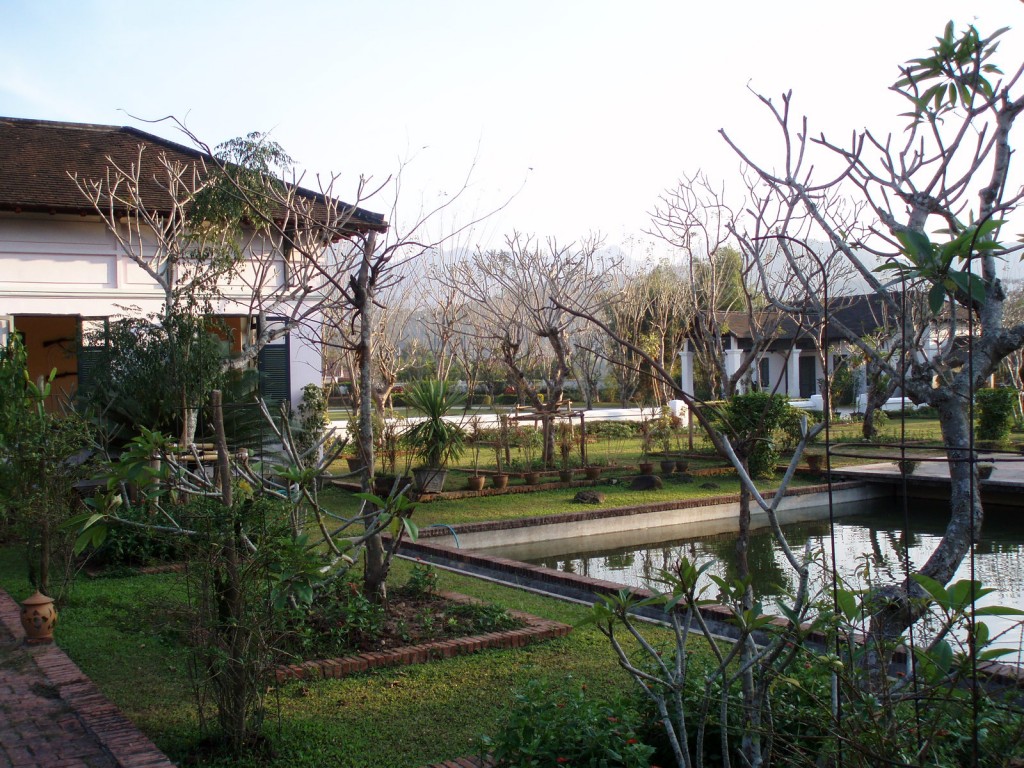 We stayed in the old Royal Palace outside of town by about a mile.
Royal Palace
It was so relaxing and serene that I could have stayed there for ever. Floral gardens, serene, just so peaceful and elegant.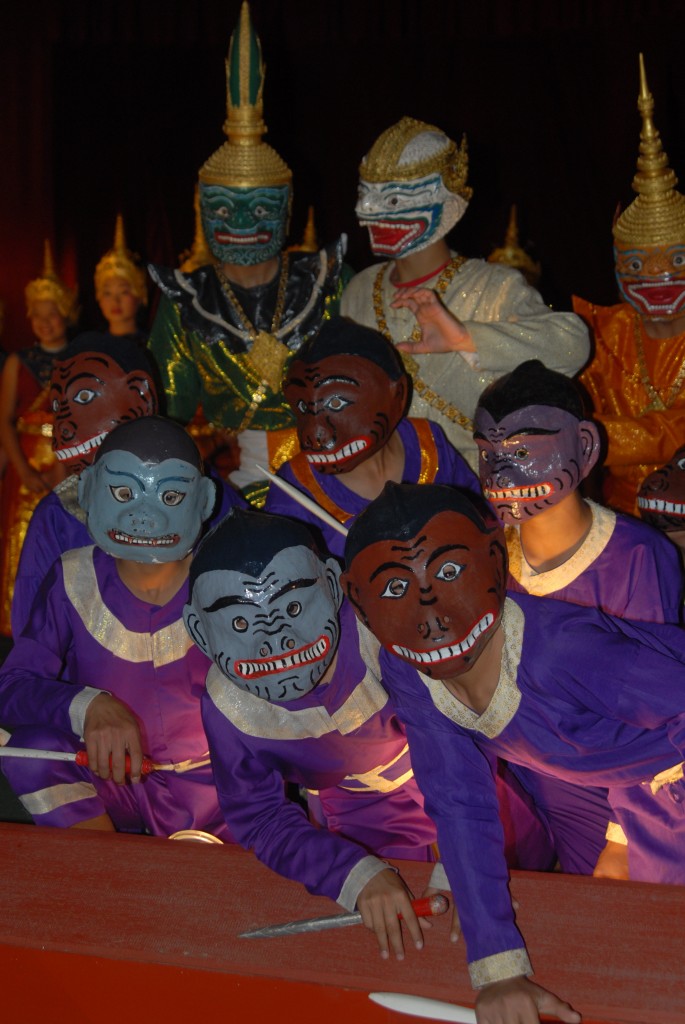 At the Kings home where we stayed we watched plays and dance troops preform for us.
The Mekong river view from our Kings Palace Room.  Excellent food, drink and service.  Would stay here for certain again
Our room overlooked a beautiful flowering court yard as seen above and we would walk to the breakfast room that over looked the flowing Mekong river.  Life is very good here
Above is a dance troupe that preformed for us at the palace.  At night at the place where we were staying we had dances of local hill people preform for us as well as shadow puppet performances.
Luang Prabang was the ancient royal capital of the Lan Xang Kingdom until King Phothisarat moved the administrative seat to Vientiane in 1545. Regardless, it has continues to be the destination of choice with its French architecture, glistening temples and extensive natural beauty.  The town's entire historical section has everything from former royal palaces to over 33 Wats. This former Royal capital still remains the main centre for Buddhist learning in Laos and is the perfect location for spiritual contemplation.
Cascading waterfalls blue green waters of beautiful pools,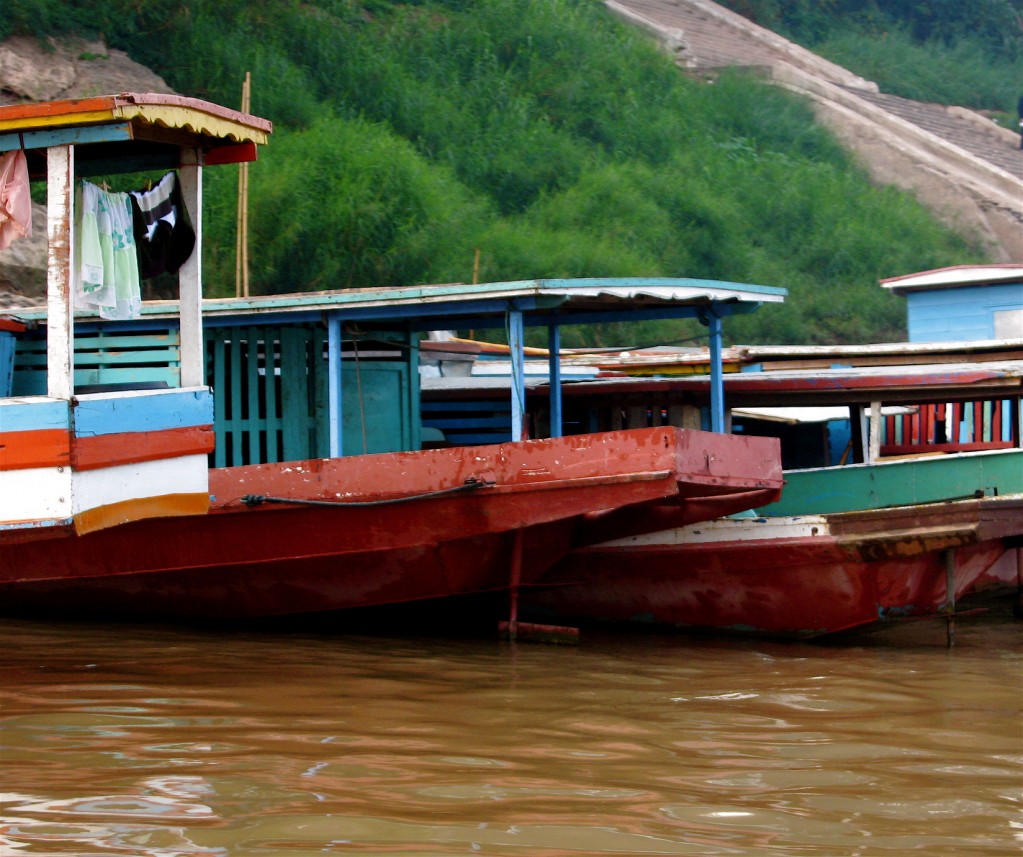 Here is the boat we traveled on down the Mekong river to visit those spectacular waterfalls and the caves.
scaling peaks and the milky-brown waters of the Mekong River provide ample opportunity to swim, climb and sail your way through Luang Prabang.
It is only as recent as 1989 that Laos opened up to tourism and the country that had previously been cut off from the rest of Southeast Asia developed. This small and gentle town where most locals are asleep by 10:00 PM.  It is now one of the richest and most visited provinces in Laos and one of the few places that retains its unique ambiance.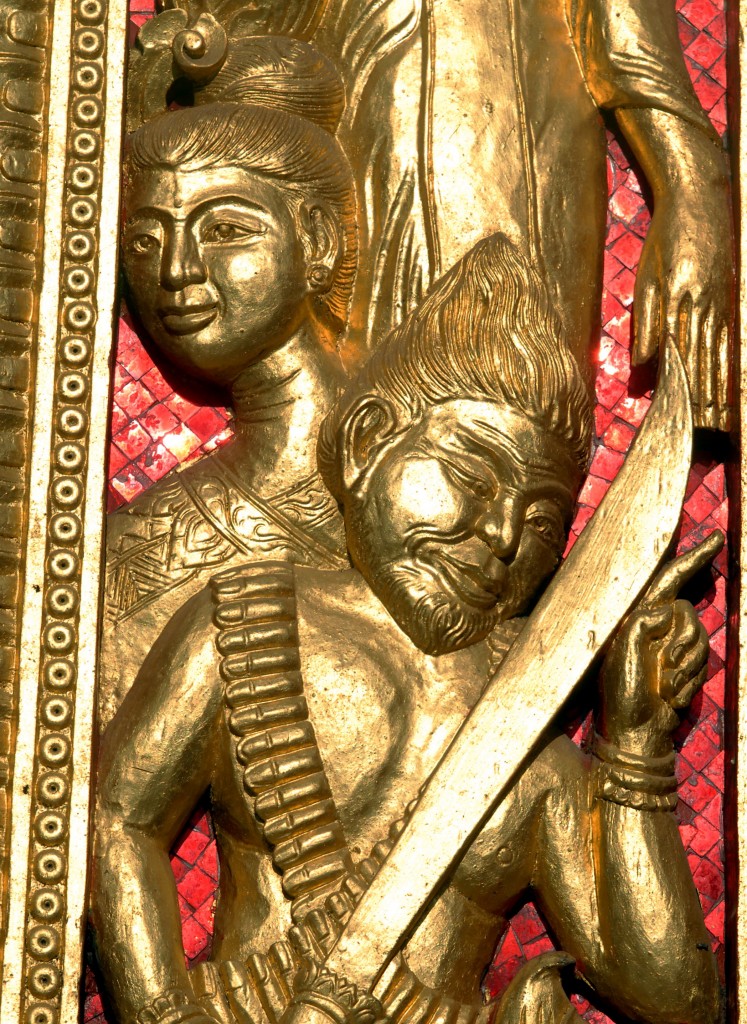 Another cool door hand carved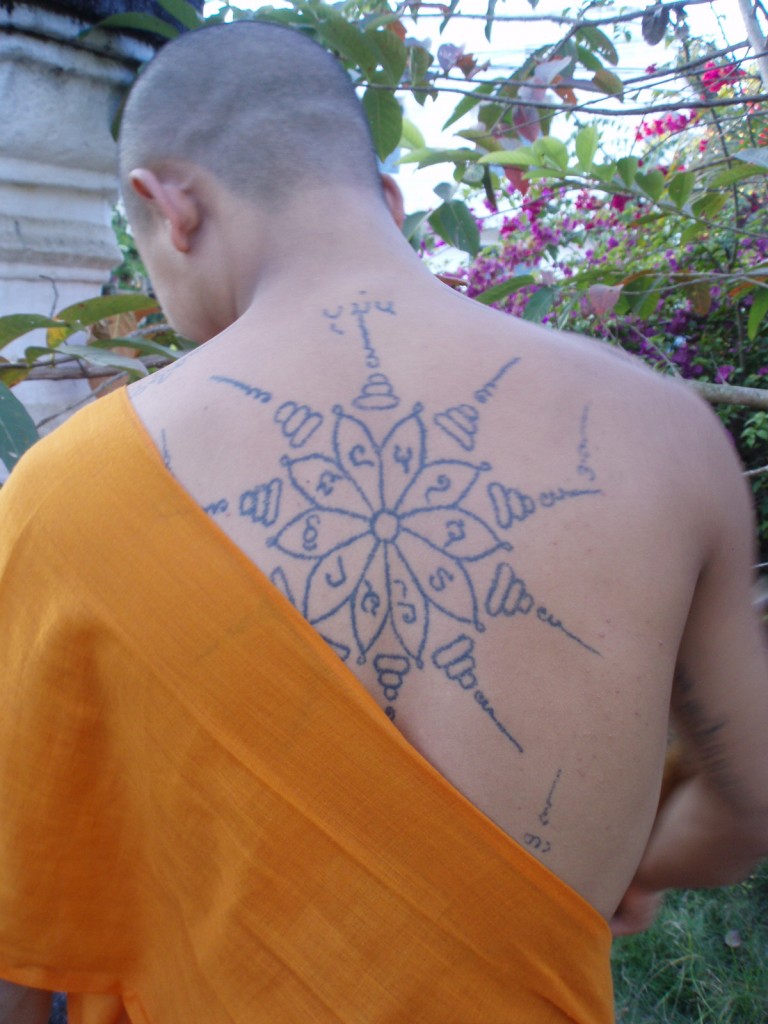 Another Monk and normal transportation scene outside of town