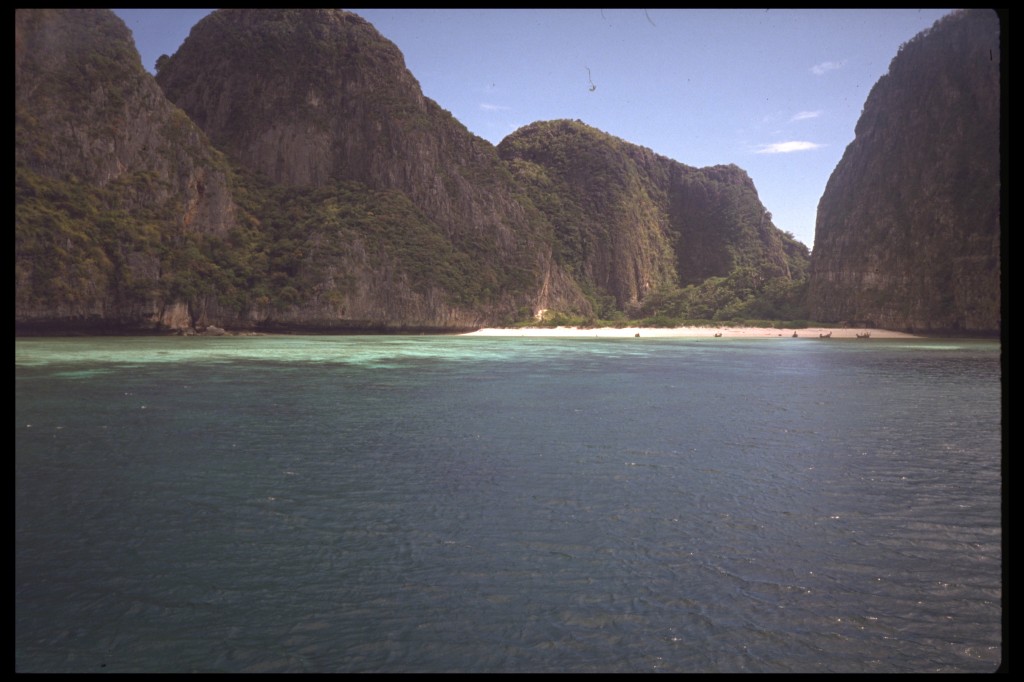 No tourists here when we were here.  We were way ahead of our time!!
Photos below from some post cards I am telling you it was awesome
Also went to Phuket as our last stop in the Southern areas, this is shot from and old post card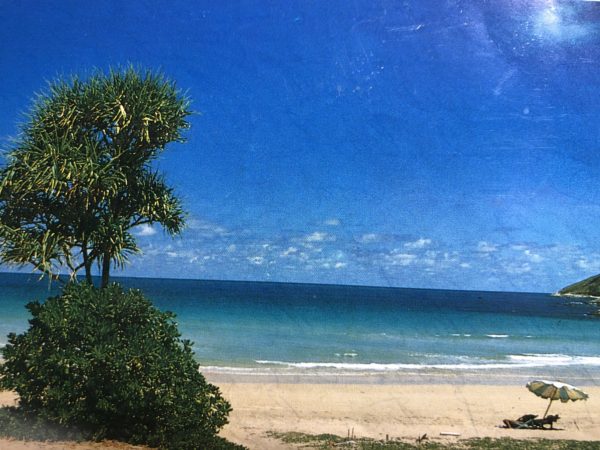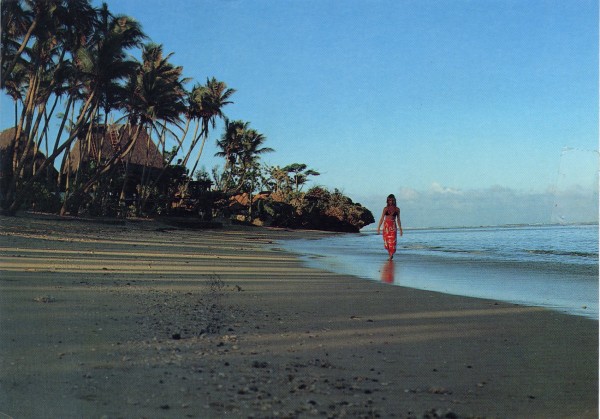 Nice dive into liquid pleasure.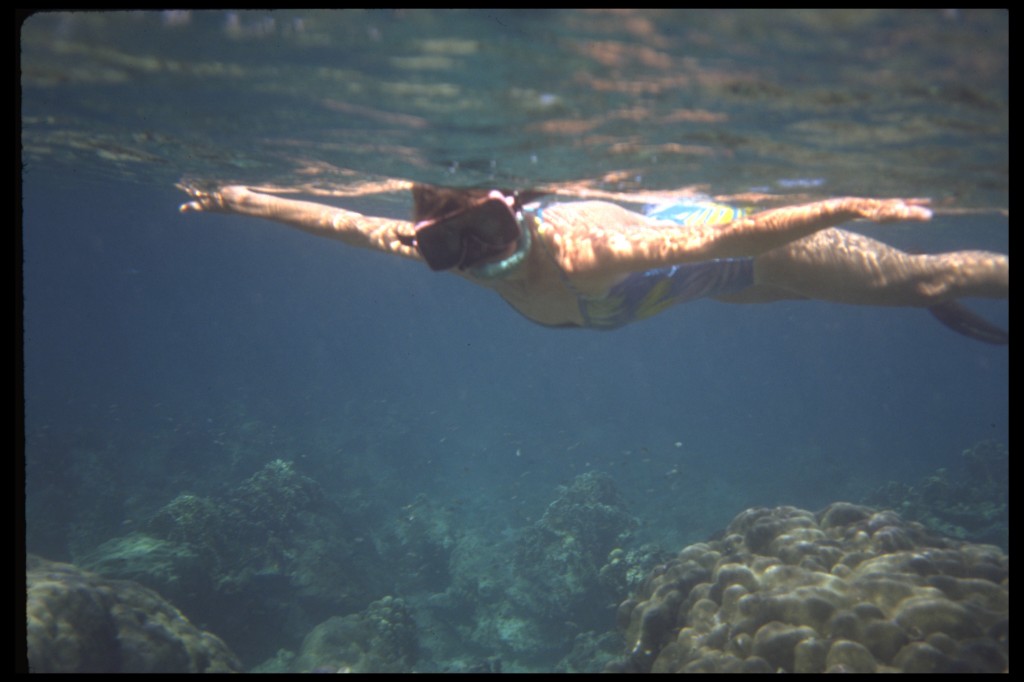 Look at Arden we really enjoyed ourselves snorkeling, diving and relaxing.  We went to Ko Pi Pi way before it was cool to go there.  No one went there.  They are a group of islands about 50 miles from Surant Thani.  We took an over night train from Bangkok to Surant Thani and then a bus through rubber plantations before boarding a boat to Ko Pi Pi.  The rubber plantation was just as it was depicted in Indochine the movie.  Wow an idyllic island.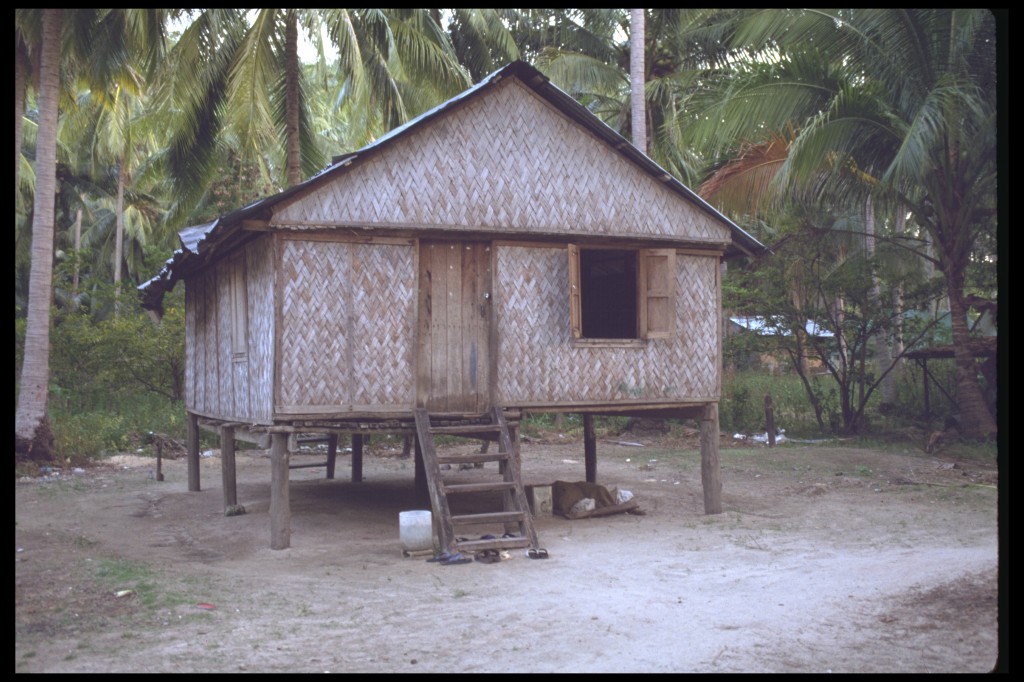 This is our cabin above.  Our rooms were a wonderful bungalow off the ground on stilts and we were here for Christmas as we had a goat on our roof and thought it was Santa Clause with the raindeer.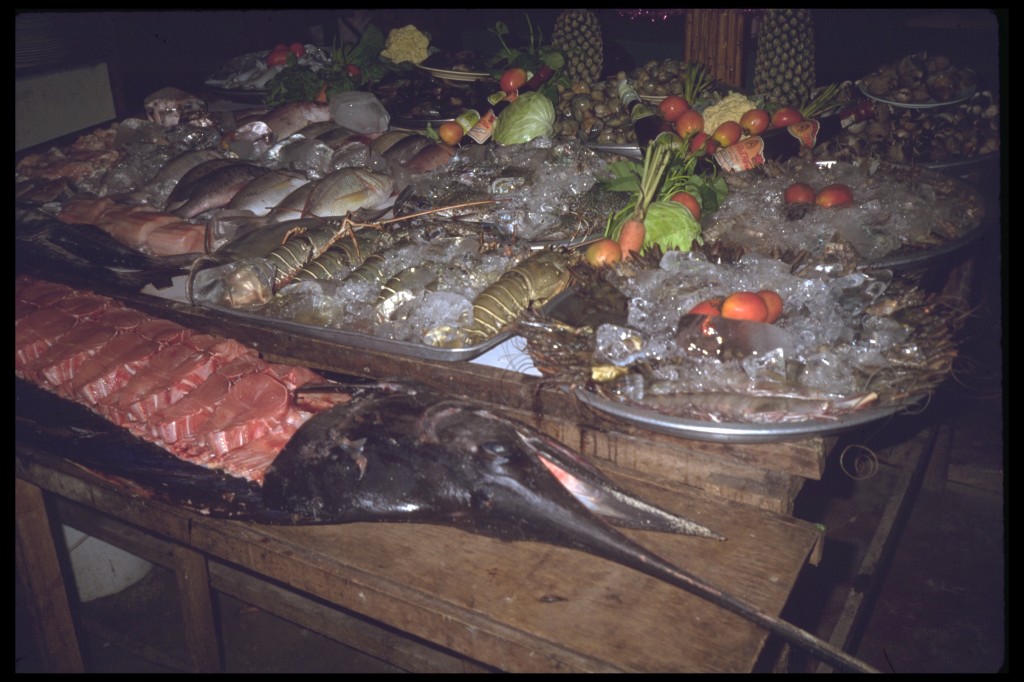 The food was all fresh from the fisherman.  Look at the selection above.  Our room rate was 15 dollars per night and the dinners were like 5 dollars at the most as depicted below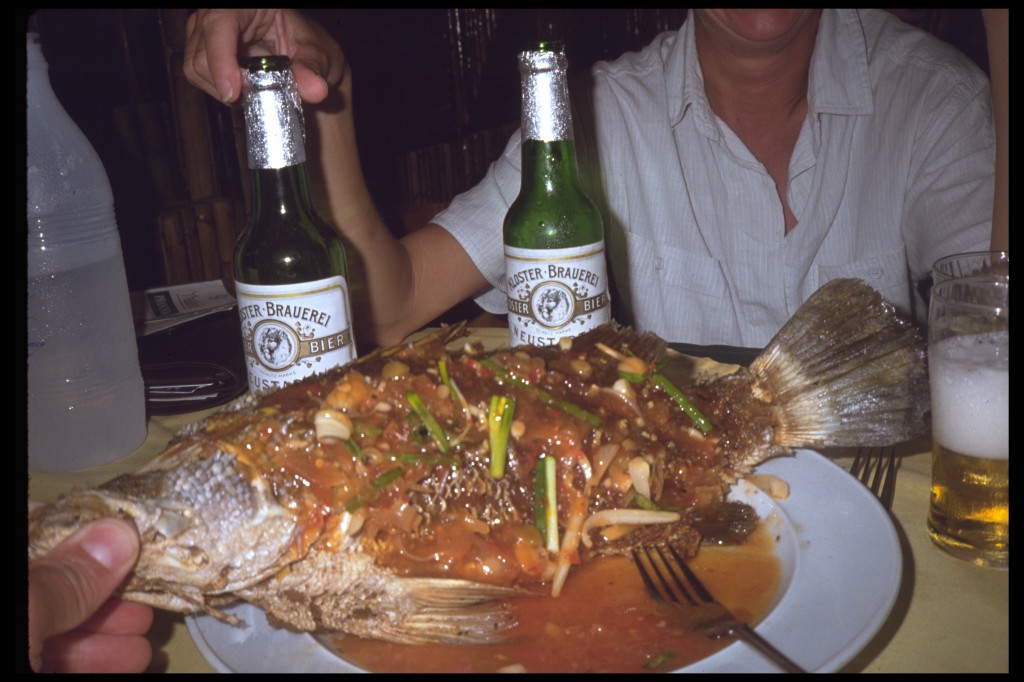 For 5 dollar per person including the beer you can not beat it.  Now beacue of the movie the "Beach" it is probably out of sight in price.
No electricity except for about  four hours per day. Ship to shore radio and we called home on it for Christmas.  I cannot imagine it now probably way to many people.  We spent days sleeping, relaxing, diving, snorkeling and just having fun.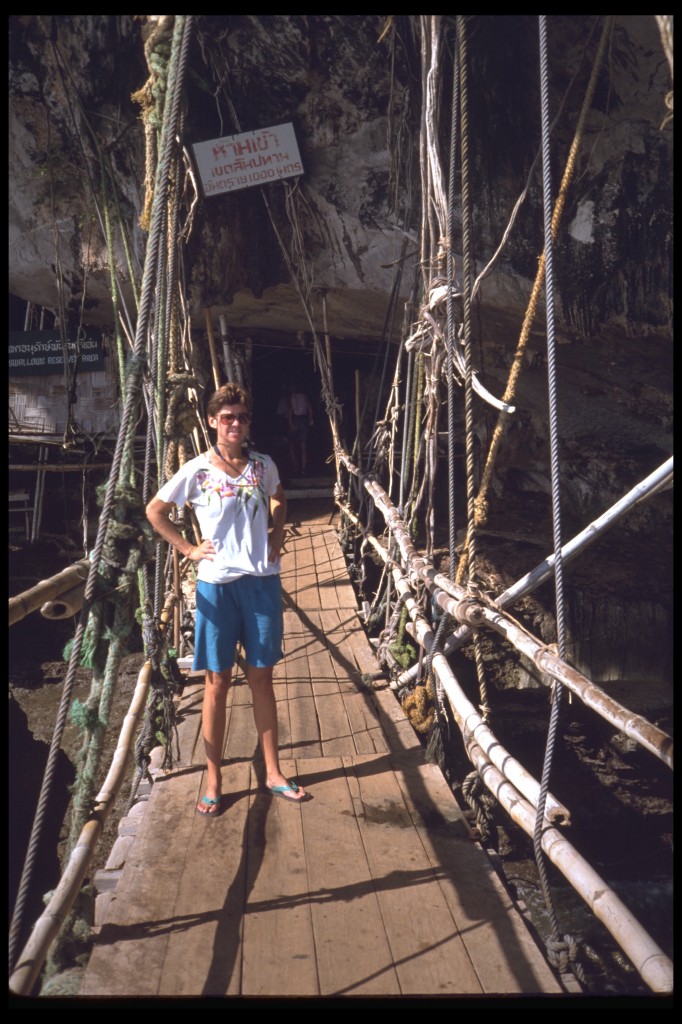 These are the caves providing birds nest soup.  They actually collect the birds nest and use it making he soup.  Think of all of the dung in the nest wow, people eating poop.
We visited the bird caves where they make bird nest soup.  We left by traveling up the coast in a boat to a tourist destination I cannot remember right now, two many wines.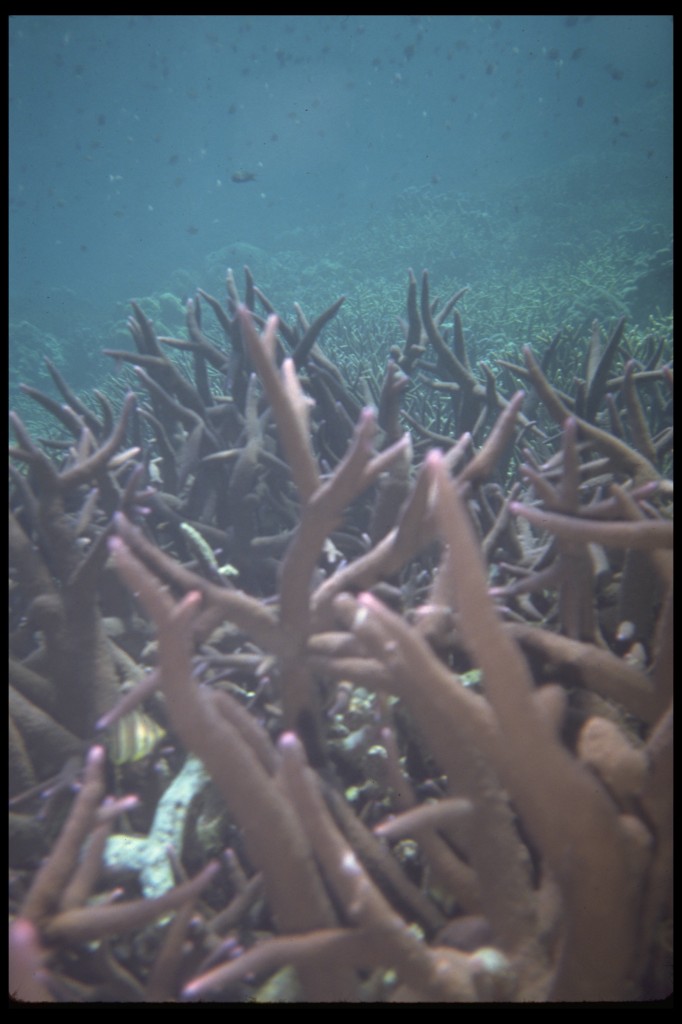 The parting shot above.