We flew into Da Nang (the home of China Beach) and we visited the Cham Museum that is home to an incredible display of thousand year old temples that house incredible art works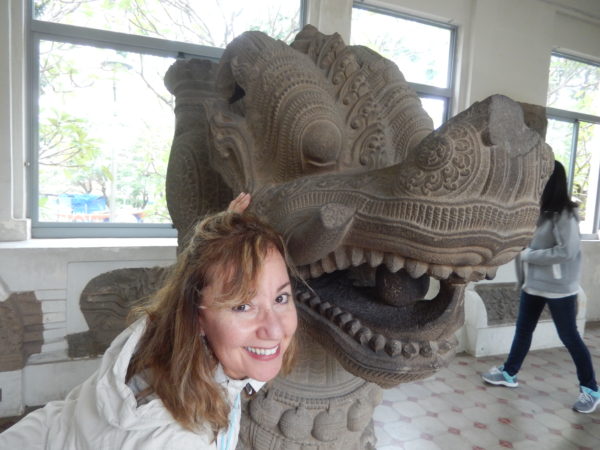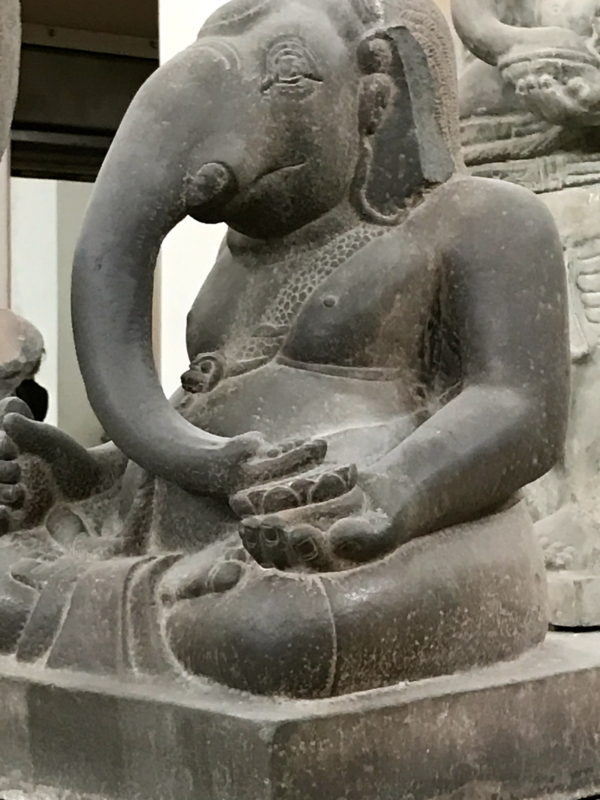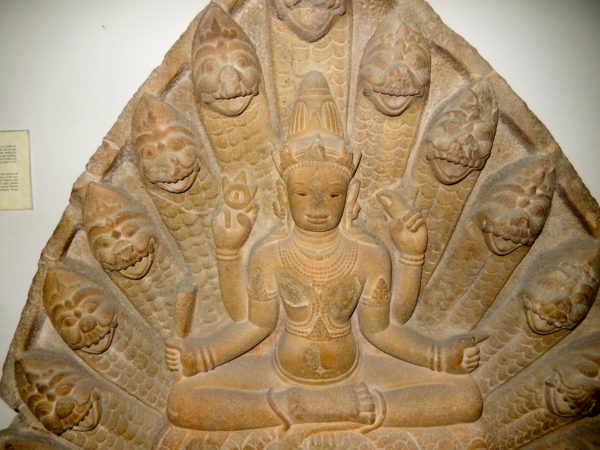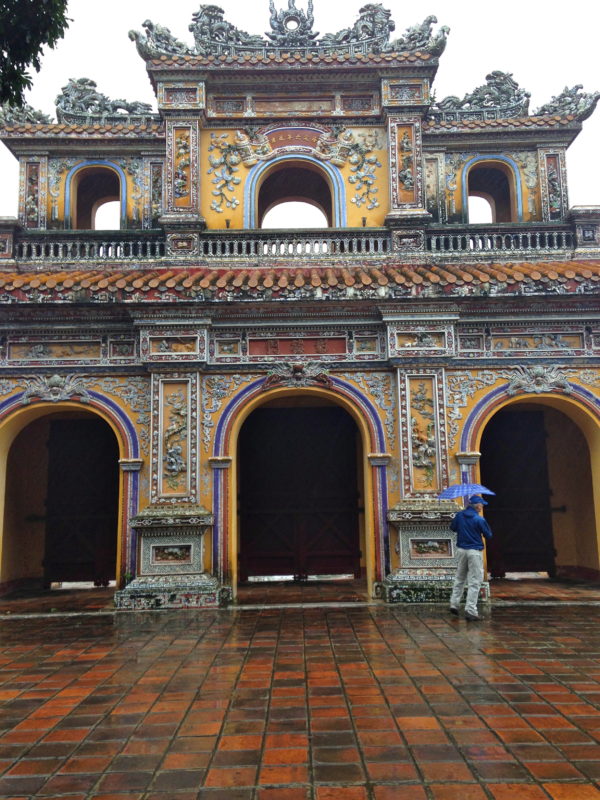 From here we drove to Marble Mountain and explored and toured the many caves there in which there was a temple inside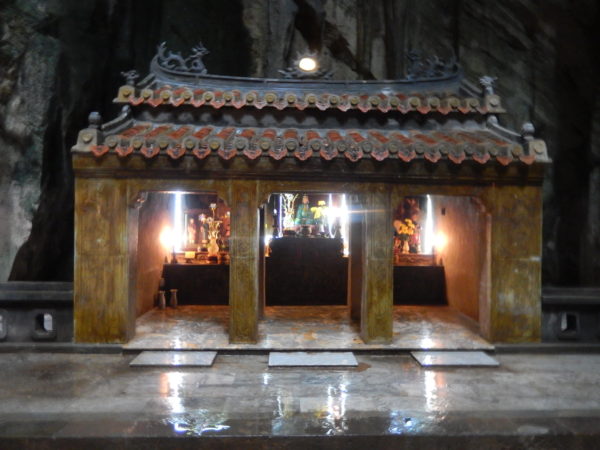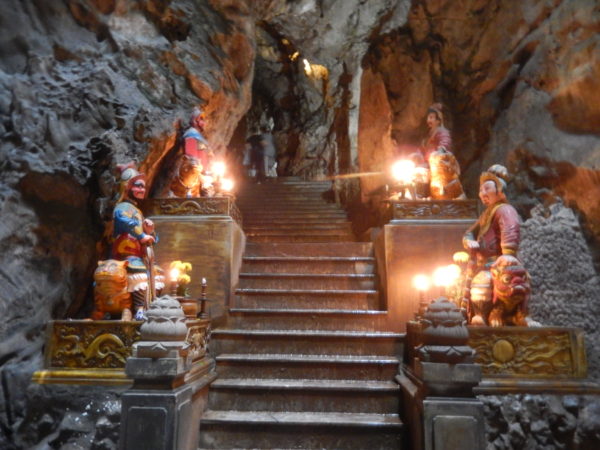 We visited artisans producing marble statues that were incredible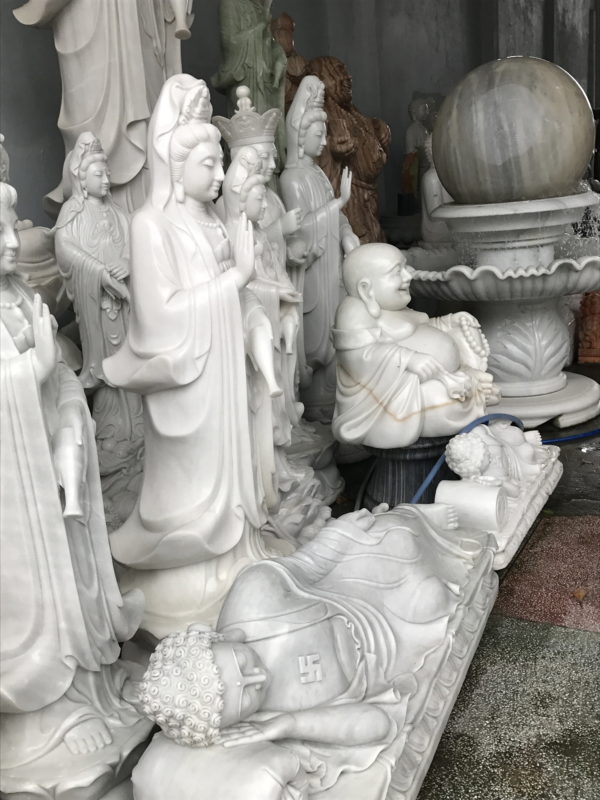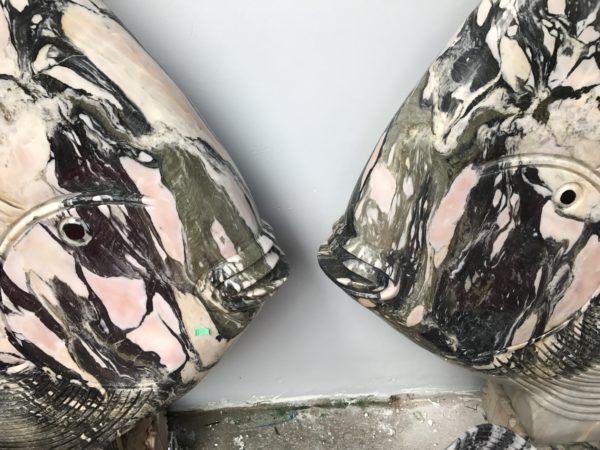 From here we drove onward to Hoi An, a sleepy traditional village on a river.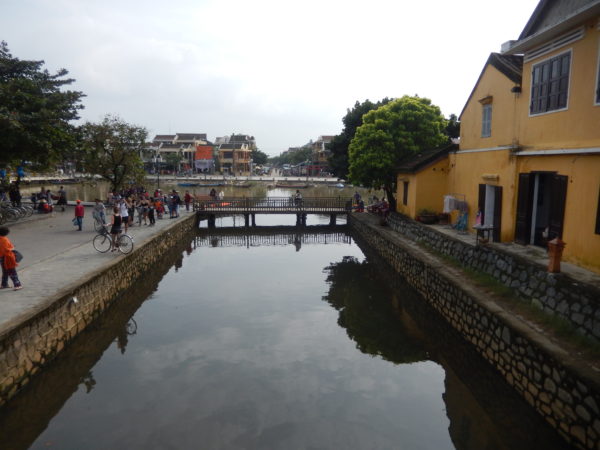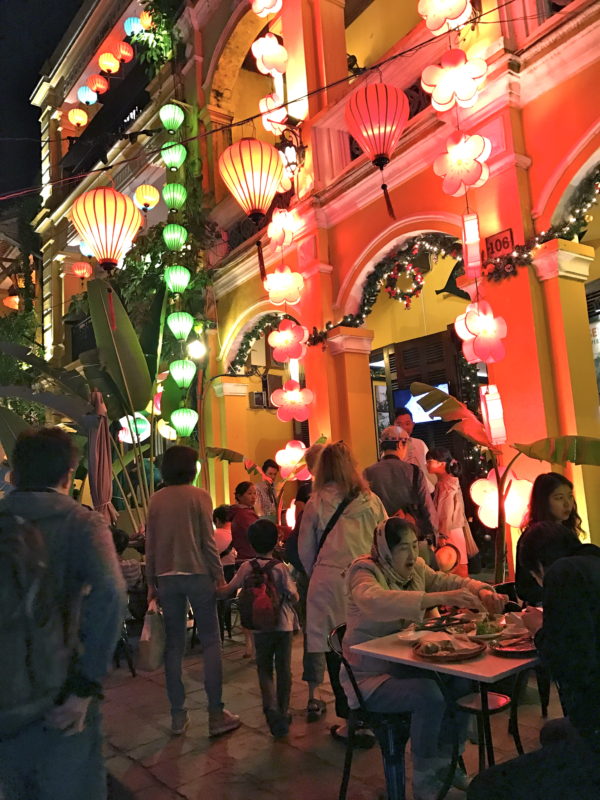 It is filled with many temples and fine bridges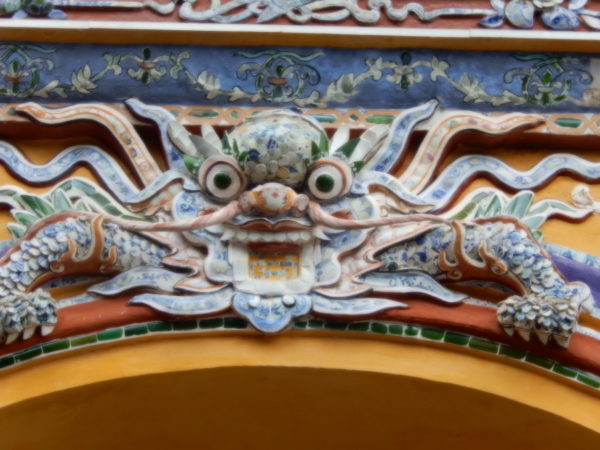 Our highly acclaimed ocean front hotel was the Victoria Hoi an resort and hosted a fine spa, pool, athletic facility, tennis courts, sail boards and was ocean front = nice.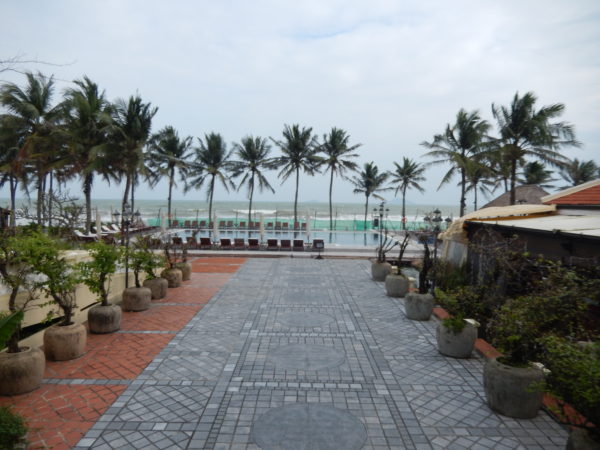 The food was just so well presented and scrumptious.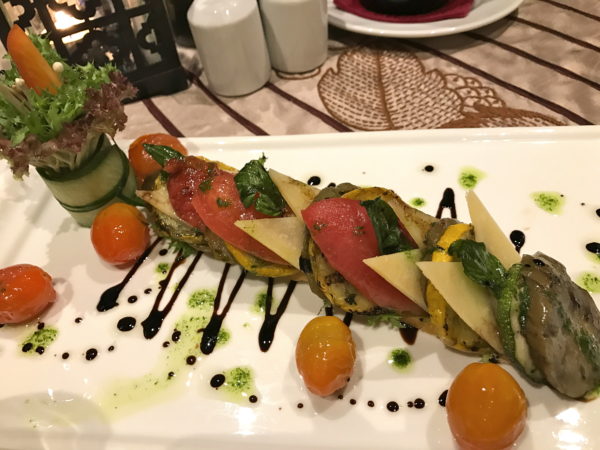 Dinning below over the top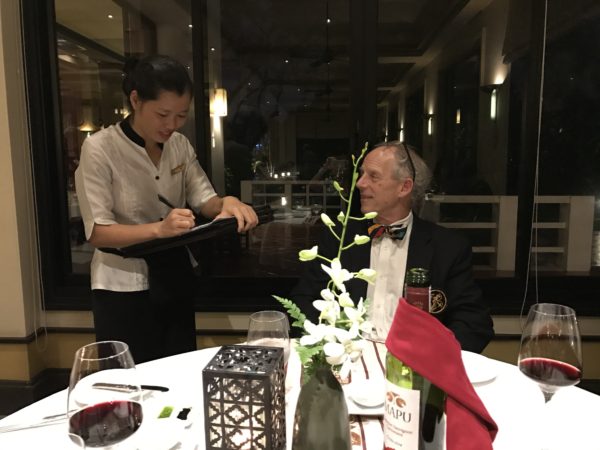 The hotel was located on the beach and here in the evening we watched the Vietnamese Lion Dance performances in costume.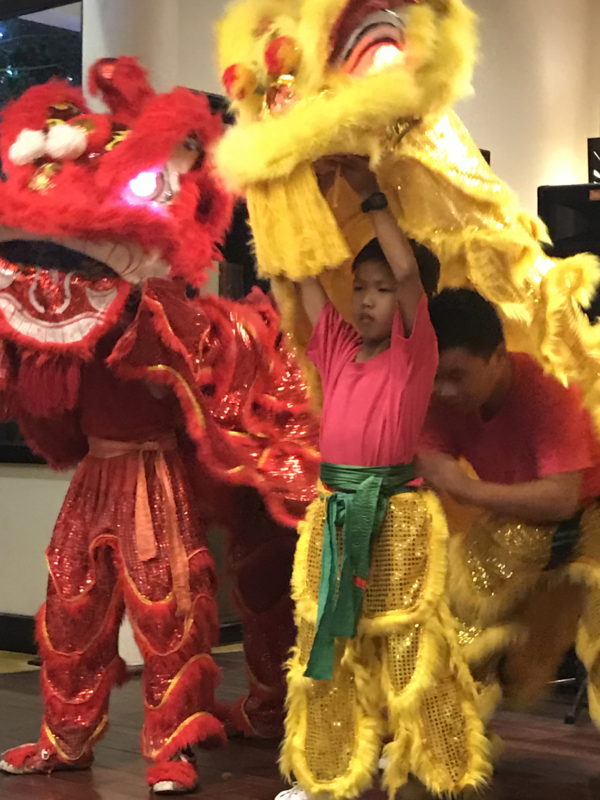 From here we traveled to My Son in the foot hills. We hiked into the foot hills and visited ruins of the Champa Kingdom that held 68 significant Hindu Ruins and temples, and most were dedicated to Shiva the god of destruction.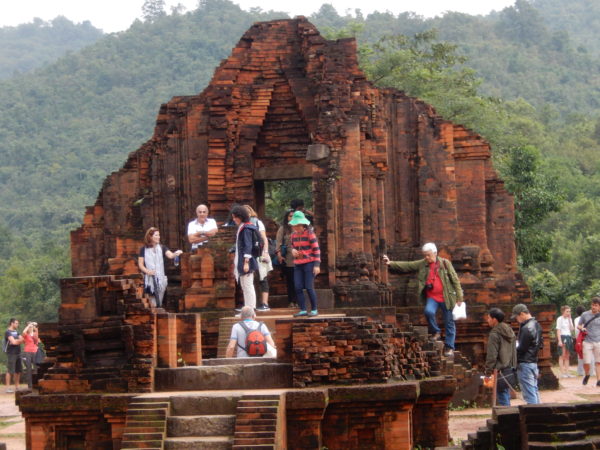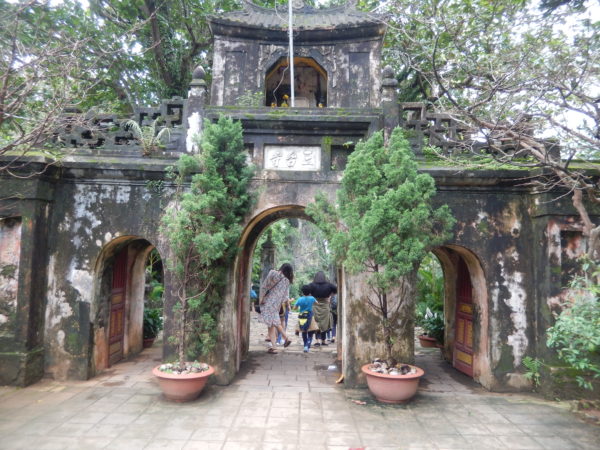 We also traveled on the Perfume river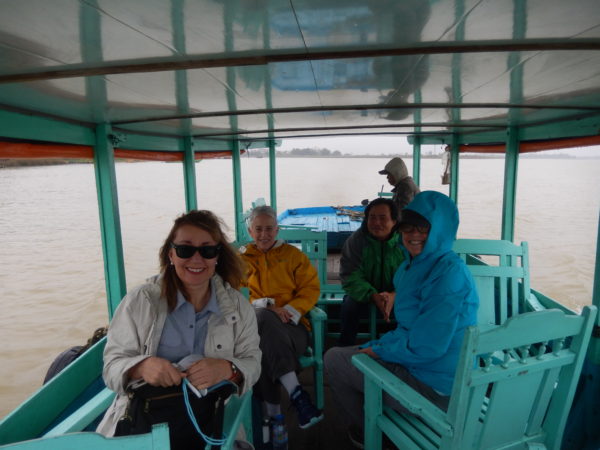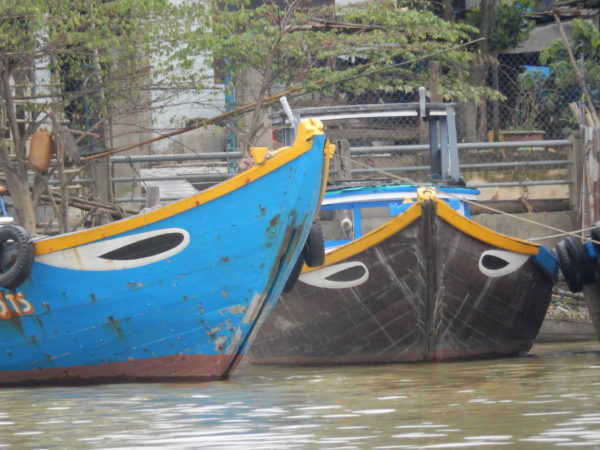 where we visited craftsmen and women that specialized on pottery.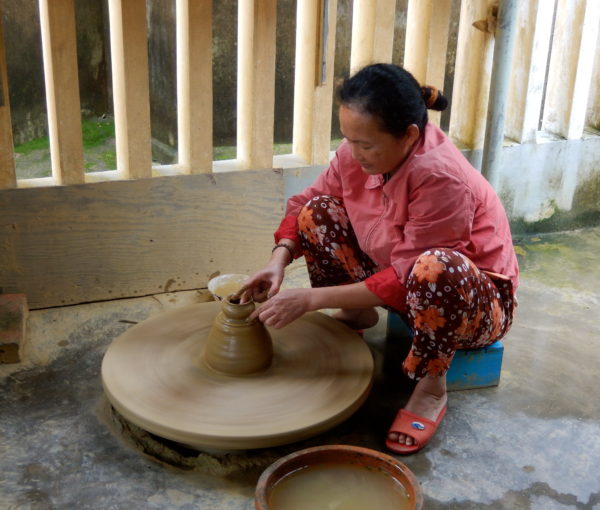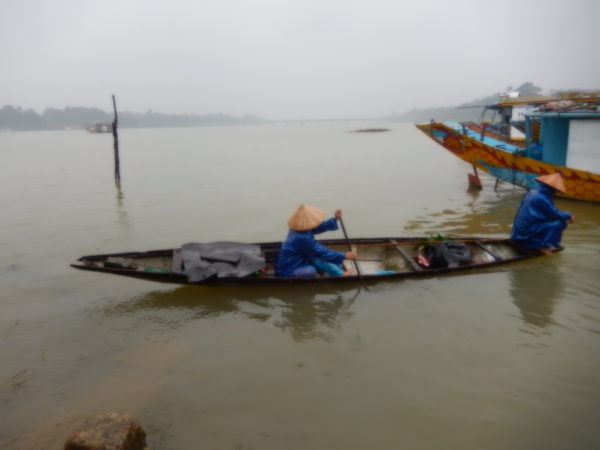 Marya got into pottery making in a big way.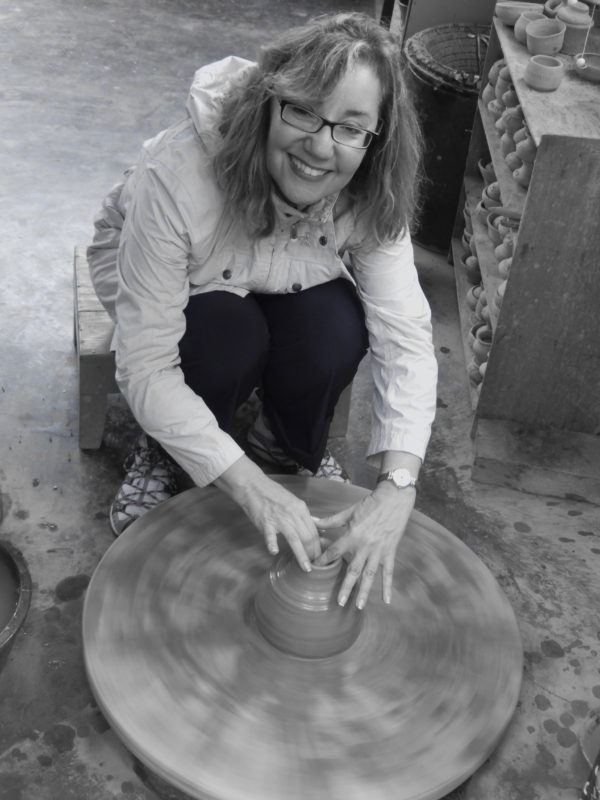 From Hoi an we drove over "cloudy Pass" to the imperial Capital of Hue.