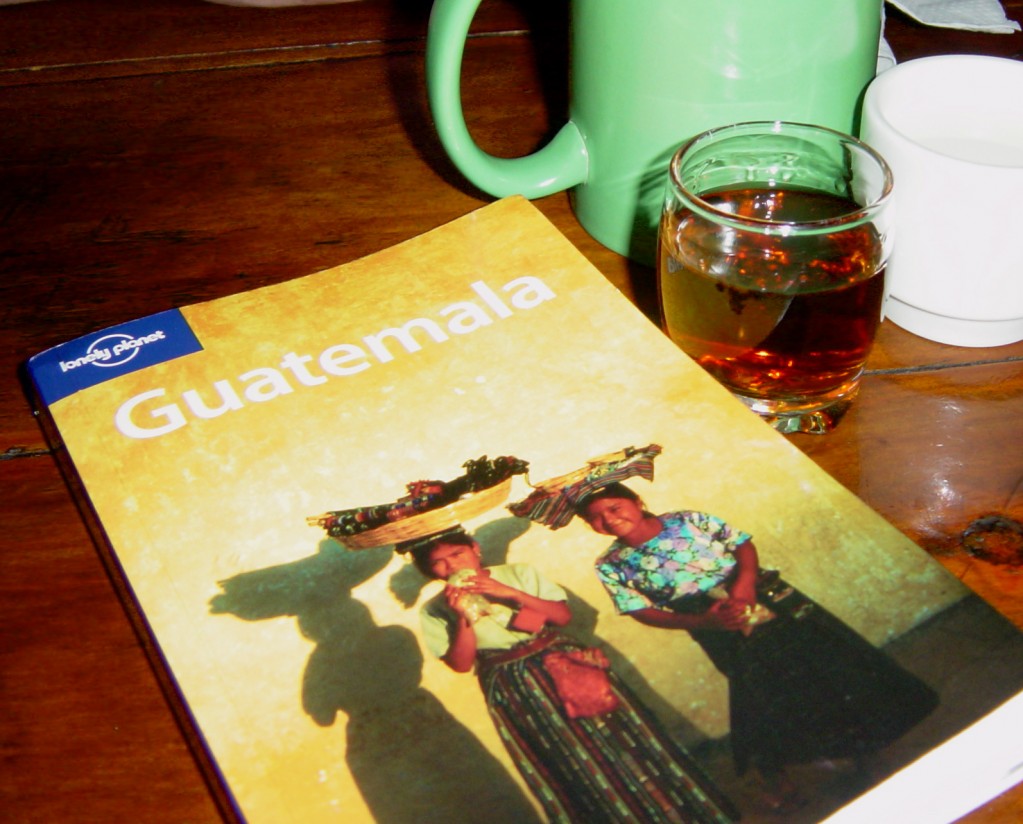 We landed in Guatemala City the Capital.  We visited the Central Plaza with the many churches and central plaza.
Guatemala is a magical place. If you're into the Maya, the mountains, the markets or a million other things, you're bound to be captivated. People come and they stay. Or they leave and return. There's almost too much going on here, and even the shortest trip takes you completely different places, with new challenges and surprises. Guatemala's Maya heritage is everywhere. Guatemala has a rich and distinctive culture from the long mix of elements from Spain and the native Maya people. This diverse history and the natural beauty of the land has created a destination rich in interesting and scenic sites. In Guatemala City, We saw the many old colonial buildings.  From here it was very fun before heading down to the Pacific coast staying for some time in our friends home on the pacific coast. Our frineds, Julia and  Vesa – if you can speak Finnish then,  dude you have moved up a notch on my list.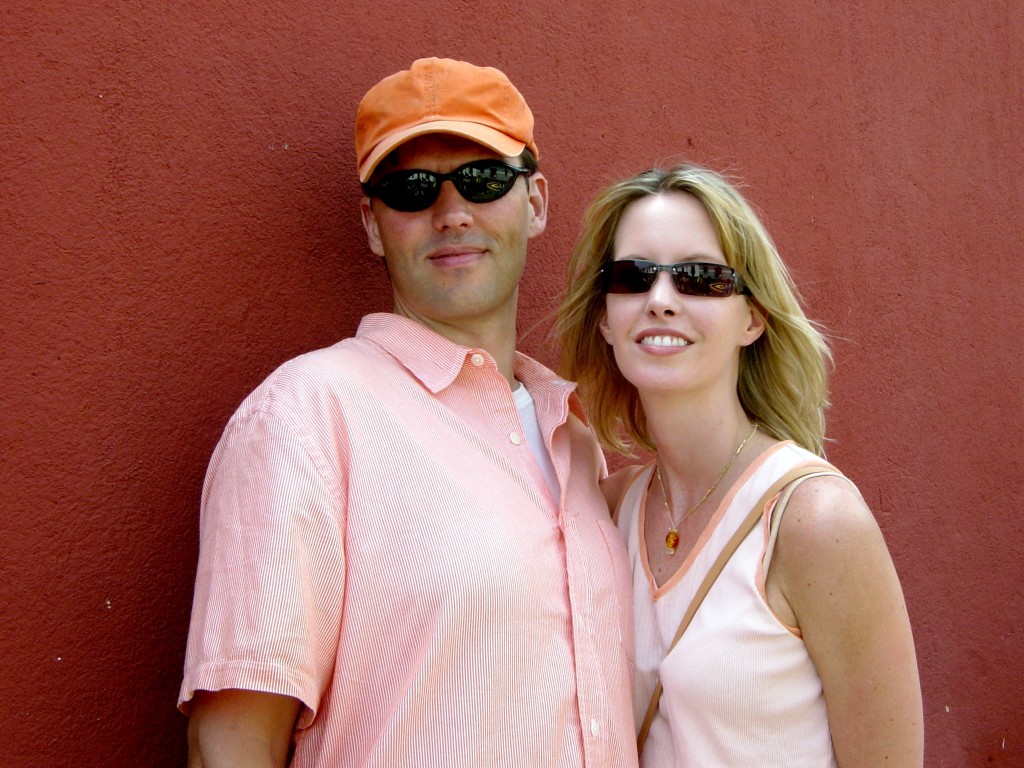 I think their home was near port San Jose. We stayed in luxury  before heading out to Antigua and Atitlan.
Antigua is a town I could live in- it is a United Nations World Heritage Site. Students of Spanish flock to Antigua, a gorgeous town nestled between three volcanoes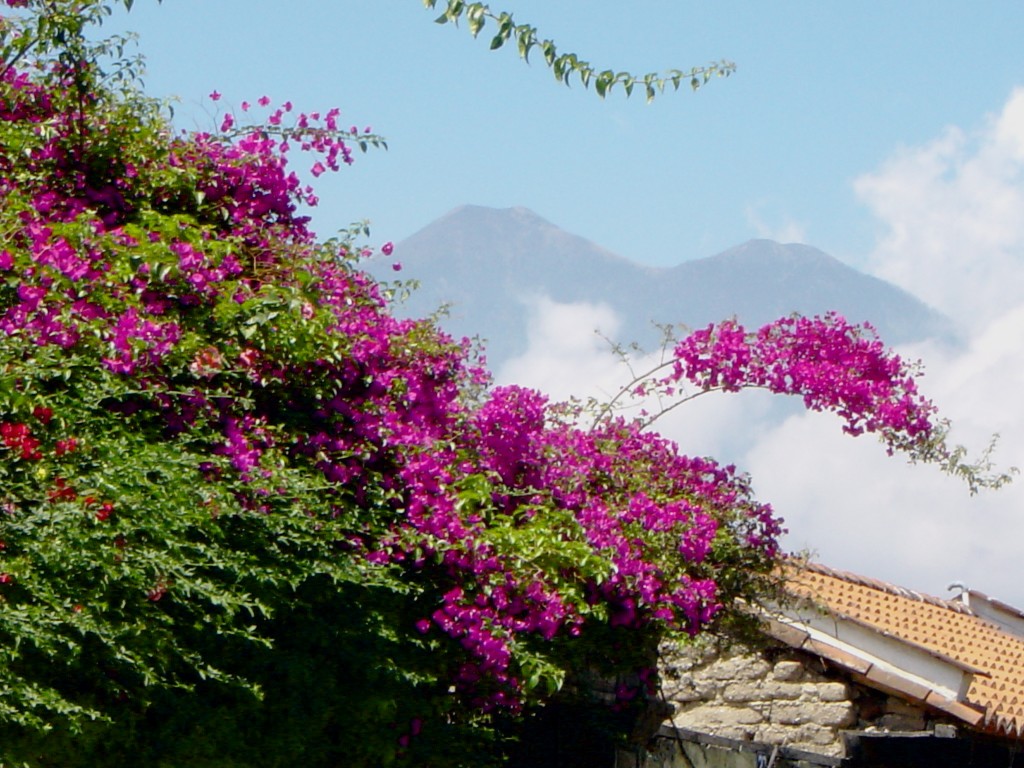 to teach. A view to die for very nice and we sipped beer and ate on a roof top restaurant wow. Out top notch hotel and room below wow very cool with fireplace in the room.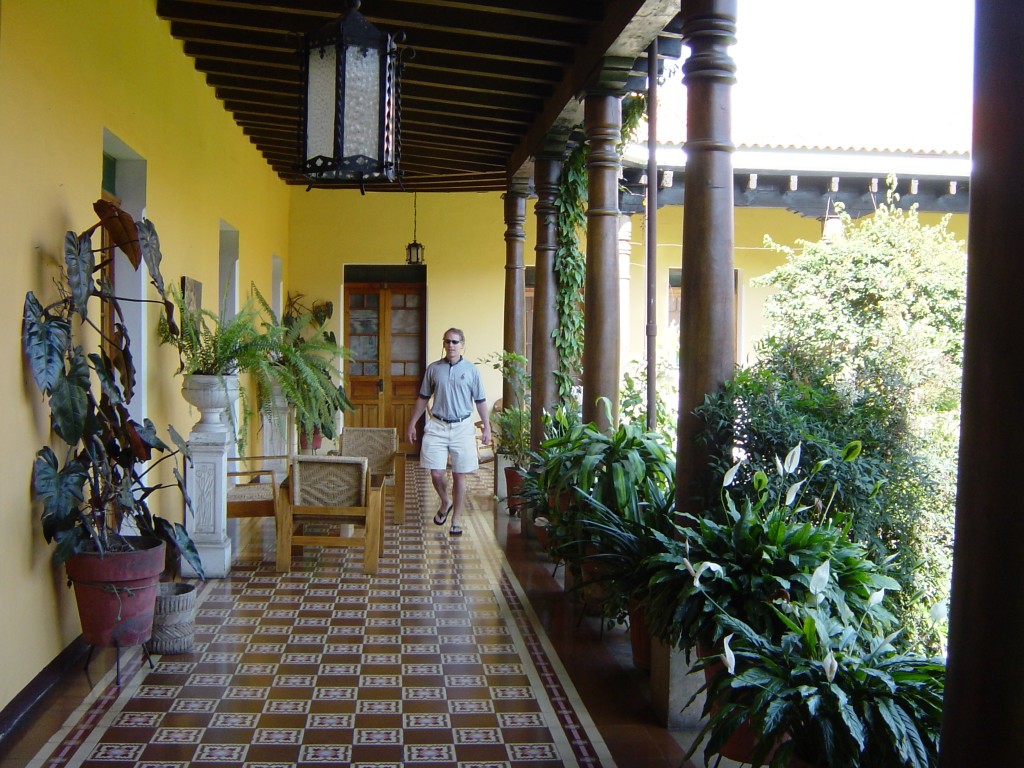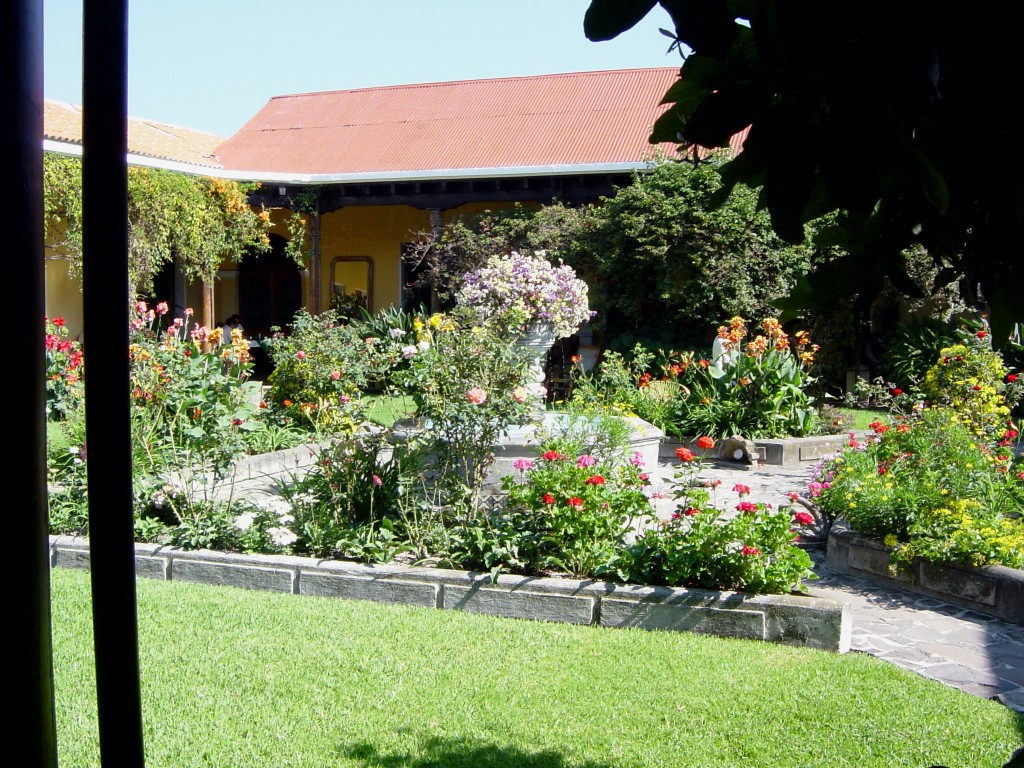 The inside of colonial building, hotels are always nicer looking than the road side view.
The whole city is full of historic buildings, monuments, fountains and ruins. Antigua is an amazing Spanish Colonial city known for its well-preserved Spanish influenced Baroque style buildings, ruins and colonial churches. Due to the wealth of cultural importance the town was designated a world heritage site. The central park is a city block in size, with concentric circular walkways threading among trees and a fountain in the center  -it is awesome with many fine restaurants and we can party:  wine, women and song!!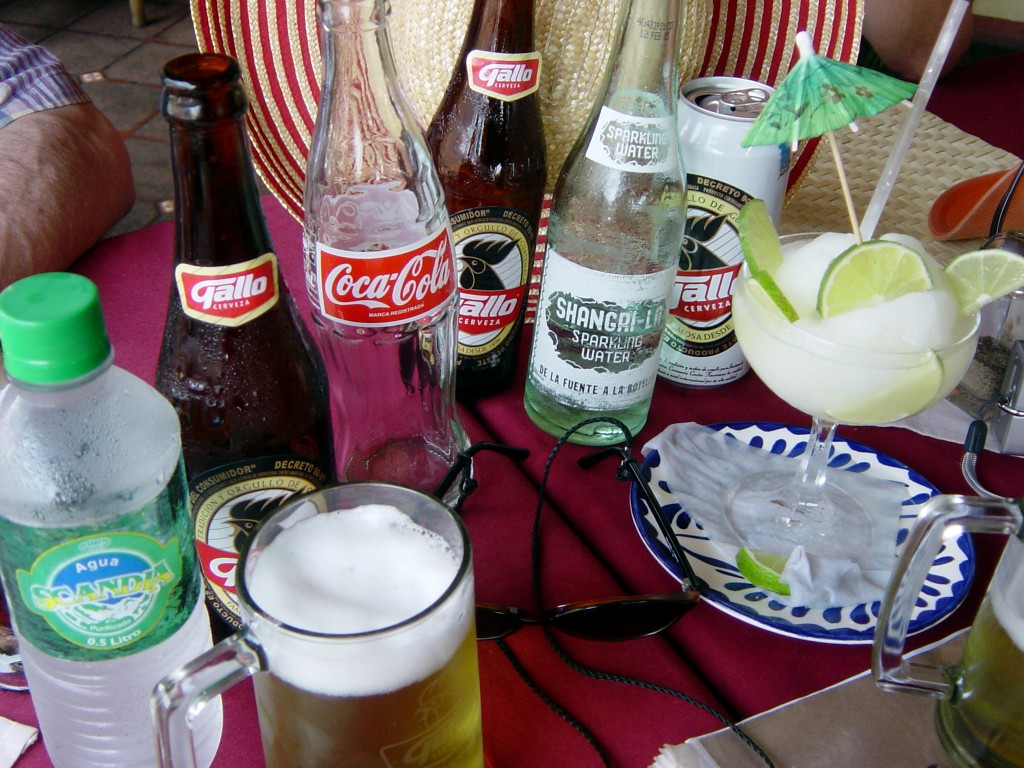 The are colorful trees and shrubry , and there are plenty of benches for sitting and people watching.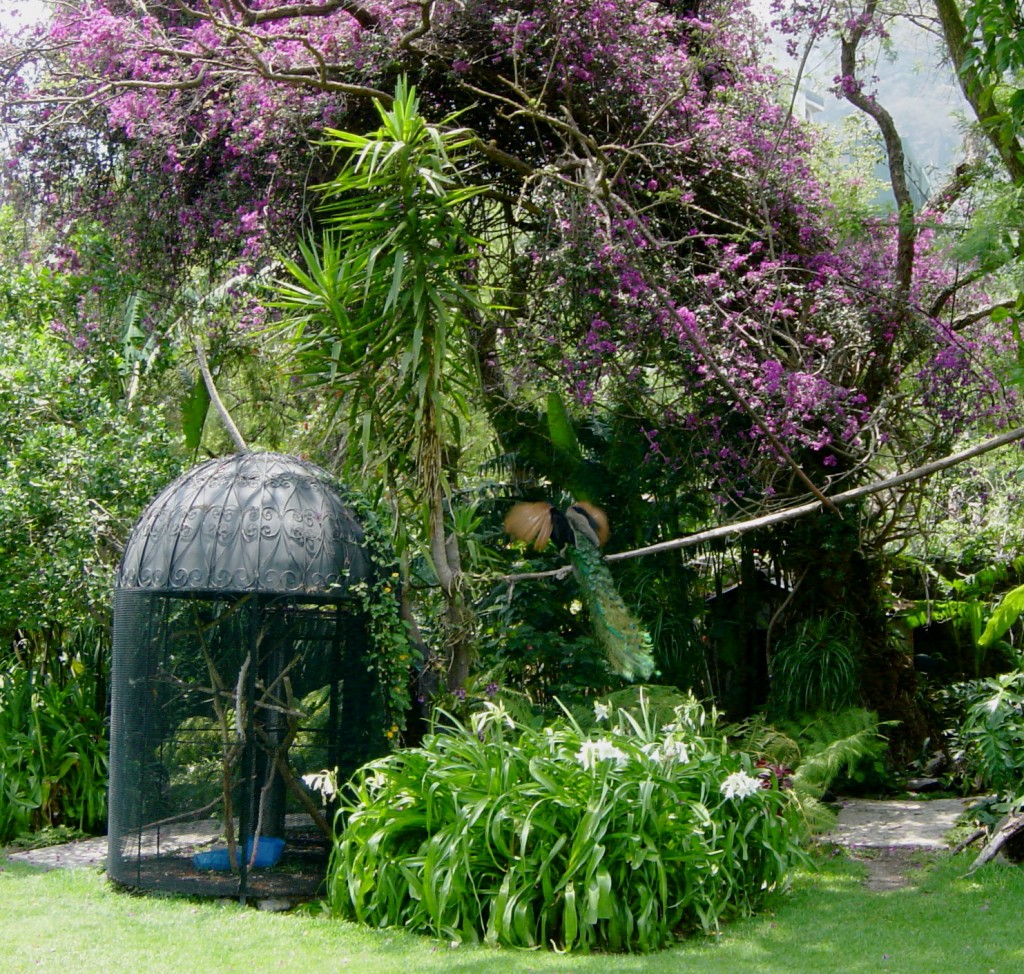 Many Antiguans hang out in the park, and it has a pleasant, bustling, friendly feel during the day. On a clear day there is a fine vista over most of Antigua and the Volcano rising high to the south. We were there for the Easter parade and services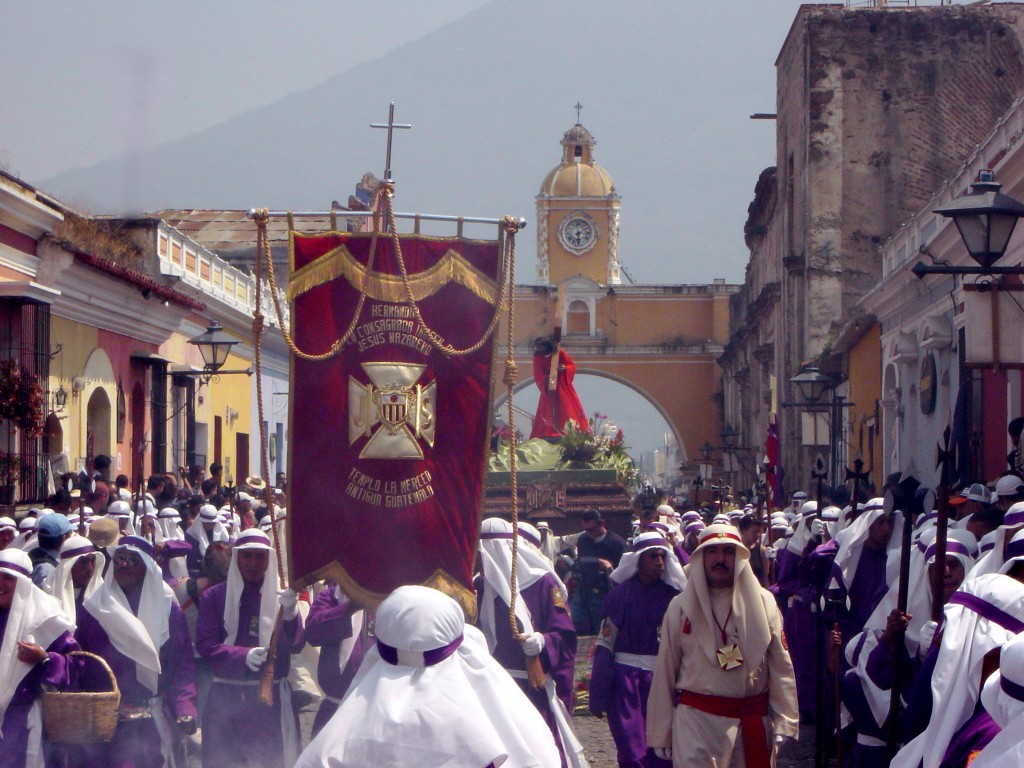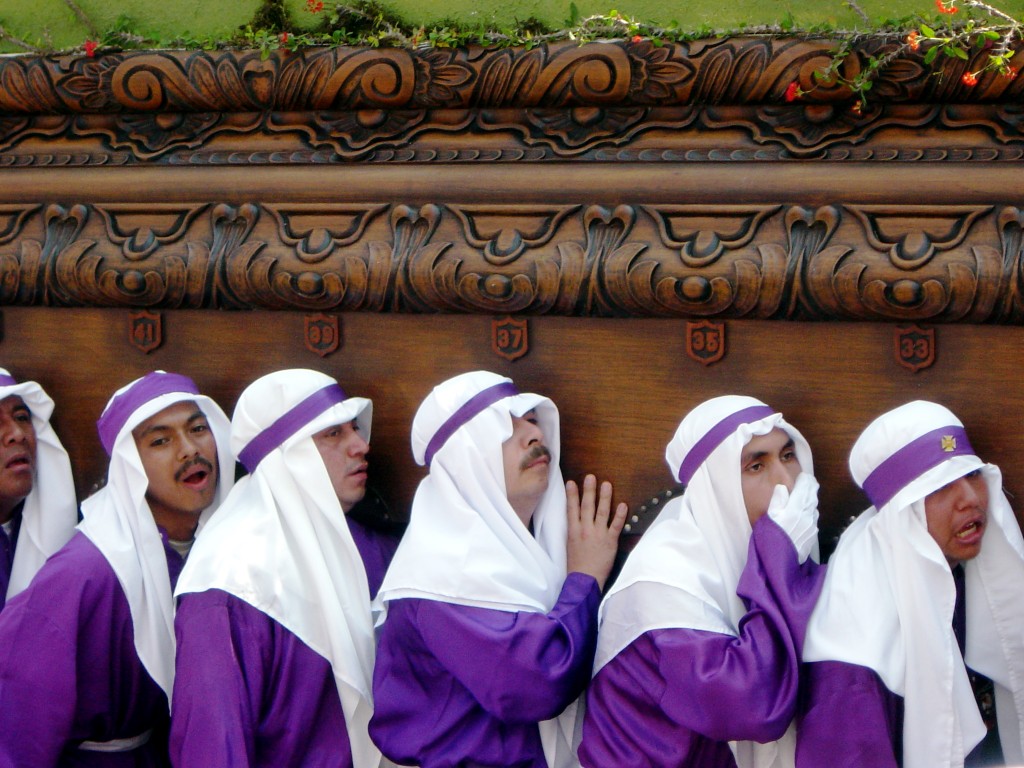 and while there we visited the many markets. The market is opened every day, but is largest on Saturday,   and we bought some hand carved wooden masks and hand woven tapestries and hand made stone and jade jewelry,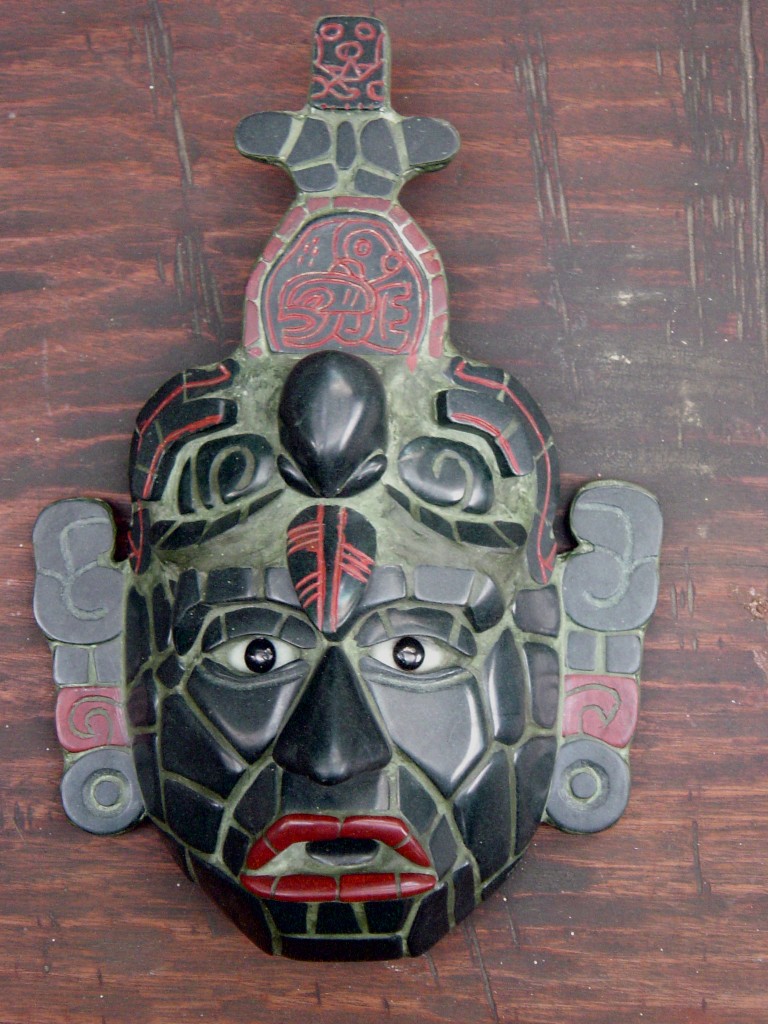 which was made and or sold by the local indigenous women in their brightly colored clothing.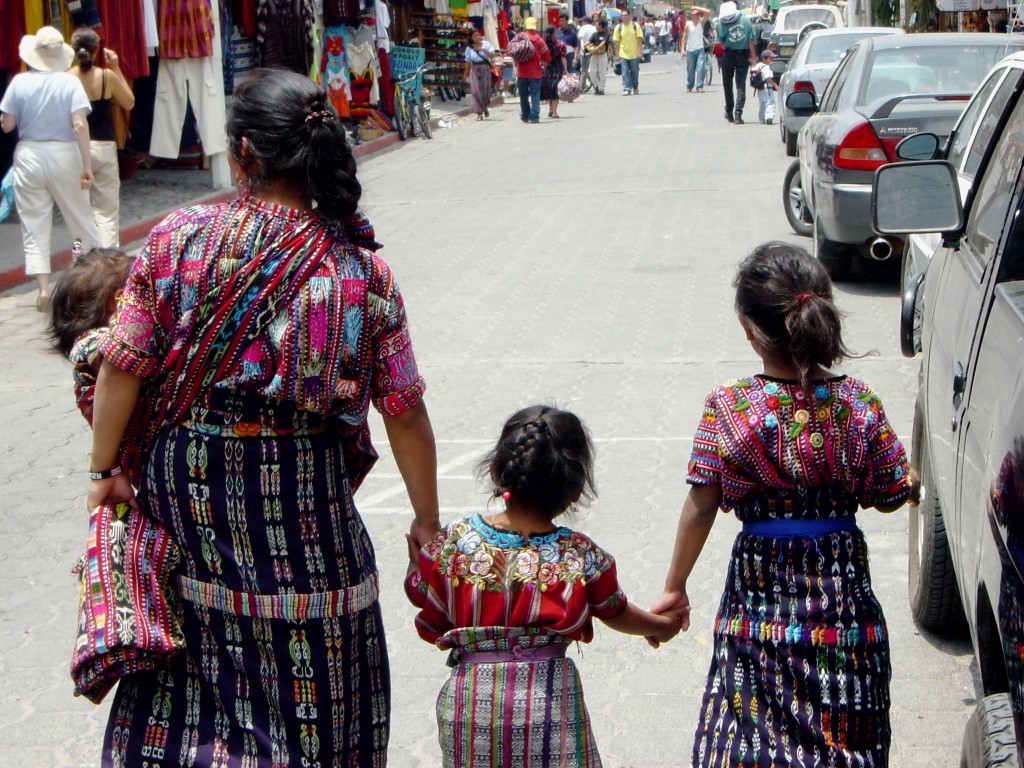 The Spanish founded this city, and it follows the traditional design of a Main Plaza surrounded by Government and Catholic Church buildings. It's worthwhile to visit La Cathedral, el Palacio de los Gobernadores, Convent de Capuchinas, Convent de Santa Clara, el Arco de Santa Catarina, Iglesia La Merced and the Handcrafts Market.
Lake  Atitlan below is the finest place to stay: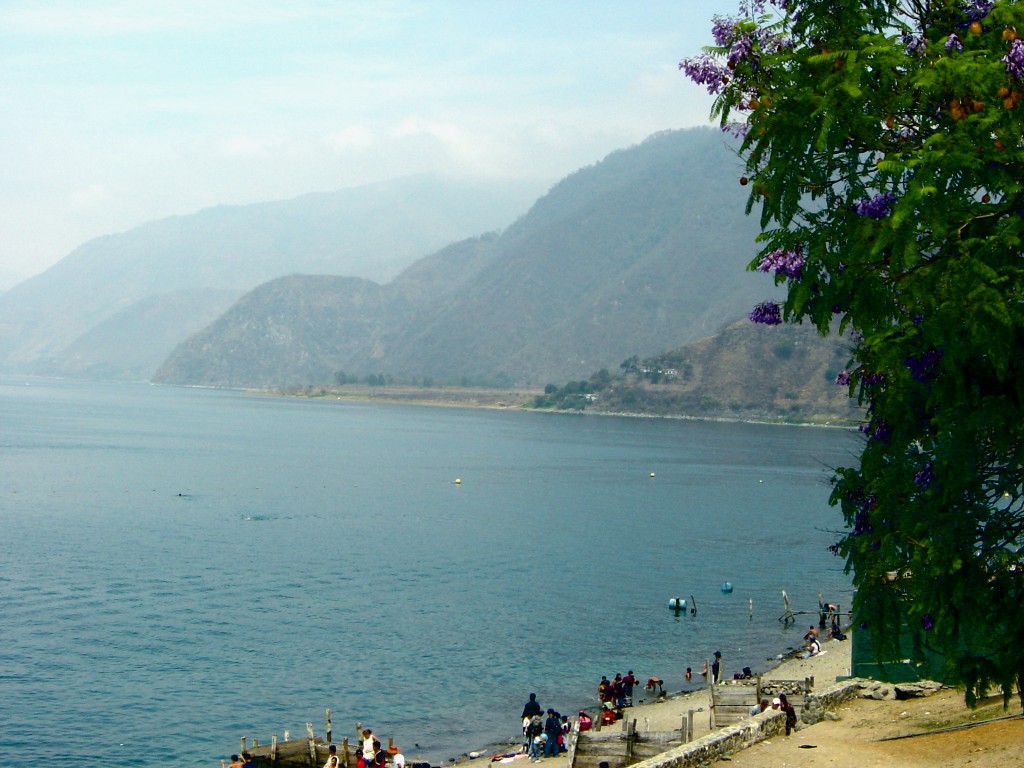 The giant lake is not the only attraction as volcanoes, boats, funky little towns, chicken buses,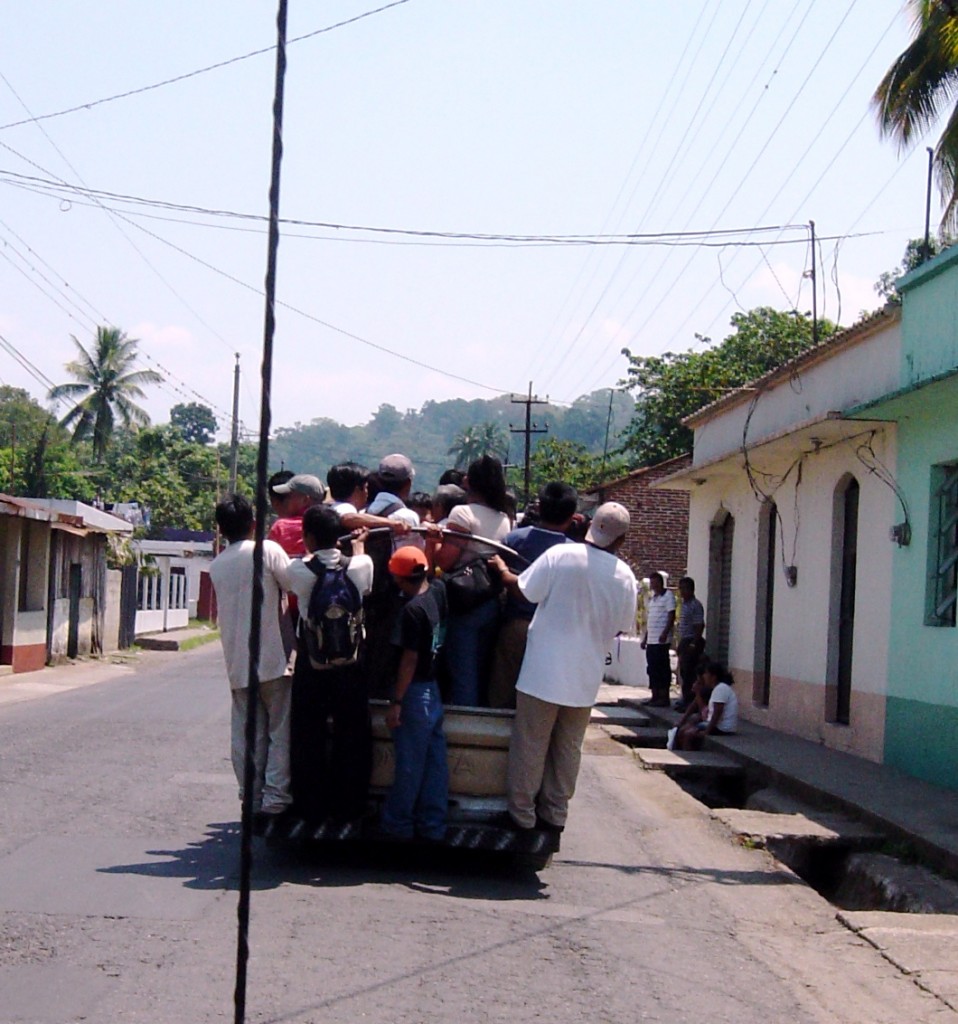 colorful locals,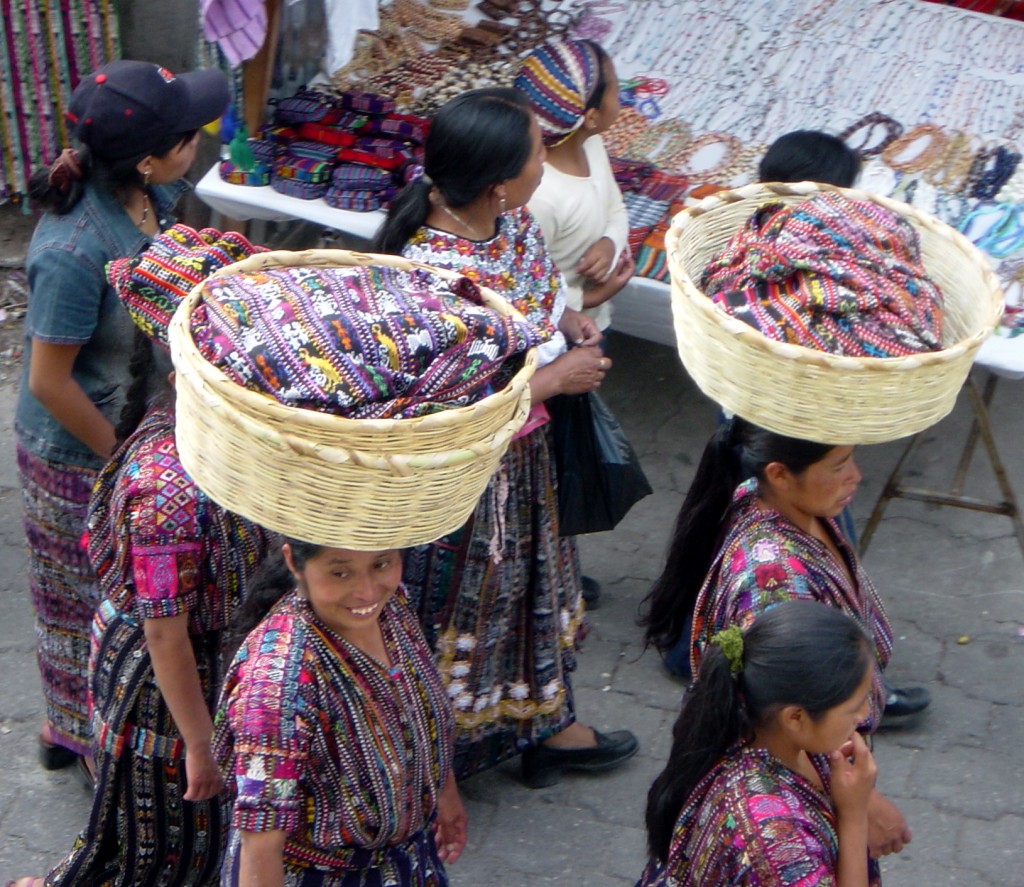 and nice restaurants and bars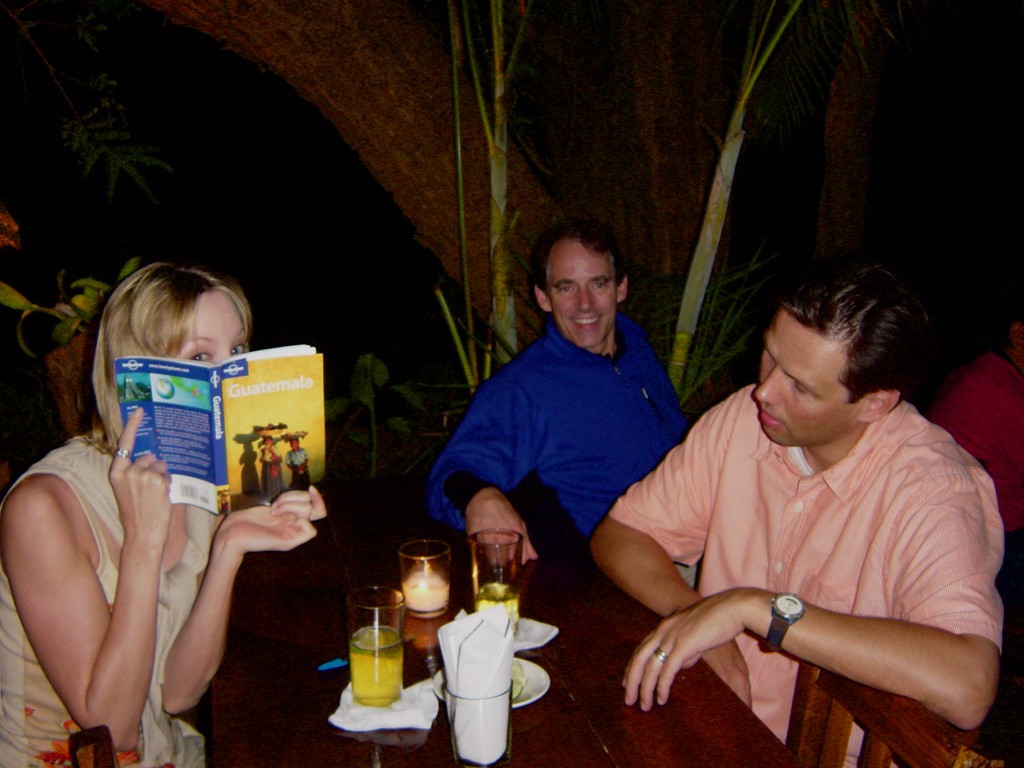 and adorable accommodation help make this a great place to hang around while traveling through Latin America.The lake is rather big  and is surrounded by stunning mountains and three volcanoes. There are many small towns and villages on the banks of the lake, and boats make the bumpy crossing many times a day between the main towns. There's some good nightlife and regular live music. We had fabulous drinks and an exquisite dinner while looking out at the volcanoes it was an evening to remember. Atitlan and its villages are a winning combination of scenic beauty, a relaxed atmosphere, easily accessible Mayan culture, and a good tourist infrastructure. You can have an enjoyable weekend visit, a week away from it all, or several weeks to learn Spanish. Around Lake Atitlan you can have many activities such as hiking, volcano tour, bike ride, volcano or village tour, bird watching, trek around the lake, or kayak or diving and horseback adventure.. We did some of these like the hiking and relaxing and sucking down some wine and beer. Swim in the beautiful water anytime you need to cool off.  It's a very rewarding and enjoyable hike.  Climb the three volcanoes do it as early as possible in the morning. Guatemala is a pretty cool place to travel in and it doesn't get much better than spending at least a few days on the banks of Lago Atitlan.
Ok so all was good and we had a great time before heading back home.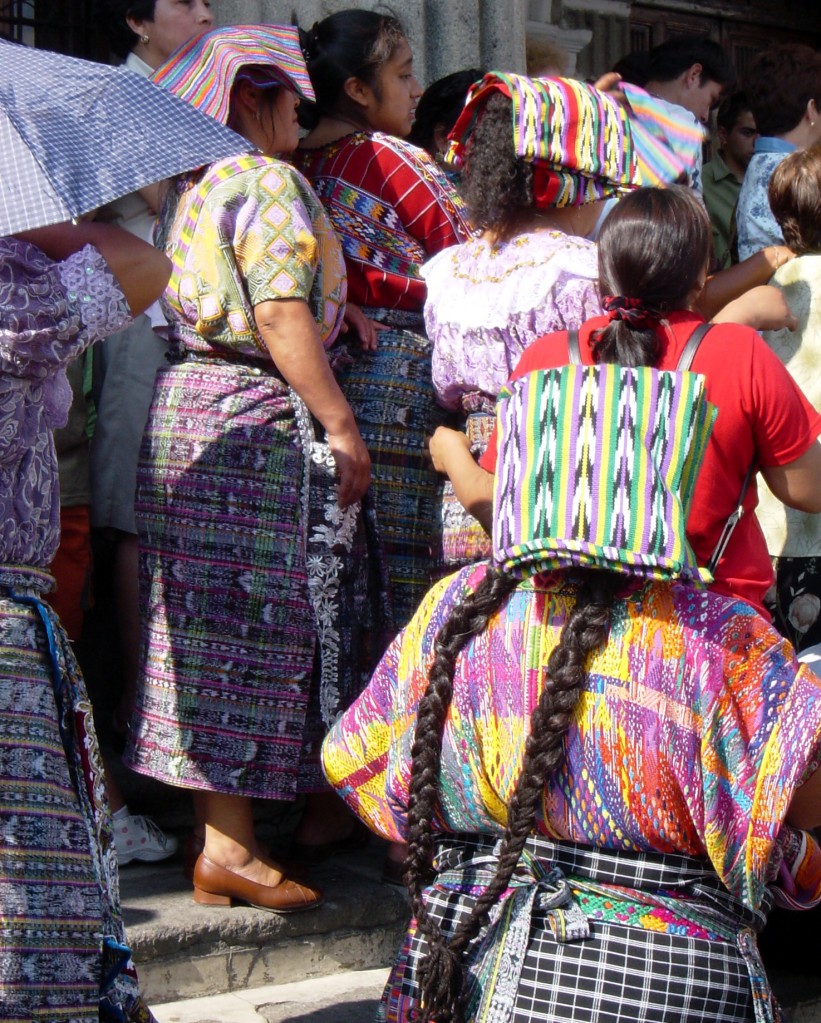 BT
Coming Soon!