This was a part of our mountain bike race El Reto Del Quetzal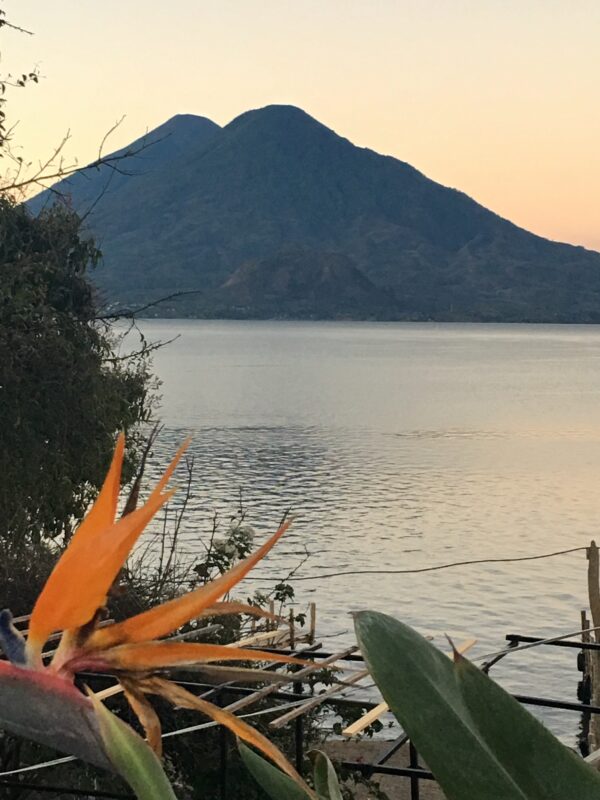 offered by Netzer Quan and I would recommend the race.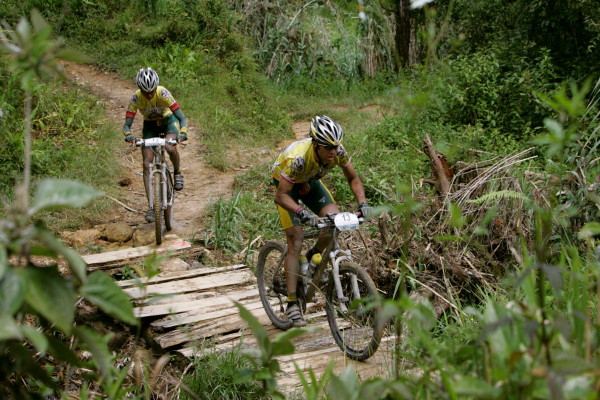 Difficult riding through the wilderness above and below to get to the hotel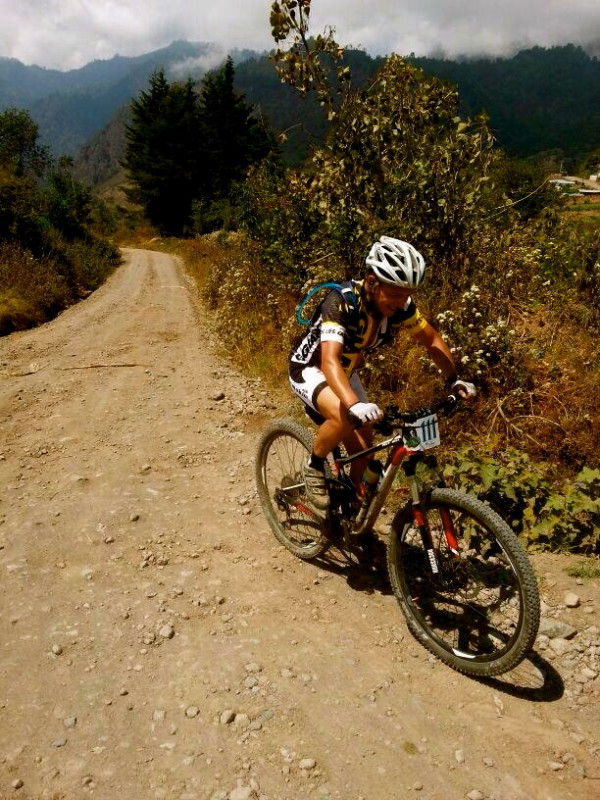 Cool little church below in a small hamlet below on way to hotel , I was suffering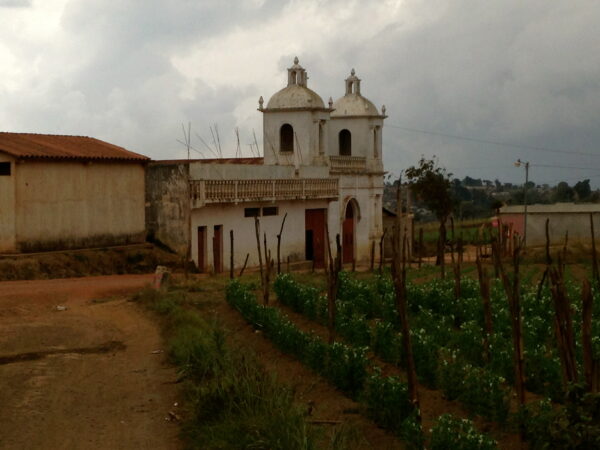 It was a hard 10 hour day of mountain bike racing before coming to the Atitlan below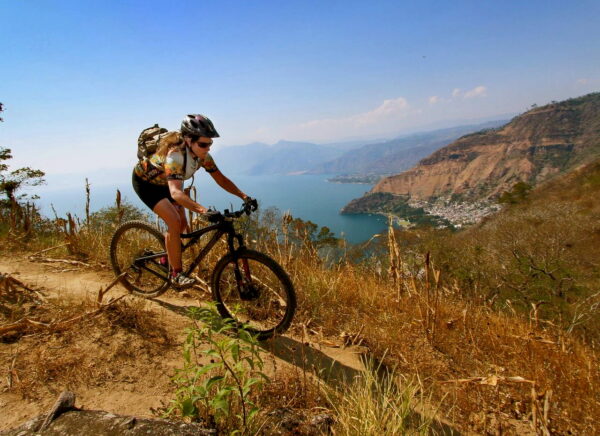 wow smoking cool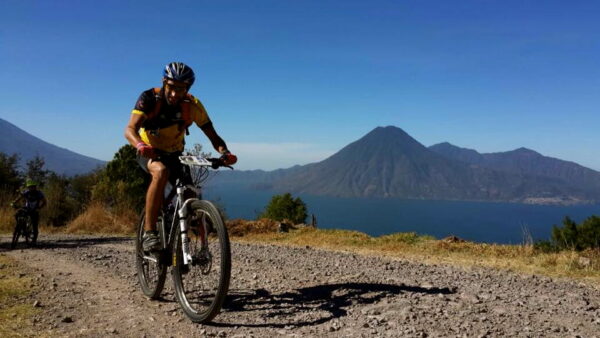 Atitlan Lake is a lake in the highland lands of the Sierra Madre mountain range above wow look at it above on bikes.
Lake Atitlán is the deepest lake in Central America with a maximum depth of about 340 metres (1,120 ft). It is shaped by deep surrounding escarpments and three volcanoes on its southern flank. The lake basin is volcanic in origin, filling an enormous caldera formed by an eruption 84,000 years ago. The culture of the towns and villages surrounding Lake Atitlán is influenced by the Maya People.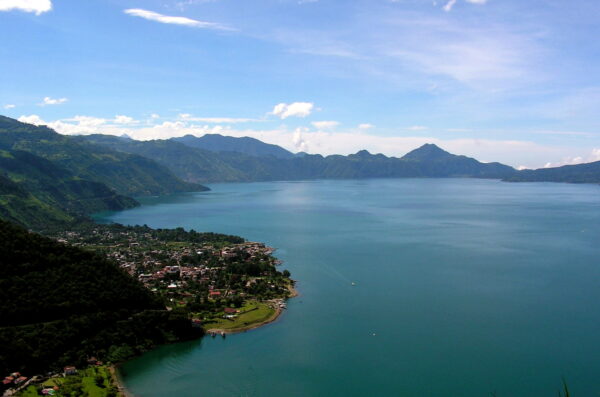 Lake Atitlán is renowned as one of the most beautiful lakes in the world and is Guatemala's most important national and international tourist attraction. Finally arriving at the finish below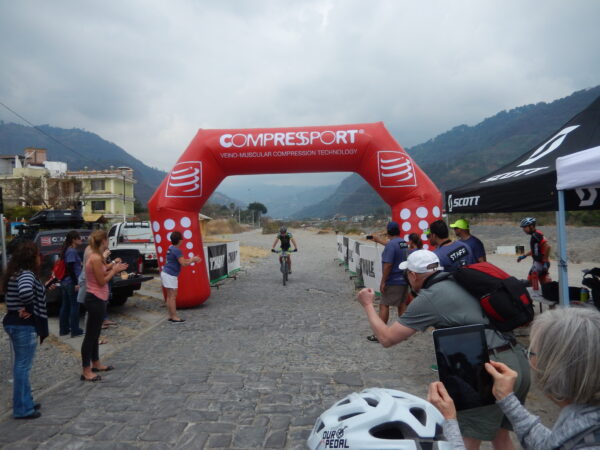 And going straight to the hotel below .  good food and pool and bed at last – thank you Netzer for making this happen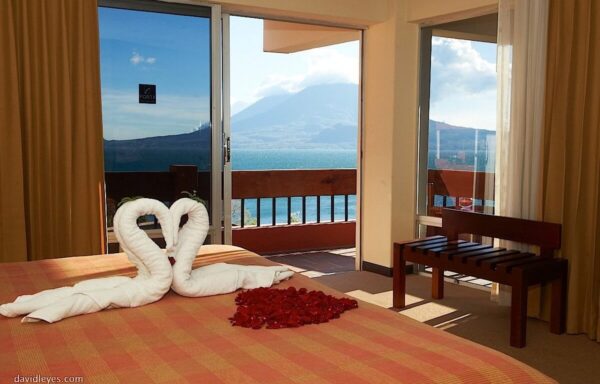 area around the lake below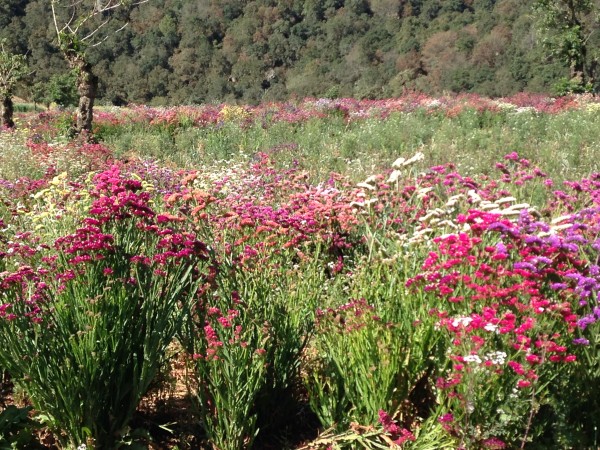 The area supports extensive coffee and avocado orchards and a variety of farm crops, most notably corn and onions. Significant agricultural crops include: corn, onions, beans, squash, tomatoes, cucumbers, garlic, chile verde, strawberries fruit. The lake itself is a significant food source for the largely mayan population.
The next day the group boarded a ferry to go to the start ( I took the day off)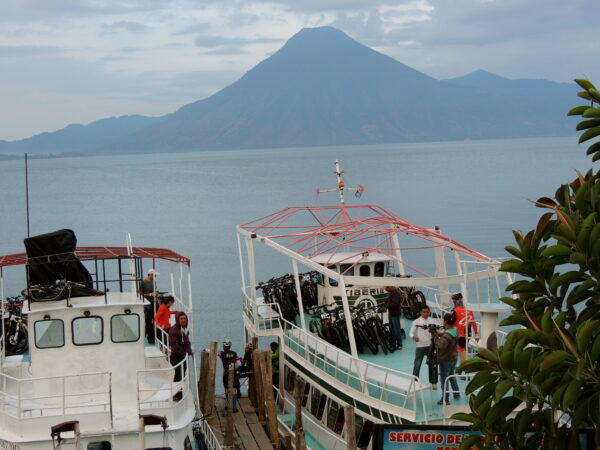 A view across Lake Atitlán fto Volcán San Pedro
Panorama view of the lake as seen from the top of Volcán San Pedro. The lake was mostly unknown to the rest of the world, and Guatemala was seeking ways to increase tourism and boost the local economy. stocking the lake with a fish prized by angerlrs would be a way to do just that. As a result, the black sea bass was introduced into the lake in 1958. The bass quickly took to its new home and caused a radical change in the species composition of the lake. The predatory bass caused the elimination of more than two-thirds of the native fish species in the lake and contributed to the extinction of the Atitlan grebe that lived only in the vicinity of Lake Atitlán.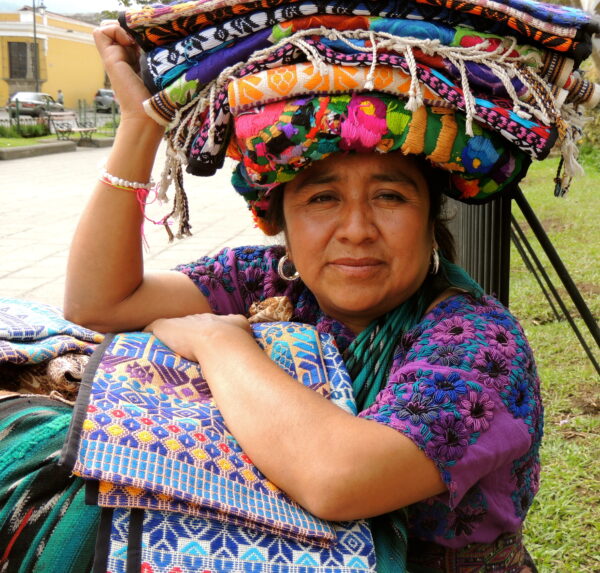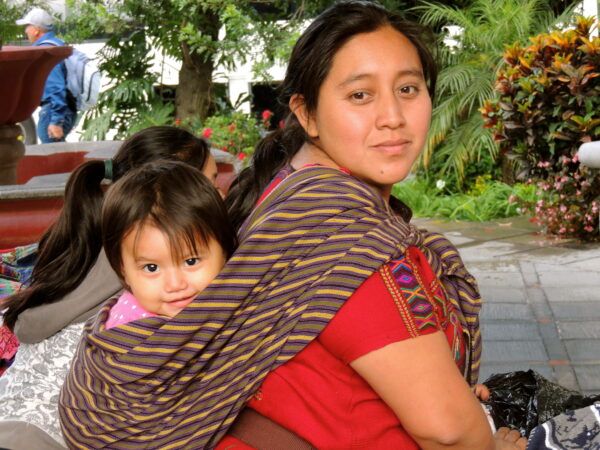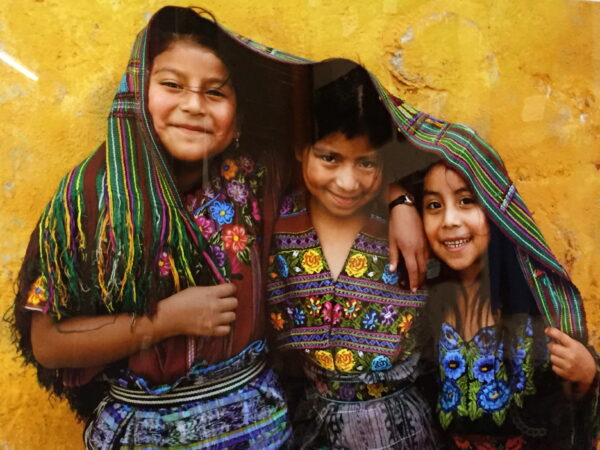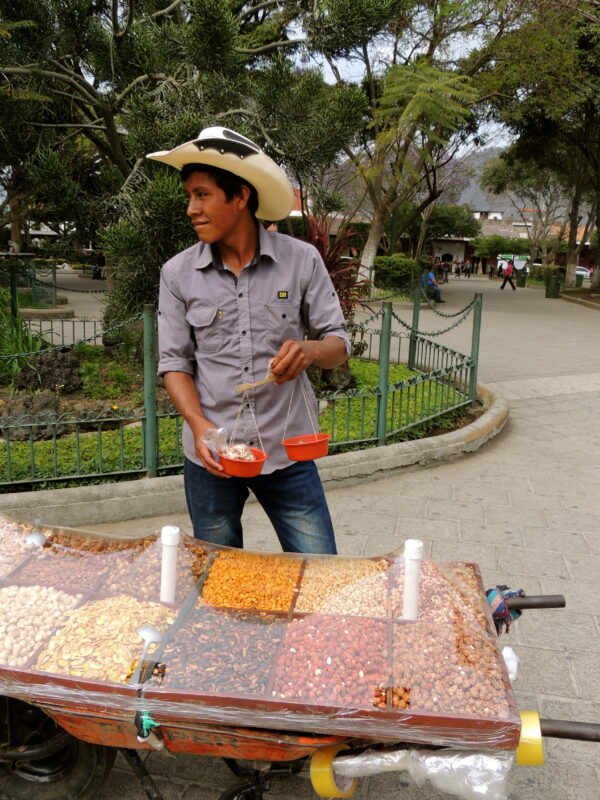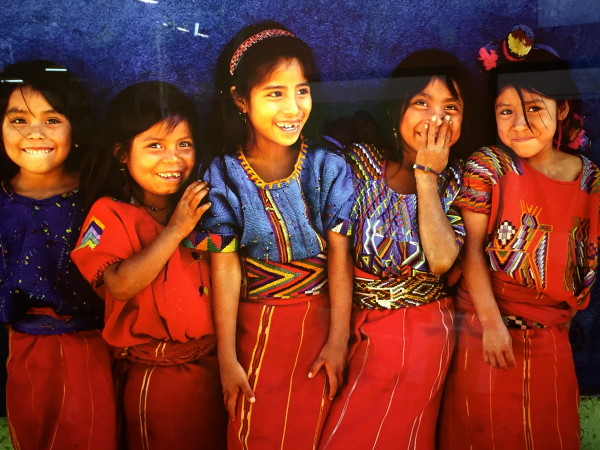 The lake is surrounded by many villages in which Maya culture is still prevalent and traditional dress is worn. Above
Some of the communities are noted for the fusion of traditional Mayan deities, Catholic saints, and conquistador legends.
There is no road that circles the lake. Communities are reached by boat or roads from the mountains that may have brief extensions along the shore