Nicaragua
We landed in Managua and we visited Granada, and Rancho Santana.  Nicaragua is the largest country in Central America and is bordered by Honduras and Costa Rica. Nicaragua is located between North and South America. The country is situated between the Pacific and Caribbean.  It is divided into three major zones: Pacific lowlands, wet, cooler central highlands, and the Caribbean low lands. On the Pacific side of the country are the two largest lakes in Central America. Its forest and lands are covered in a rich diversity of biology.
Managua: We flew into town and rented a Toyota 4 like runner.  My nephew (working for Catholic Charities) was already there and had warned us about the no street signs problem.  It took us a long time to find his hotel because literally there are no signs.  Ok so, downtown has been partially rebuilt and new governmental buildings, galleries, museums, squares, promenades, monuments, restaurants, night entertainment, and new broad avenues as well as boat tours on Xolotlan Lake, have resurrected part of Managua's downtown former vitality.

Never ever let me drive your car.  Literally I have sunk 2 cars, one in the ocean, one on a pond, and one sail boat, 2 motor boats and about 2 canoes and one motorcycle in Loche Raven, I destroy everything I touch.  Yes do not lend me anything.  Never ever let me drive your car.  I destroyed this car.
From here we drove to Granada. You can see the roads not great but I love the challenge.  If it will not go forward,  break it trying is my motto. Yes lets go kick some a–.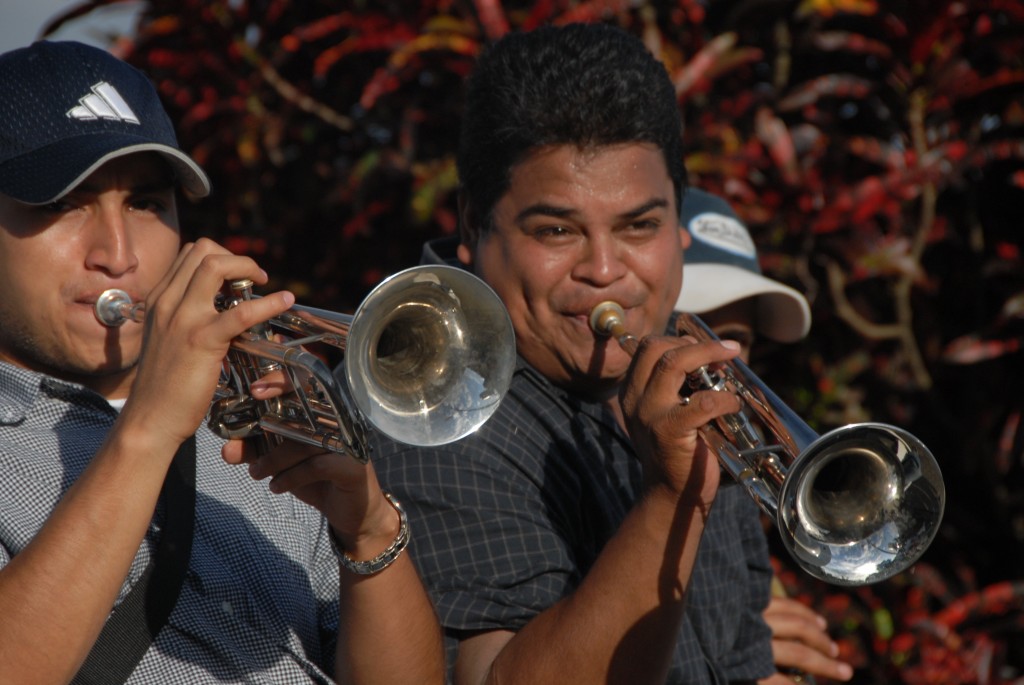 Granada: Granada being one of the larger Nicaraguan cities is also historically one of Nicaragua's most important cities both economically and politically. It was here there was a lot of fighting in the war and a marker denoting the heroes of October 17th.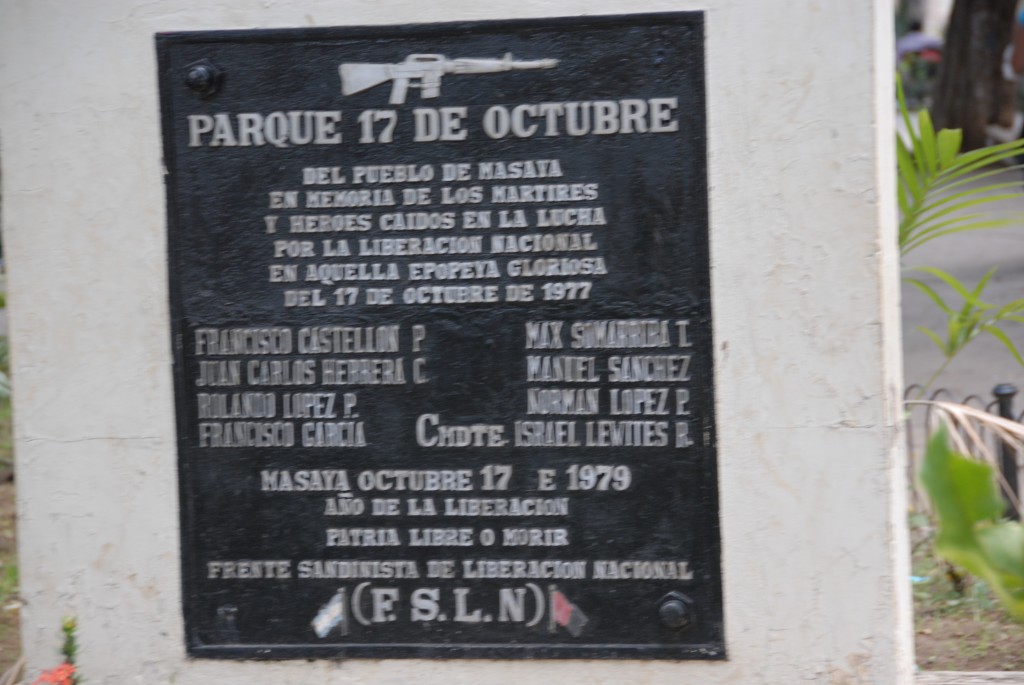 It has a rich colonial heritage, seen in its architecture and layout. Founded in 1524 it was one of the first European cities in mainland Americas.  Granada is also known as La Gran Sultana, by its Moorish and Andalusia appearance.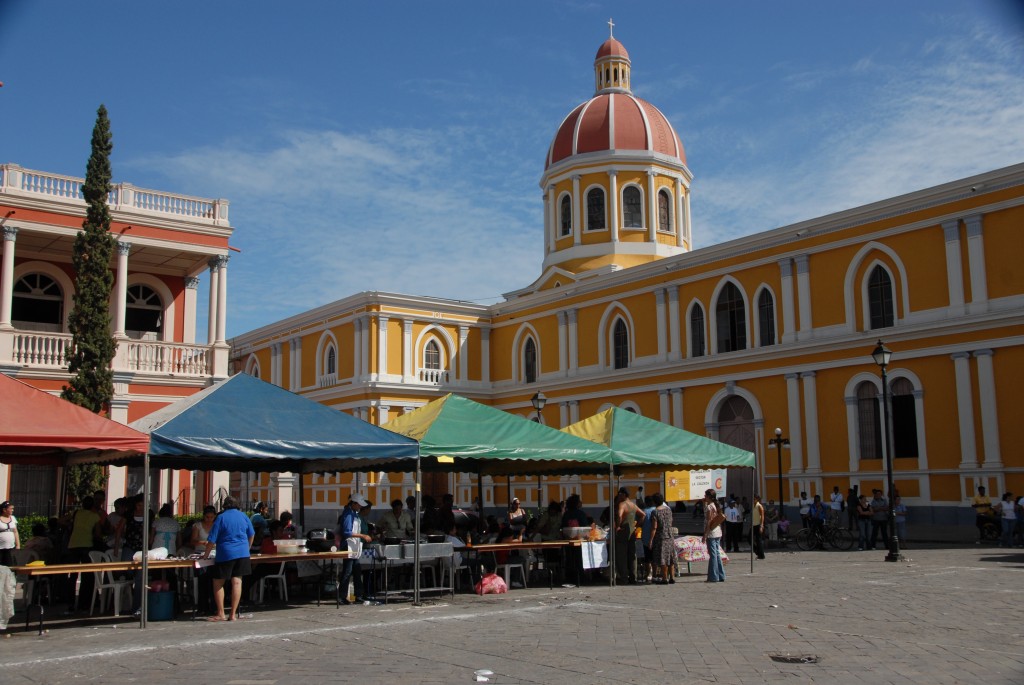 It is set on the western shore of Lake Nicaragua and was once the jewel of Central America. I still think it is!!  It is the oldest Spanish-built city in the isthmus.  During the colonial period Granada became fabulously rich, its wealth built upon exploitation: sited only 20km from the Pacific, the city was a transit point for shipments of gold and other minerals mined throughout the Spanish empire. In the mid-nineteenth century Granada fell to American adventurer William Walker, who gained control of the city – and, by default, the entire country for a brief time.
Today Granada is central to the Nicaraguan government's tourism ambitions. The city's popularity with foreign visitors has led to a large-scale restoration of the old colonial buildings, many of them newly repainted in pastel shades, and a burgeoning network of foreign-owned bars, restaurants and hostels have sprung up. The city also makes a good base from which to explore the lake, volcanoes, the Zapatera archipelago and Isla de Ometepe, while more adventurous travelers might head on from here to the Solentiname Islands and San Carlos.
We visited these great churches: the Cathedral, La Merced, Guadalupe, Xalteva, San Francisco and María Auxiliadora,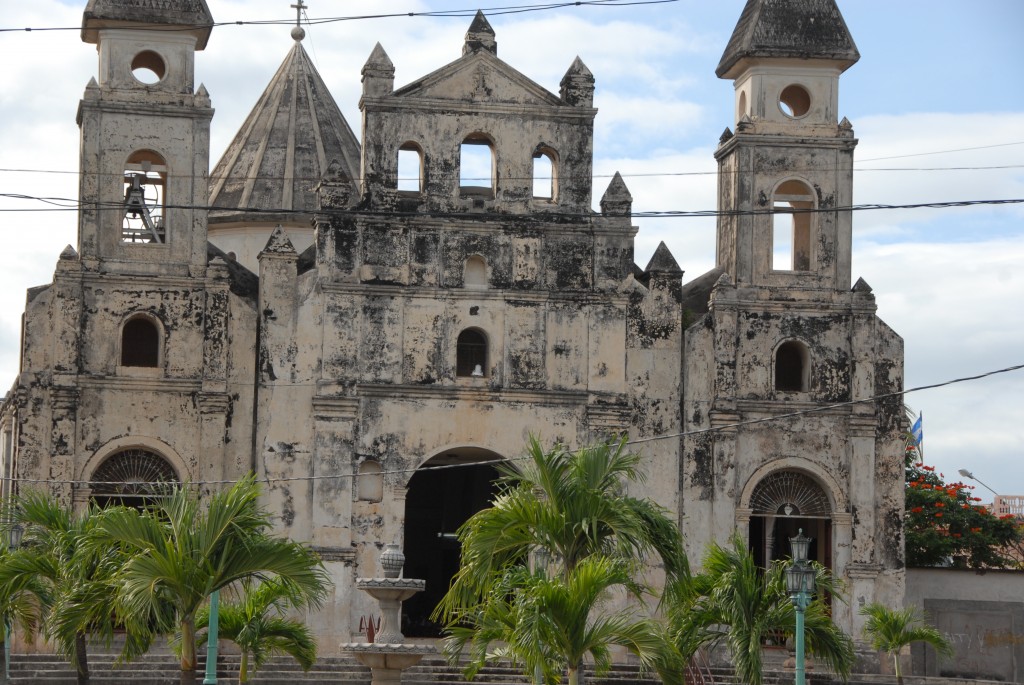 which all have interesting historical backgrounds and are in very different states. We visited an 18th century fort . A few historical exhibits are available on the main level, you can climb the towers for views of the quiet city streets, or wander through the lovely courtyard. We visited and ate some foods from the local market. Like all markets it's chaotic little market stands where you can get almost everything.  In the central city or park we saw this dancing of beautiful women in traditional clothing.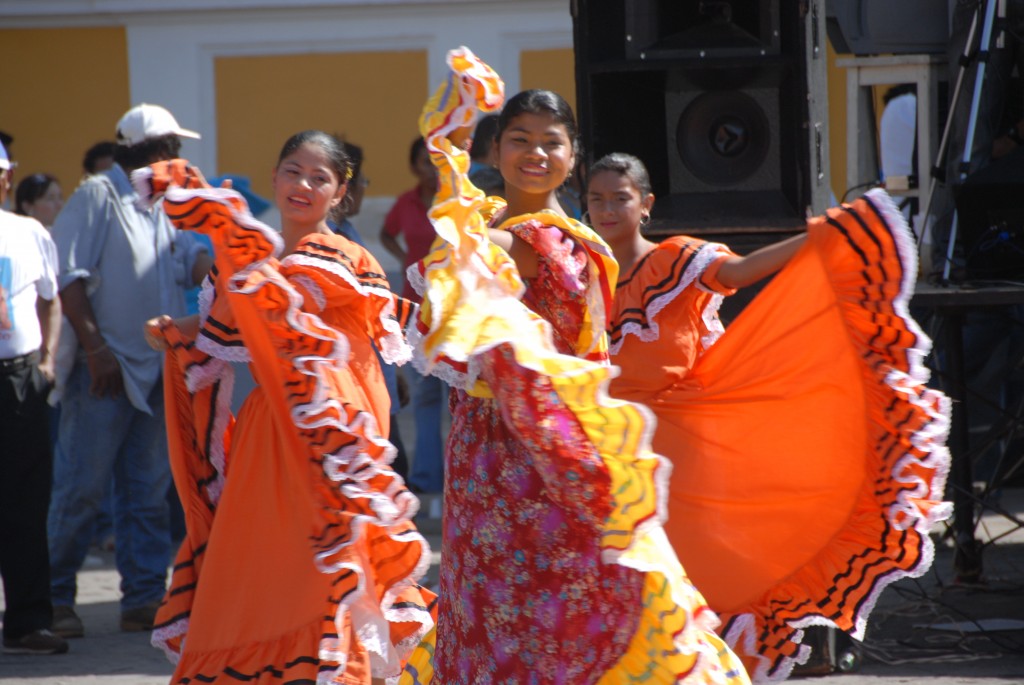 and a large celebration with horns and drums as well as a funeral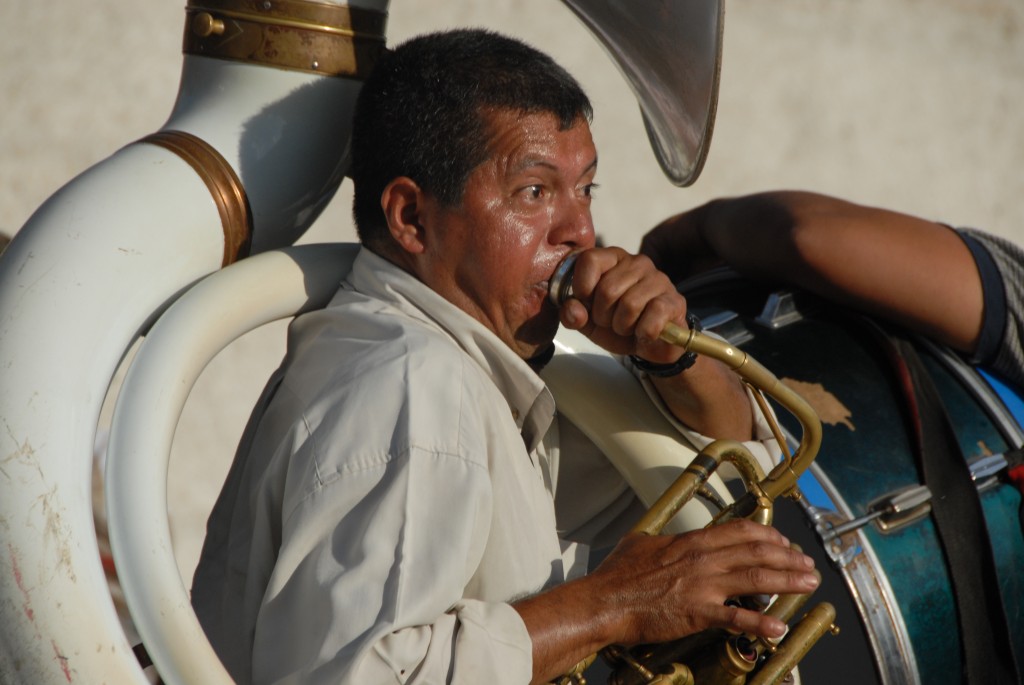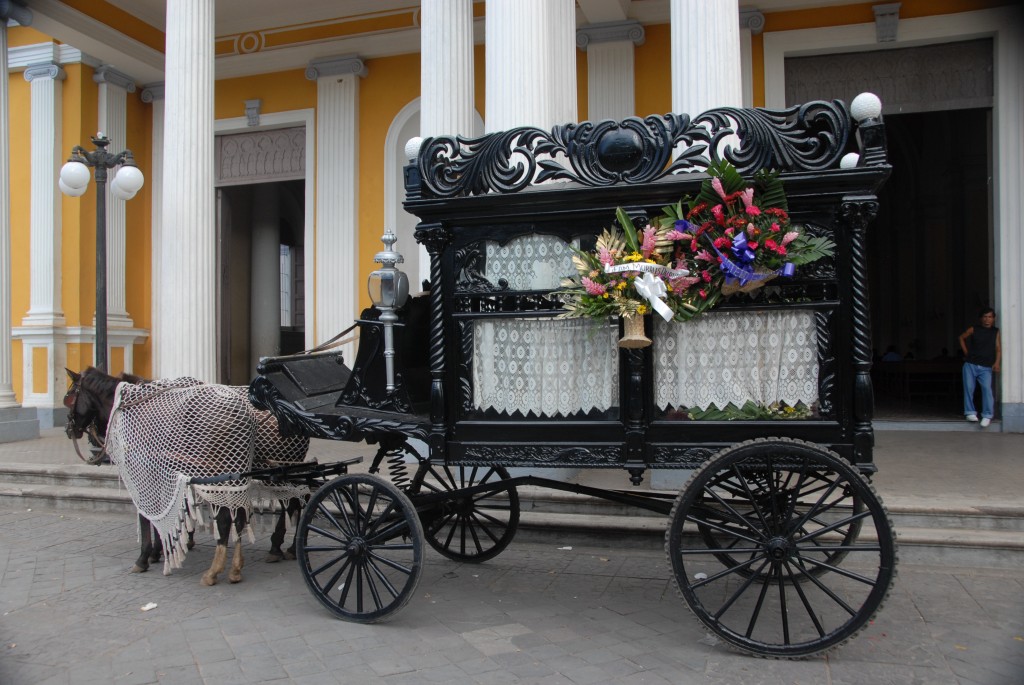 which was surrounded by the Cathedral and the Colonial houses surrounding it. It is an incredible center city with many fine restaurants and things to so.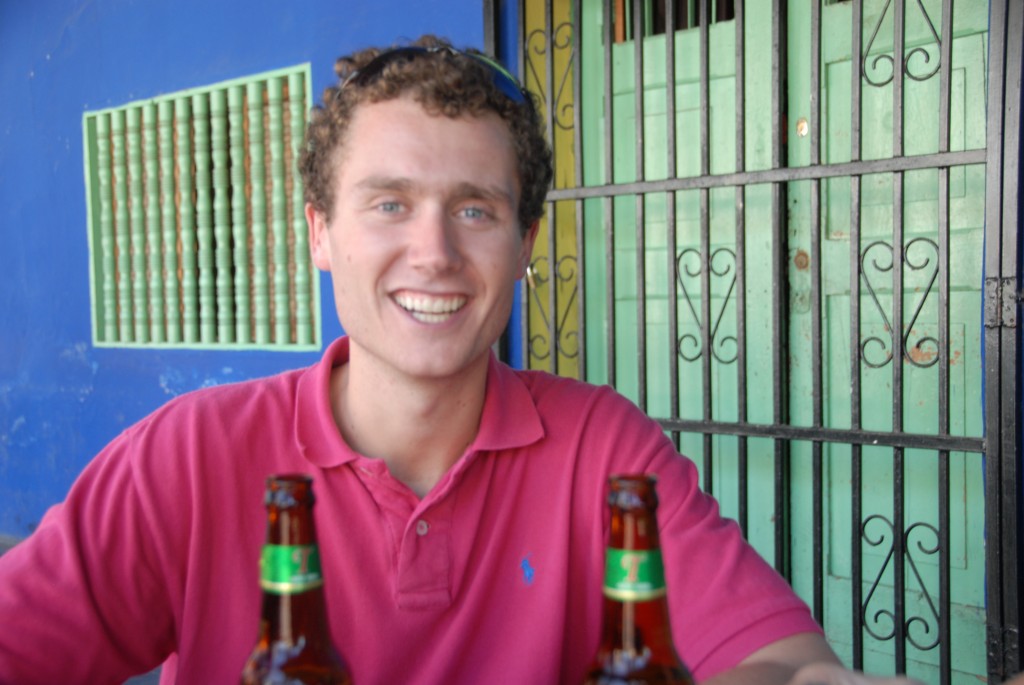 I think we stayed in the La Grand Francia which was the home of William Walker.  Loved that "DUDE"  He came to town called himself the king and then attempted to rule the people.  He was beheaded. From here we went to Rancho Santana.  On the way to Rancho Santana we passed and stopped in a few towns that are know as the " White Witch " towns and they have great art, pottery and things of the sort.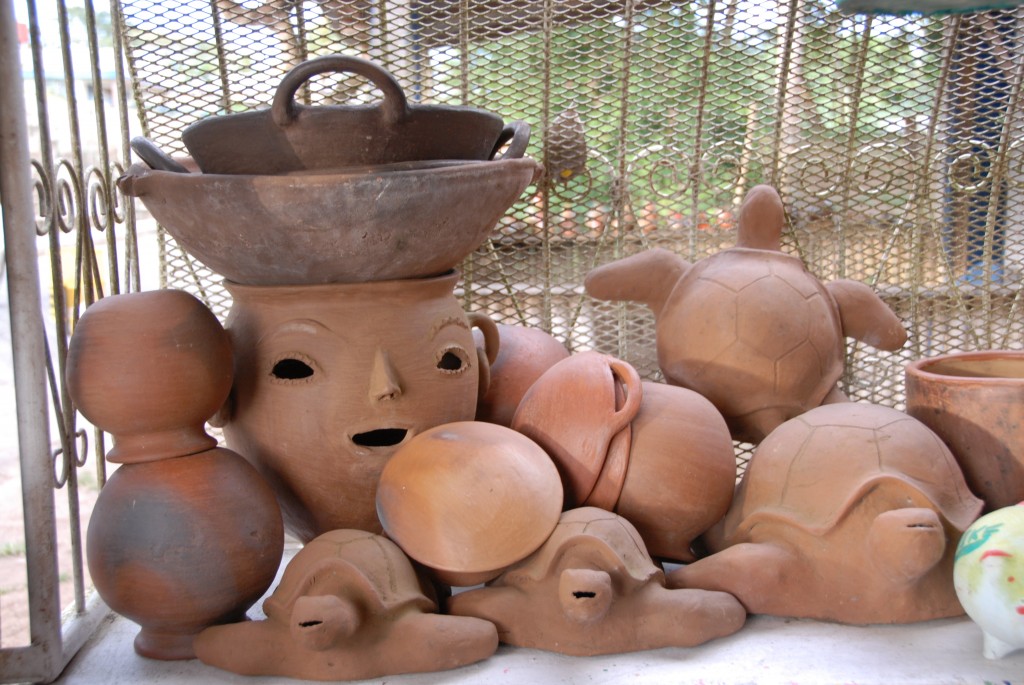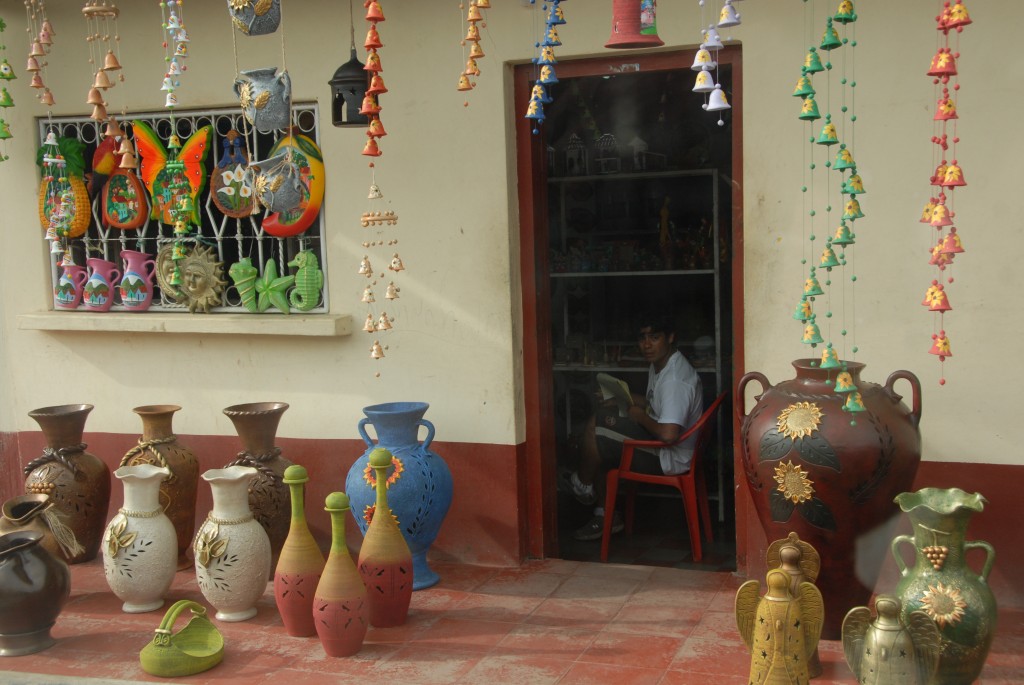 It was here we some an awesome festival on horseback.  From here we drove down to Rancho Santana.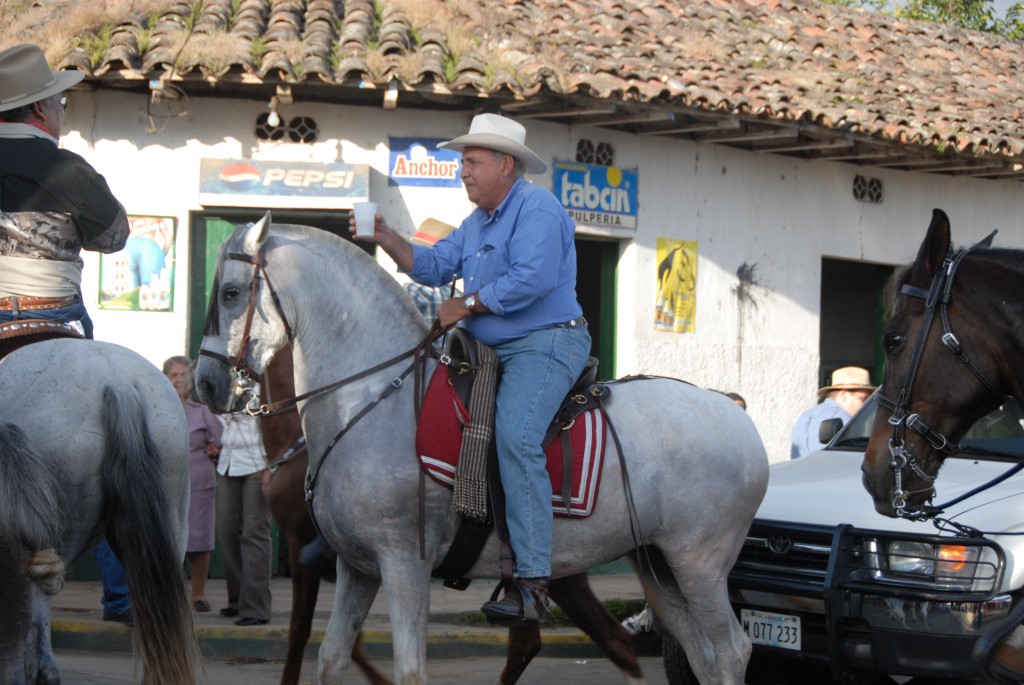 Rancho Santana:  Rancho Santana is a secure, residential community of 1700 acres set on rolling hillsides and dramatic cliffs rising away from the water, providing amazing ocean, mountain and valley views.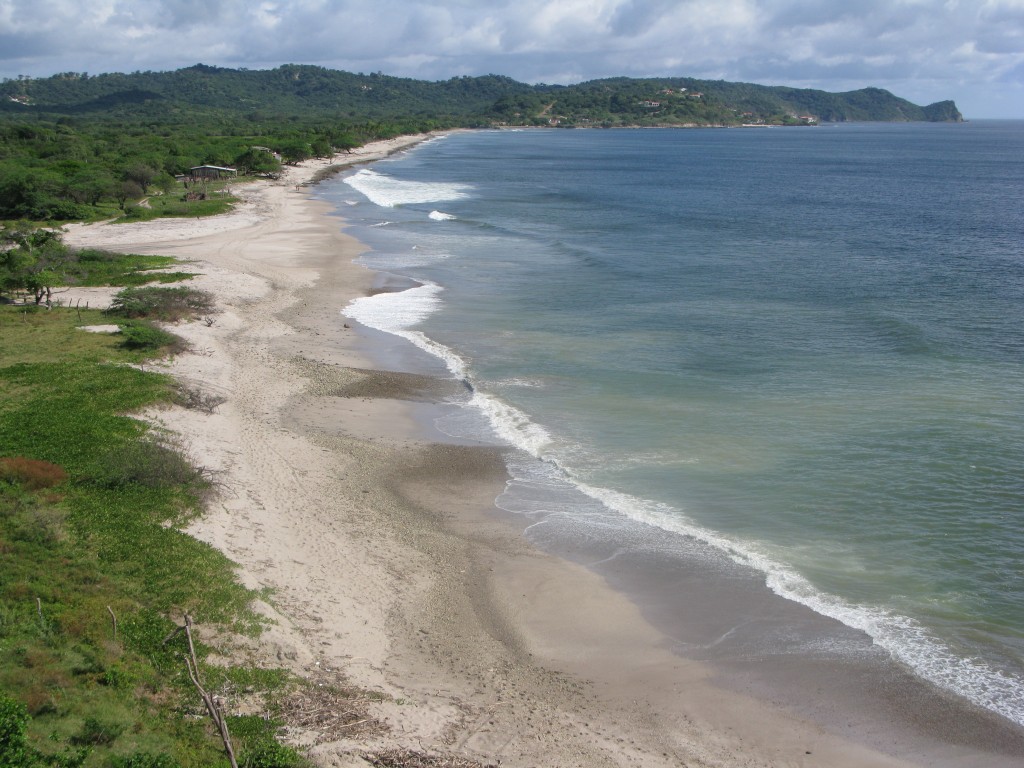 The reserve and community of Rancho Santana (St. Ann's Ranch) boasts two miles of coastline and three distinct beaches–Playa Rosada (Rose Beach), Playa Dorada (Golden Beach), and Playa Escondida (Hidden Beach), Playa Duna (Dune beach) and playa Los Perros. It stretches along the southern Pacific coast of Nicaragua, just 50 miles from the Costa Rican border. Rancho Santana is the perfect place for nature loving people who like the idea of owning, profiting from and enjoying one of the most spectacular stretches of coastal land in the world.  It offers; tennis, hiking, mountain biking, surfing, sea kayaking, relaxing and just having fun.  This is my horse below.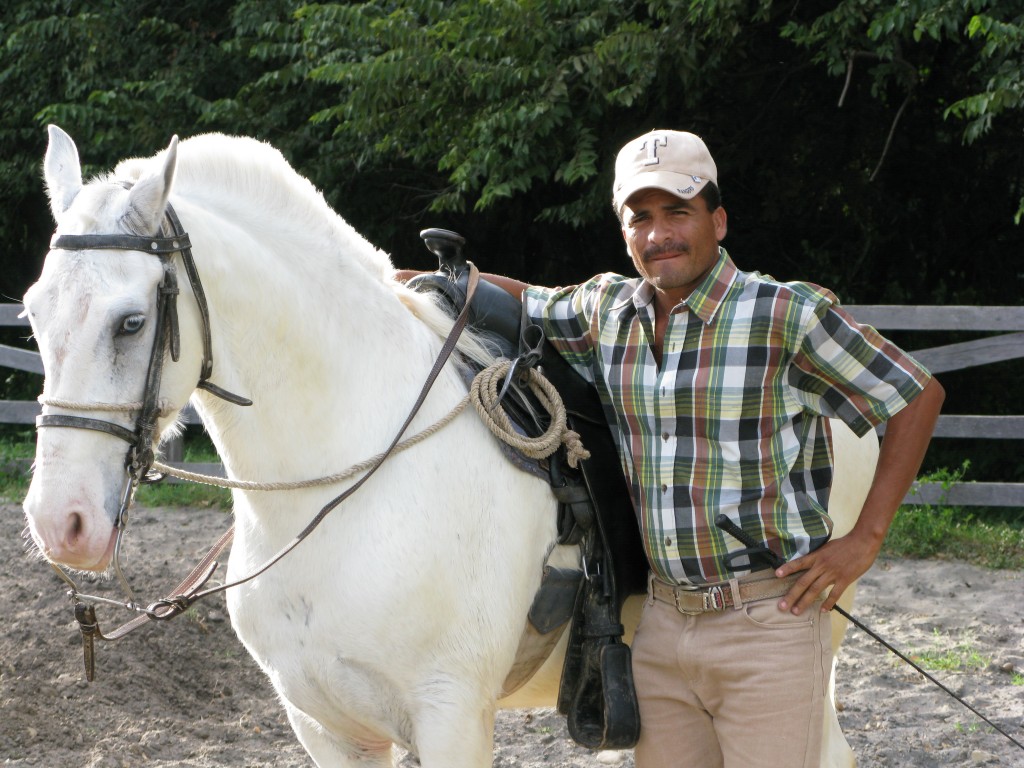 Rancho Santana's Sea Garden Restaurant features fresh seafood and local meat dishes in an intimate elegant setting, or dine alfresco on the patio overlooking Santana Beach. If you're looking for a place to unwind, stop by Saddleback Bar and Grille on Santana Beach. The tennis court which is lit at night, is located on the entrance road to Rancho Santana, across from The Old Stable Marketplace. If you're a surfer, then Rancho Santana should be on your destination list. Some experts rank Nicaragua's Pacific surf as the best in Central America – and Rancho Santana is in the heart of the action.
At Rancho Santana, surfers will find breaks ranging from hollow, A-frame breaks, to classic point breaks, to ruler-edged tubes and outer reef breaks. The surf at Rancho Santana benefits from the offshore winds that occur 330 days per year in southwest Nicaragua. Deep water swells range from 3 feet to 5 feet with bigger swells of 6 feet to 8 feet occurring regularly, and sometimes up to 15 foot swells, especially from March through November.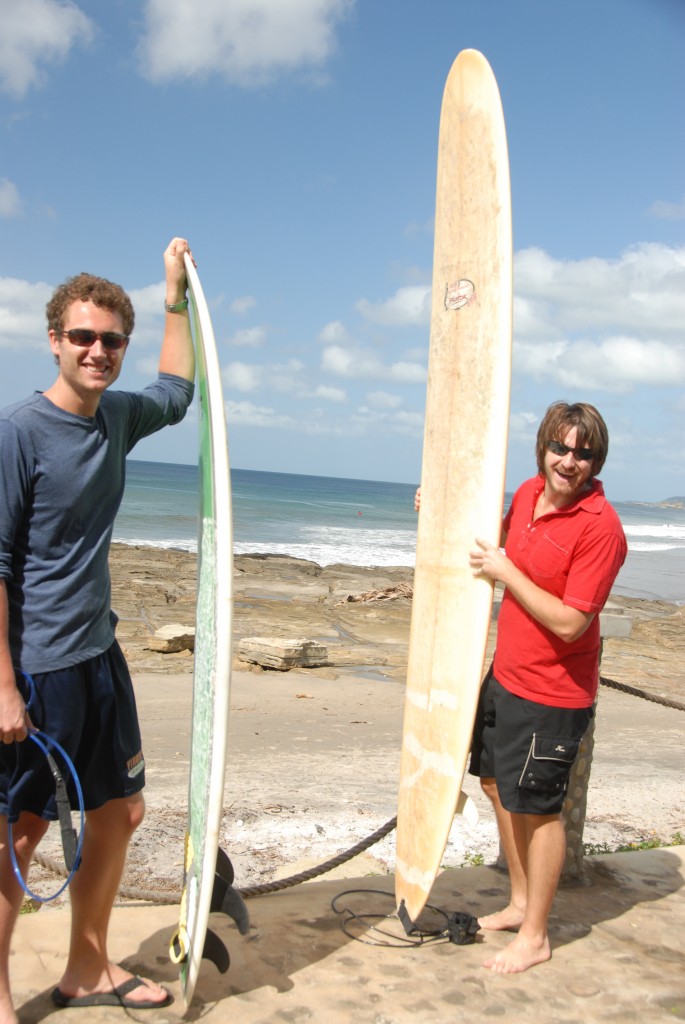 Enjoy total relaxation as you pamper yourself at the Santana Beach Club & Spa
Attractive young neices below.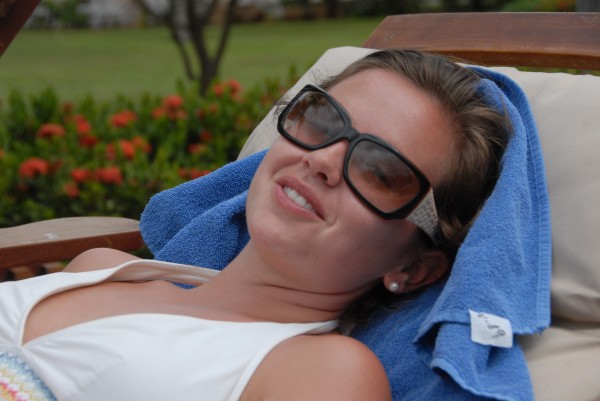 Wow I must say it is nice being young and attractive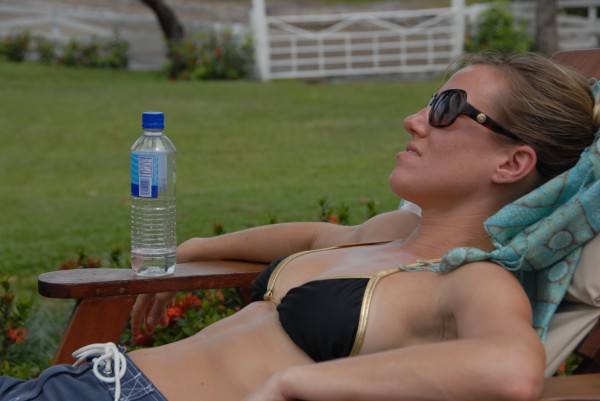 Discussing the surf ideas before heading out.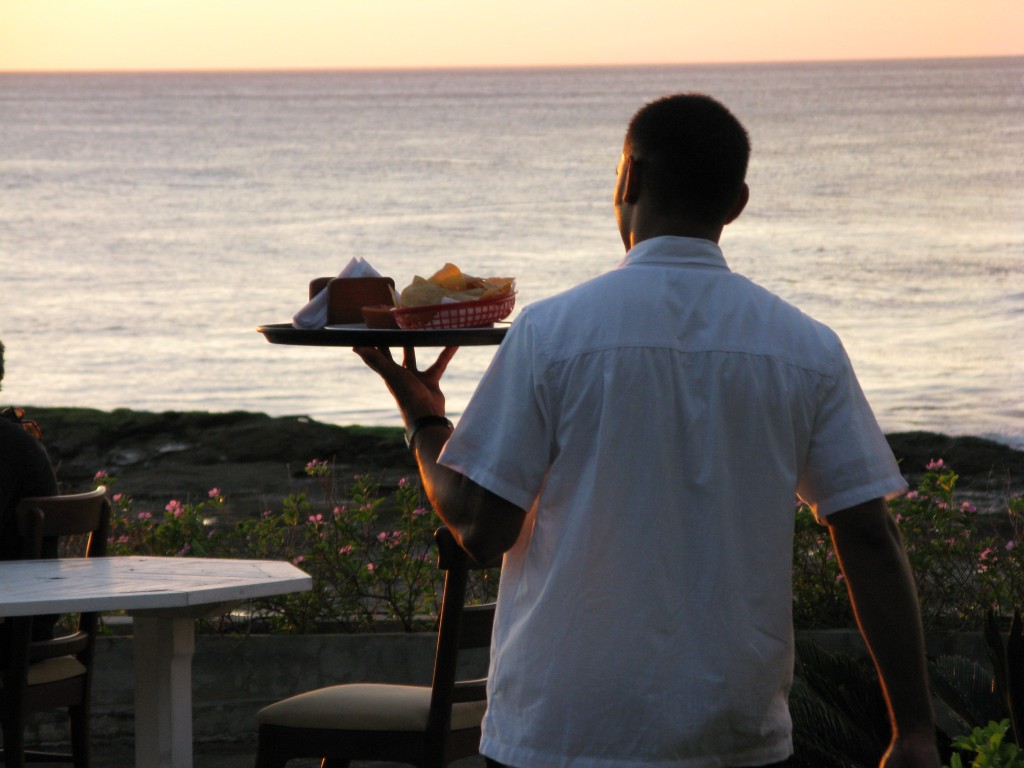 awesome cocktails above and sunset below.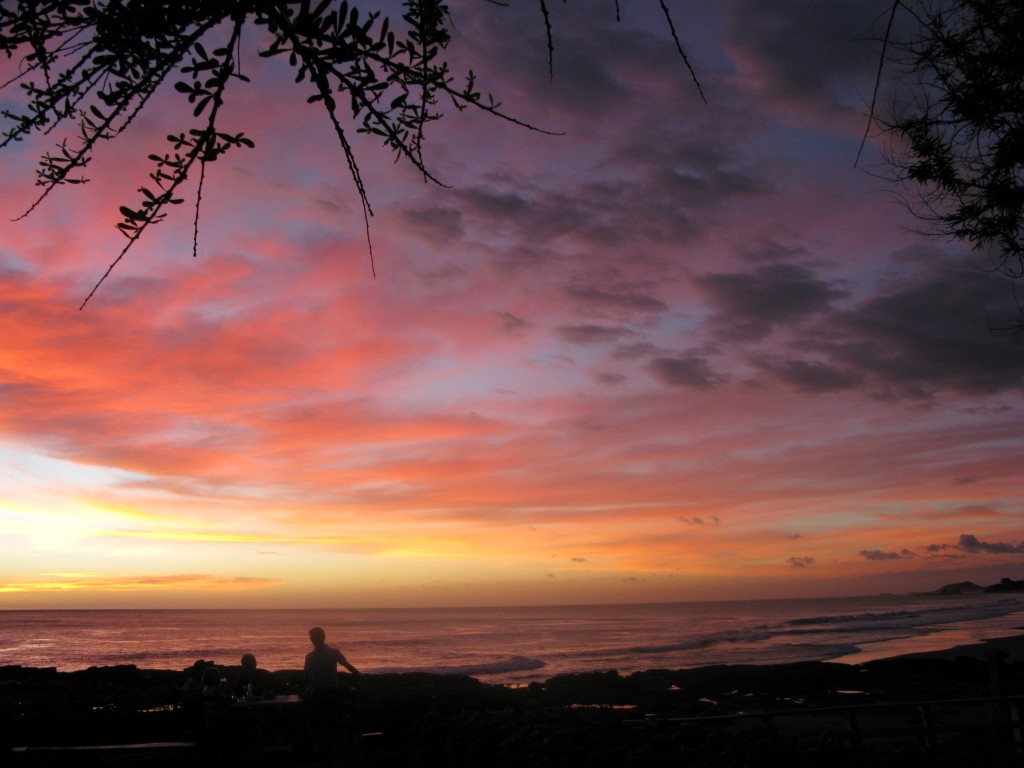 Sun Set in rancho Santana above
Rancho Santana's proposed spa, which is scheduled to open late 2008, will feature massage therapy, skin treatments, sauna and steam, reflexology, aromatherapy and more.
A local person wow how cool below