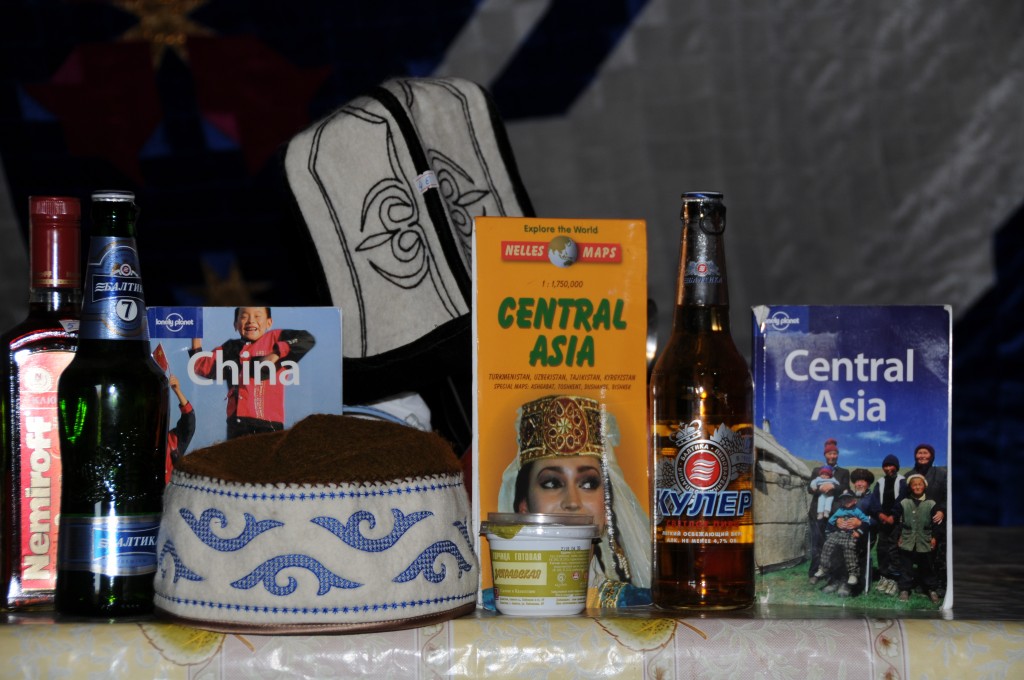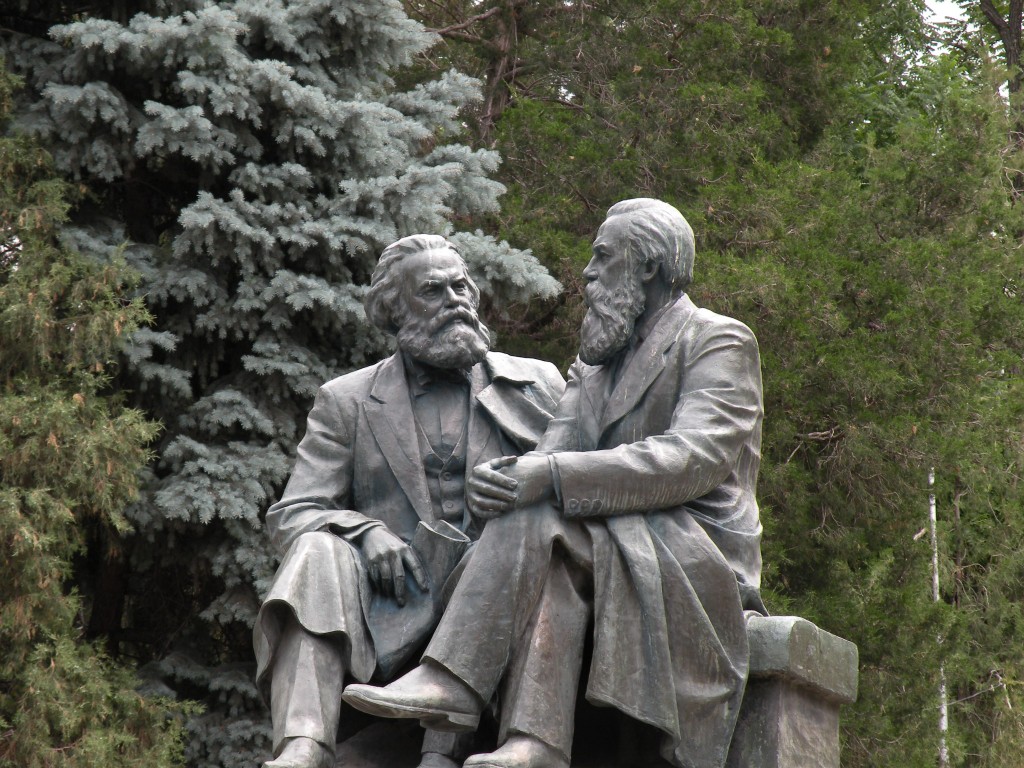 Over land Kazakhstan, Kyrgyzstan, Western China and now Uzbekistan, (Turkmenistan VISA denied) all overland  
We traveled over 22,000 miles by air, 1400 miles by train, 850 miles by 4 wheel SUV and ten miles by horse. We were checked through 19 passport and immigration stations, x rayed and waned 7 times, passed through 5 metal detectors and had three personal interviews.
Passport control found I was traveling with $8,000 in cash, a sat phone with an uplink to a computer, telephoto equipment and a passport holding multiple entries from: Pakistan, Afghanistan, Kyrgyzstan, Kazakhstan, Burma, Cambodia, Laos, Nicaragua, Guatemala, Columbia and they wanted to know why. When they asked where I was going with all the cash and what I needed it for, I could not answered their questions?? Not a good thing, so here is the story.
I wanted to ride my bike from Kazakhstan through Kyrgyzstan and over the Turgot pass into Western China and then into Kashgar. What a great idea but not by yourself. So I decided to go overland starting form Almaty Kazakhstan where I had some Russian contacts.
Almaty is a wonderful town with a population of 1,500,000 It was the capital of Kazakhstan until 1998. Despite losing its status as the capital to Astana, Almaty remains the major commercial, financial and cultural center of Central Asia.
A mountain range borders the city to the east and in the far south on a clear day you can see the beautifully rugged, snow capped mountains. The Kazakh people Russian, German and Kazakh are very kind and welcoming and you will be pleasantly surprised by the hospitality. Much appreciation goes out to the Kazak Russian Family of Irina. We visited many fine places in Almaty.
We visited the Ascension Cathedral also known as Zenkov Cathedral it is a Russian orthodox Cathedral. Completed in 1907, it is the second tallest wooden building in the world. The inner structure of cathedral was made in the artistic workshops of Moscow and Kiev. After an earthquake, restoration work on the cathedral began in 1973 and lasted until 1976. In May 1995 control of the cathedral was returned to the Russian Orthodox Church, and after additional restoration work it was reopened for religious services in 1997. You can often hear the beautiful singing coming from inside
We also visited the Central State Museum provides an introduction to Kazakhstan's history and includes a miniature replica of the country's chief archeological treasure, the Golden Man – a warrior's costume made from 4.000 gold pieces, many finely decorated with animal motifs.
We visited the Museum of National Musical Instruments which is on the edge of Panfilov Park close to the Cathedral, and is located in the building, called the House of Officers. Various national musical instruments, the oldest of which are dated from the XVII century are exhibited here. Besides an informative excursion about the Museum, we got a chance to listen to the tunes of all the instruments exhibited.
We went hiking in an area called Medeo a picturesque valley located 15 km above Almaty. Besides beautiful nature, there are some other attractions to see, one of which is the world's largest speed skating rink know as Medea. There is a ski resort Chimbulak, situated at an altitude of 2.200 m above sea level. It is one of Central Asia's top skiing spots. It is a base for some great hikes. We hiked up to the top to get a great view of the city and a glacier. Hiking was definitely a highlight here.
We had a great time with our hosts before leaving with our friend Arzen. Arzen is of Russian decent and speaks Russian, Kazak and English. We said farewell to Irina's family and headed overland to Bishkek Kyrgyzstan
Kyrgyzstan
Upon arriving at the border check post we were somewhat man handled and were placed on the side of the border post. This was punishment for the Kyrgyz that were killed by the American military at the bases in Manas and in Bishkek. We were hassled and pushed around but I could understand their frustration towards us for what happened. All ended well and we sped off to Bishkek.
Bishkek is the Capital of Kyrgyzstan. Bishkek is a city of wide boulevards and marble-faced public buildings combined with numerous Soviet Style apartment blocks. It is laid out on a grid pattern, with most streets flanked on both sides by massive trees which provide shade in the hot summers.
Originally a caravan rest stop on one of the branches of the Silk Road, we stayed at the Silk Road Lodge. The Silk Road Lodge stands proudly on the Great Silk Road, offering distinctive homely accommodation renowned for its privacy and relaxed formality. It is a small (28 room) hotel, built in 2000, located in the heart of Bishkek near to the Central Park, only a few minutes walk from the White House and many of Bishkek's best restaurants. We stayed a few days and visited the many museums and saw the changing of the guards at the White House. Being that there is nothing in Kyrgyzstan other then Christian Converters or Military or "Contractors" We met them all.
You can always tell a "Contractor" they will not engage you nor answered your questions and will try to deflect the conversation back to you. You meet them in places like: Kyrgyzstan, Pakistan, Columbia and so on. I met a friend that had a friend whose husband worked in the Embassy. Now that man fly's to Afghanistan once per week and he is a contractor, but he can not speak about it!
So from this place in the troughs of a depression we left for Sun Kol Lake to live in Mongolian Yurts – no electricity, running water and so on. To get there we passed through a dramatic sequence of over many serpentine, hairpin bends and a beautiful waterfall surrounded by woods. In the winter, however – and often in Spring and Autumn months too – these roads are closed by snow. .
Son Kul is a mountain lake in the Central Tian Shan range, virtually in the centre of Kyrgyzstan . At an altitude of 3016m it is 29km long and 18km wide and a maximum depth of 13m – it is Kyrgyzstan 's second largest lake. In winter the temperatures can fall as low as -20°C , and there are something like 200 days of snow. It is situated on a treeless, high mountain plateau, and is surrounded by lush mountain meadows . As such it is used by the shepherds for summer pastures for their flocks. The shepherds drive the livestock up into the mountains, establish a camp where they will live for the summer months – setting up their yurts.
Yurts, round felt tents over a wooden frame are the typical nomadic dwelling found throughout Central Asia , that is all we saw in small camps scattered throughout the plain. We lived with one such Sheppard family and ate fresh goat and cups of Kumyz – fermented mare's milk. While there we went horse riding and trekking lasting during most days and read books in the lazy days day.
We were in the wilderness and we felt the presence of God. Even though there are no trees on the plain … there is abundance of herbs and flowering plants many of which are prized for the medicinal qualities, and flowers are plentiful in the spring (especially Edelweiss). There are some 66 different species of waterfowl that make their homes on the shores of the lake or in the surrounding area – about two thirds of all the varieties found throughout Kyrgyzstan . We saw several different species of ducks and geese. Animals that you might be luck enough to see on the plain include deer, foxes, marmots, Marco Polo Sheep, lynx, leopards and wolves we saw none.
There were no fish in the lake until 1959 – when fish were specially introduced into the lake and now, fish from the lake could be found on sale in the markets of Naryn and Kochkor. We did all of these things. The horse back riding was spectacular and the scenery breathtaking. We herded goats and sheep on horseback and ate the goats that were slaughtered for us by our host family. You could feel the presence of God in the Wilderness. We lived here for about one week and I could have stayed longer before setting out for Naryn and then the Tourgut pass
Naryn was coll little town and we stayed in yurts with Russians. It rained and was beautiful.
For a large fee we as tourists were able to acquire a interior Ministry pass to go over the Torugart Pass(elevation 12,310 ft)) is mountainous, it is bordered by China, Tajistan/ It is full of flowers and leads to Kashgar the old Silk road Town.
On the Chinese side they were not used to seeing us Americans and we were searched over and over again, like 7 times. Kashgar is sited west of the Taramaka desert.
We went to the Sunday Animal Market in Kashgar. There are few other markets in the world that have been in continuous operation as long as Kashgar's. And there are few in the world that can match Kashgar's colors, smells, hustle and bustle. we jumped into a taxi and sped away. We walked into the busy market, where traders were buying and selling this week's stock of cows, sheep, goats and horses.
The bargaining was frenetic. Young boys were shearing the sheep, experienced traders examined the animals' teeth and others who were finished with their business were enjoying a social morning over cups of tea.
As we made our way to the exit of the market, a group of old men called us over to where they were sitting. Their sun weathered, wrinkled faces smiled: teeth missing, wide joyous smiles.
The streets of the old town are lined with mud-brick houses in which pots are made and sold, along with every other kind of wares, spices and textiles. This famed spot on the Silk Road was a vital hub for traders from the East and West and a hot spot in the struggle for empire in Central Asia known as "The Great Game." In fact, very little in western China seems "Chinese" at all. Until several decades ago the Uighur minority, a group more closely associated with Central Asia than the Far East, outnumbered the Han Chinese in Urumchi, the capital of the Xingjian province.
Most here speak Uighur, a Turkic language that resembles Uzbek more than Chinese. This ethnic diversity is reflected by the population, made up by not only Chinese and Uighurs, but also Kazakhs, Kyrygz, Tajiks and Uzbeks. It is China's flavorful melting pot.
Here you'll find entire animals, hung on large steel hooks, cleaned and ready to be purchased. Young boys run up and down the aisles with baked dough, selling their product to both locals and tourists alike. You'll find entire aisles dedicated to scarves and textiles (and even knock-off pashminas), Central Asian hats and even bike tires.
You can visit to Karakul, which is a beautiful lake at the foot of Muztagh Ata (a peak that rises to 7500 feet) and a four hour drive from Kashgar. I will speAk about this in my Muztagata Climb.
The Karakoram Highway
(KKH) is the highest paved international road in the world. It connects China and Pakistan across the mountain range, through the Kunjerabad Pass, at an altitude of 15,397 ft. Due to its high elevation and the difficult conditions in which it was constructed, it is also referred to as the "Ninth Wonder of the World. I speak of this in my Pakistan trip.