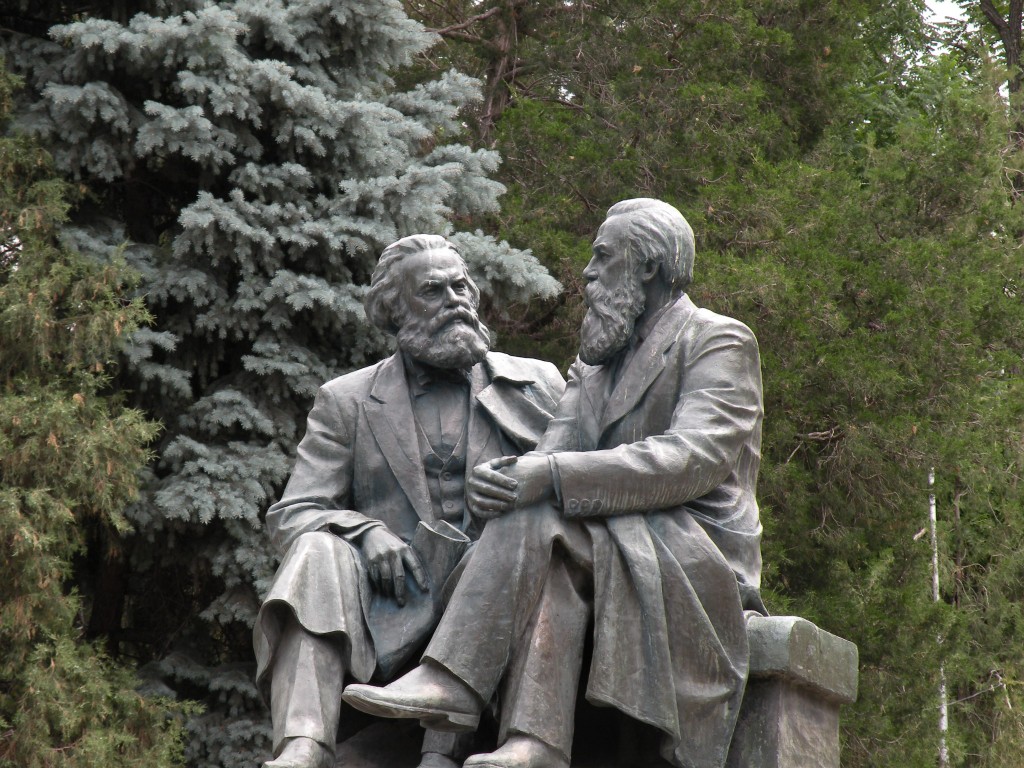 Very Russian.  There you have it Lenin and Marx.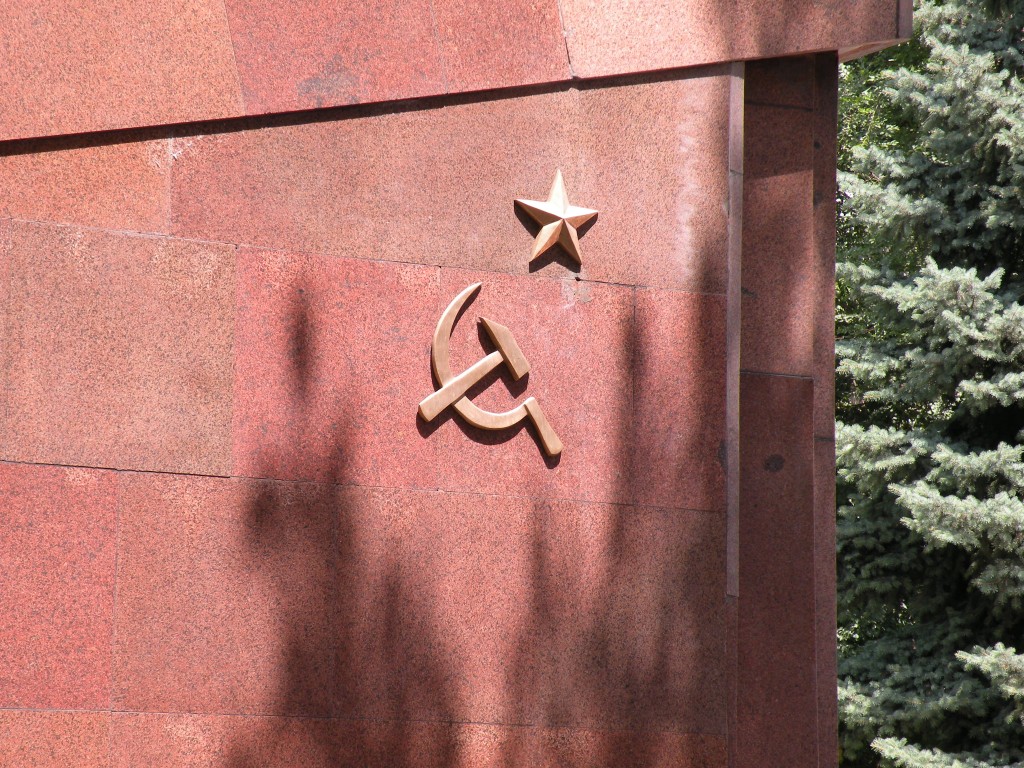 Hammer and Cycle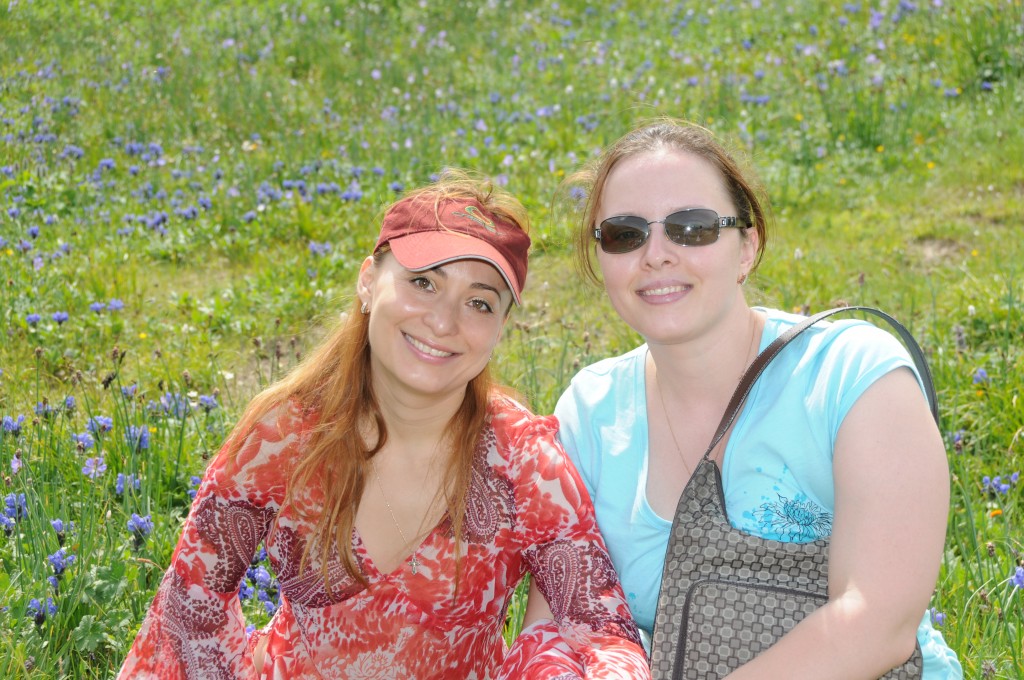 My friends that took good care of me!! They are the best.
Over land Kazakhstan, Kyrgyzstan and Western China
We traveled over 22,000 miles by air, 1400 miles by train, 850 miles by 4 wheel SUV and ten miles by horse. We were checked through 19 passport and immigration stations, x rayed and waned 7 times, passed through 5 metal detectors and had three personal interviews.
Passport control found I was traveling with $8,000 in cash, a sat phone with an up link to a computer, telephoto equipment and a passport holding multiple entries from: Pakistan, Afghanistan, Kyrgyzstan, Kazakhstan, Burma, Cambodia, Laos, Nicaragua, Guatemala, Columbia and they wanted to know why. When they asked where I was going with all the cash and what I needed it for, I could not answered their questions?? Not a good thing, so here is the story.
I wanted to ride my bike from Kazakhstan through Kyrgyzstan and over the Turgot pass into Western China and then into Kashgar. What a great idea but not by yourself. So I decided to go overland starting form Almaty Kazakhstan where I had some Russian contacts.
Almaty is a wonderful town with a population of 1,500,000 It was the capital of Kazakhstan until 1998. Despite losing its status as the capital to Astana, Almaty remains the major commercial, financial and cultural center of Central Asia.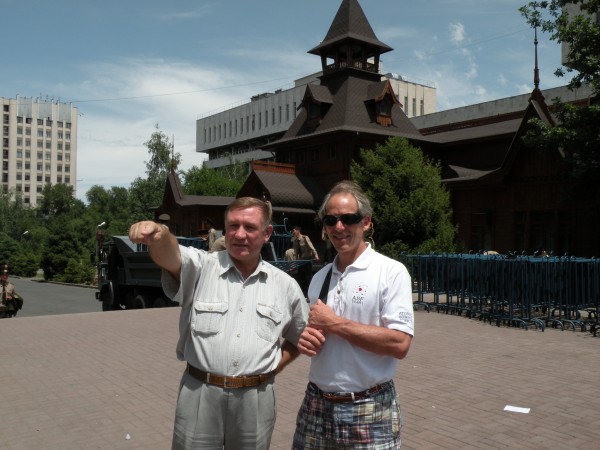 My Russian military officer he could open doors now that is what I am talking about.
A mountain range borders the city to the east and in the far south on a clear day you can see the beautifully rugged, snow capped mountains. The Kazakh people Russian, German and Kazakh are very kind and welcoming and you will be pleasantly surprised by the hospitality. Much appreciation goes out to the Kazakh Russian Family of Irina. We visited many fine places in Almaty.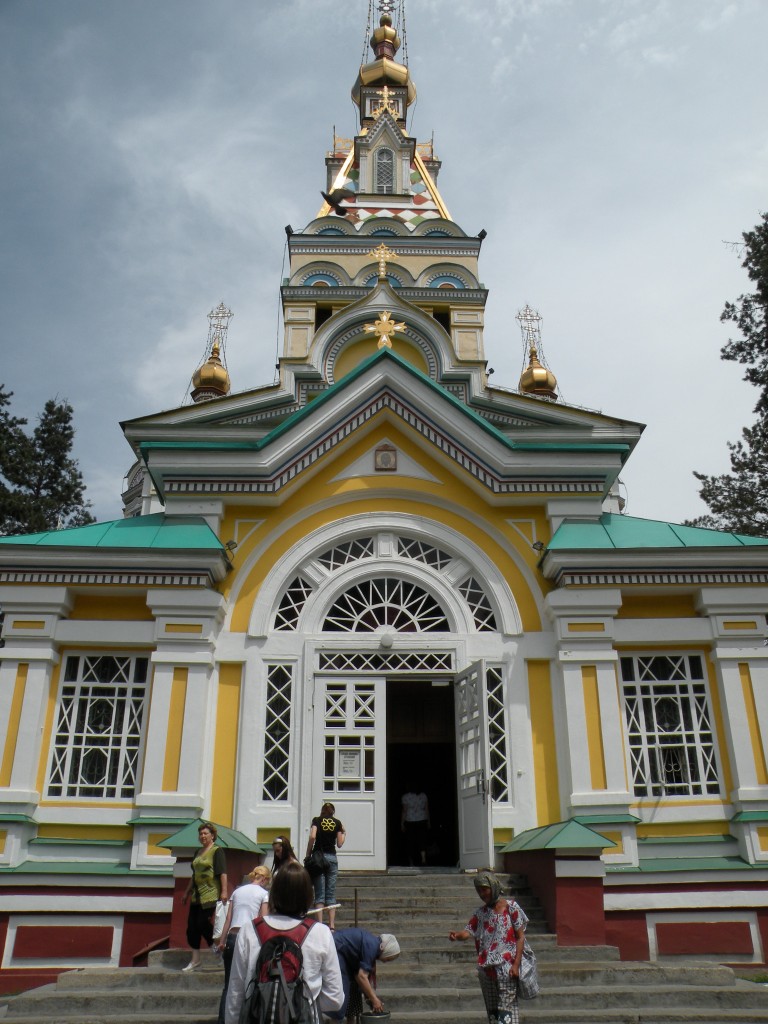 We visited the Ascension Cathedral also known as Zenkov Cathedral it is a Russian orthodox Cathedral. Completed in 1907, it is the second tallest wooden building in the world. The inner structure of cathedral was made in the artistic workshops of Moscow and Kiev. After an earthquake, restoration work on the cathedral began in 1973 and lasted until 1976. In May 1995 control of the cathedral was returned to the Russian Orthodox Church, and after additional restoration work it was reopened for religious services in 1997. You can often hear the beautiful singing coming from inside

We also visited the Central State Museum provides an introduction to Kazakhstan's history and includes a miniature replica of the country's chief archeological treasure, the Golden Man – a warrior's costume made from 4.000 gold pieces, many finely decorated with animal motifs.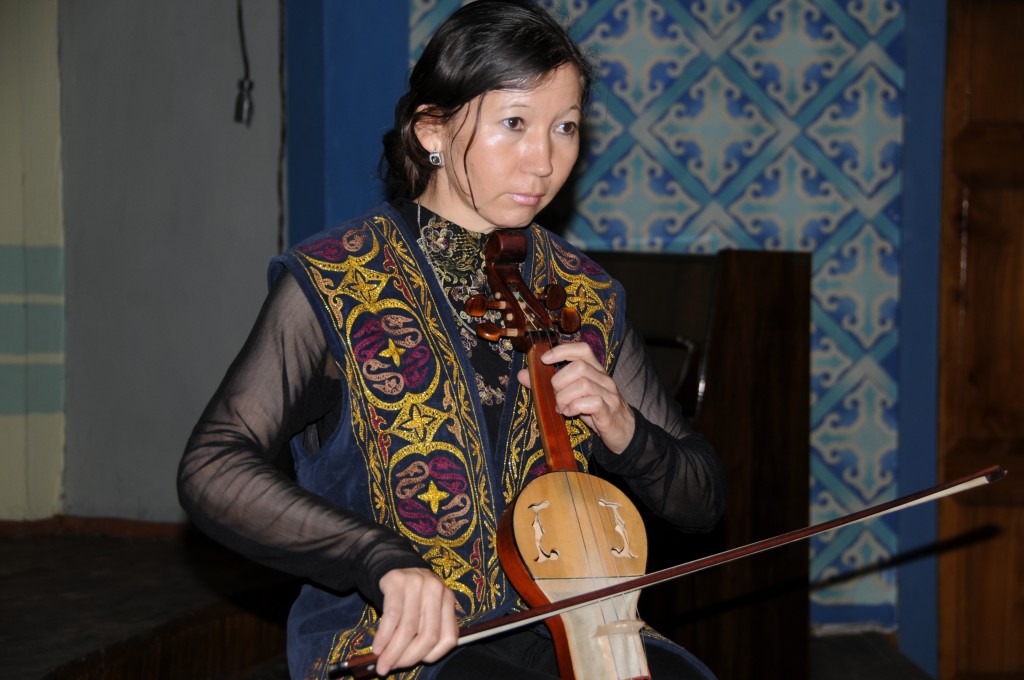 We had an afternoon listening to great music and then we visited the Museum of National Musical Instruments which is on the edge of Panfilov Park close to the Cathedral, and is located in the building, called the House of Officers.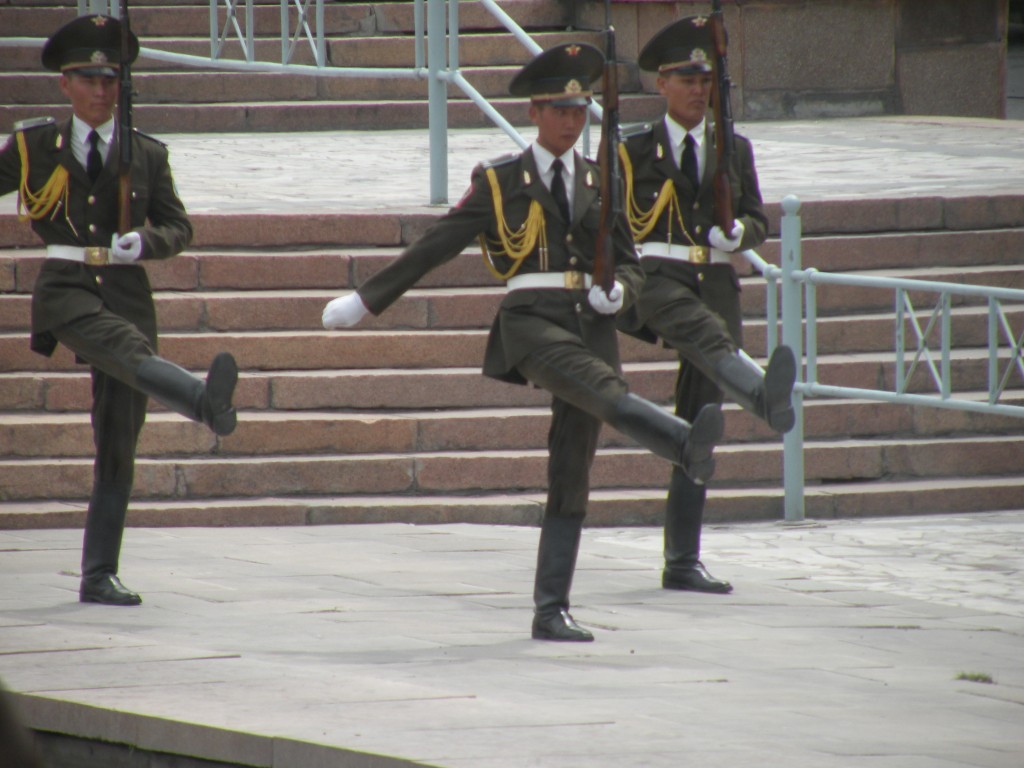 More Russian influence.  My hosts were Russian but they were also Kazahks.  At the museusm of instruments, Various national musical instruments, the oldest of which are dated from the XVII century are exhibited here. Besides an informative excursion about the Museum, we got a chance to listen to the tunes of all the instruments exhibited.
We went hiking in an area called Medeo a picturesque valley located 15 km above Almaty. Besides beautiful nature, there are some other attractions to see, one of which is the world's largest speed skating rink know as Medea.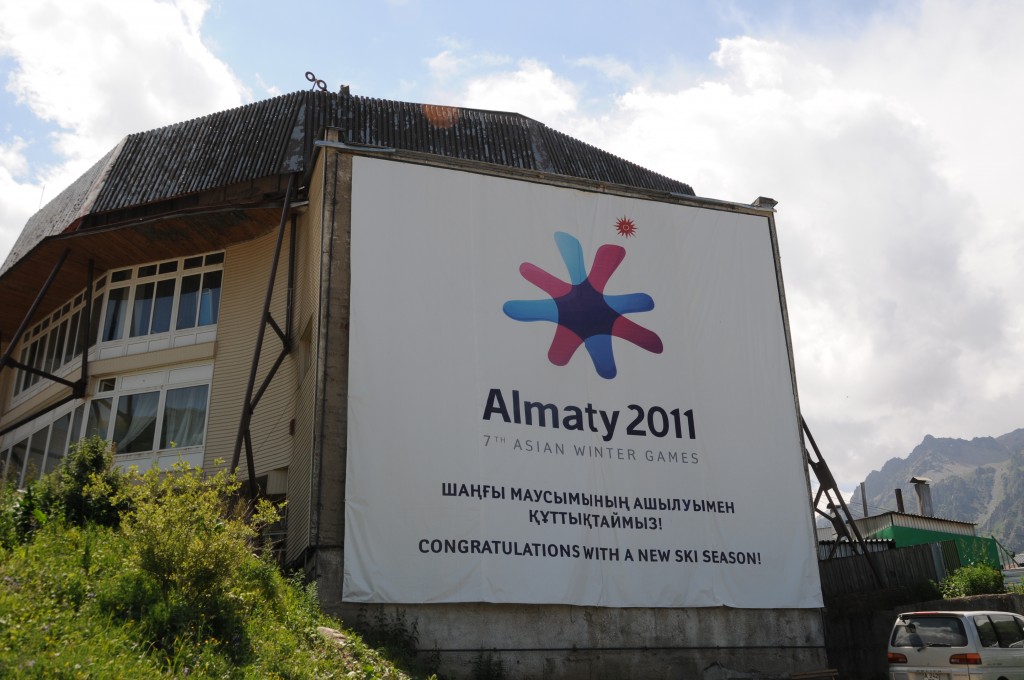 There is a ski resort Chimbulak, situated at an altitude of 2.200 m above sea level. It is one of Central Asia's top skiing spots. It is a base for some great hikes. We hiked up to the top to get a great view of the city and a glacier. Hiking was definitely a highlight here. We had a great dinner up here.
We had a great time with our hosts before leaving with our friend Arzen. Arzen is of Russian decent and speaks Russian, Kazak and English. We said farewell to Irina's family and headed overland to Bishkek Kyrgyzstan
Love Almaty the best city and thanks to Irina and her girl friends, sister and father.
Driving Overland Kyrgy and Kazak.  The video is of Kyrgy