This trip was provided by Mountain Travel SOBEK (MTS) and they an incredible job in every category- guides, hotels, archeological sites just everything!!! The heartland of the SILK ROAD is Uzbekistan with its many great towns. See SILK Road heading for more details and this is a general overview of all of Uzbekistan. See each town on the left from more details.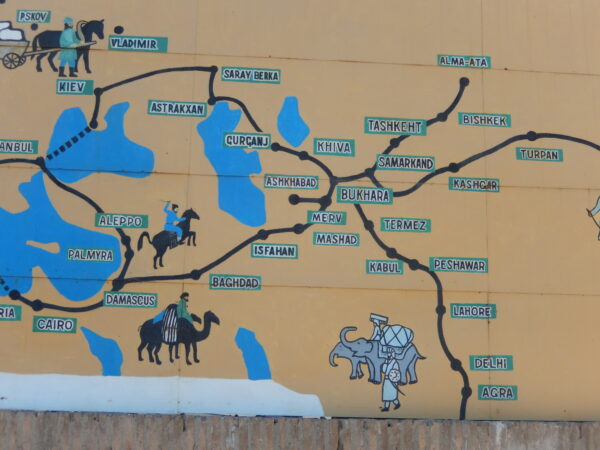 Uzbekistan is located directly on the Great Silk Road in which goods, services, armies, cultures and religions all passed through it and its great towns. Many neighboring countries (including Kazakhstan, Kyrgyz Republic, Tajikistan and Turkmenistan) promote their countries based on their location along the Great Silk Road and I have traveled there as well and they are part of this blog. A large number of tourists have been visiting Uzbekistan because of their religious-based interest including me. My adventure in uzbekistan included six (6) major SILK road Towns:  Tashkent, Samarkand, Bukhara, Khiva, Nukus, and Termez.  I happened to vists some of the greatest relegious sites: Mosques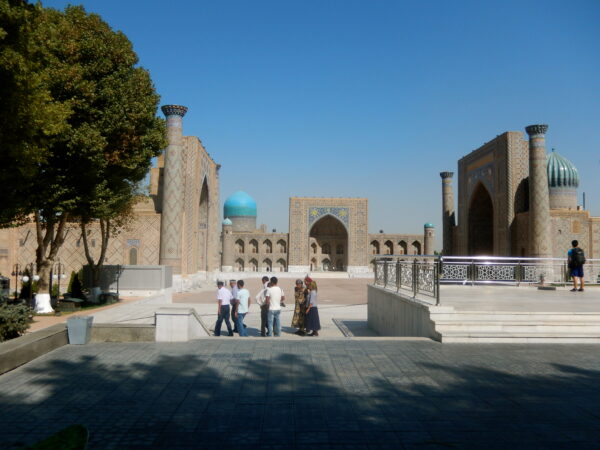 Madrases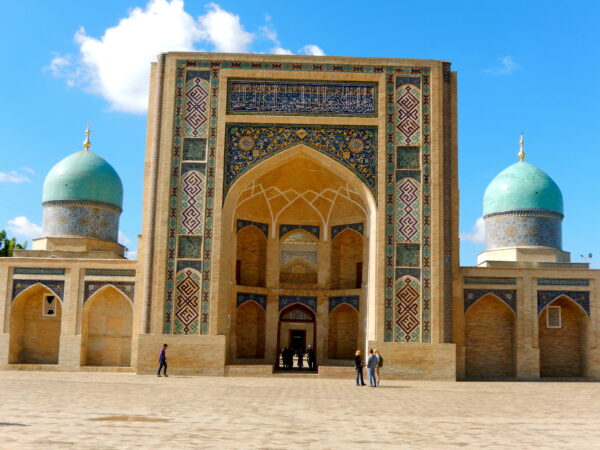 Minaretts that reached to the sky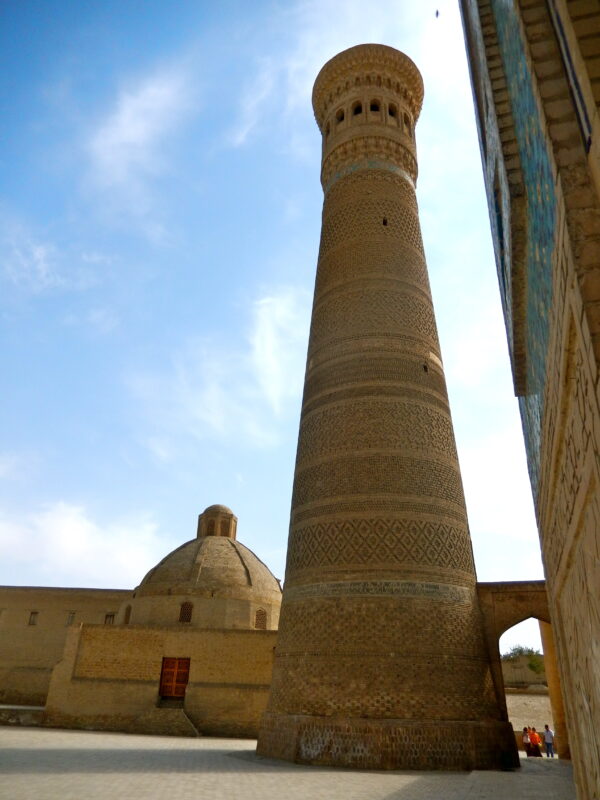 I prayed with a Rabbi in a Synagogues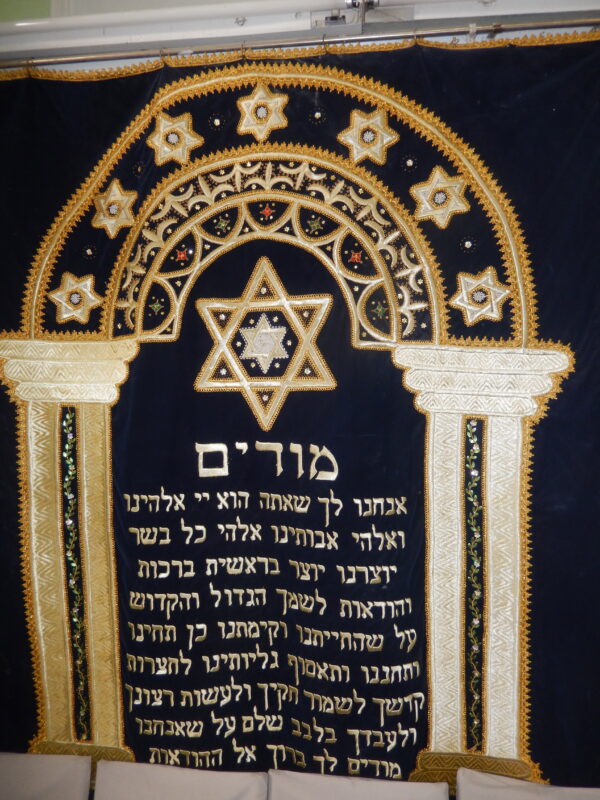 and prayed in a couple of churches both Orthodox and Catholic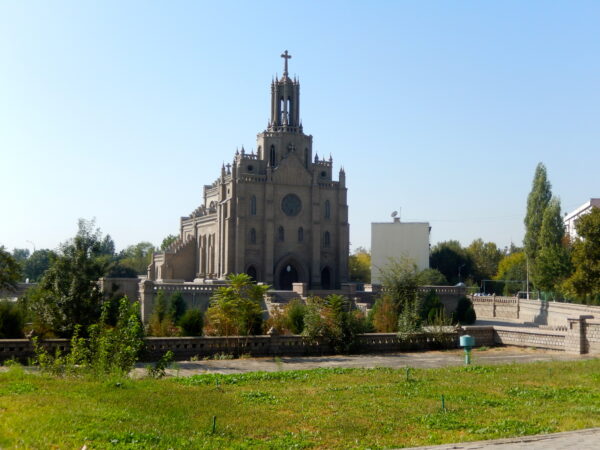 I alos visited some Buddhist and Zoroastrian archeological sites below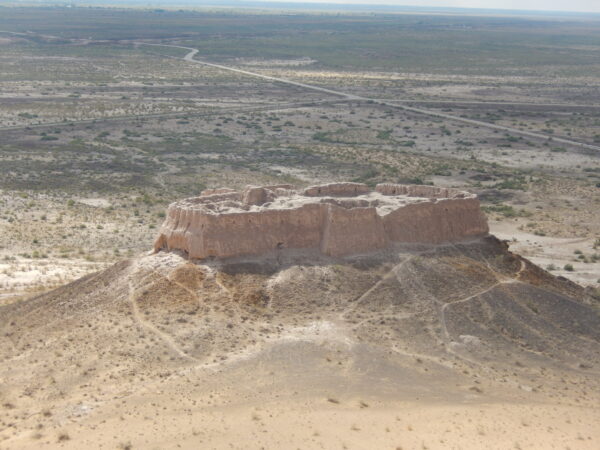 We visited many religious site including, (one of the burial sites for Adam), Zoroastrian and Buddhist archeological ruins, Jewish Temples, Orthodox and Catholic cathedrals and churches and Islamic Mosques and Madrassas of both Shia, Sunni and Sufism. Along the way we stayed in incredible hotels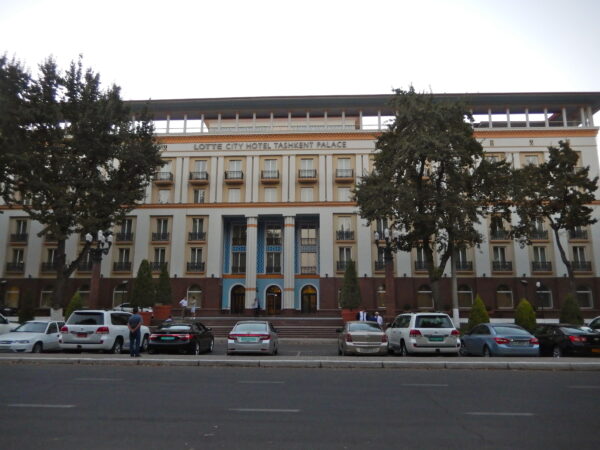 dined on scrumptious food that served on china with silver service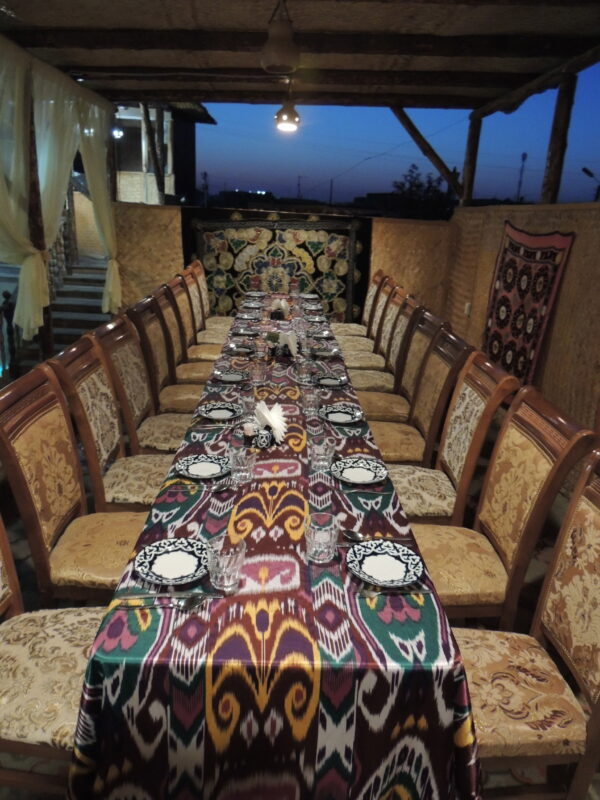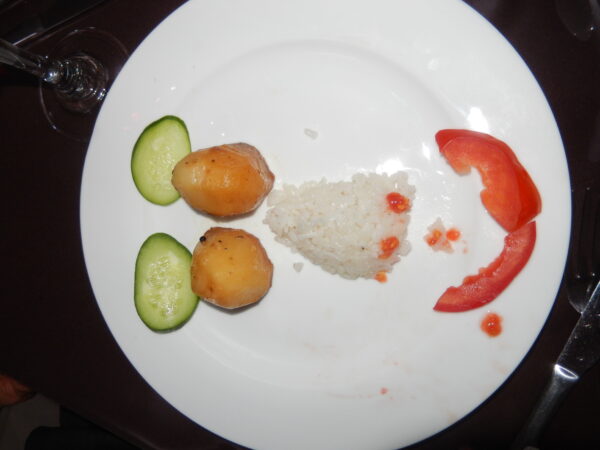 Saw incredible art works: tile, woodwork, weaving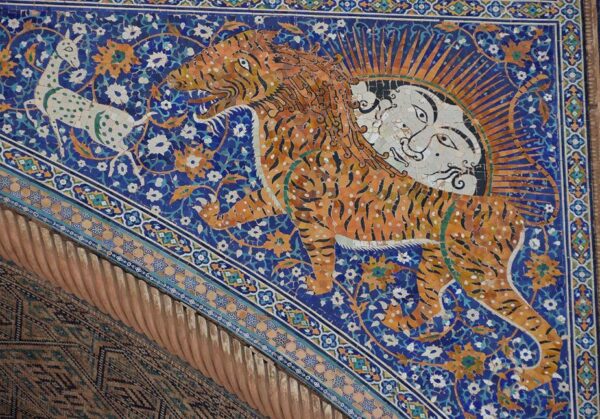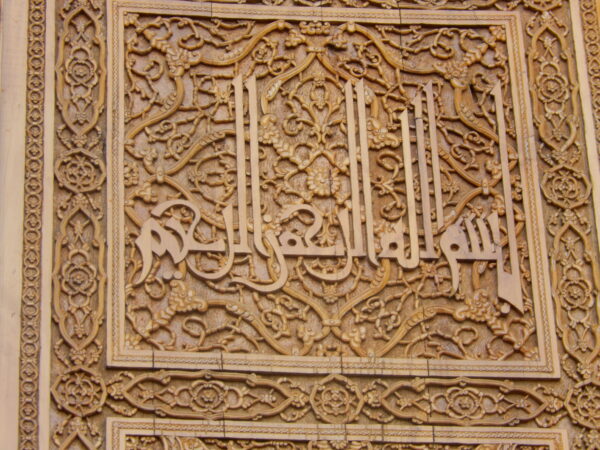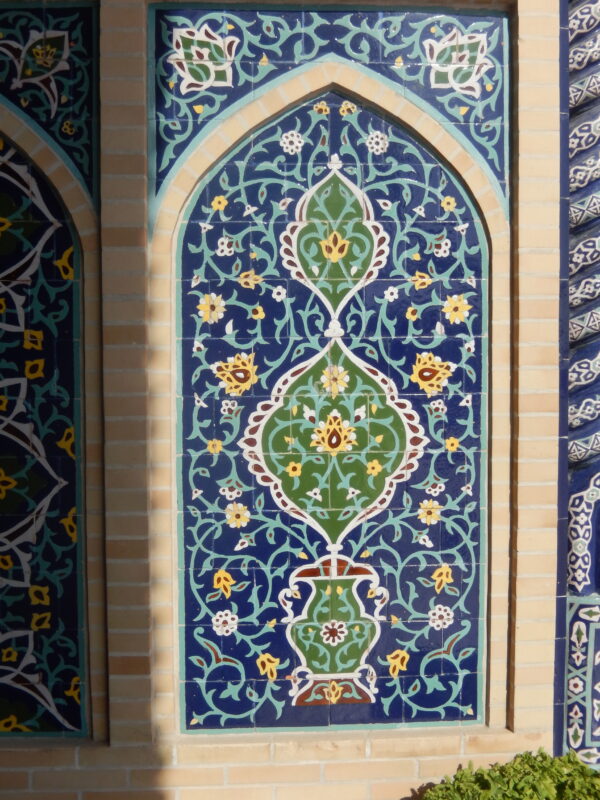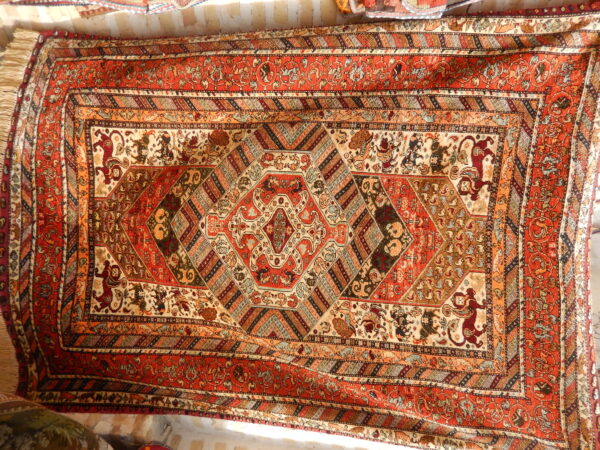 Went to dance and opera performances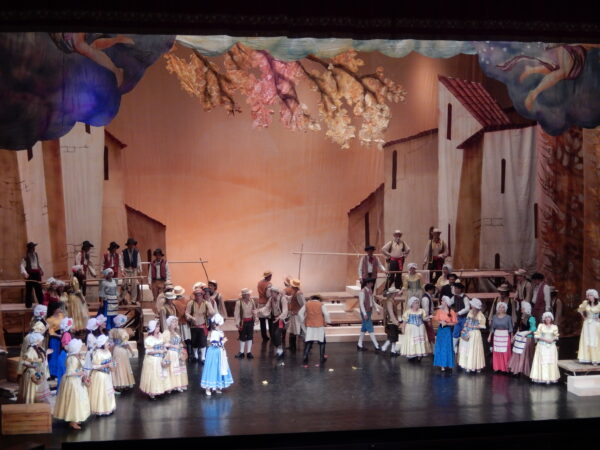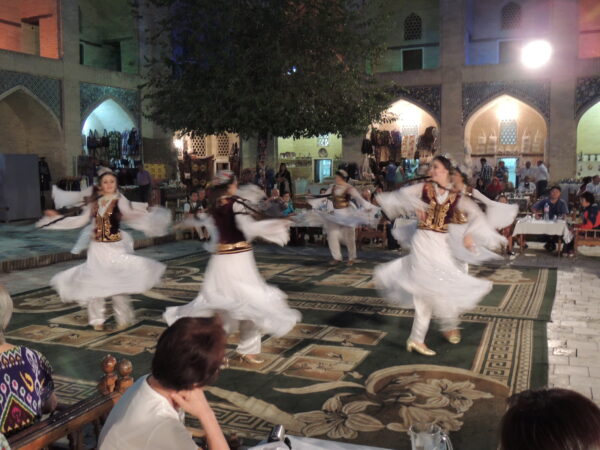 We started in Tashkent staying in the Lotte Hotel a faboulous hotel with fine dinning and accommodations and each hotel was great in each town we visited as well.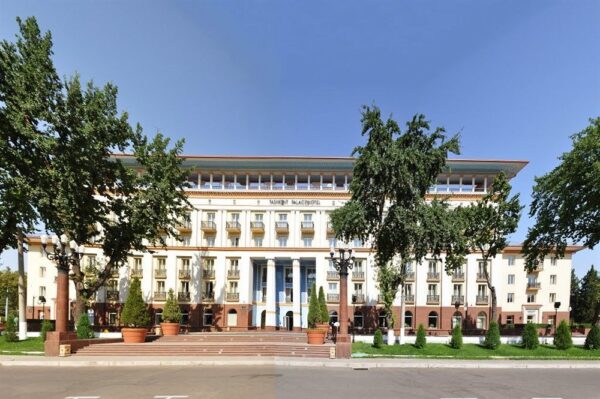 The food and dining was incredible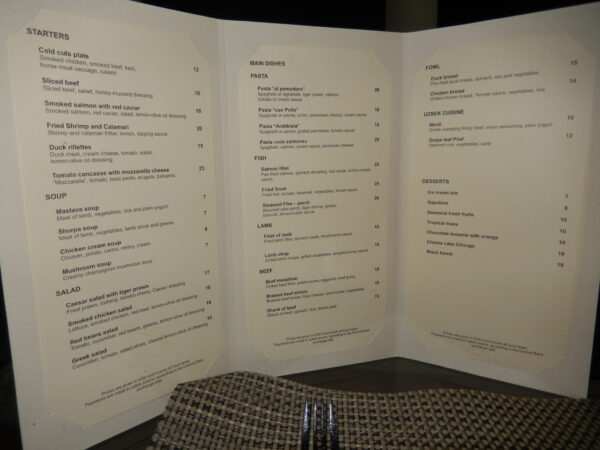 PLease see each section for specific details and story on each town