Bukhara is a major town on the Silk Road and has long served as a center of trade, scholarship, culture, and religion. The history of Bukhara stretches back millennia. It is now the capital of Bukhara Region of Uzbekistan. Bukhara became a major intellectual center of the Islamic world, second only to Baghdad. The historic center of Bukhara, which contains numerous mosques and madrassas, has been listed by UNESCO as one of the World Heritage Sites. Bukhara is considered the best preserved example of a medieval city in Central Asia, with its overall design and many monuments having changed little in centuries. With over 100 officially preserved buildings, it rewards extensive exploration. Highlights include the Ark Citadel below,
In the heart of the city and residence of Bukhara's Emirs and the Kalyan mosque we visited the minaret from which prisoners were thrown to their deaths.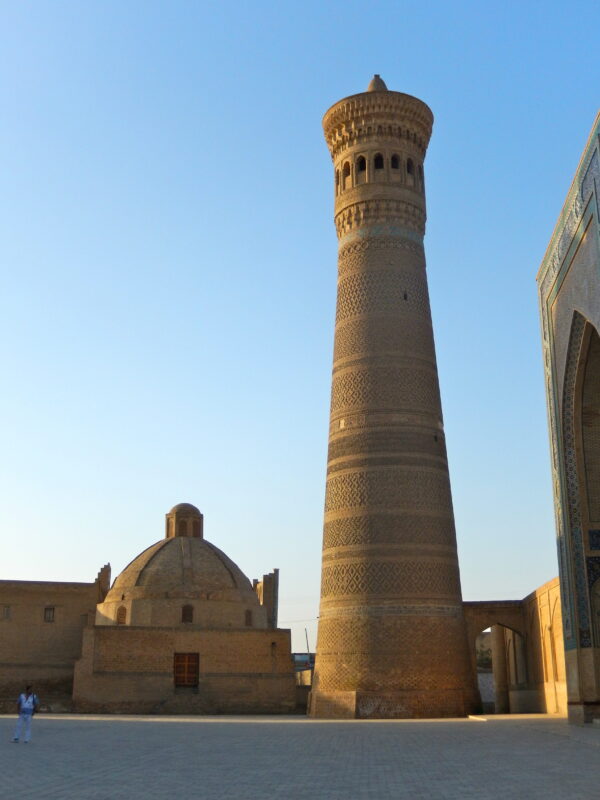 We visited the Char Minor mosque below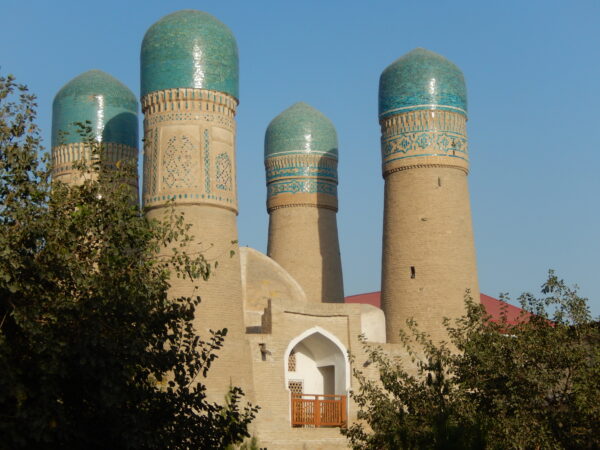 The Ismael Samani mausoleum dates to the 9th century and is the resting place of the founder of the Samanid Persian dynasty.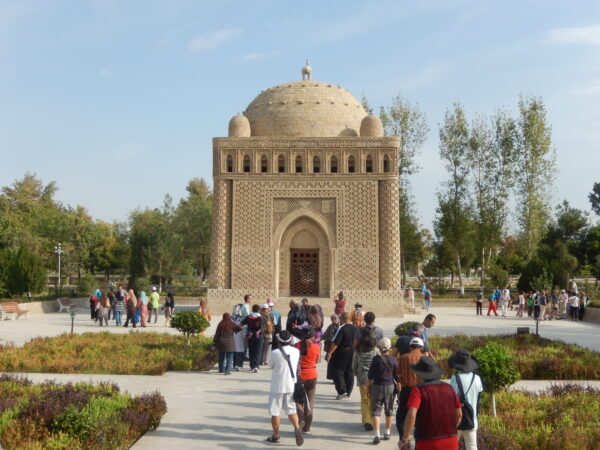 The Lyabi Hauz Square is a pool of water surrounded by mulberry trees and madrassas and the perfect place to visit a traditional teahouse.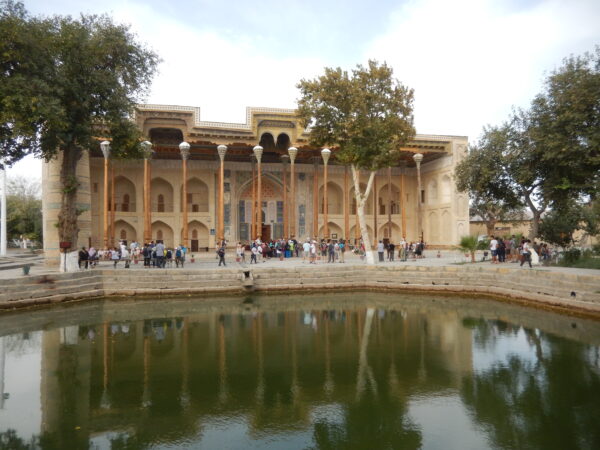 Aside from the many historic monuments (below),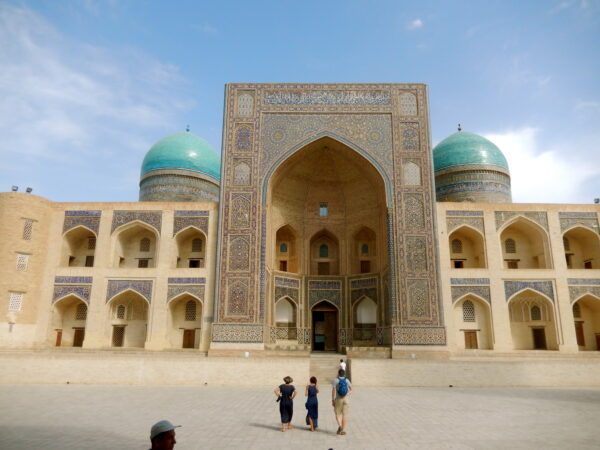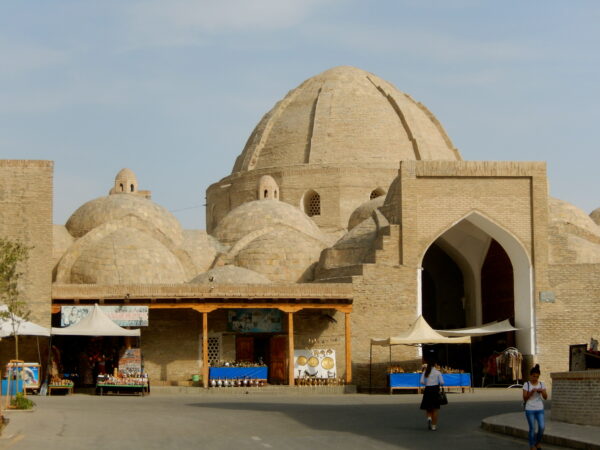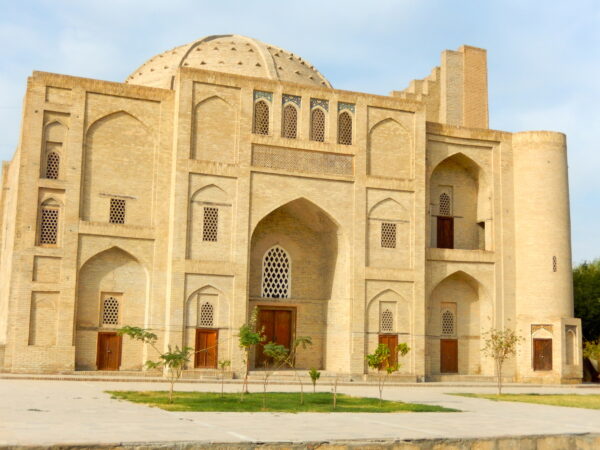 I also went and prayed in one of the oldest Synagogues in Central Asia with the Rabbi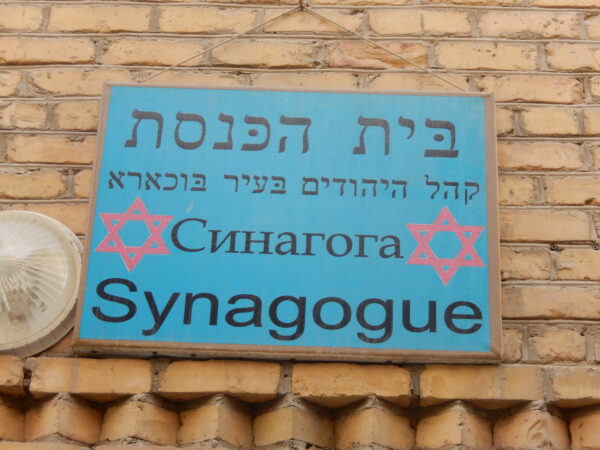 Bukhara's charm lies in exploring the narrow and twisting alleyways and seeking out art work, jewelry, cloths and other goods in the bazaars.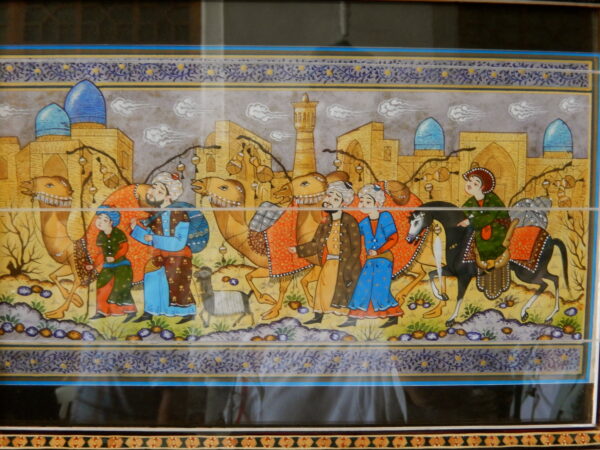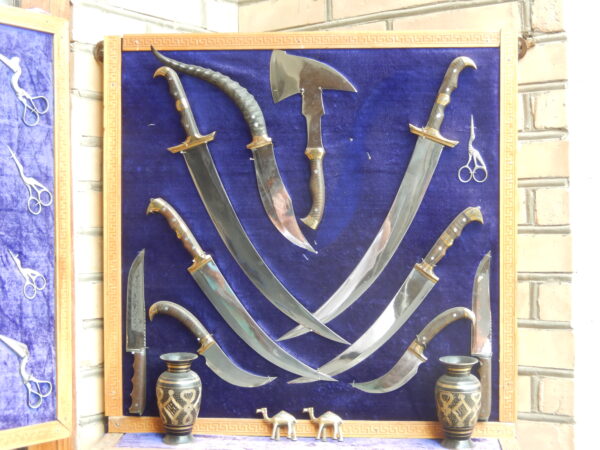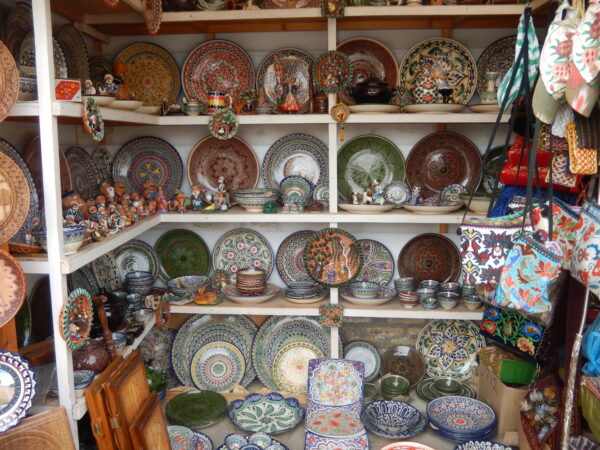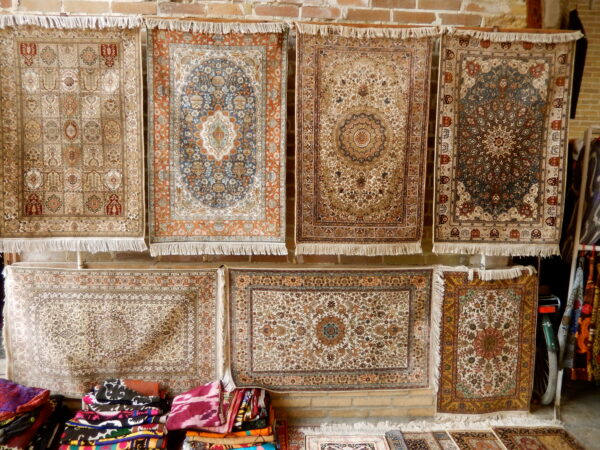 Other photos below= look at the art work inside these beautiful monuments