Khiva is one of three most important tourism centers of Uzbekistan with historical cultural and ethnographic potential. I arrived here traveling through the desert from Nukus and along the way I visited Buddhist archeological sites and a mongolian tent camp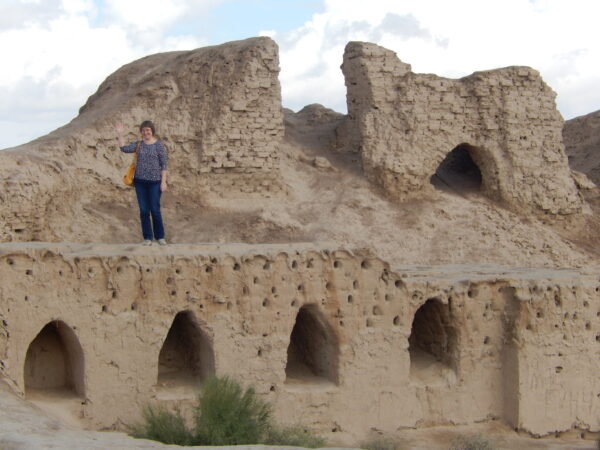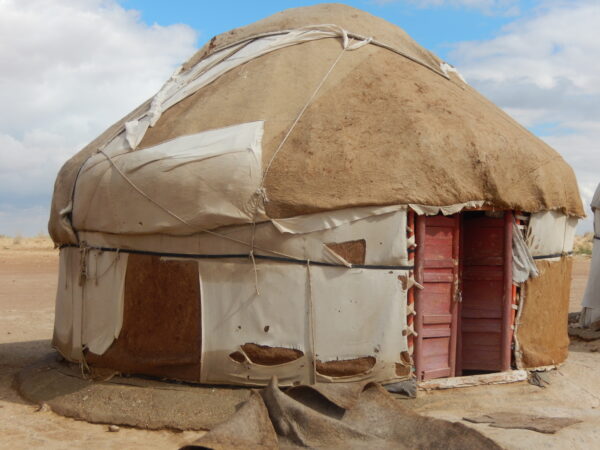 While in Khiva we stayed in the Asia Khiva Hotel and it was great.  The ancient city of Khiva in north-western Uzbekistan is one of the most atmospheric and evocative of the Silk Road cities. Strategically located on the Silk Road, Khiva has been fought over for centuries by Arabs, Mongols, Persians and Russians. The inner town of Itchan Kala is enclosed by unbroken 10 metre high walls with 40 bastions.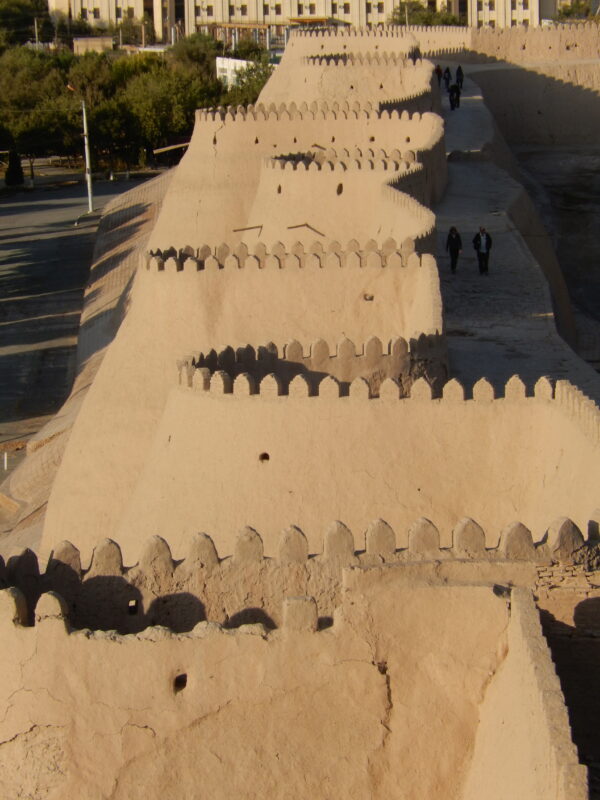 and one enters through a gate that in old days was armed with guards and this day I took a nap no the run way at the top!!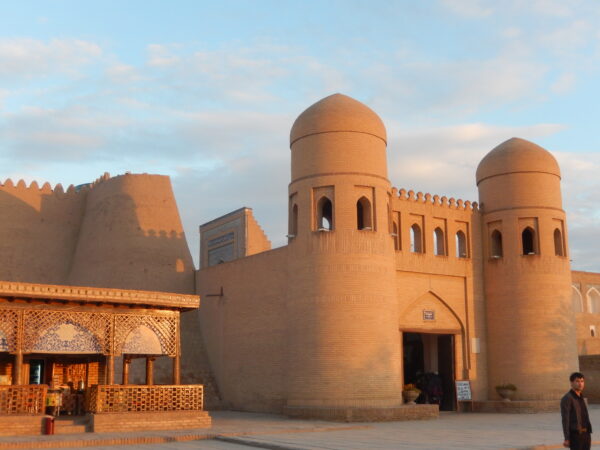 The town is beautifully preserved and perfect for exploration amidst the madrassas and minarets. The notable buildings include the Kunya Ark fortress, Pakhlavan Makhmud complex, Toza Bog Palace, Muhammed Amin Khan Madrassah and Djuma Mosque, whose minaret offers great views of the city below – you can see a person in it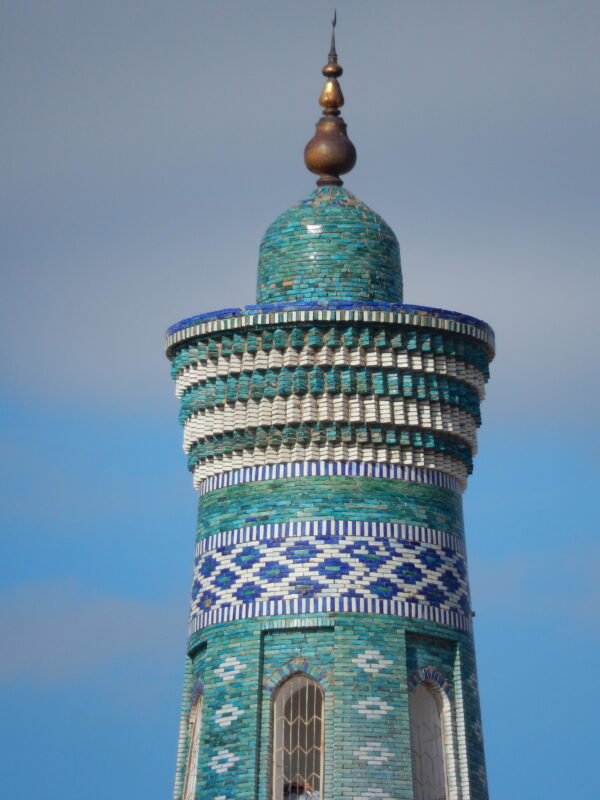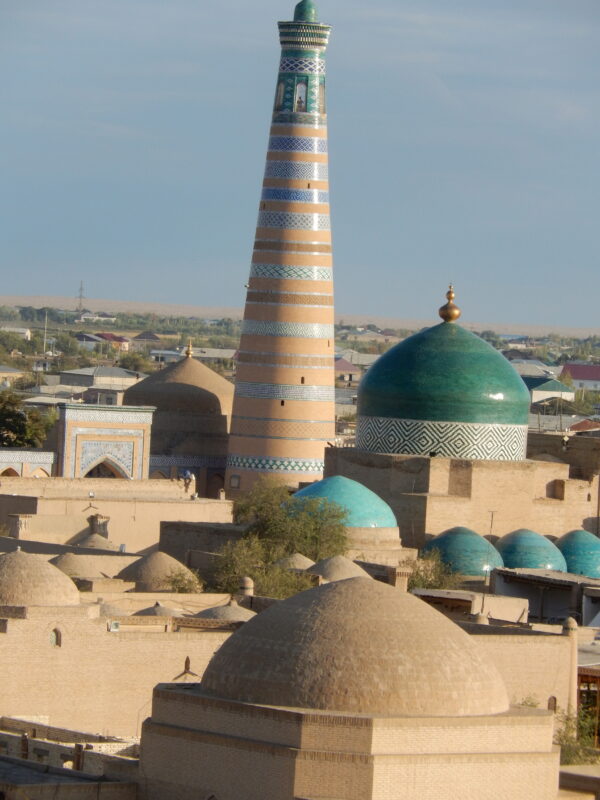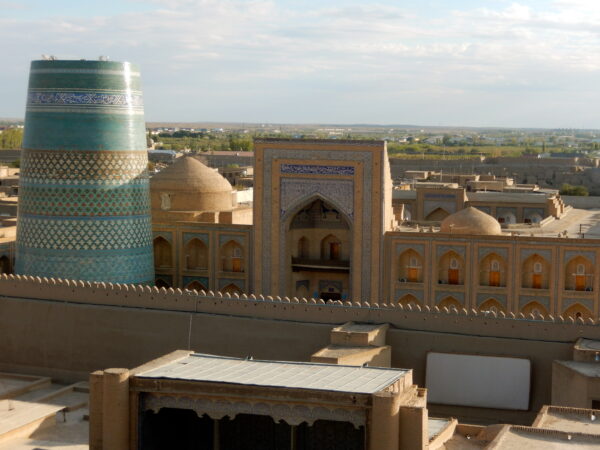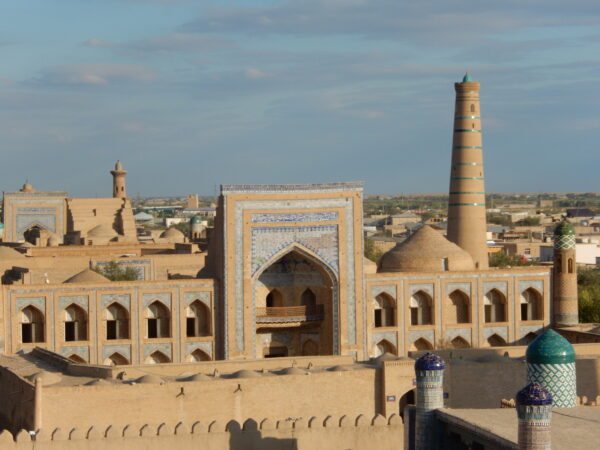 Other photos below