I love Switzerland and I am considering moving there.  I love their culture, hard work ethic, and adherence to the laws with no crime – I love Switzerland.  Some great towns o visit for hiking, biking skiing are ( the photos are from post cards from my visit back in 1980:  Fairly cool: Jungfrau below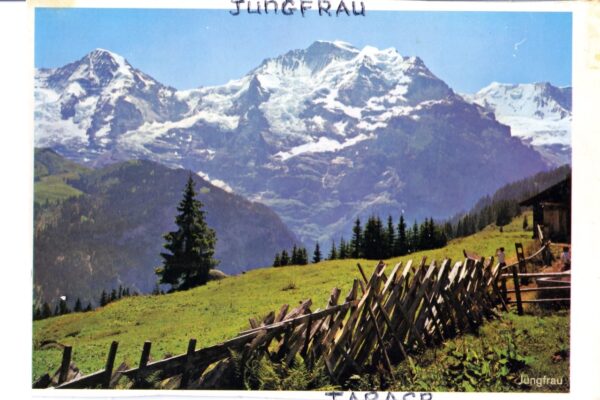 Zurich is amazing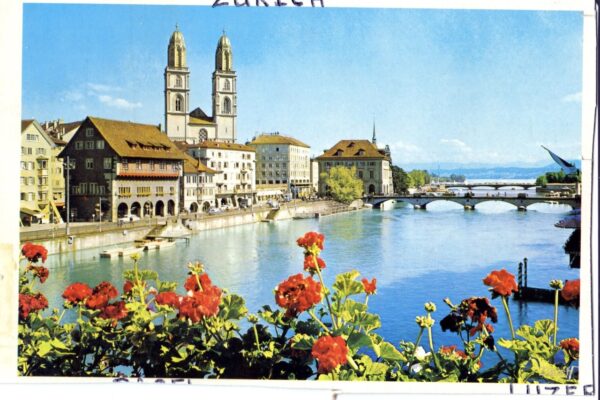 Geneva is on the Great Lake and we ended up here after the Haute Route hike
Chillon is an old castle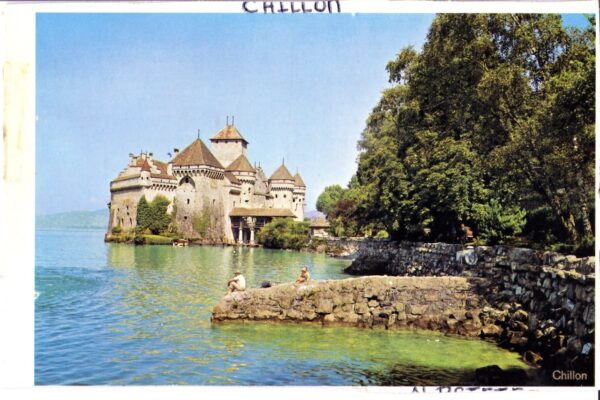 Luzern is another great town and others are: Lugano- I took a train from there into Italy and for small towns along the Italian border with their own languages are: St. Moritz, Traasp and Bad Schoul photos at end and various post to left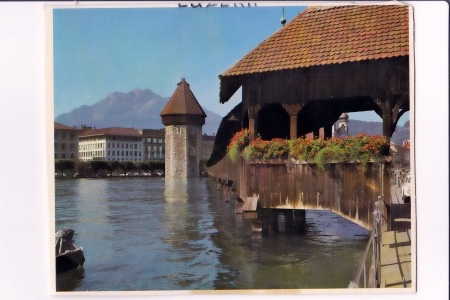 Zermatt below.  This is Zermatt below with the Matterhorn in the back ground big ski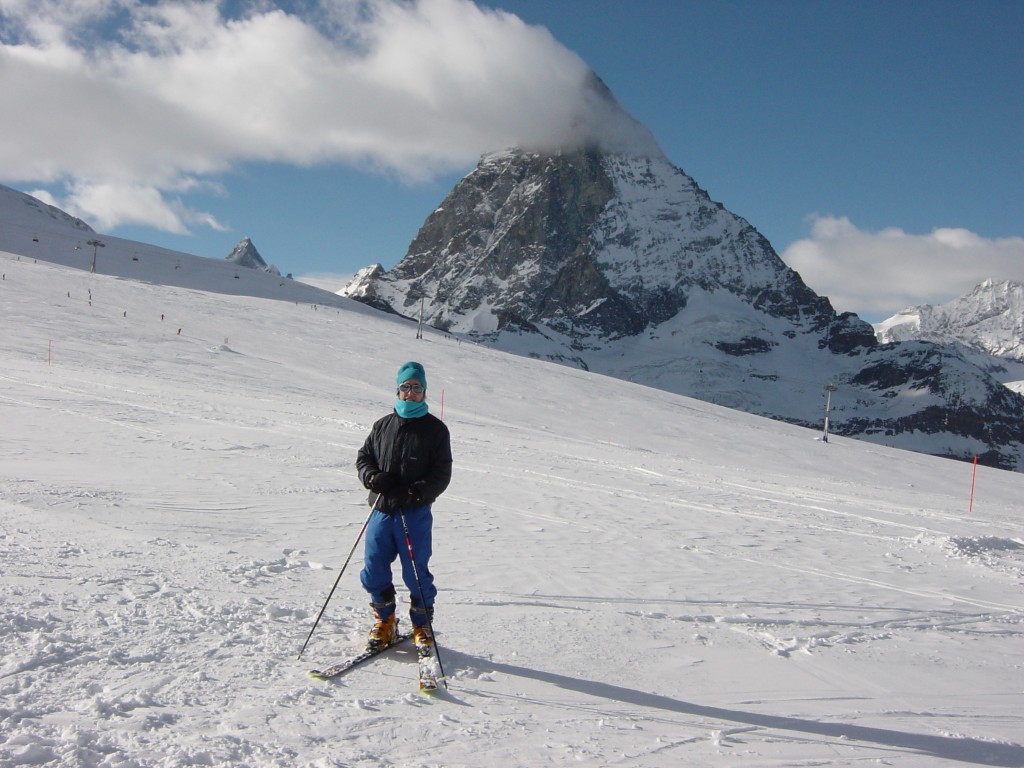 This is taken after coming over the top from Italy and coming down the glacier.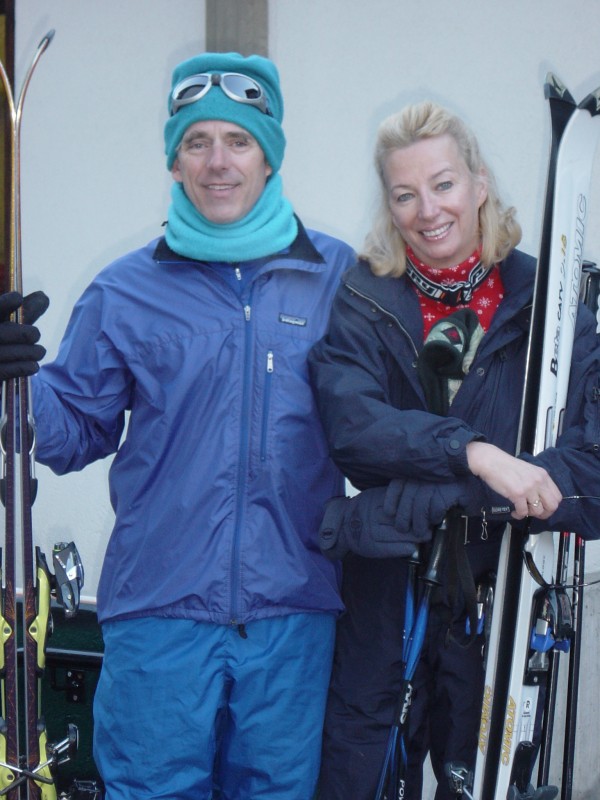 Harriett and myself on the way to lighting up the slopes. Mile-high Zermatt, an idyllic mountain village at the foot of the Matterhorn,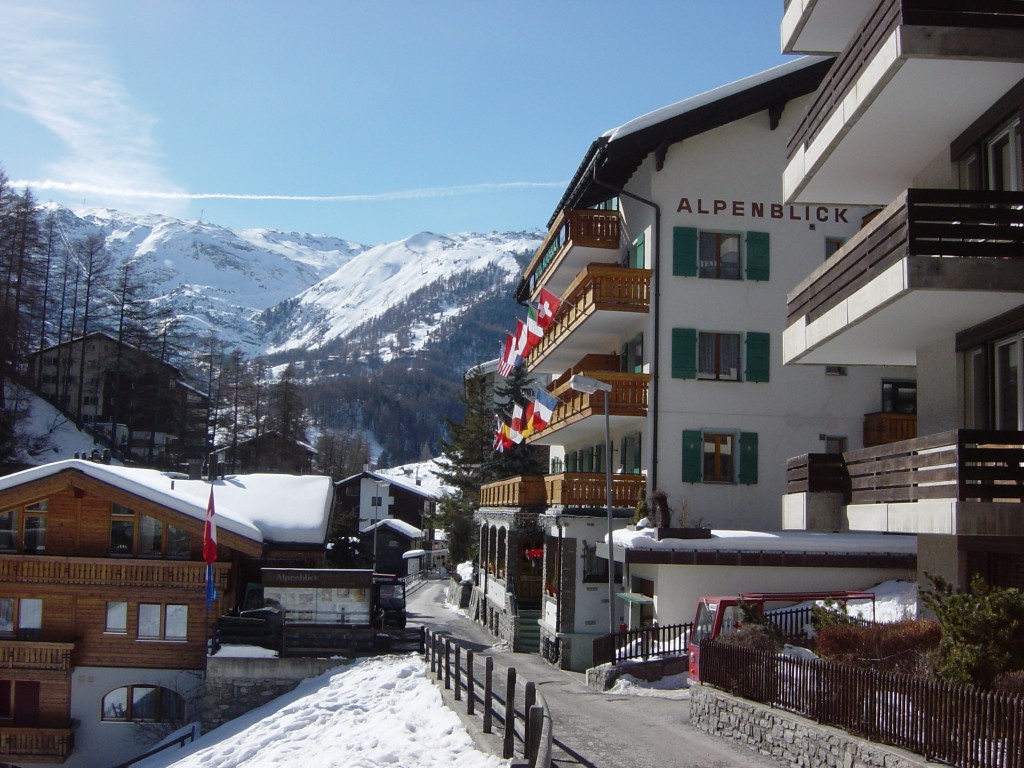 Cool shot in Zermatt. It has developed into one of the world's most famous ski resorts. Favored by it's southern exposure, sheltered by the wind and generously endowed with snow, Zermatt enjoys some of the most spectacular skiing in the Alps. The scope and variety of skiing is tremendous with a network of lifts serving trails that rise over 12,000 feet. Three main ski areas offer wide open slopes for beginners while the more advanced skiers enjoy the challenge of the internationally known Tiefbach, Aeroleid or Momatt. You can ski over the Theodulpass to Cervinia, Italy for lunch.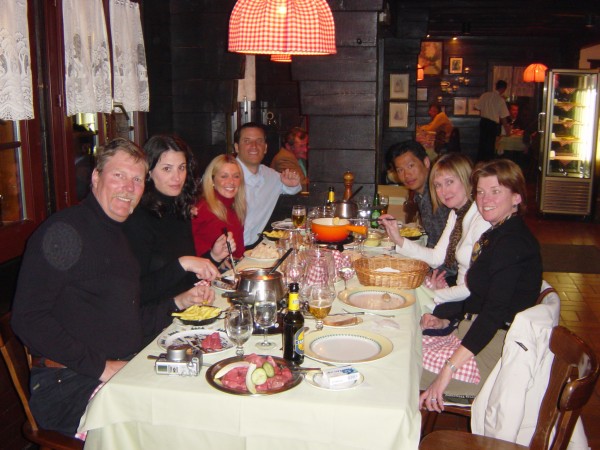 Exceptional food above with the group and the party scene was out of control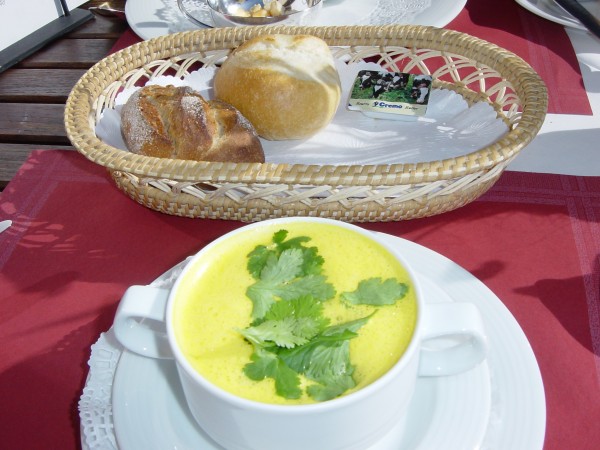 The social and party scene were awesome.  WE partied until 2 Am in the little town.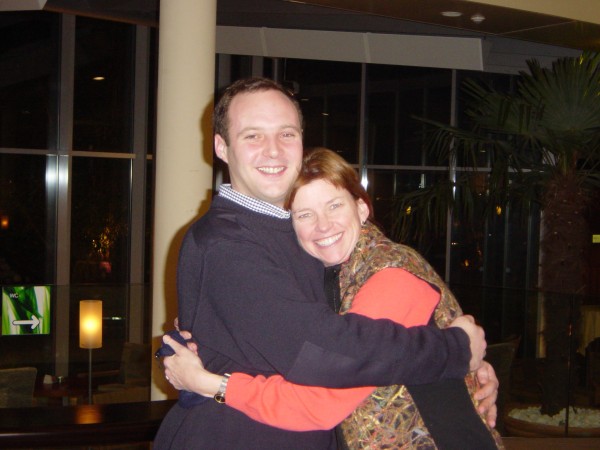 Arden with our adopted son Mathew.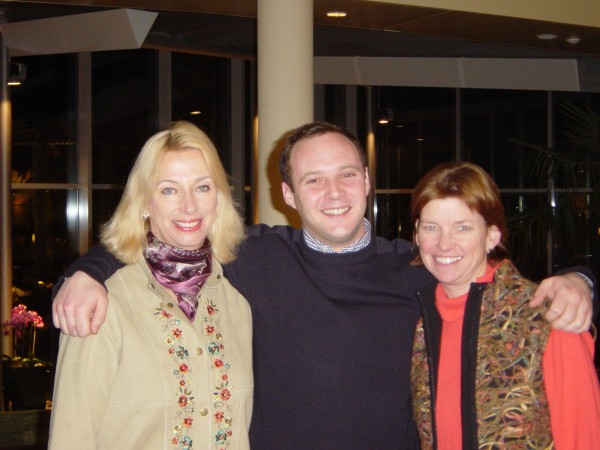 Arden, Mathew and Harriett
The new Matterhorn glacier paradise lift, ascending to 12,533 feet, the highest aerial cable car in the Alps has opened up new glacier ski runs. Zermatt town below is really big ski with a lot of verticle.  Trams, lifts and train to the top.  Had a great time and the party scene is quite good.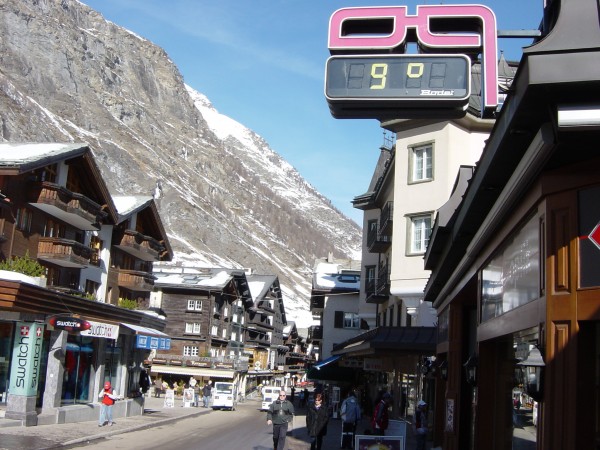 Another town shot above and Arden in Lake Geneva below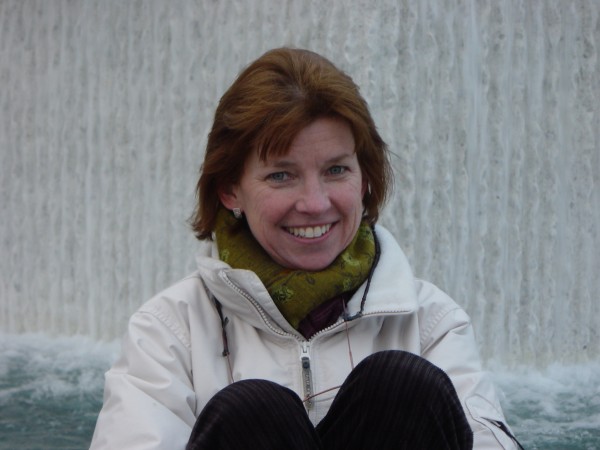 We also visited Lake Geneva.  Some museums and old Castles.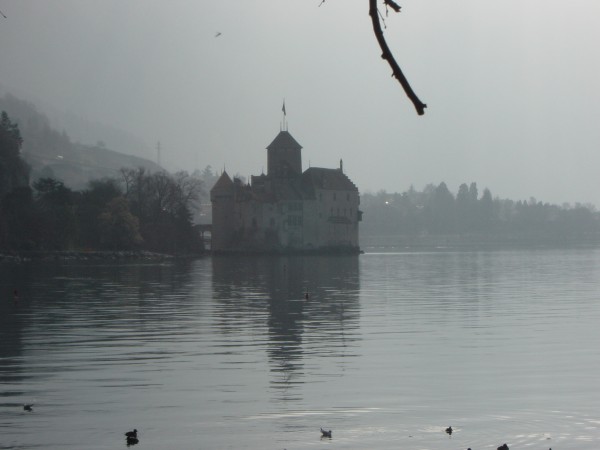 SMoke on the Water, Castel on Lake Geneva above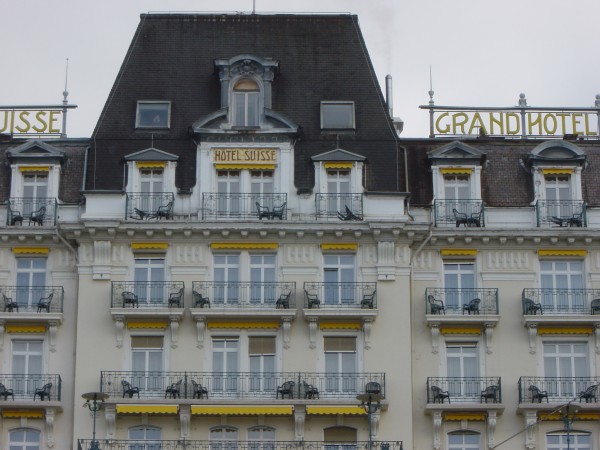 Gran Old Hotel above on Lake Geneva.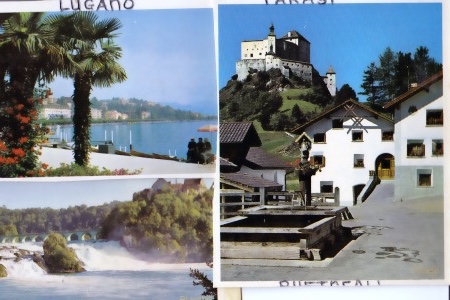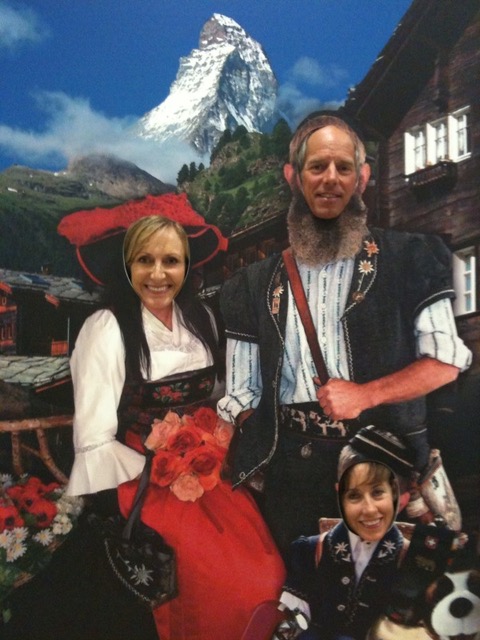 Today April ,2022 I found this brochure in my mothers files from our trip to Switzerland in 1967 photo below