This is written by arianne ( like an adopted child) amd her husband Ben, what a wonderful couple.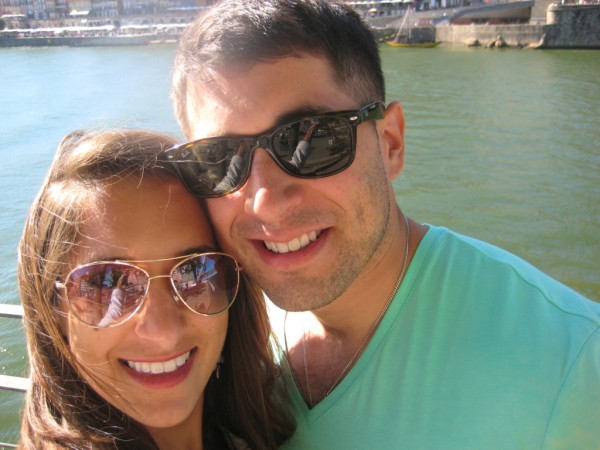 Living in Italy and experiencing life abroad has truly spoiled us. Italy is full of life, color and flavor. The boot is filled of hidden treasures such as Cinque Terre, Perugia, Lake Garda, Citadella, Soave and more. We've had wonderful opportunities to see amazing sights, eat great foods and experience different cultures. Please enjoy our photos from our recent trip to Portugal.
From our wine tour road-trip through Provence, France down into La Rioja, Spain, to the good eats in Seville, Spain, to sunbathing on the beaches of Abu Dhabi, to living it up in Ireland, we never cease to sit back, sigh and thank the man upstairs for our blessings. Traveling is definitely one of those things in life that pushes you to learn more about the world. A luxury such as this does not come around everyday, so when we get the chance to pack up and fly out, we go for it! Two weekends ago, we ventured down to Porto, Portugal in celebration of Memorial Day weekend. While I was without my usual guidebooks and maps, we managed to get by because Porto is such an easy town to learn. Divided by water, one side houses the port wineries and the other side houses the bars, restaurants, hotels, cathedrals, towers and more. Portugal is really beautiful! We loved everything about it.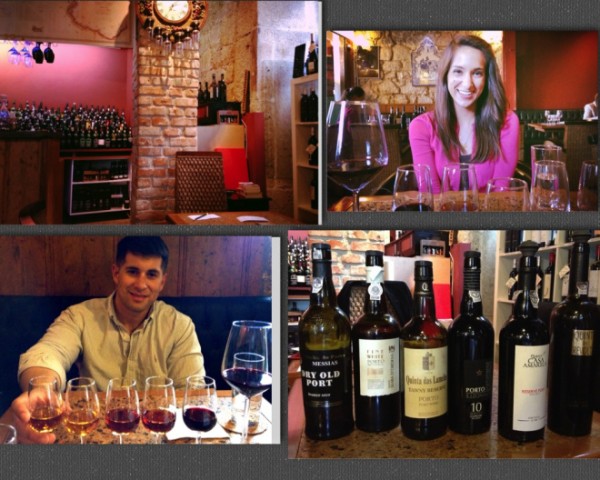 Two things that we habitually judge: the people and the food. Everyone was very nice to us – friendly, accommodating and English speaking (for the most part, but those who didn't still tried so hard!). And the food, well it beat Seville, which I think was in competition with last year's food in Umbria, Italy! We love eating out here because we always learn a new way of cooking or preparing our meals. On this trip, I had ahi tuna with olive oil and lemon, which I never would have tried. And, I had a tuna steak with pesto on top, which again, I would've never thought to pair together.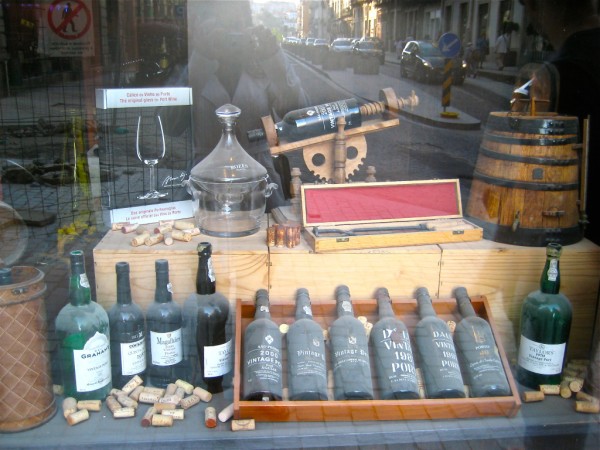 Let's move on to the port, which is what the city is named after. Port is interesting at first, definitely complex. Nothing like wine in my opinion… more like brandy or cognac for the white and ruby, and more chocolately and thick for the red. We did a handful of tastings throughout the weekend at real characteristic places with nice, informative staff. I'd say we developed a sophisticated palate!
On our last full day, we booked tickets for a full day cruise into Port. We really wanted to see the countryside and be on the water. After a short train ride to the boat below,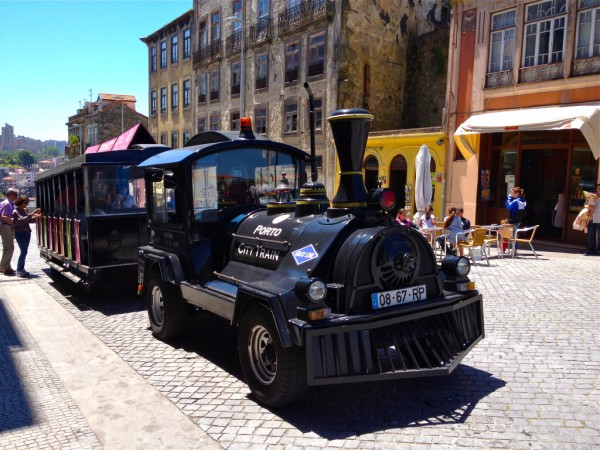 we got on and spent the entire day eating, drinking and enjoying the view. It was a small boat and the owner made us lunch and snacks! We met some interesting people and practiced our Spanish for those who spoke Spanish, then practiced our head nodding capabilities for those who spoke Portuguese!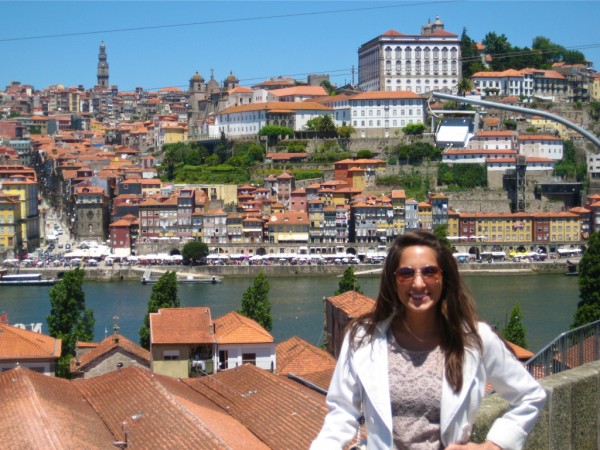 It's funny how you can see the same town in a totally different way just from changing perspectives. One of Porto's main focal point is the bridge. It has two levels, the upper for the metro and the lower for the cars. It is such a beauty, especially when lit up at night. We enjoyed spending two days on land and watching the water, but seeing the town and bridge from the water's point of view was absolutely breathtaking…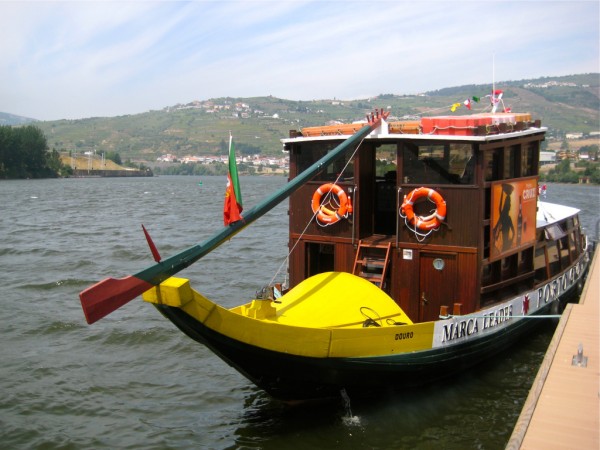 Portugal, check! Where will we go next?!