This was an adventure that took us to three countries: Helsinki Finland,  Tallinn Estonia and Russia.  It was offered by Viking Cruise and they did a 100% perfect job. Please see the sections on each country listed here.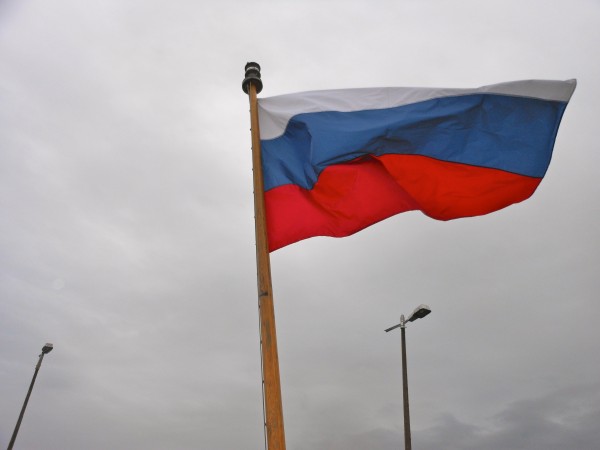 First about the Ship.  The ship was impeccable.  It held about 170 guests with a staff of 100 – wow that is a great ration.  I was impressed with the staff.  The staff was so professional, hardworking, friendly and accommodating that it made the trip over the top. The food was scrumptious (all three meals) with a large sections of well prepared healthy delicious gourmet meals in a formal dinning room that was elegantly set with beautiful place settings.
Wow our rooms were over the top with a very nice bedroom.  The rooms were meticulously cleaned every day and there was plenty of room for my and Arden's clothes and gadgets- I was impressed.  The guides were extremely knowledgeable, well mannered and friendly- again Arden and I just really enjoyed our guides company.
The well planned trip included: daily excursions, lectures, museum tours to all of the places desired, nightly entertainment and finally insight from our guides about all we saw.The professional staff, high quality food, accommodating rooms and well planned out trip made for a great adventure.
All I can say is Viking did one incredible job.below. Wow what a boat below.So here are shots from along the way.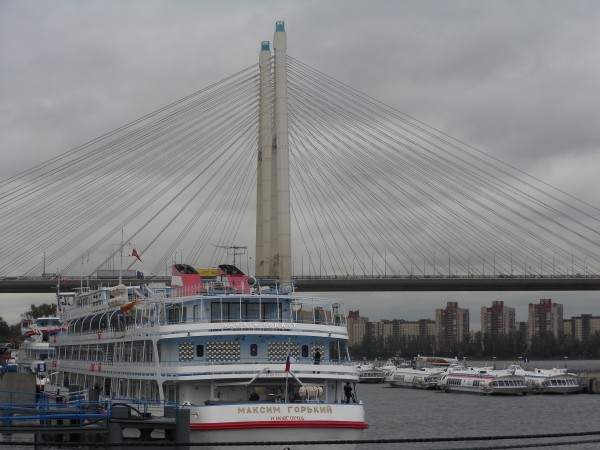 One of our boats above and us visiting the bridge below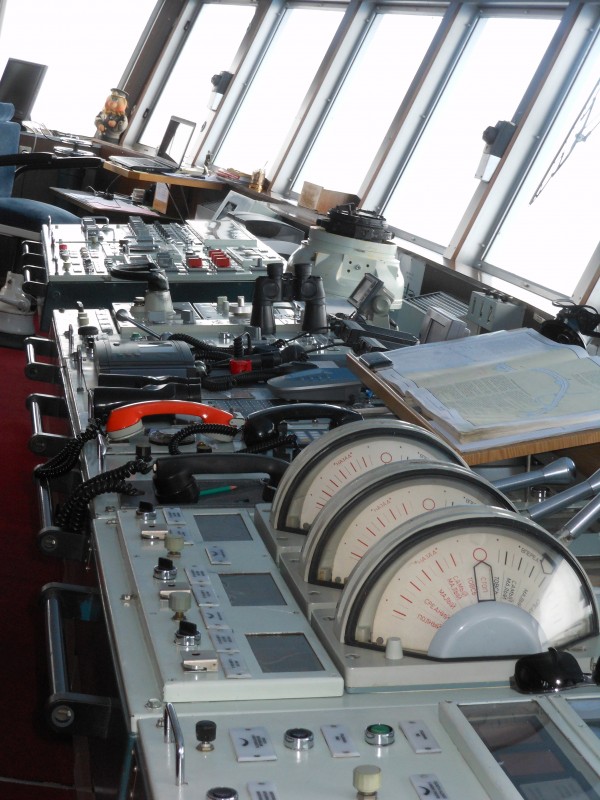 Bridge above and canal and river system below. From here we  traveled through a canal and river system it was great fun.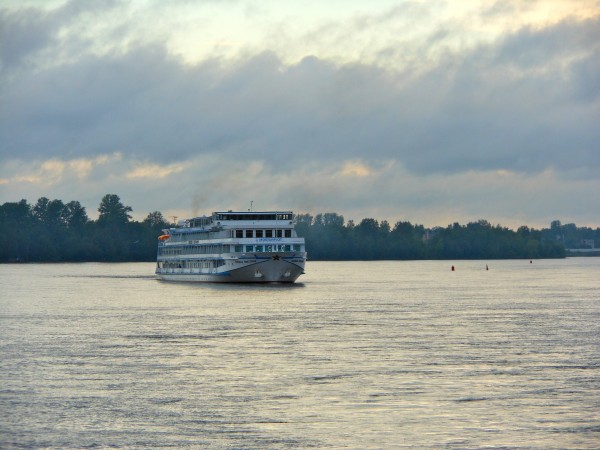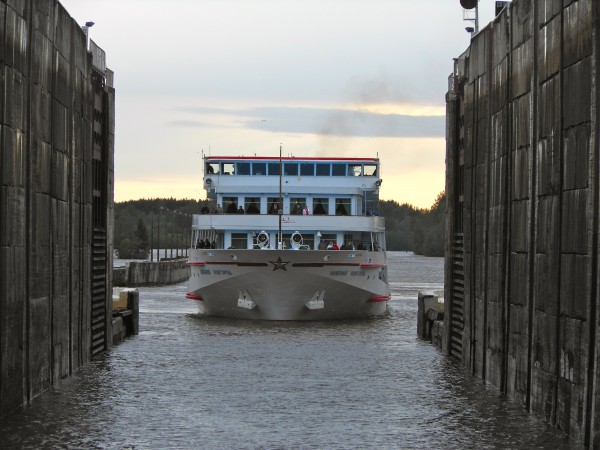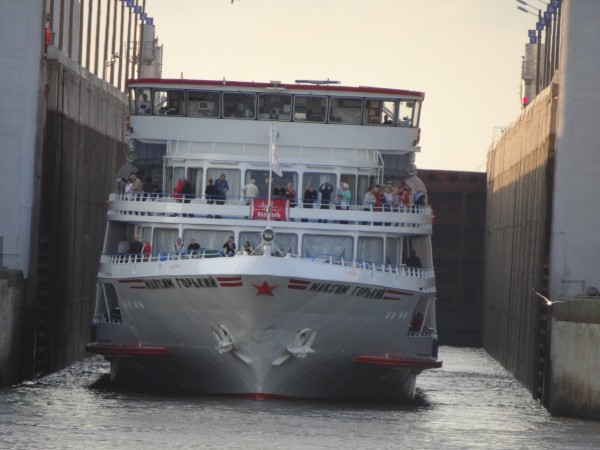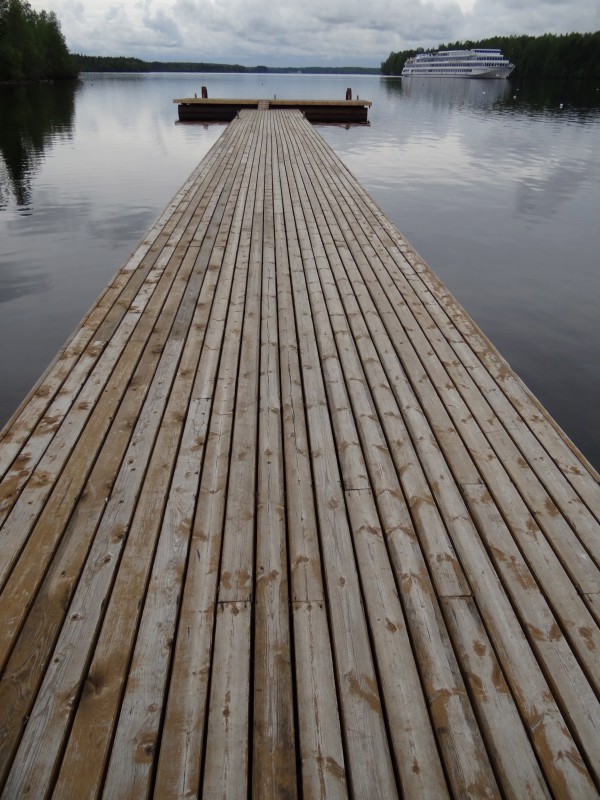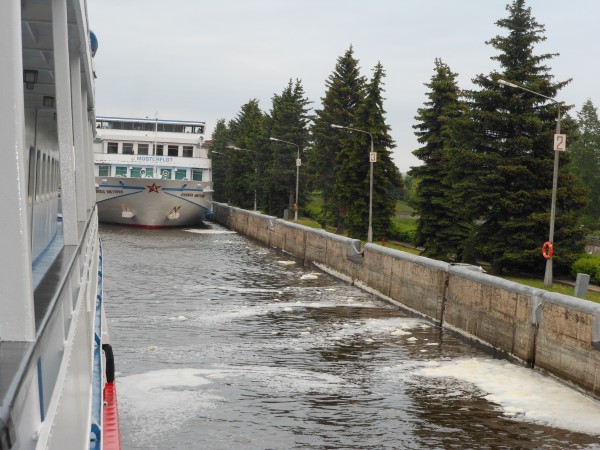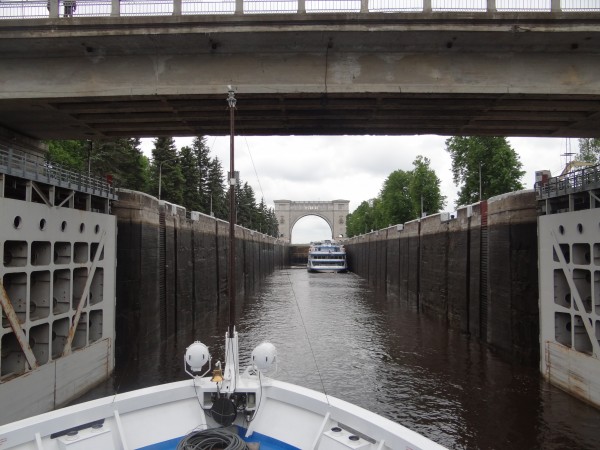 River above ship bell below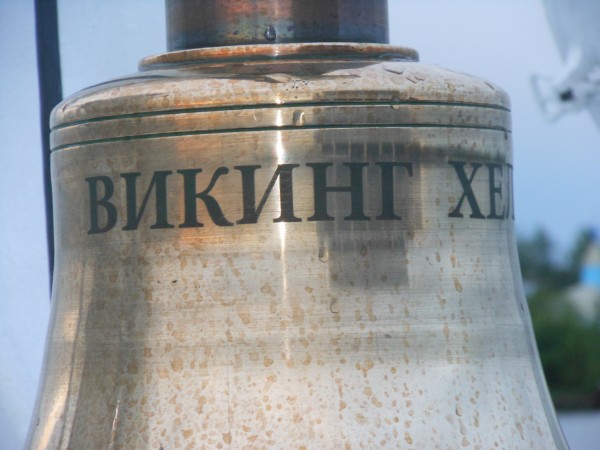 The food was scrumptious and well prepared and presented below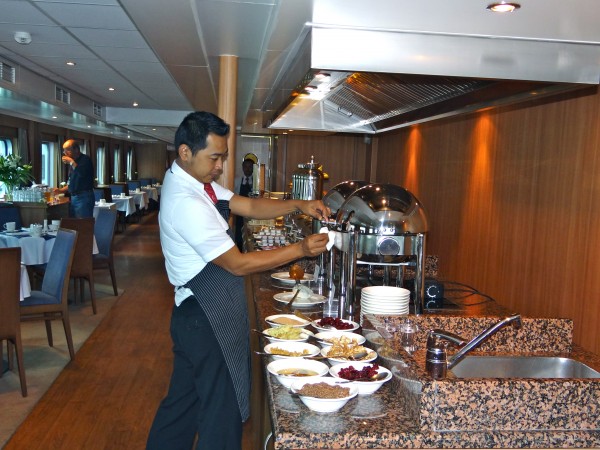 Awesome grub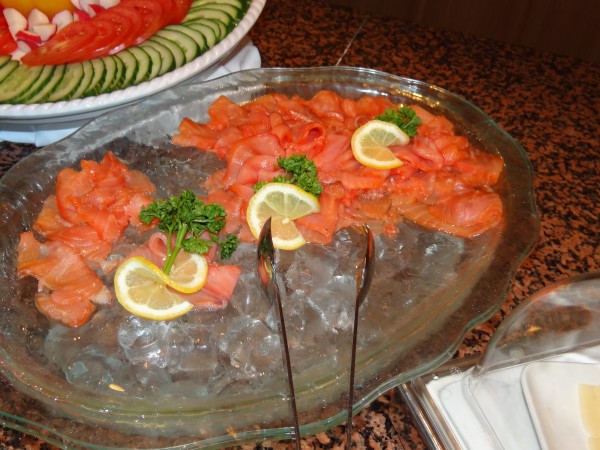 Awesome grub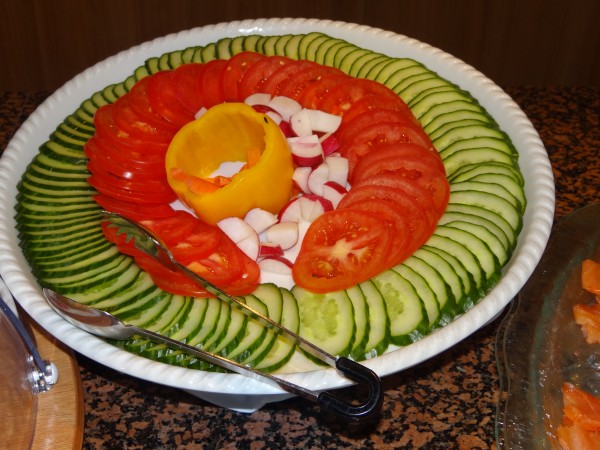 Captains table group below.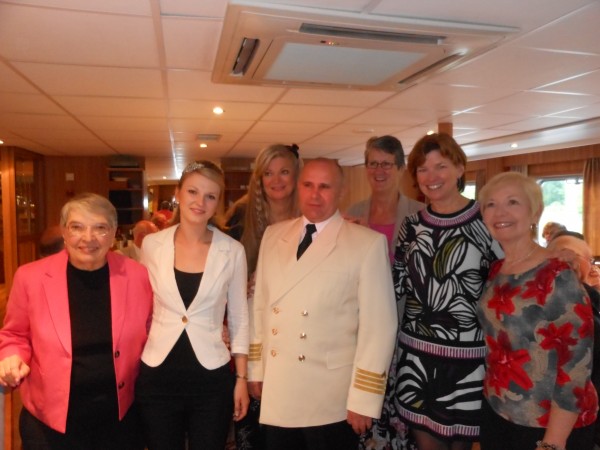 Captains table above and below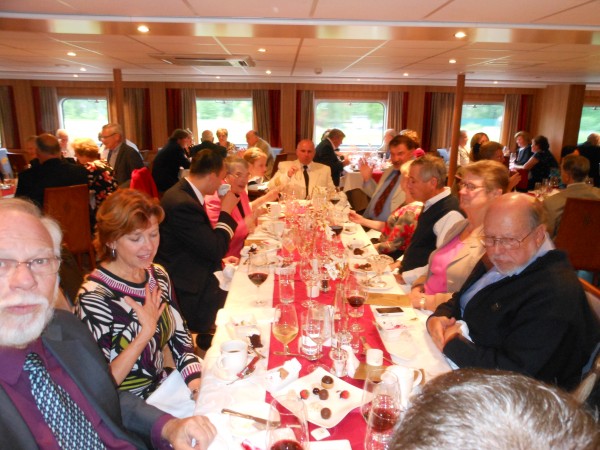 Shots of the guests above and below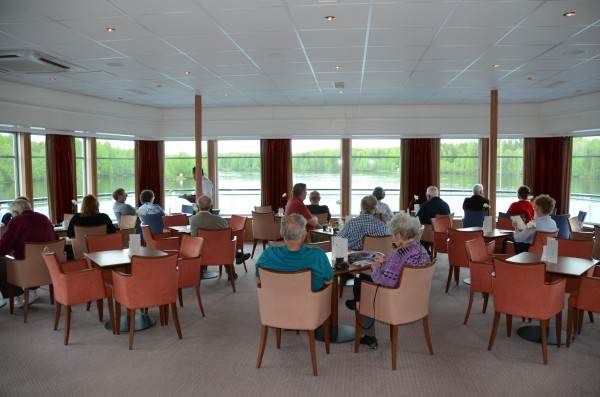 The bow of the boat looking out at the incredible scenery above and watching life go by.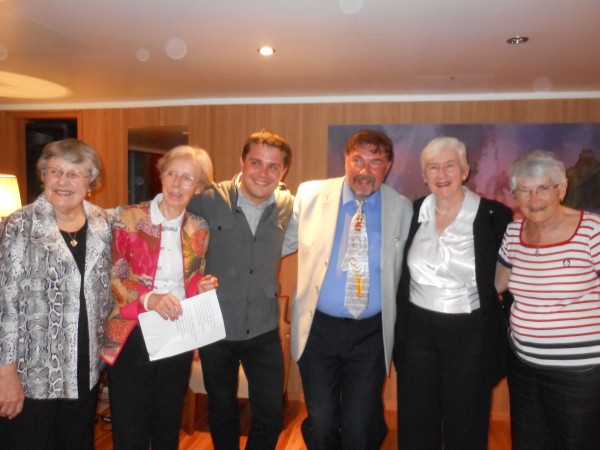 having fun with the group and Arden and on deck partying below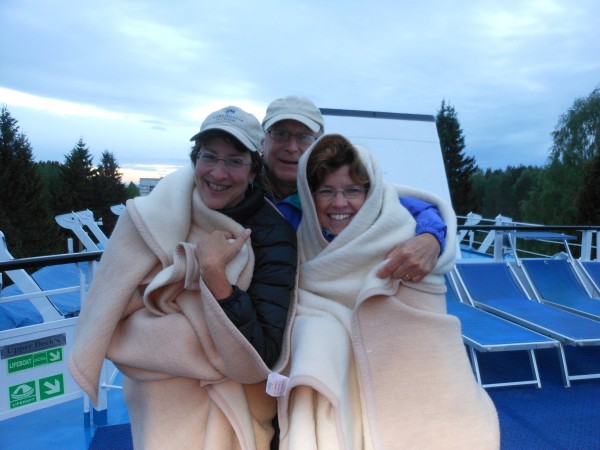 On the top deck drinking VODKA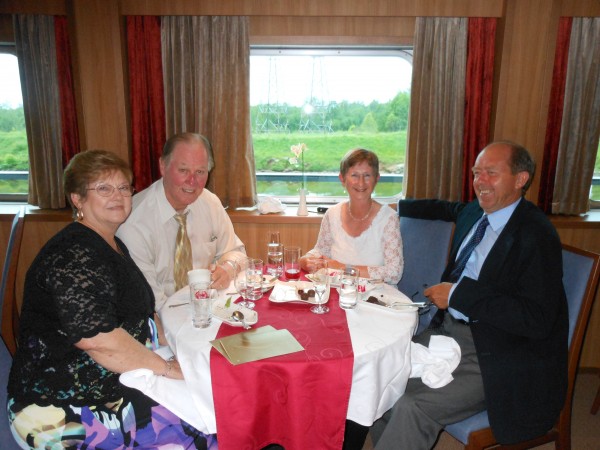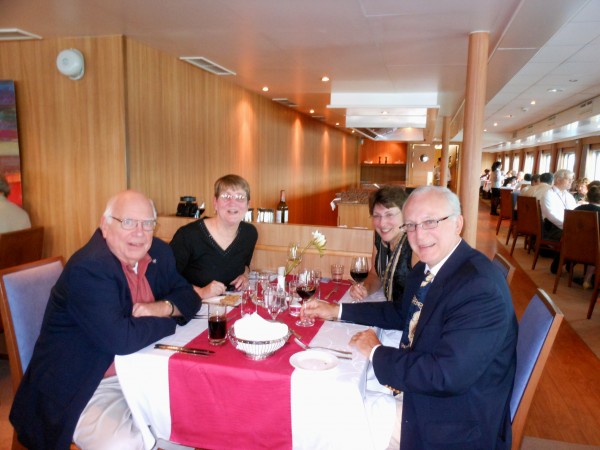 It was fine dinning at its best. In the evening we attended dinner in coat and tie (optional) and the scrumptious food and flowing fine wines made for a great evening.  Later would retire to the "SKY BAR" and party until way into the evening. Below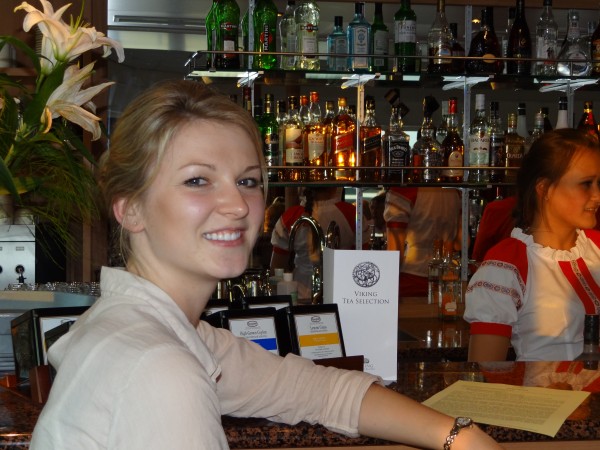 Another hot chick to party with above at the sky bar, yes I think I am young. Sky bar below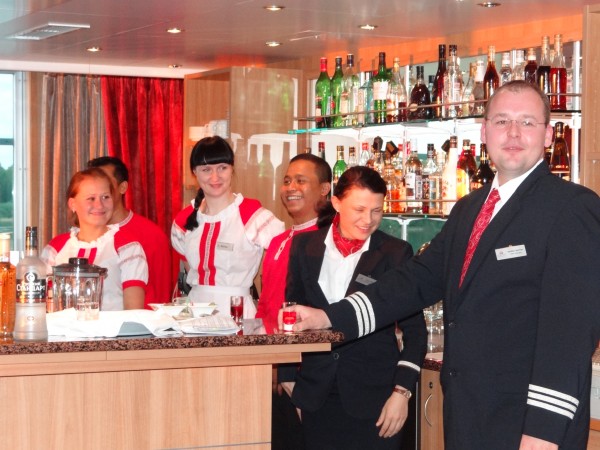 The staff ever so helpful.  This is Denny and I must say one of the best ever.  I would hire him in a second and hope he visits me here in the states.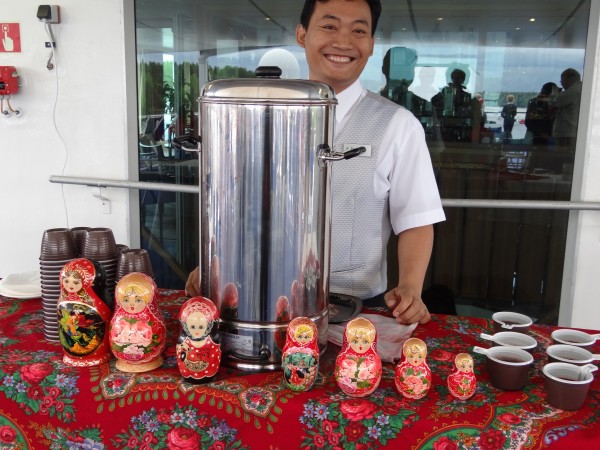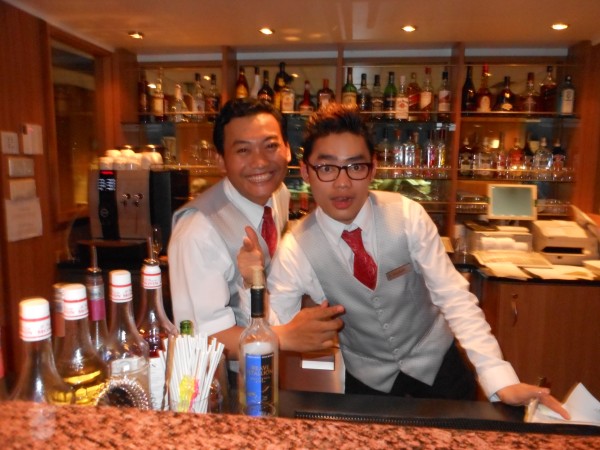 Denny and Khadafi above wow what a team.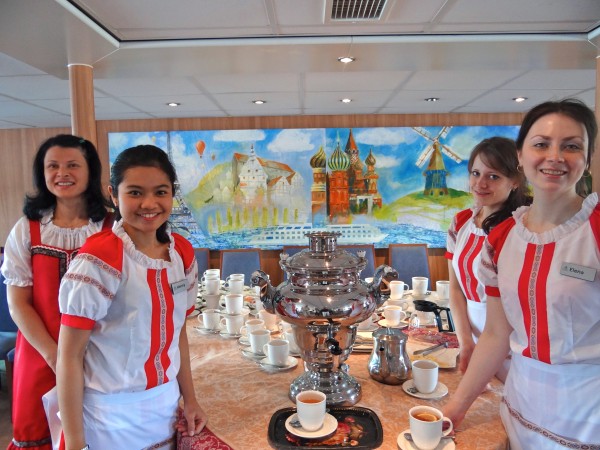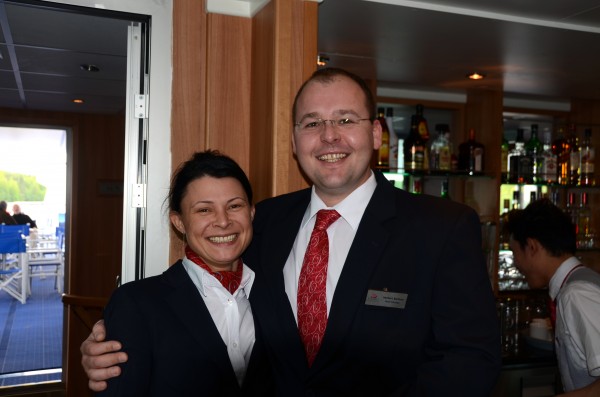 Herbert and Elena, one  hot chick on his arm above wow what incredible professional people that you all again.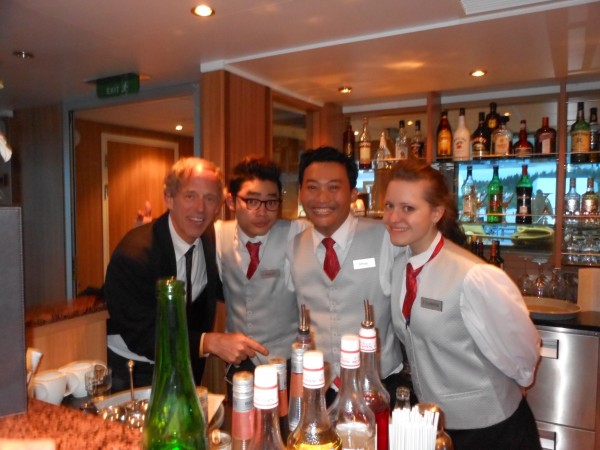 Every day we had lectures, functions and tours.  An example of a function is the Vodka tasting. This evenings function was the VODKA tasting "EVENT"  hosted by Ditmar below.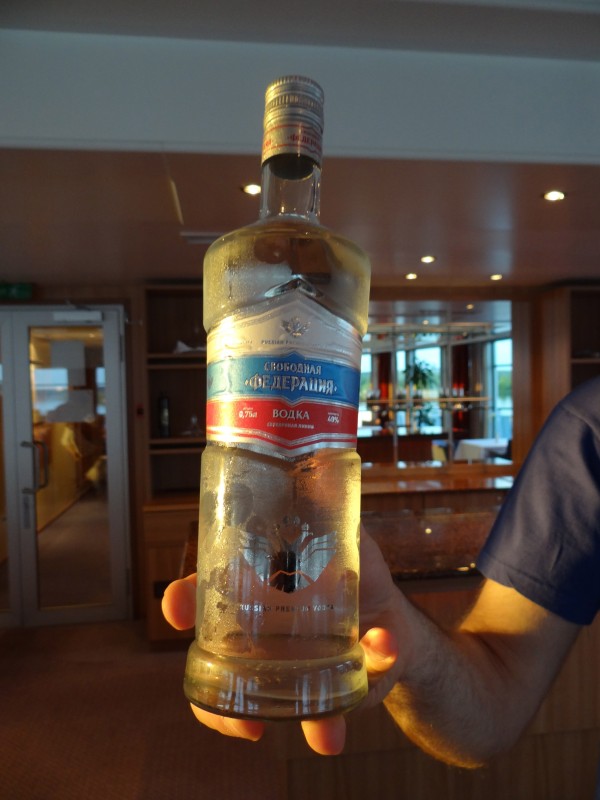 What happens in VODKA tasting stays in "VODKA" tasting event below.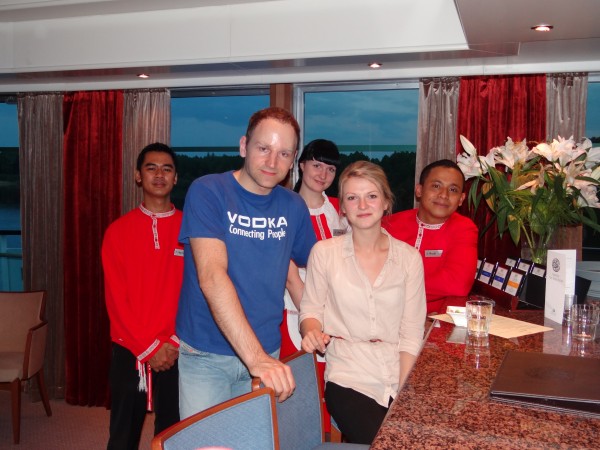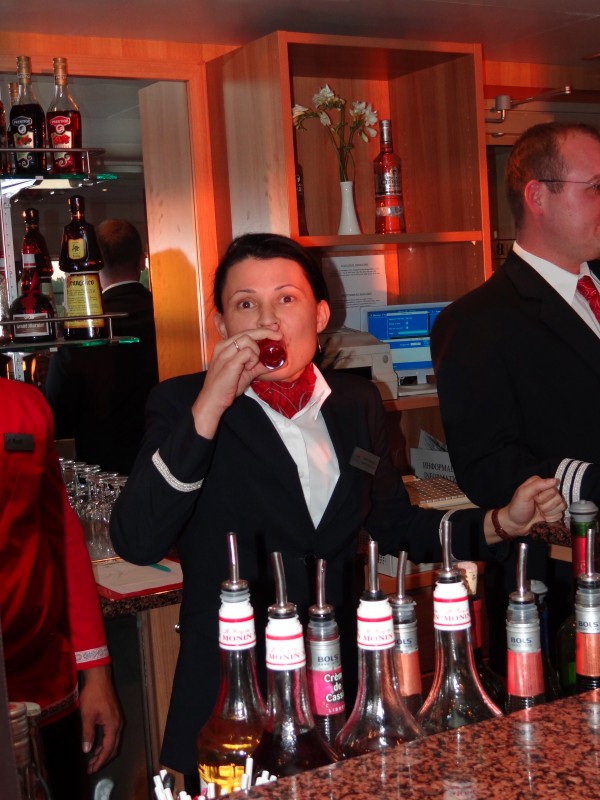 Wow what goes on in the Vodka tasting stays in the Vodka tasting room.  If I were single I would ask her to marry me.
Another evening event was a play put on by the guests.  Wow it was very fun and entertaining. I was the Pirate that tried to steal the princess (she was beautiful) but Martin her husband killed me in a good duel of magnificent proportions below.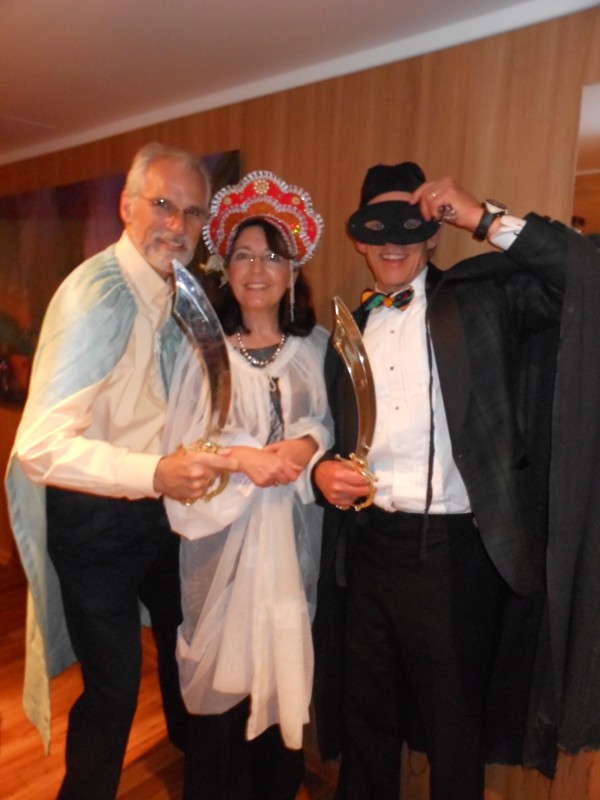 Another event was the Russian tea tasting party below.  Herbert and lovely staff in photo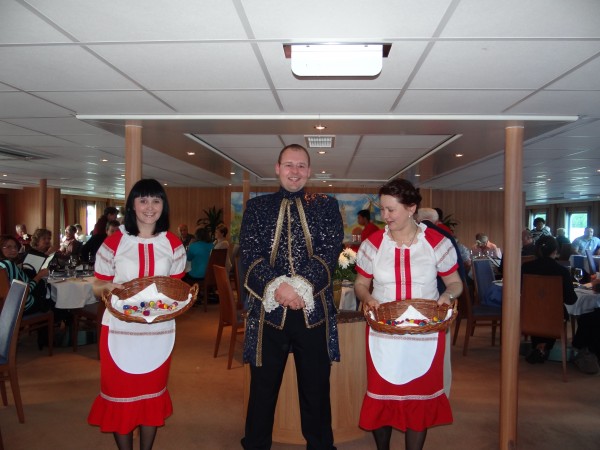 The boat had a fully staffed doctor as well as professional guides and concierge and laundry service.
Another evening we had a food preparation and cooking class given by the head chef (masters in food and hotel) below.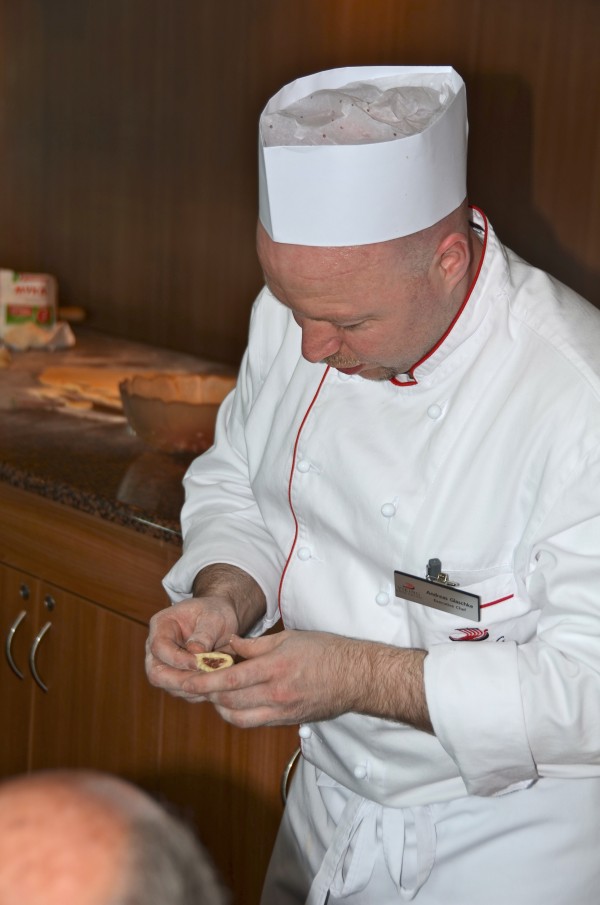 Chef above giving a class
GUIDES:  Sasha Sasha Sasha wow he is the man.  I am in awe of Sasha.  He is truly one of a kind and I recommend him to the fullest.  He made life great for us.  I repaid him with some good Jamison whiskey and then some on the last night.  Thanks you Sasha. Sasha on our right= totally professional.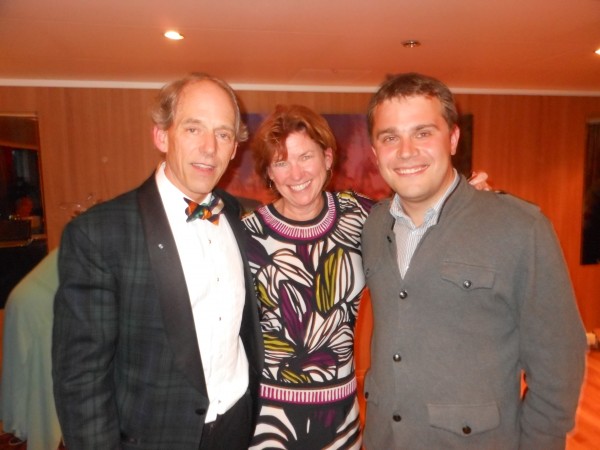 Sasha above call me for any recommendation.The guest were well educated and were from Spain, Australia, Great Britain and the United Sates (Yanks).
Ok on to the trip
We landed in Helsinki below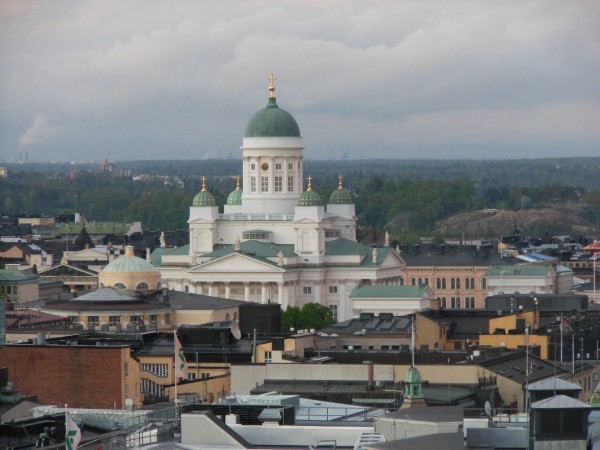 Helsinki above We then took a ferry to Tallinn Estonia and back.  Helsinki Finland is a port town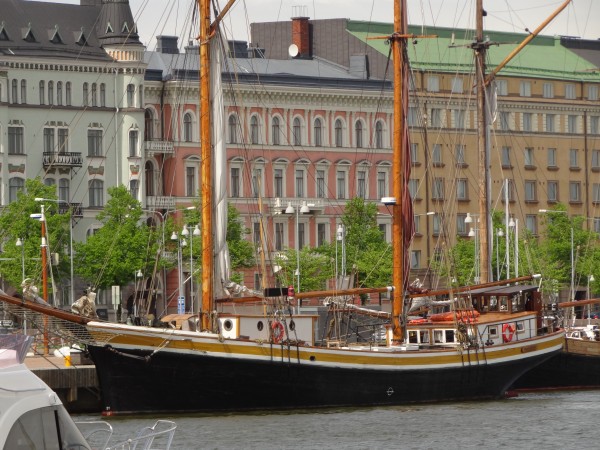 and most northern large city in the world with "WHITE NIGHTS. Helsinki is the capital and largest city in Finland. It is located in southern Finland, on the shore of the Gulf of Finland, an arm of the Baltic Sea. . In 2009, Helsinki was chosen to be the World Design Capital for 2012 by the International Council of Societies of Industrial Design, narrowly beating Eindhoven for the title.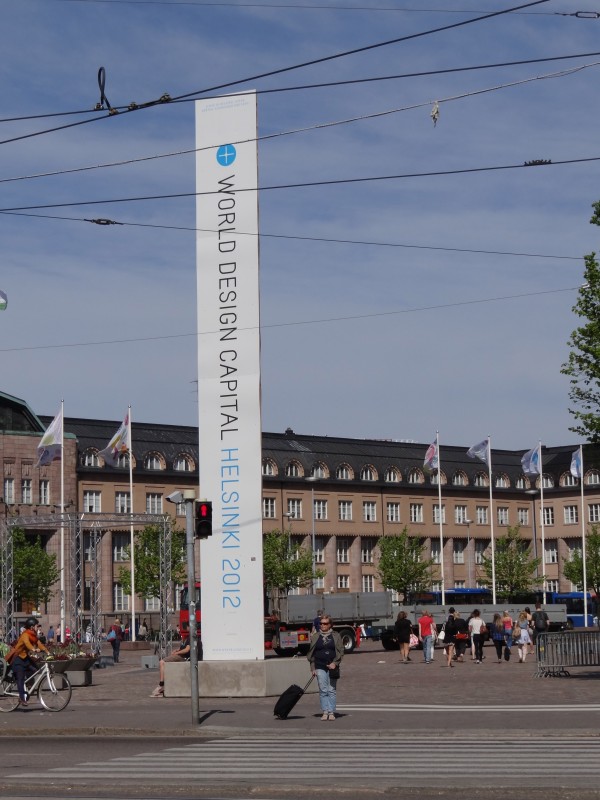 Helsinki is the world design center above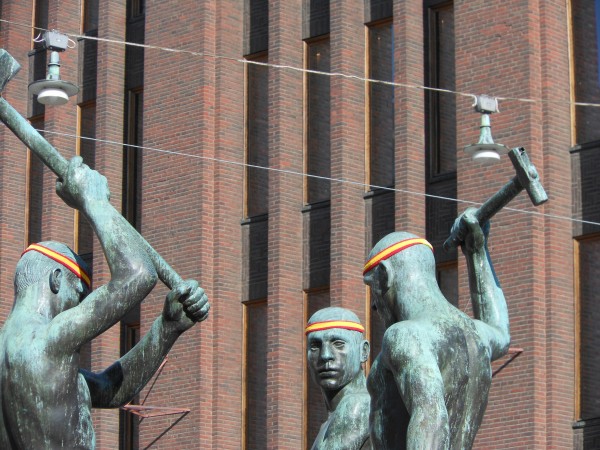 Helsinki cool statues above and partied with friendsds below until 2 AM wow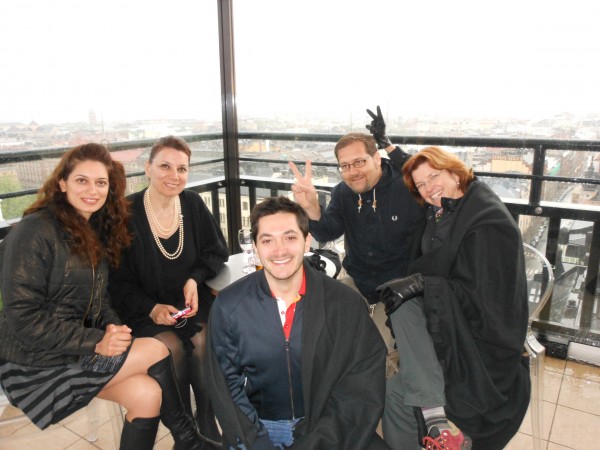 From Helsinki we took a ferry to Tallinn Estonia below.  Tallinn is the capital and largest city of Estonia. . Tallinn's Old Town is in the list of UNESCO World Heritage Sites. It is ranked as a global city and has been listed among the top 10 digital cities in the world. The city was a European Capital of Culture for 2011, along with Turku, Finland. Tallinn is the oldest capital city in Northern Europe.. The major attractions are the walls and various bastions of Castrum Danorum, the Russian Orthodox Alexander Nevsky Cathedral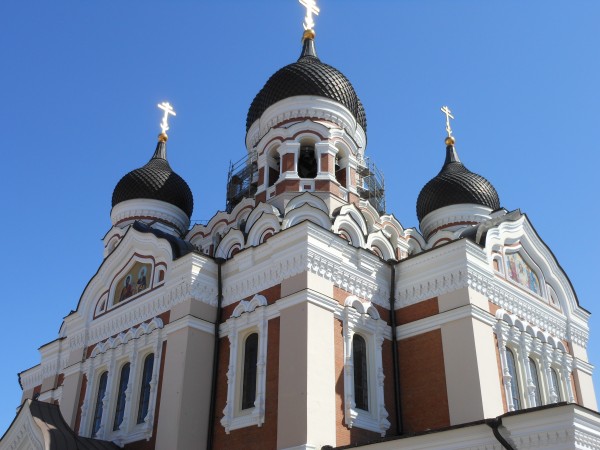 (built during the period of Russian Empire, the church was built on a site that formerly housed a statue of Martin Luther and the Lutheran Cathedral and the old Estonian Royal Palace now the Parliament building.
Tallinn Old Town below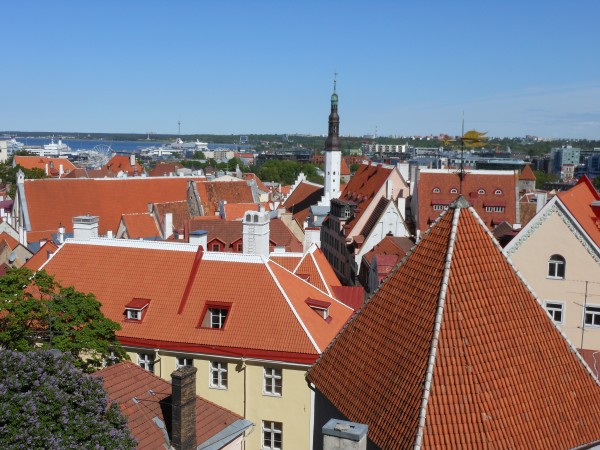 and then returned to Helsinki. Tallinn above.\ With in a few days we took a train for about 300 miles to St. Petersburg Russia below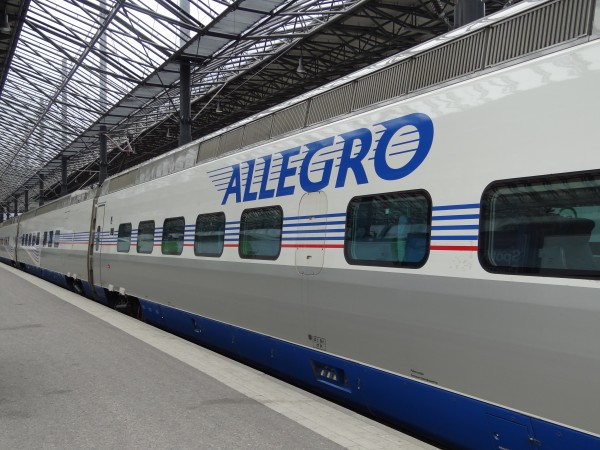 The Train to St. Petersburg above In St Petersburg we met our boat and crew before heading down the river and canal system through a variety of locks to Moscow.  We visited many town along the way. It was a great trip 17 day excursion. Here is the story of the towns
Peter the Great founded Saint Petersburg.  Saint Petersburg was the Imperial capital of Russia.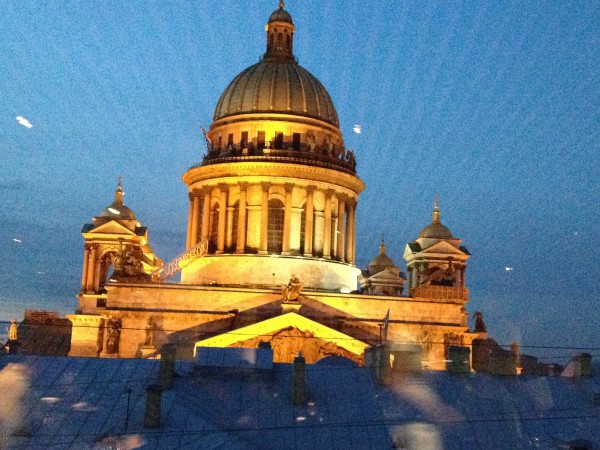 It is Russia's second largest city after Moscow with almost 5 million inhabitants. St Isaccs above and we partied with hot chicks at the "W" bar.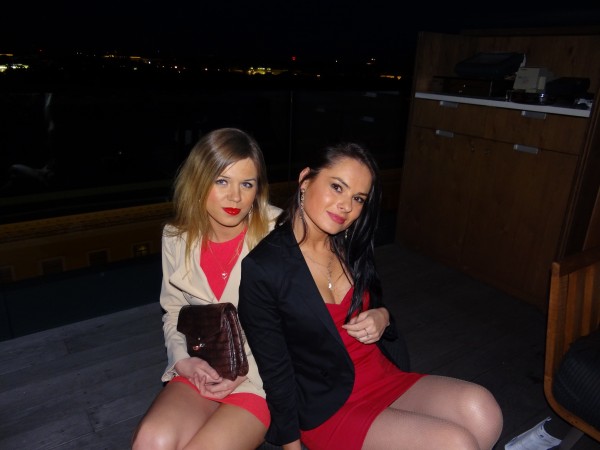 Hot party chicks above and and Catherines Palace below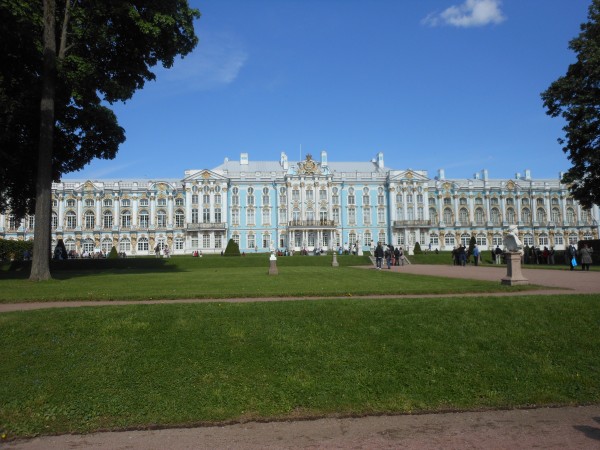 Saint Petersburg is often described as the most Western city of Russia. Saint Petersburg is also home to  The Hermitage, one of the finest museums in the world. Hermitage below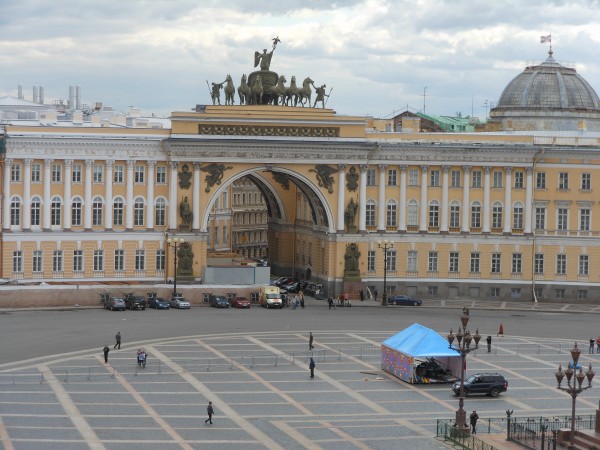 We toured St. Petersburg by boat ( canal system both during the day and at night) as well attending an opera ballet and concert.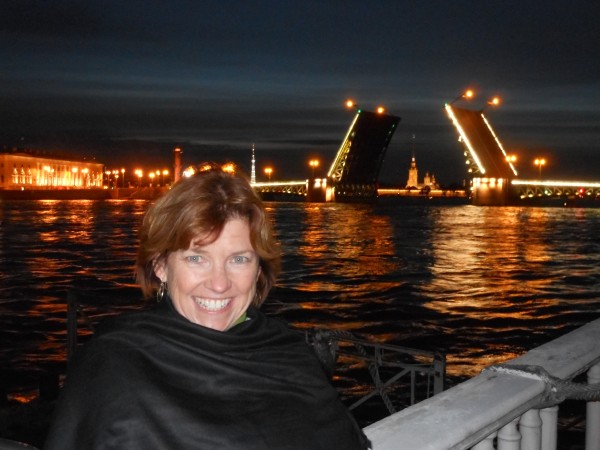 Canal system and bridges going up at night very cool Petergof Palace below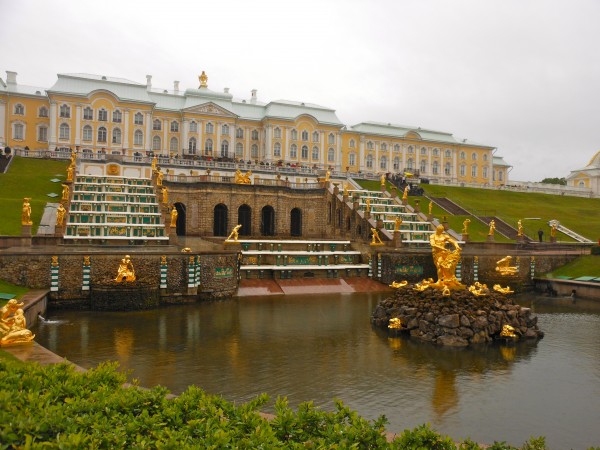 We visited the Hermitage, Peter and Paul fortress, Cathedral of Kazan, Smolny Cnvet. Resurrection church, Peterhof Palace above with all of its magnificent fountains as well as Yusupov Palace.
From here we took the boat southwards towards Moscow traveling the river and canal system stopping at the towns of: MAndrogy, Kizhi, Kirillov-Belozersky Monastery, YAroslavl, Uglich and then Moscow. It was fantastic as we visited old towns along the way like Kizhi below, Mandroogy village, Yaroslavi, Kizhi  and Uglich.
This is Kizhi below and old Monastery below and not a single nail was used.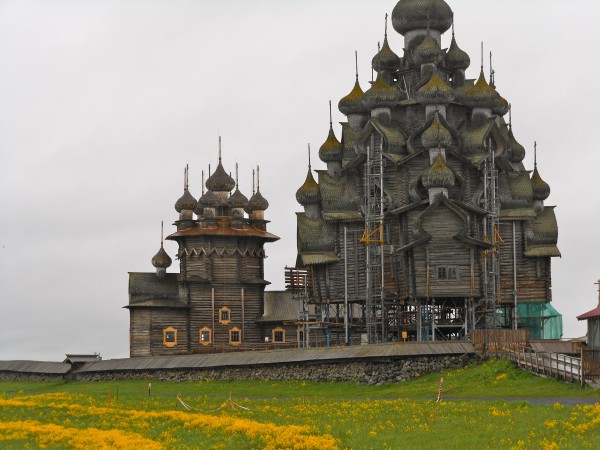 Below is the Kirillov Belozersky Monastery wow it is truly awesome.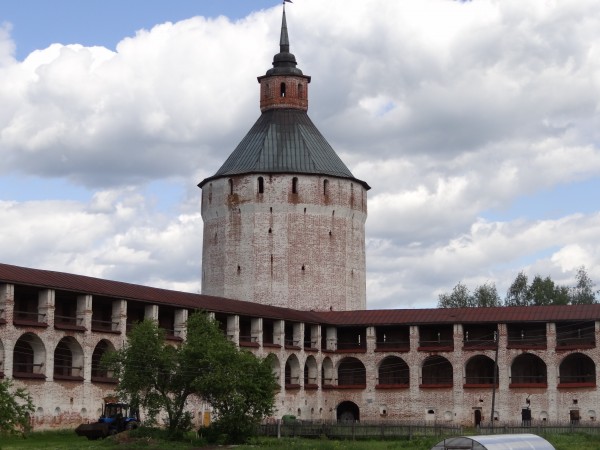 Uglich Below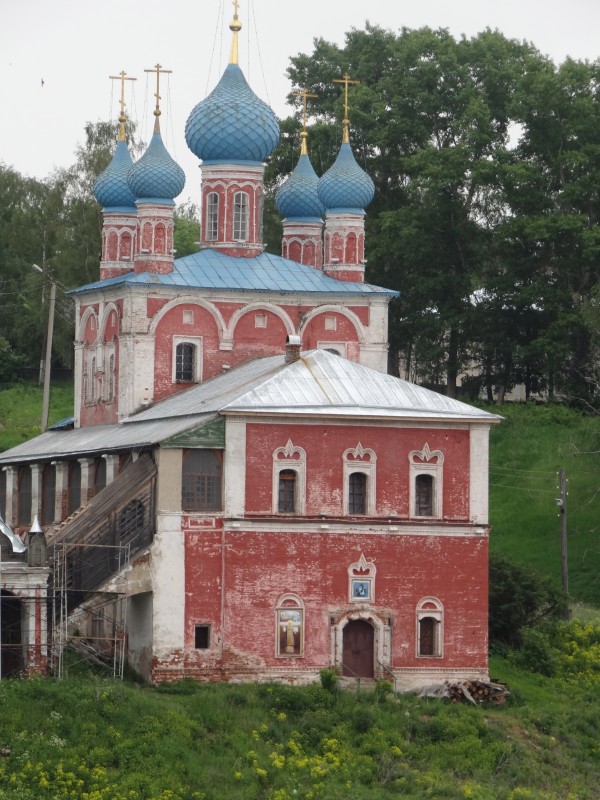 YAROSLAVL below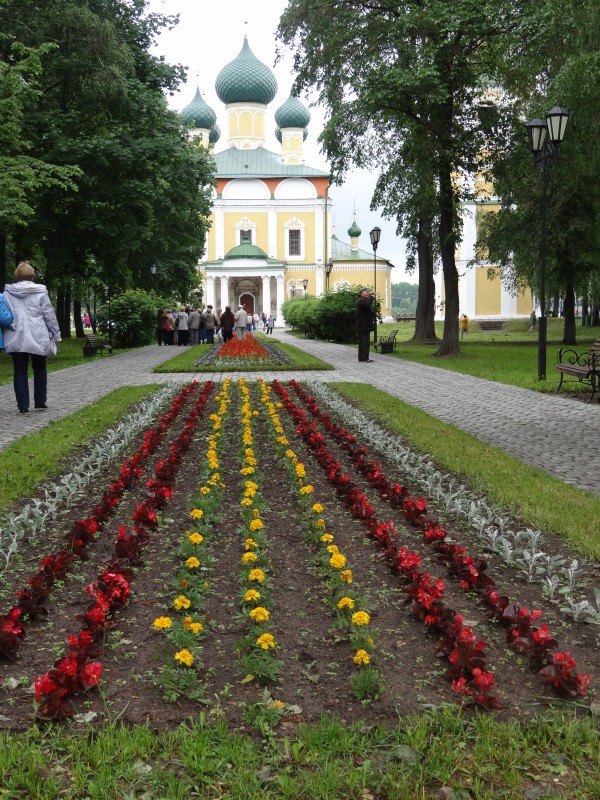 Yaroslavl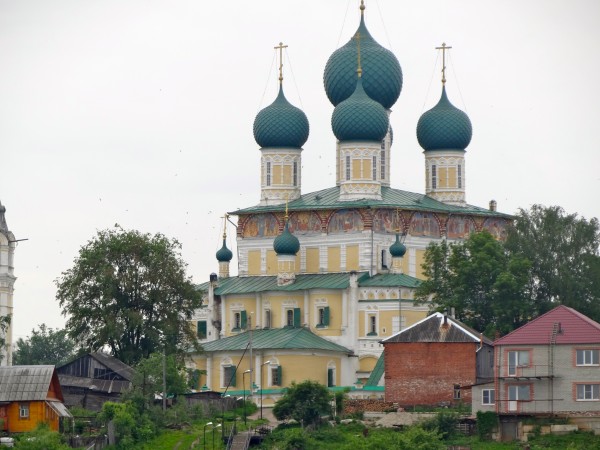 These were awesome towns. From here traveled to Moscow.  We visited the Metro system and the Kremlin and RED Square below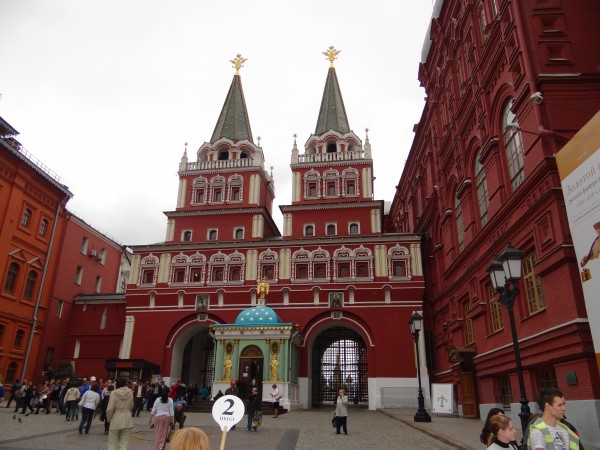 Kremlin above and St Basil's below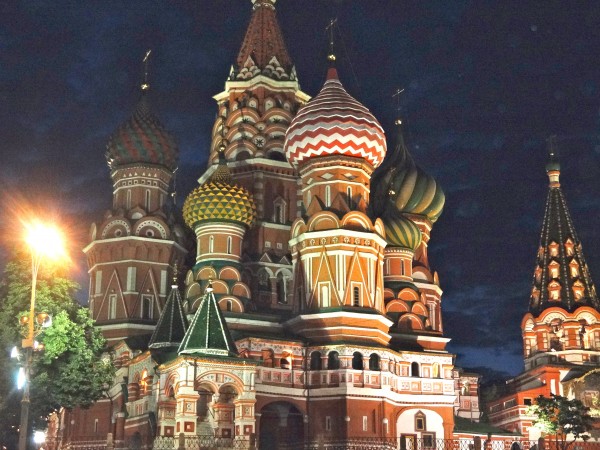 St. Basils abive and GUMS below the famous department store.  We ate here on RED SQUARE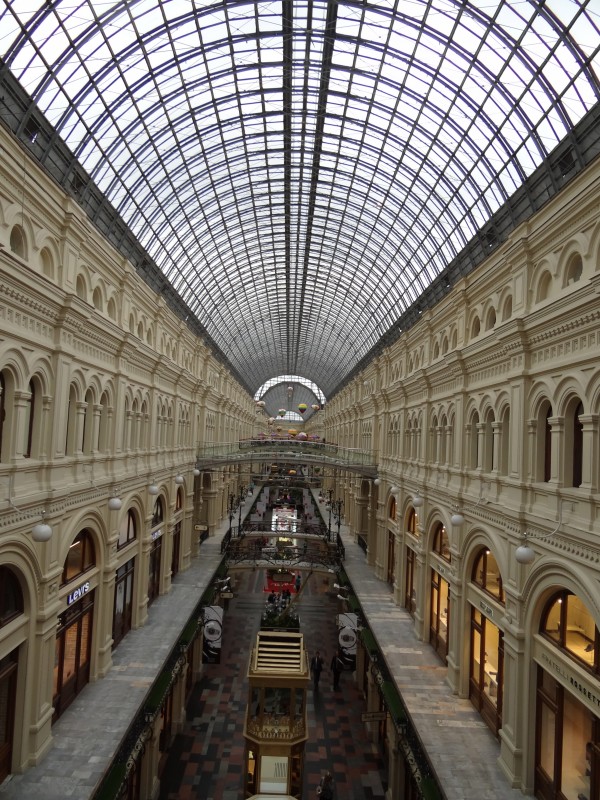 GUMS above and church cool shot below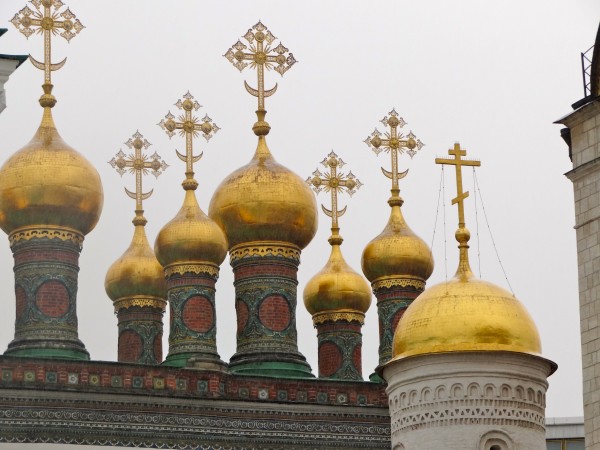 We were met by our friends Annya and Slava where we dined before heading out to the Opera at the Bolshoi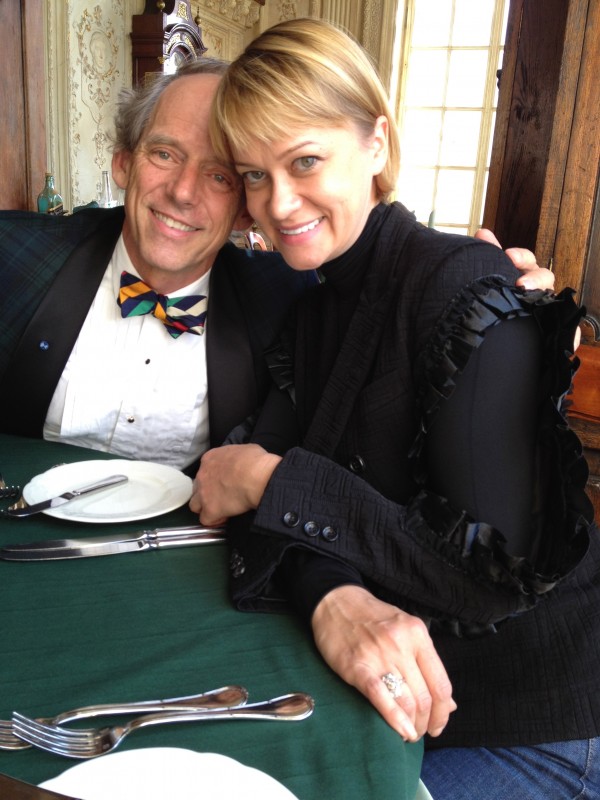 Our Russian friends above and we dined very fine dinning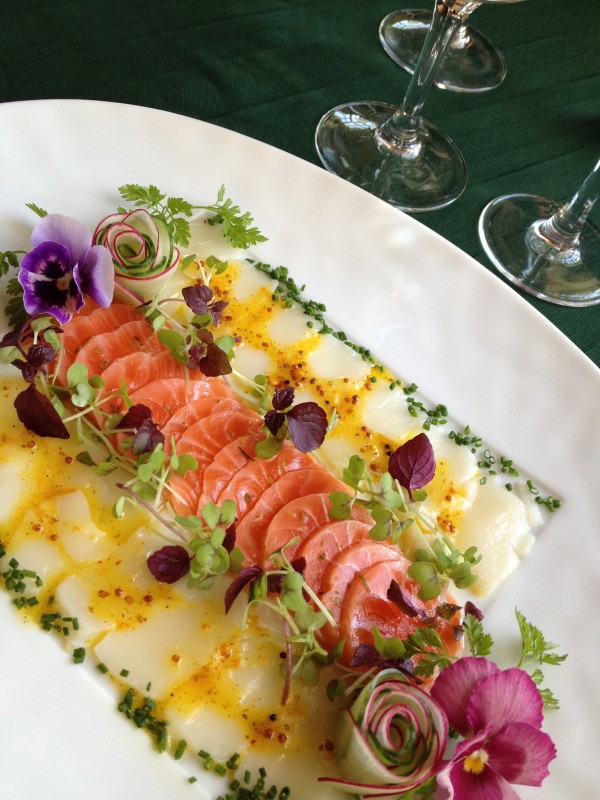 Fine ding with friends above before heading out to the Bolshio below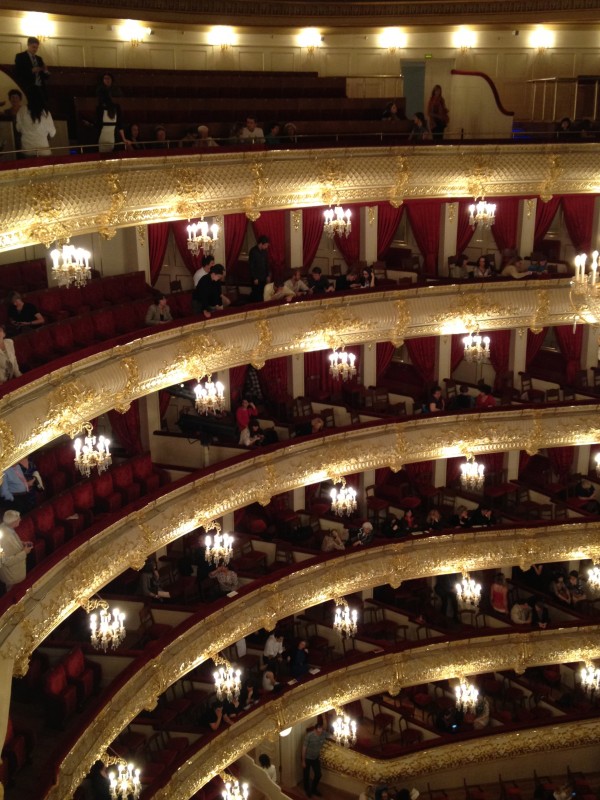 What a facility and what a performance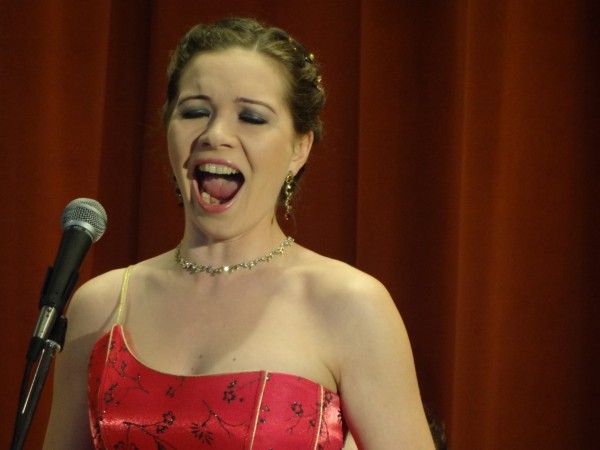 at the Bolshoi below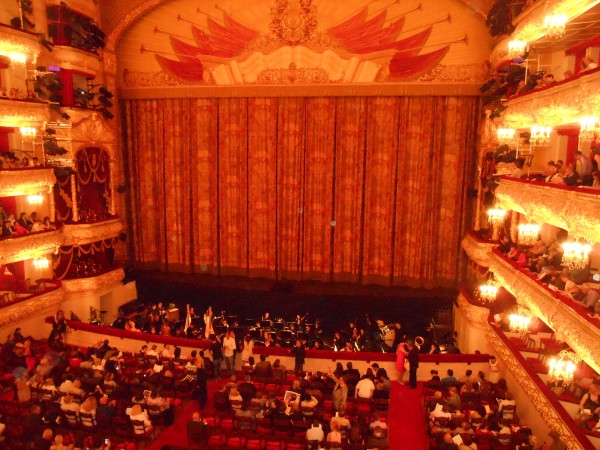 Wow Arden and I partied until 2 AM every night with these beautiful smoking hot chicks wow give me my youth again.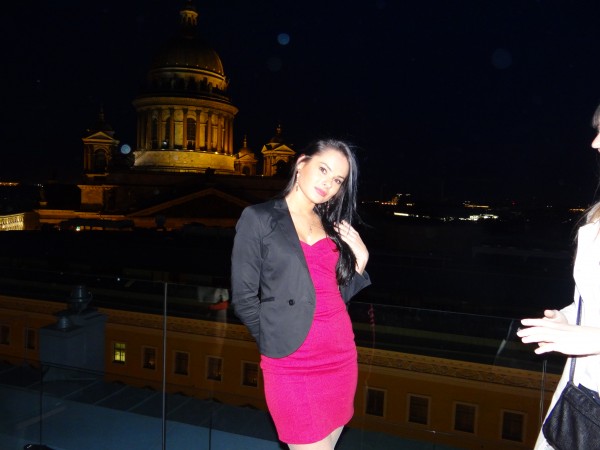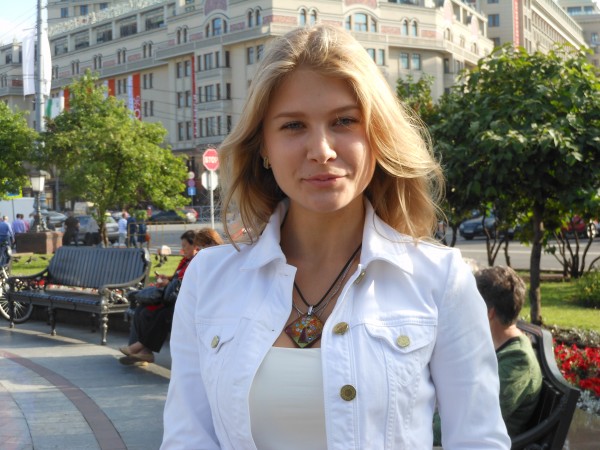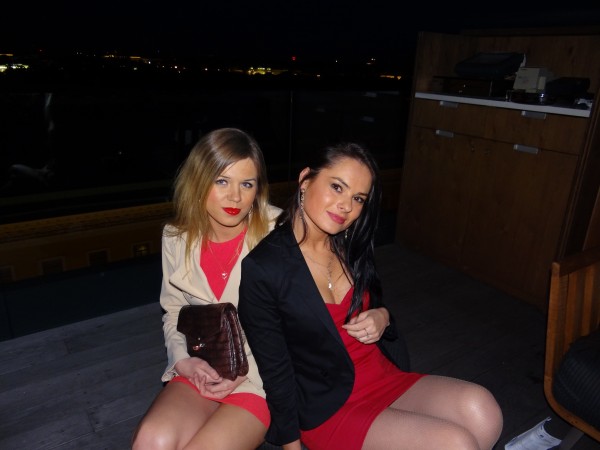 Wow it would be nice to be young again. Had to go to church to ask God to forgive my sins.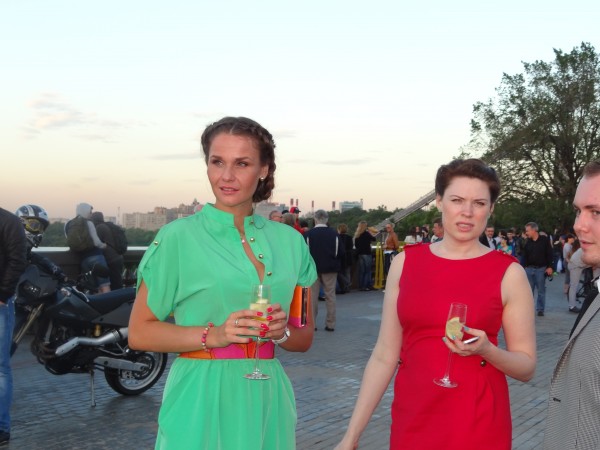 What a great trip and please see the individual country sites for more detail in the country section.
Kremlin and tomb of Unknown Soldier below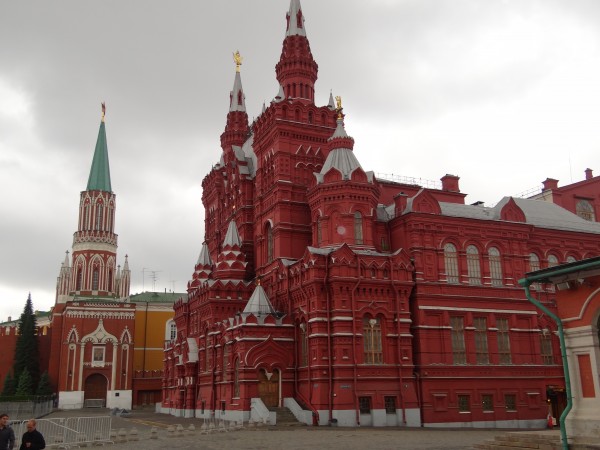 Treryakav Gallery and toured Moscow by night on the canal system. We dined at GUM and on Red Square.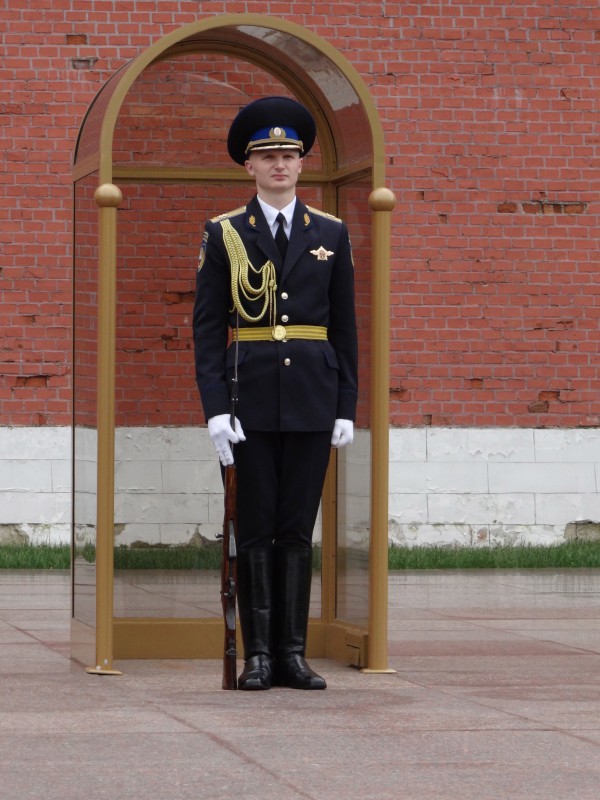 Tomb of unknown soldier above