If taken by its date of first foundation, Yaroslavl is the oldest of all the currently existing towns on the Volga. Yaroslavl was founded by a prince of Kievan Rus Yaroslav the Wise during the period of his ruling the Principality of Rostov (988—1010) when he stepped ashore for the first time near the area now known as 'Strelka', a favorite contemporary park. On this spot which was well protected from attack by the high, steep banks of the Volga, Kotorosl and Medveditsa Rivers, Yaroslavl and his men began to set about building the first Yaroslavl Kremlin.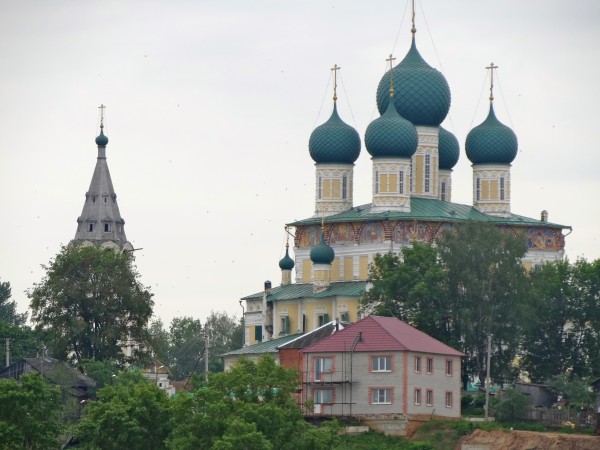 Yaroslavl is a historic city, a World Heritage Site, is located at the confluence of the Volga and the Kotorosl Rivers. It is one of the Golden Ring cities, a group of historic cities northeast of Moscow that has played an important role in Russian history.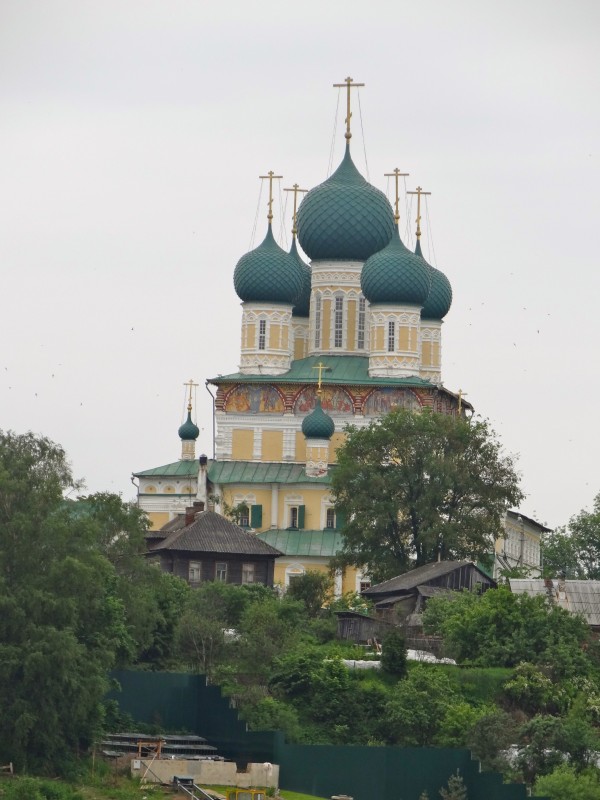 In the govenors home we saw a concert below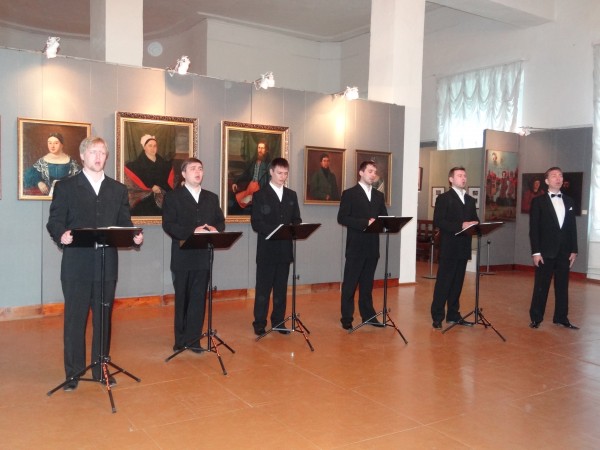 St. John the Baptist Church, dating from the 1680s, is the acme of traditional Russian architecture is below
The 17th-century churches of Yaroslavl are renowned for their magisterial proportions and elaborate frescoes.
The Assumption Cathedral, originally built in stone in the early 1210s, was rebuilt in its current form in 2010 is below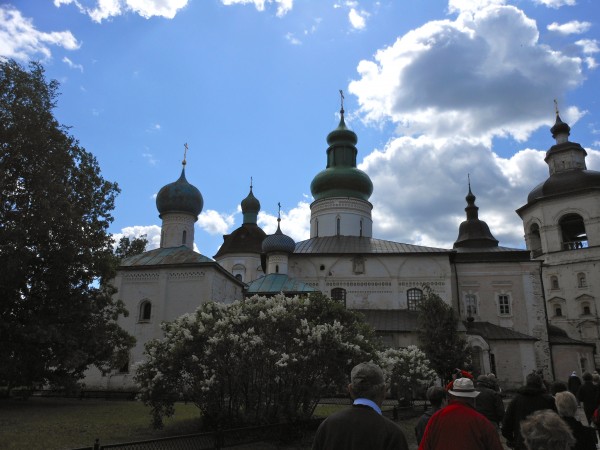 Cool icons below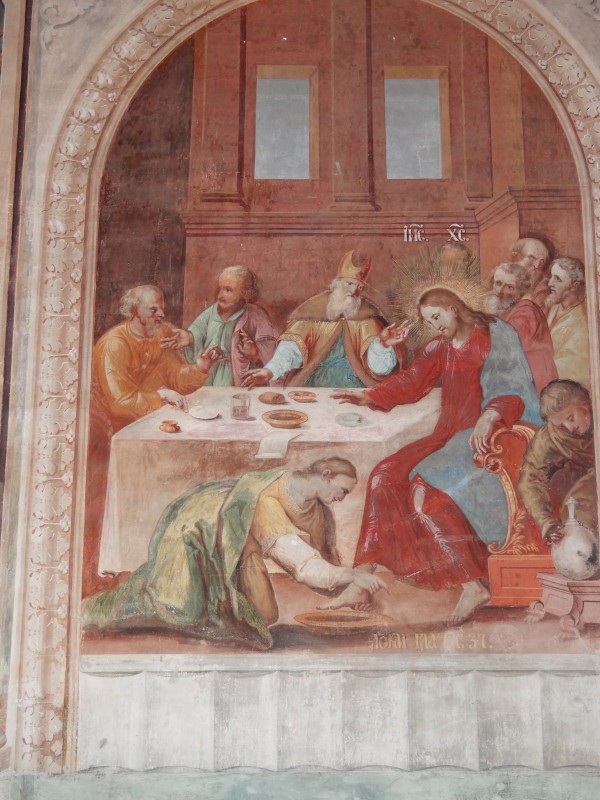 The rebuilt Dormition CathedralThe southern part of the city center, around the area where the Kotorosl and Volga intersect, is an area abundant in green park-like spaces. more cool icons below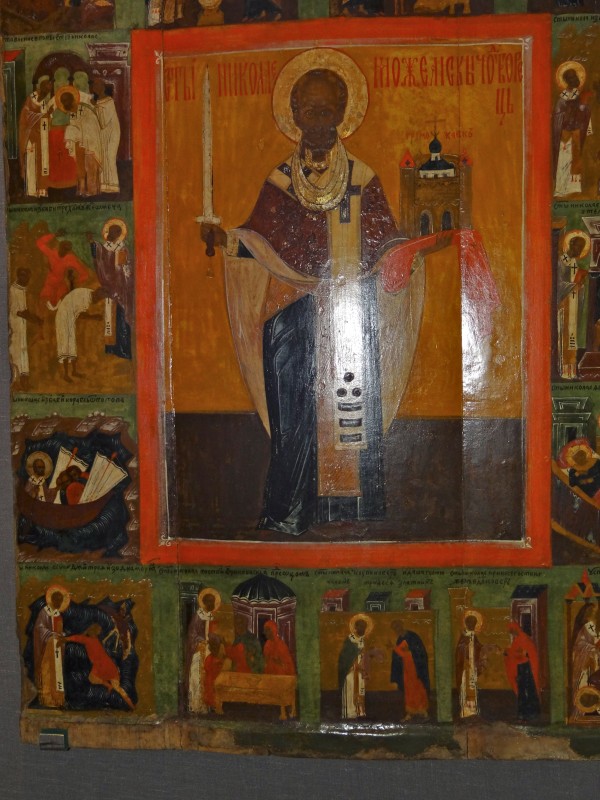 Yaroslavl is the site of the Volkov Theater (built 1750), the oldest theater in Russia, and the Demidovsky Pillar.
The city has many Russian Orthodox churches, one Russian Old Believers church, one Baptist church, one Lutheran church, one mosque and one synagogue.
The Volkov Theater still has a reputation for being one of Russia's most pioneering dramatic institutes and is considered, amongst the Russian acting community, to be one of the most prestigious playhouses in which to perform.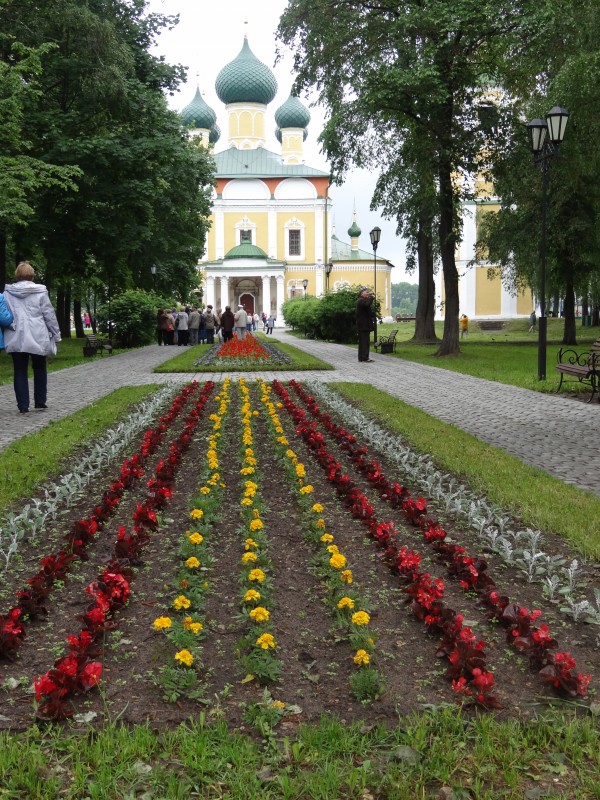 Even though Volkov's original theater troop only performed in Yaroslavl for a few months before then moving to Saint Petersburg (there was no reglar theater company in Yaroslavl again until the beginning of the 19th century), the town is still recognised as the spiritual home of the Russian theater and dramatics. Nowadays the Volkov Theater has two stages and a combined amount of around 1000 seats for spectators. It is considered to be the most famous of the Russian provincial theaters.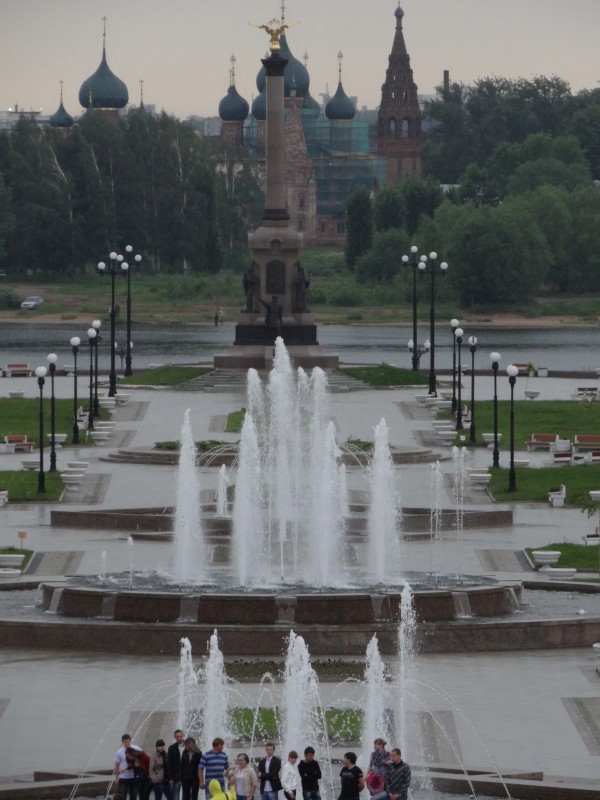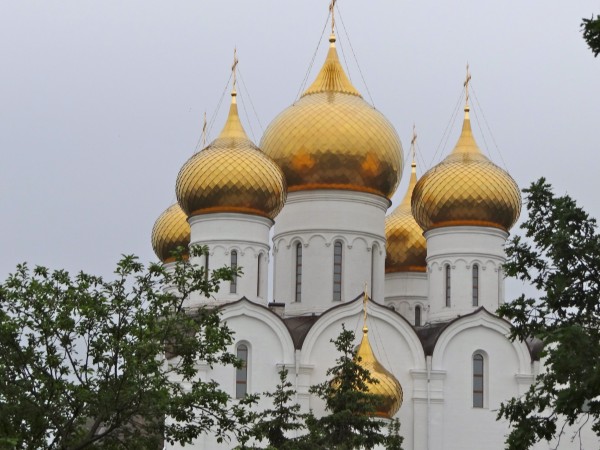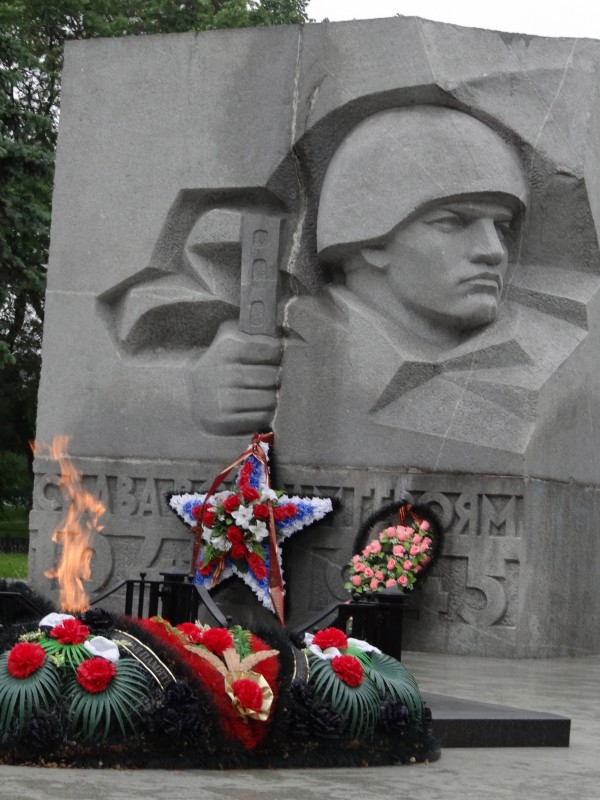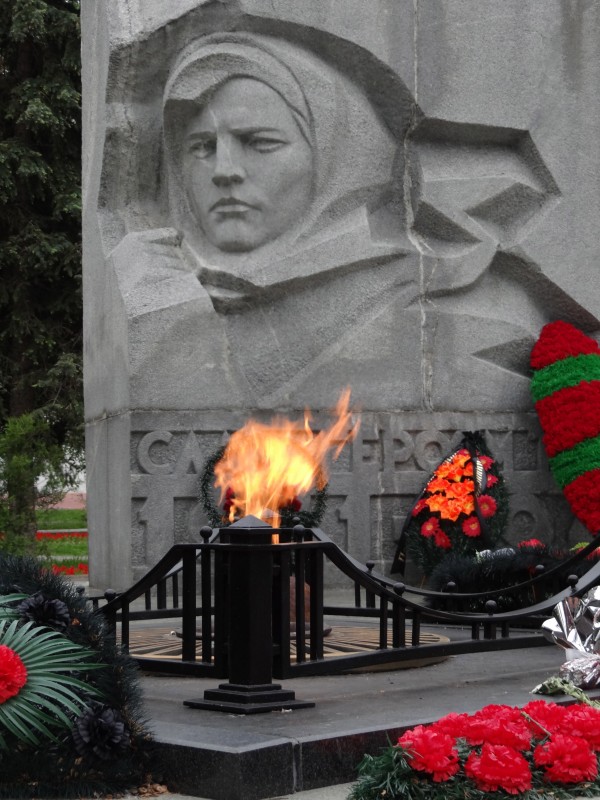 The eternal flame for the Russians that died fighting the Germans above and the church below