Buenos Aires
This part of the trip was done by my sister Joan and her husband Bob and their son Slater.  Slater was on a study abroad program that was placed in Buenos Aires, Argentina.  Part of the trip was to visit and estancia and Mendoza and Iguanssa Falls.  That is in another section So this is about Buenos Aires.  Wow what a town.
Strongly influenced by Europe Buenos Aires is sometimes referred to as the "Paris of South America".  The city has the busiest legitimate industry in Latin America, with scores of theaters and productions.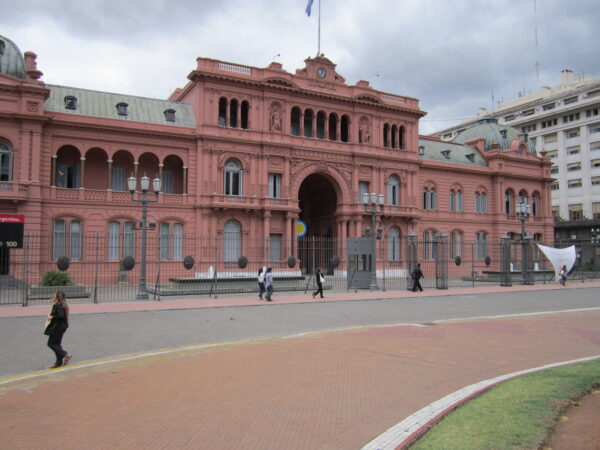 Presidential Palace above
Buenos Aires is the site of an internationally rated opera house. There are several symphonies and choral societies. The city has numerous museums related to history, fine arts, modern arts, decorative arts, popular arts, sacred art, arts and crafts, theatre and popular music, as well as the preserved homes of noted art collectors, writers, composers and artists.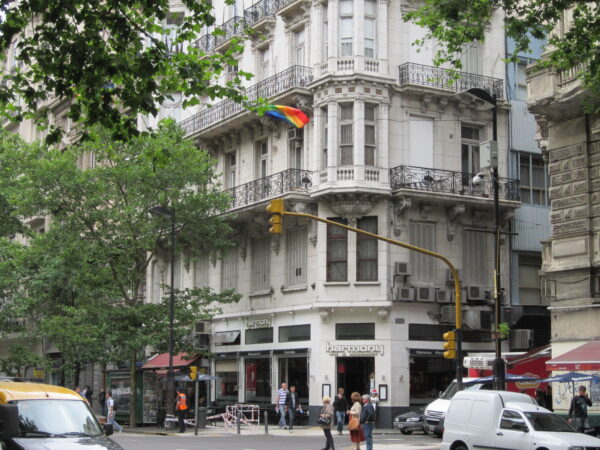 Very cool street scene above very European looking.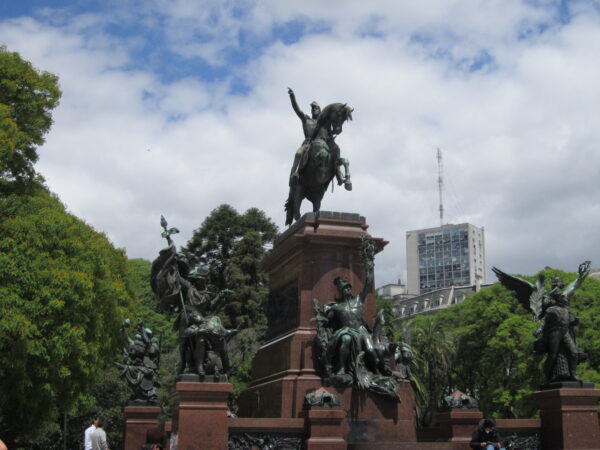 Nice statue above that is very famous
The city is home to hundreds of bookstores, public libraries and cultural associations (it is sometimes called "the city of books"), as well as the largest concentration of active theatres in Latin America. It has a world-famous zoo and botanical gardens a large number of landscaped parks and squares, as well as churches and places of worship of many denominations, many of which are architecturally noteworthy. Buenos Aires is also very active in street art, presenting major murals everywhere in the city.
This is the Tango's birthplace is in Argentina. Its sensual dance moves were not seen as respectable until adopted by the Parisian high society in the 1920s, and then all over the world. In Buenos Aires, tango-dancing schools (known as academias) were usually men-only establishments.
On 30 September 2009, UNESCO's Intergovernmental Committee of Intangible Heritage declared tango part of the world's cultural heritage, making Argentina eligible to receive financial assistance in safeguarding this cultural treasure for future generations.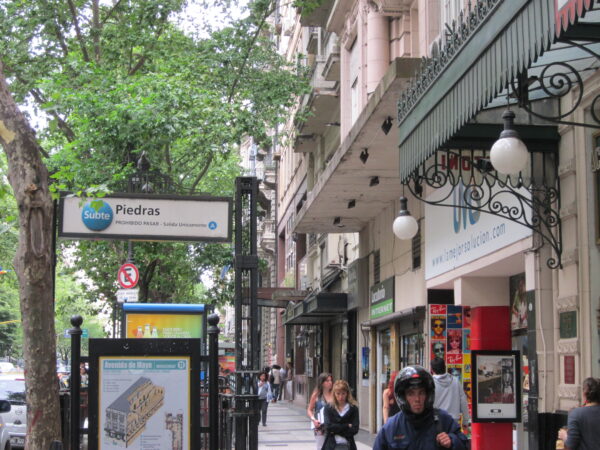 Mix together a beautiful European-like city with attractive residents (call them porteños),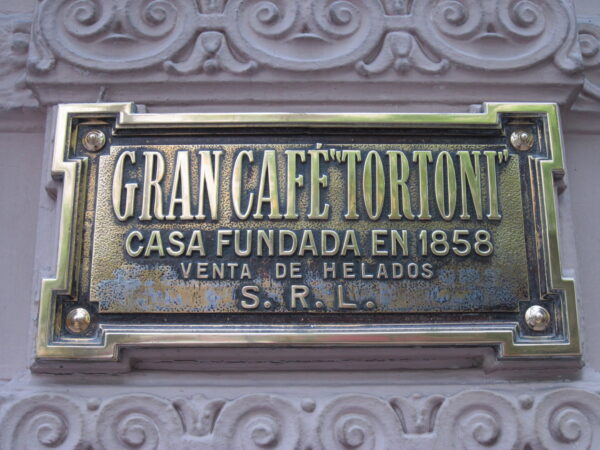 gourmet cuisine,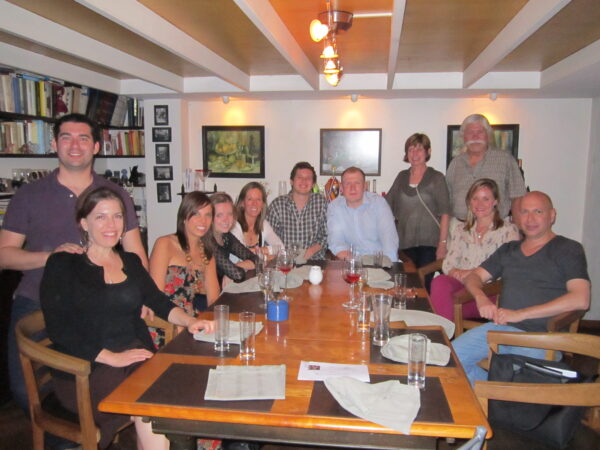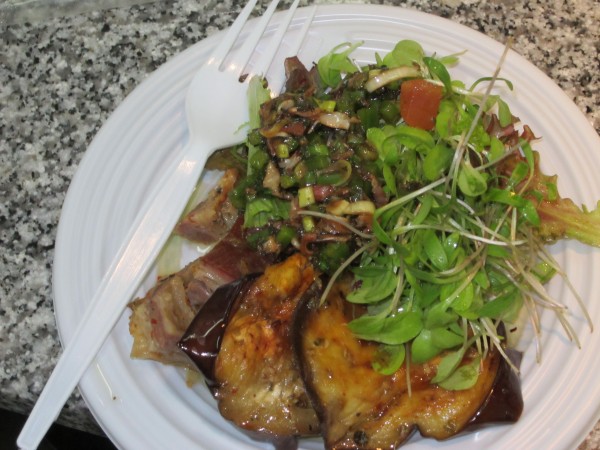 Wow look at this young and attractive group dinning at its finest!!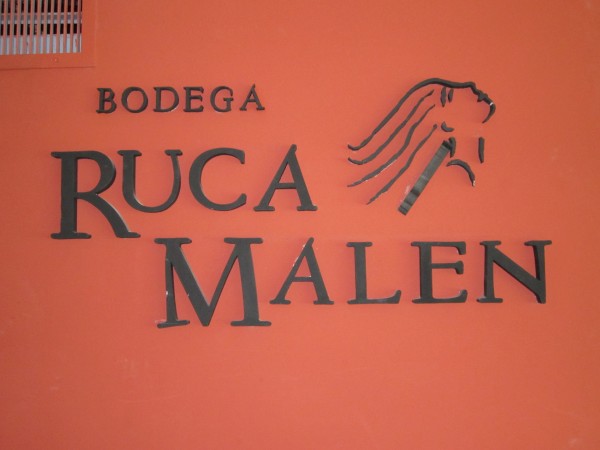 Awesome restaurant above.

 smoking good cuts above.
awesome shopping, a frenzied nightlife and top-drawer activities, and you get Buenos Aires, a cosmopolitan metropolis with both slick neighborhoods and equally downtrodden areas – but that's part of the appeal. It's an elegant, seductive place with a ragged edge, laced with old-world languor and yet full of contemporary attitude. BA is somehow strangely familiar, but unlike any other city in the world.
In between cutting-edge designer boutiques, ritzy neighborhoods and grand parks are unkempt streets full of spewing buses and bustling fervor. Seek out classic BA: the old-world cafés, colonial architecture, fun outdoor markets and diverse communities. Rub shoulders with the formerly rich and famous in Recoleta's cemetery, making sure to sidestep the ubiquitous dog piles on the sidewalks. Fill your belly at a parrilla (steak restaurant), then spend the night partying away PalermoViejo's trendiest dance club.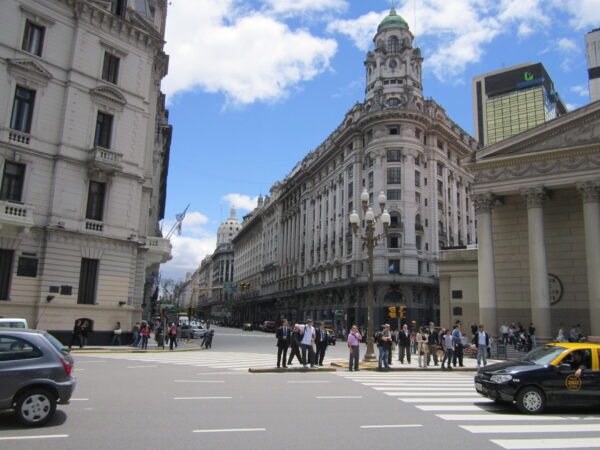 Park Hyatt, B.A. 
We stayed in the Park Hyatt, Buenos Aires. WOW!!!  The rooms were over the top and the dinning scrumptious. Duhau Restaurante offers sofisticated Argentinean cuisine with and emphasis on typical cuts of  Argentinean meat from the best breeds, including Wagyu, Black Angus and Aberdeen Angus.
The restaurant presents a special feature on wooden grill preparation, based on seasonal and local fresh products executed with contemporary style and flawless service. Connected to the garden with ample seating on the terrace, Duhau Restaurante & Vinoteca has a very intimate and cozy atmosphere.
Guests enter through the Vinoteca offering an extensive selection of Argentine wines and featuring the best Argentine Malbecs as well as international wines.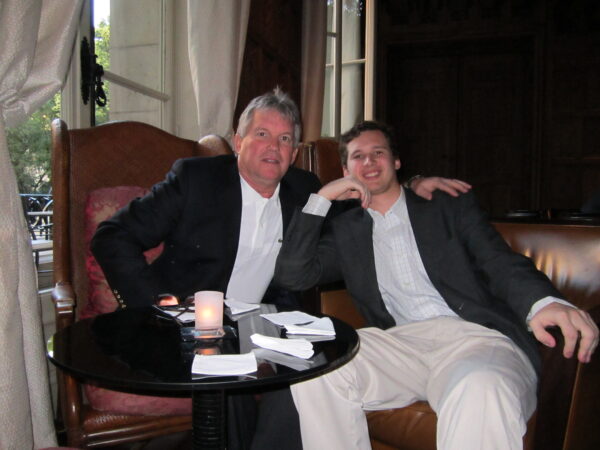 Having a few pops with my dad before heading out on the town for an elegant dinner.
The Vinoteca also features a unique Cheese Room offering the best artisanal regional cheeses selected by the Maître Fromager. These exquisite cheeses are served with assorted chutneys, dried fruits, and fresh home-baked breads. This is s cozy place for wine tasting and meetings, featuring a fireplace.
Gioia Restaurant offers spectacular views of the Palace and the garden. Service will be available throughout the day and an extensive seating area on its terrace provides for "al fresco" dining.
Piano Nobile Salones are the nerve center of the Palace, facing the garden and serving breakfast, small dishes and elegant snacks throughout the day with special emphasis on afternoon tea
Buenos Aires offers lots of cultural attractions. Visit the impressive hotel art gallery to view works by artists from Argentina and Latin America. Rejuvenate at our a leading spa in Buenos Aires. There's plenty to keep you occupied while visiting us. You may even learn the tango at the historic rooms of the Palacio. Visit the most exclusive shopping in town with world known boutiques. We offer a variety of activities for you and your family.
We did it all and here are some shots of the town.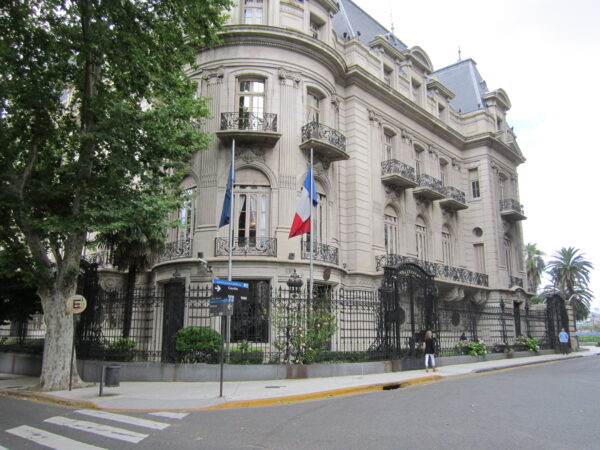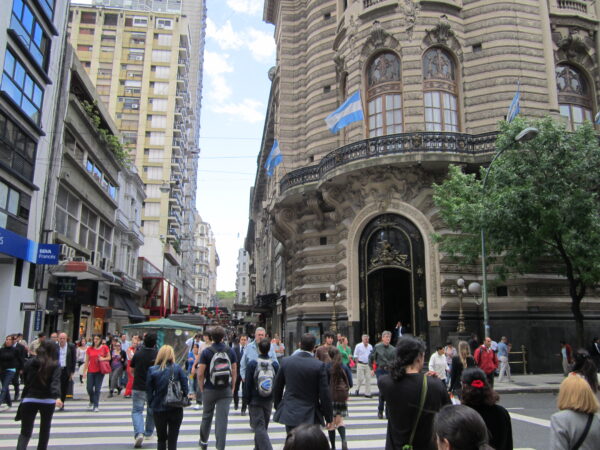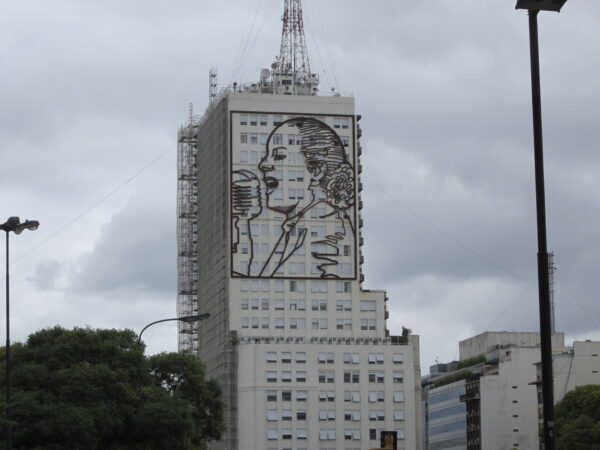 Kirchner wants it from the rich to give to the poor.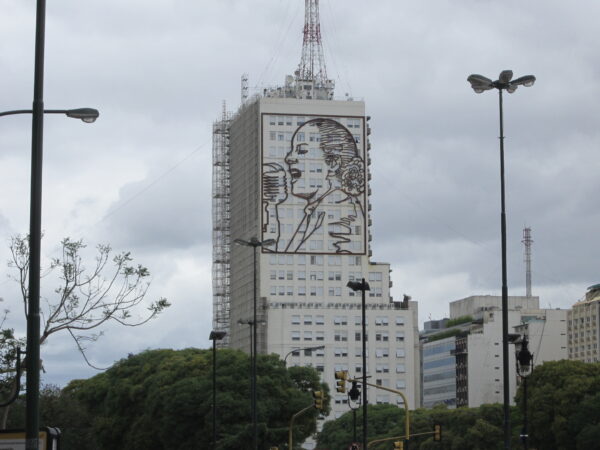 Estancia -Los Patos
From Buenos Aires we traveld to the very cool Estancia "Los Patos".The main building of the Estancia Los Patos was constructed by Angel Estrada in 1969 and has been recycled and also some new bedrooms have been built due to the demand of mostly northamerican and european guests.
The Estancia Los Patos has a lodging capacity for 10 persons . It has five deluxe suites with private bathroom. One of these has a king size bed and the possibility of adding a third bed. Each room is decorated in line with the style furniture belonging to the family. In all cases, the rooms are large and have a peaceful park view
The living-room is very cozy with a big fireplace always kindled during winter time. The full-board service includes American breakfast, drinks, lunch, tea, drinks and dinner.
The Estrada family, of great polo tradition, invites guests to practice one of the more exclusive sports in the world, offering them horses, all necessary elements, and a especially designed polo clinic for those who wish to be initiated in this sport. At the estancia, polo ponies are raised, broken in and trained. The polo field at the Estancia Los Patos is one of those existing in the area and its use is subject to the activities previously planned by polo players. In the polo fields at Estancia Los Patos many renowned polo players have played, among them Adolfo Cambiaso (h), who is presently considered the best player in the world, and is distinguished by most of the polo colleagues, as one of the best players in the history of this exclusive sport.
After so much wine we had to retire back to our cute little houses in the vineyard.  The entrance to one of our little homes below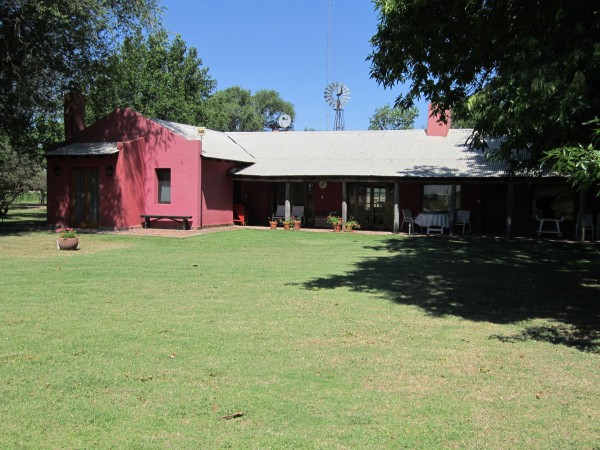 Our vineyard we stayed in with the entrance to our little home below.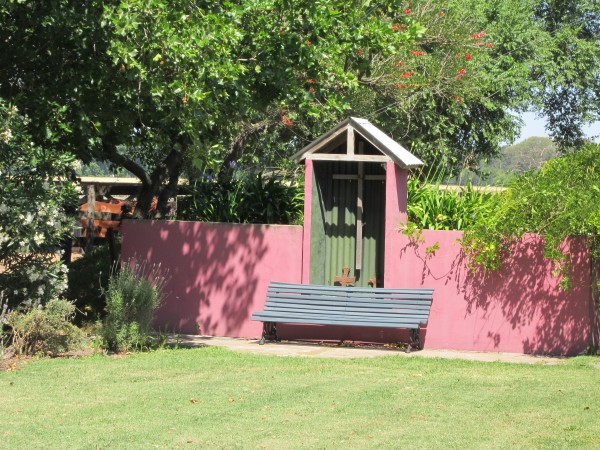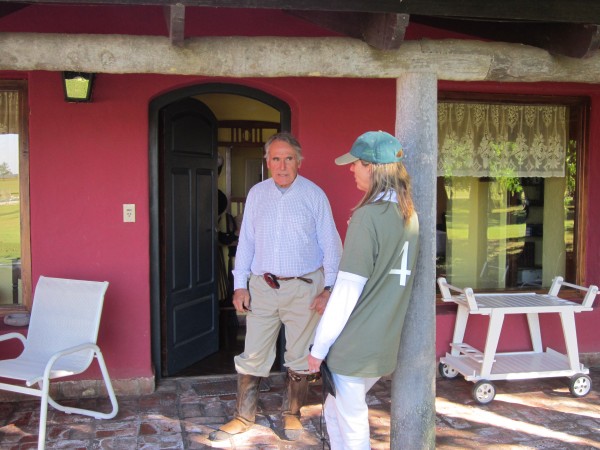 How cute is our home above and below.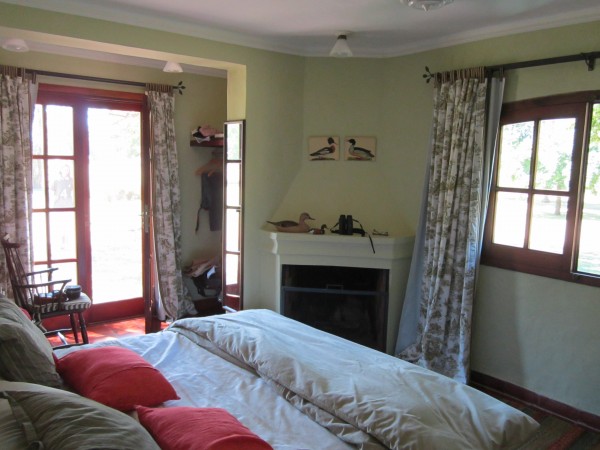 The inside with fireplace, very nice.
We probably are right when we say that one of the loveliest things you can experience in life is to go out riding in an estancia.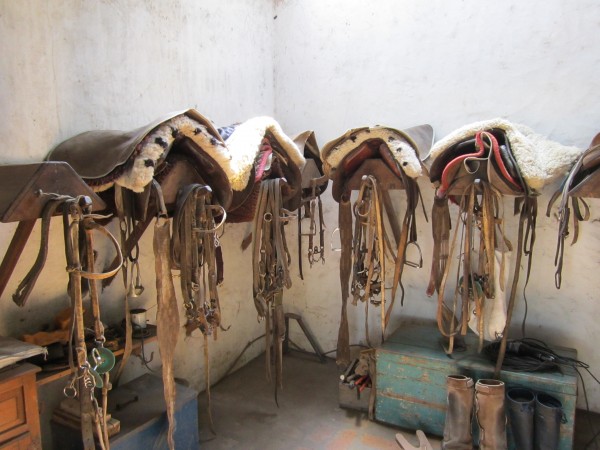 We did polo and rode horses it was a great time.
That's why we have organized horserides in the ranch, it's the best experience we can offer our guests.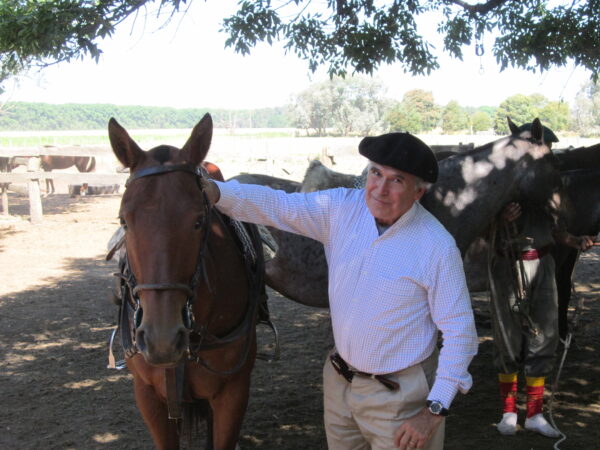 Those who come and visit us want to ride on horseback or be driven in a horse carriage. We have selected our horses very carefully and you will feel good and trust your horse in a very sort time. You will enjoy during the whole ride. In that way we have a different view of what happens in a working estancia as ours. A simple way of life linked with nature and the leisure you deserve.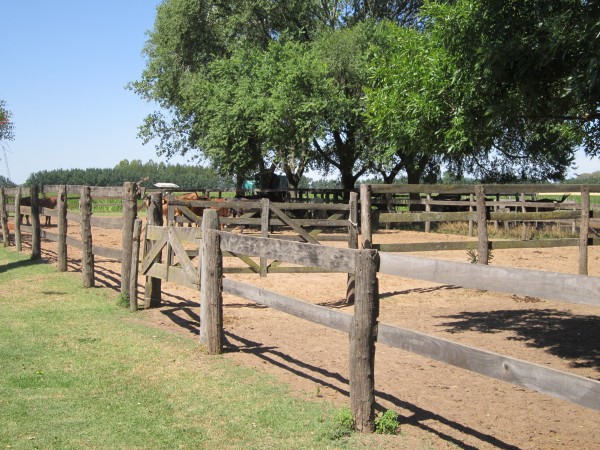 The corral above.
Cavas Vineyard, Mendosa
From here we traveled to Mendoza, wow the wine capital of Malbec wines in the world. We stayed in the Cavas Vineyard.  Mendoza is the centre of Argentina's Wine Industry. Over 900 wineries stand up in  this vast region at the foothills of the Andes. Fabulous landscapes for outdoor activities, great weather -over 320 days of sun a year- and very friendly people are some of the irresistible aspects of the region. Mendoza is 90 minutes flight from Buenos Aires, and 45 min. flight from Santiago de Chile. Cavas Wine Lodge is the first Lodge of its kind in South America, blessed by the natural beauty of Mendoza, an idyllic wine growing region at the foot of the Andes. Nestled in a 35 acre vineyard, Cavas Wine Lodge is strategically located between  the best known wineries and the magnificent Andes Mountain range
This place is the best place ever see the video.  Our video got deleted so I used this but it is awesome!!!
At Cavas Wine Lodge's we are convinced that the best-tasting food is organically grown and harvested in ways that are ecologically sound.  The menu changes every 3 months, designed to be appropriate to the season and composed to show off the finest ingredients obtainable. The restauran is open for lunch and dinner Monday through Sunday, by reservation only. Lunch served from 11:30 am, dinner starting 7 pm.

Yes it is sick awesome beef and wine.
Spacious underground cellar showcasing 250 carefully selected wines from the Mendoza region. Enjoy a tasting with our sommelier or a private dinner in the cellar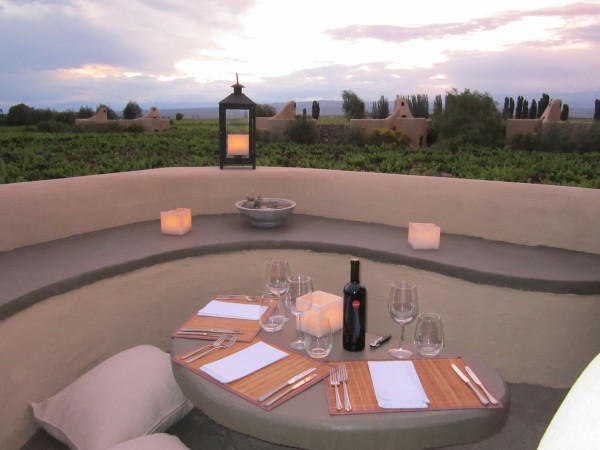 Dude if you don't like this your are sick it is awesome good wine and good food!!!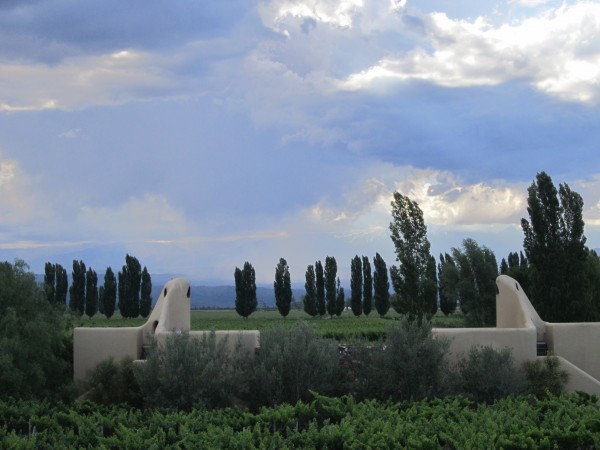 Look at one of our cabins in the back, adobe at its finest.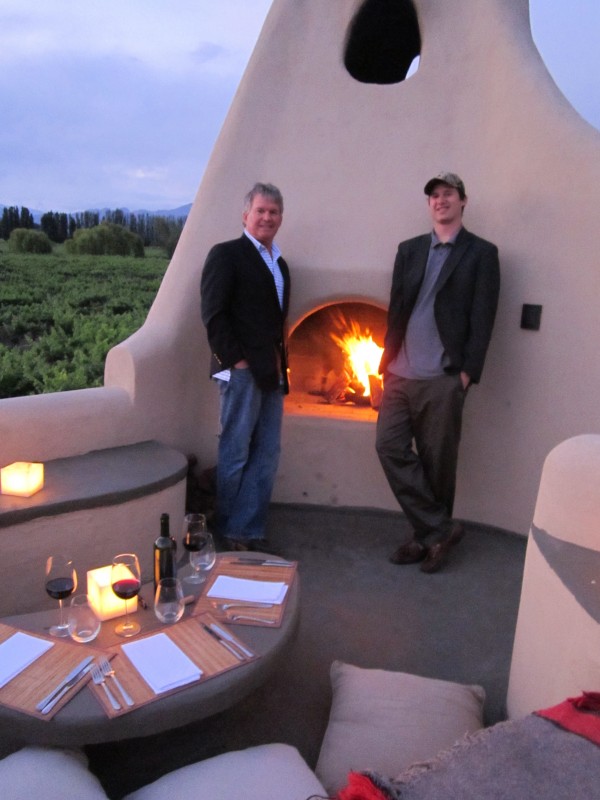 We stayed in the Vinyard above in these very cool adobe like cabins that were well appointed.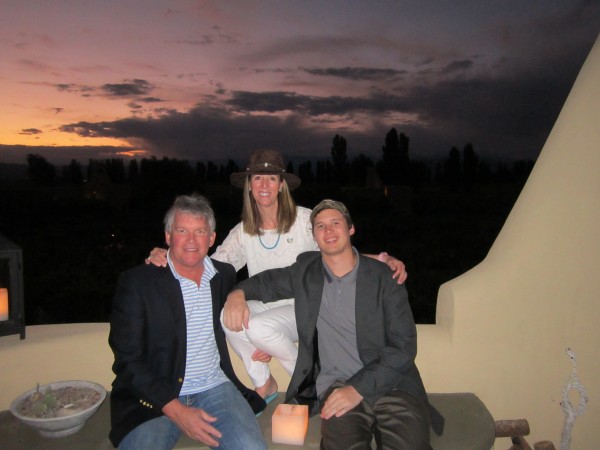 This is mom, dad and myself chillin on the outside deck of our adobe home directly in the middle of the vinyard above.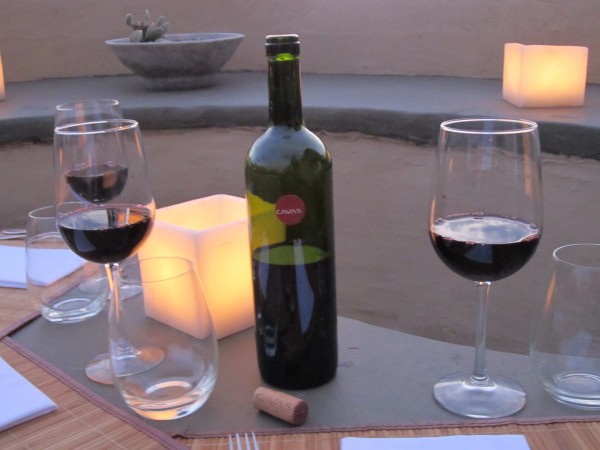 Having a few cocktails on the veranda.
In the present time guests find a balance between a traditional way of life and the comfort of modern technology.
Having a glass of wine before going to dinner.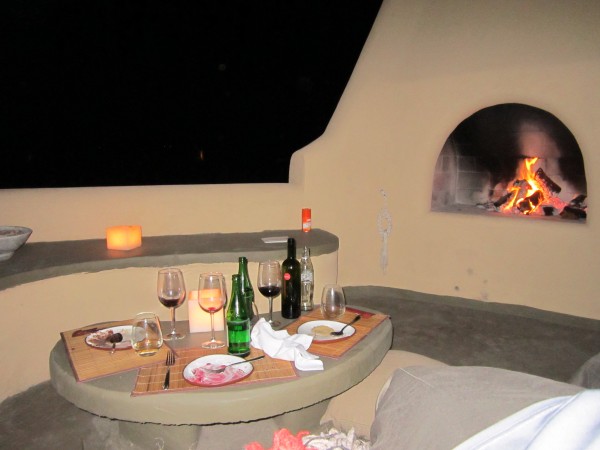 Our outside porch above.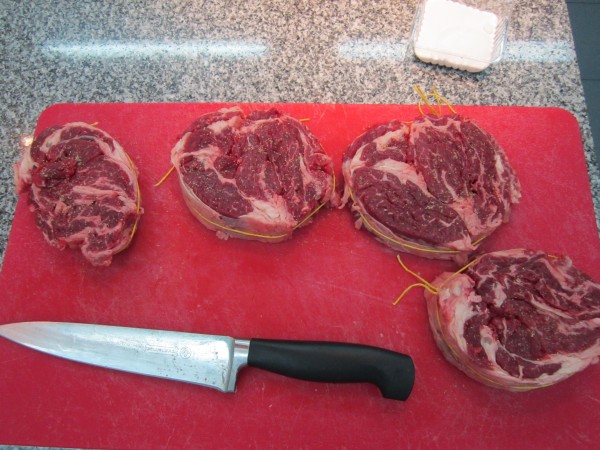 Dinner above
ONe of the vineyards we visited below and on to vineyard tour below. Wow a lot of wine!!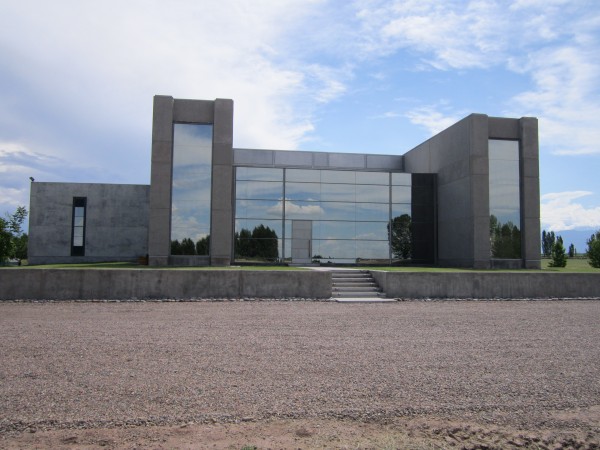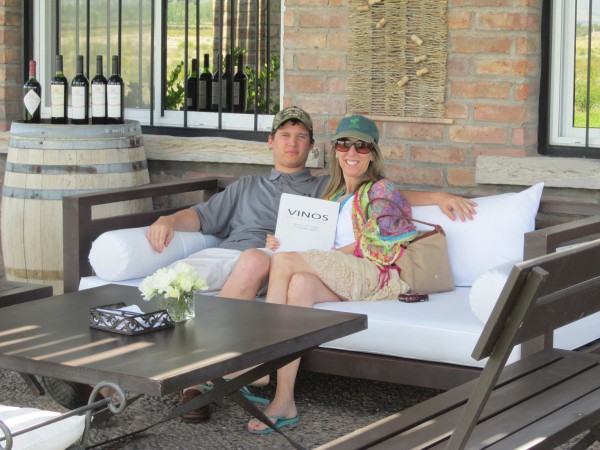 One of the Vineyards and getting ready to take down some wine,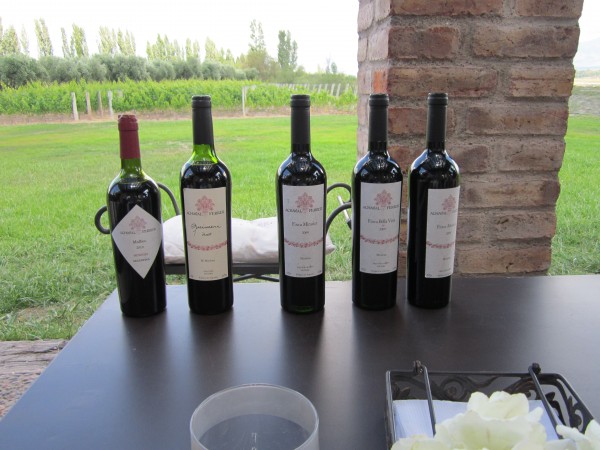 Set up to take it down, some great Malbec over looking the vineyard.
Ok so we took a tourn of the vineyards and we tasted along the way, did I say that drinking and studying!!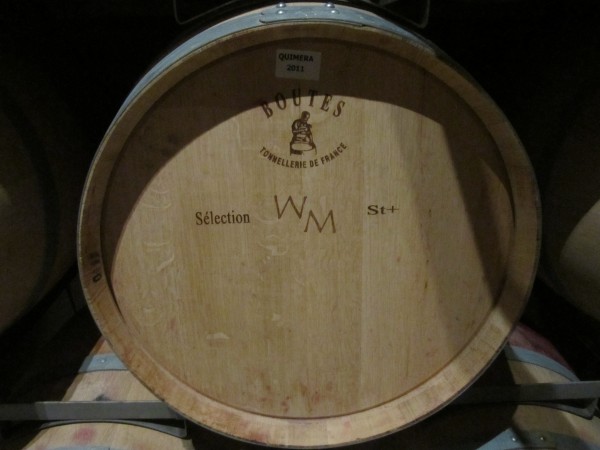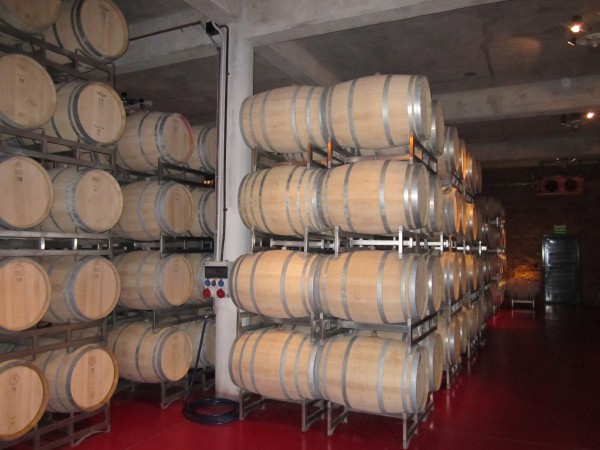 Yea definitely people consume way to much wine, save it for me.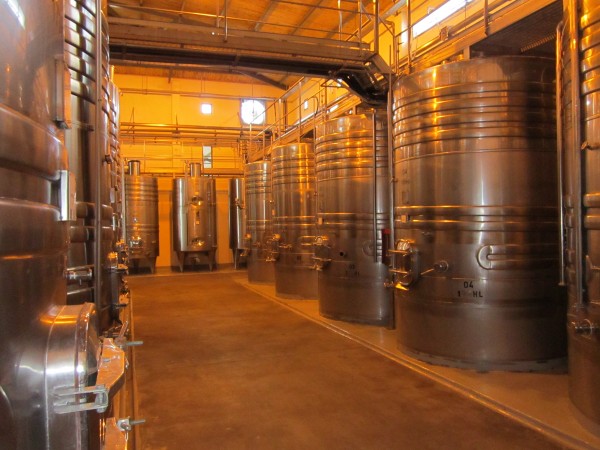 Very sophisticated operations.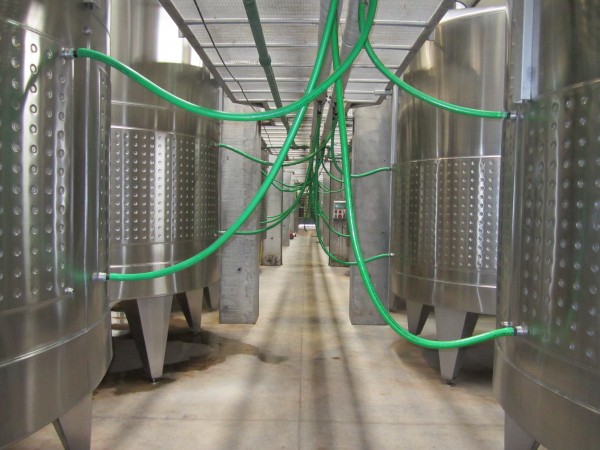 so a good time was had by all!!