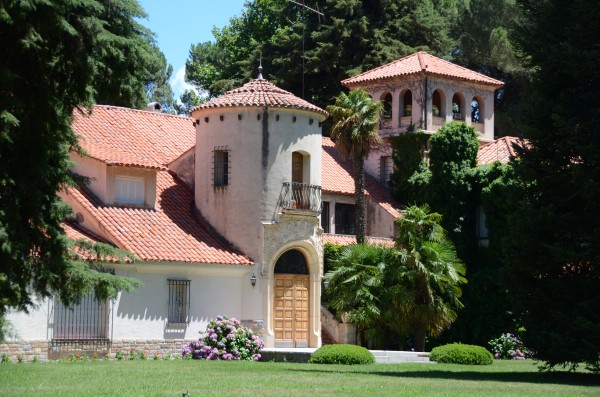 A 23,000 foot mansion on 90,000 acres and Arden and I stayed here and had it all by ourselves with 5 maids and servants.  It was the best.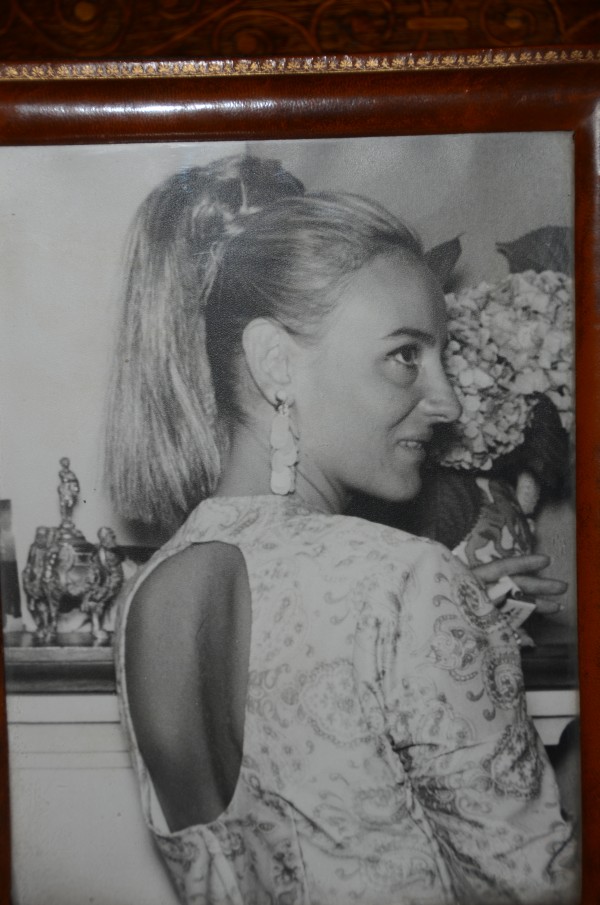 This is Lucila Bombal.  Wow she is one smoking hot chick.  Dear God I did not think it was possible to create someone this beautiful.  WOW  Old world elegance and Parting thoughts.
As we ended our trip, Arden and I were lucky to visit with and stay in the lovely, elegant, and majestic Estancia Ancon. This is a magical place, where rest is embraced in textures and colors of blooming orchards. The property is a refined environment that recalls European castles, formal parks and gardens and is unique for its centennial trees. As commoners, we felt as though we were intruders to this lovely place. This is a private home not a hotel, how lucky are we to have this opportunity.
This estate at one time encompassed close to 90,000 acres and produced ten million liters of wine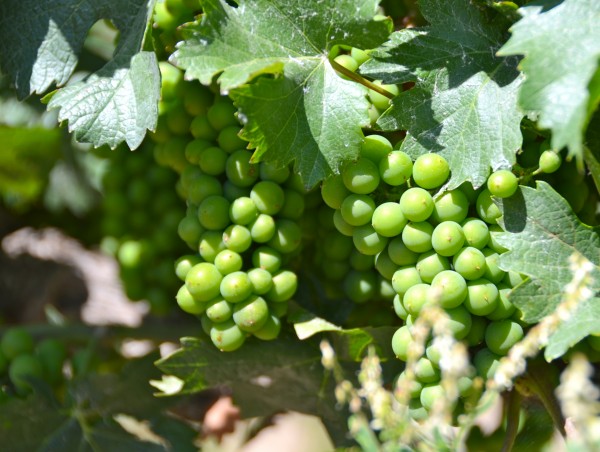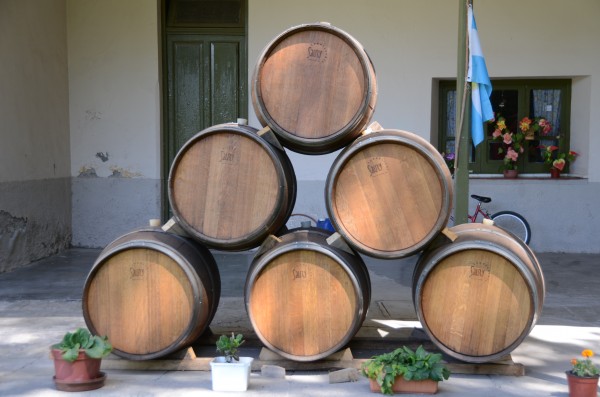 and eighty thousand liters of milk per year. Now the working estate is down to 8,000 acres with an equestrian center, wine cellar that focuses on high end wine production, black angus cattle,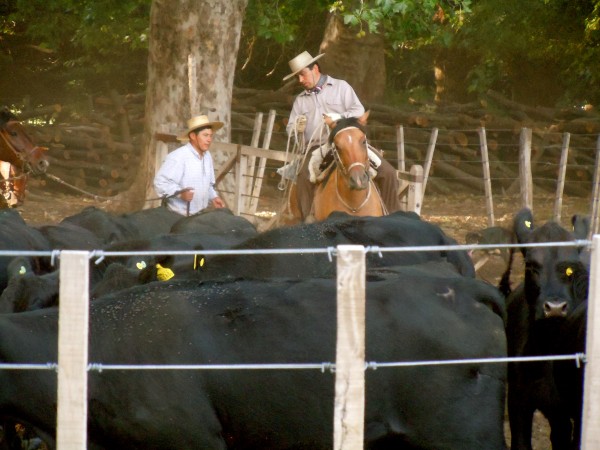 walnut, cherry and potato farming-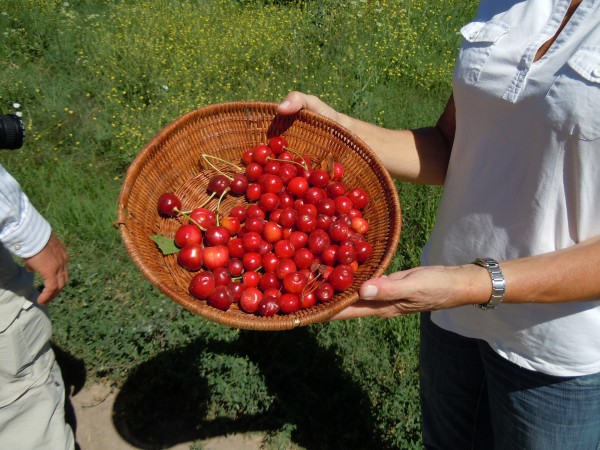 this is a real plantation supporting forty families and organic free range practices- it has not embraced industrial farming techniques.
Our driver delivered us to the manned guard house that granted us entry to the estancia on a rather long stone driveway that was lined by majestic hundred year old forests that formed a tall canopy overhead shielding us from the sun's warm rays. Upon arrival, we were greeted by the four full time sharply dressed staff in smart uniforms. As we were introduced and they carried our bags into the 23,000 square foot twelve bedroom and bathroom mansion.
This mansion exudes old world elegance and embraces Italian renaissance works. It walls are two feet thick and is a two story building with turrets and towers that are covered in red tiles. We entered the mansion through intricately designed hand carved oak doors and walked down hallways that are sixteen foot wide. Its polished marble floors are covered with antique Persian rugs with arching ceilings overhead that approached 16 feet. There was a formal living, and dinning room, a walnut wooden library, music room and sunroom. The main house has twelve bedrooms and twelve fireplaces and a rather large curving marble polished stairway that led to the second floor rooms and balconies.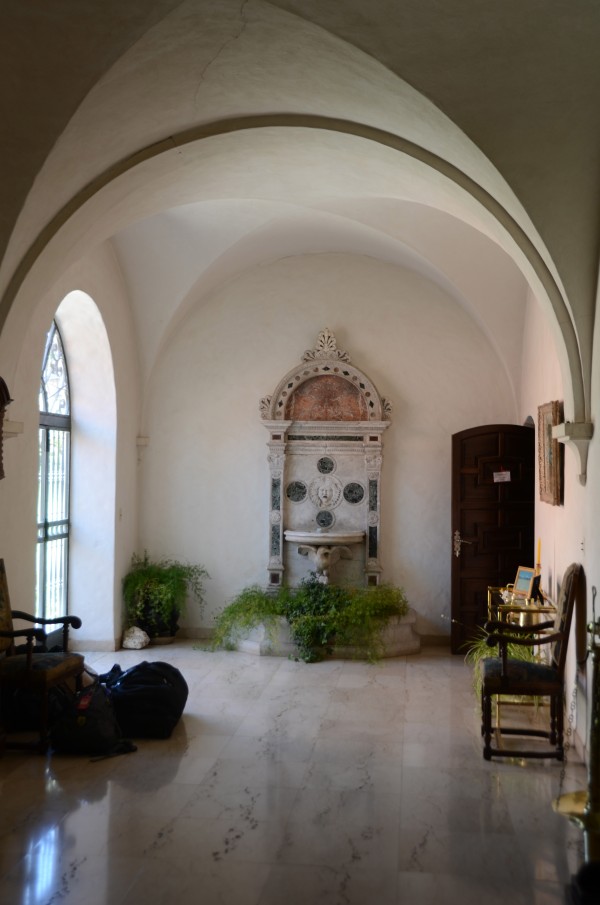 The marble hall way above
Our room housed a tortoise shelled armoire, fine silk Persian carpets and a rather large bathroom and sitting room. At night, calming songs from the numerous birds and insects drifted through our windows lulling us to sleep until the morning sun cracked the blackness. Our meals were served in the formal dinning room. In the afternoon, we were served cocktails outside on the tiled porch that overlooked the colorful formal gardens, pool and tennis court. In the evening, we dressed in coat and tie for the deliciously created five course prepared meal that was elegantly served. Dinner started with a homemade soups and an exquisite chilled chardonnay which was followed be a pear and walnut salad and accompanied by a glass of Sauvignon Blanc, all from the estate. Our main meal was a finely prepared braised tenderloin occupied by a mixed fresh vegetables and potato dish which was followed by a crème bur lee'' and Columbian coffee in tiny demitasse glasses.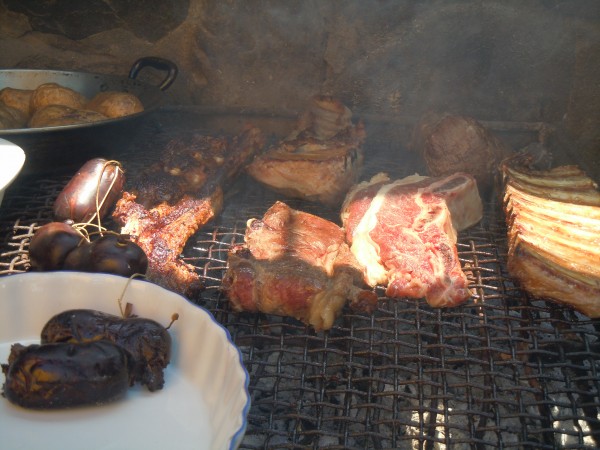 We were seated at a finely made wooden table and chair set and candelabras with lighted candles a sterling chandelier lighted the room in soft hues of golden rays. The dinner was served on beautiful patterned bone china sets accompanied by sterling silver service with crystal drinking goblets. A rather large fireplace with the family crest embedded in the stone work was lit, casting golden rays across the room. The multi width plank hardwood floors would be difficult to reproduce today.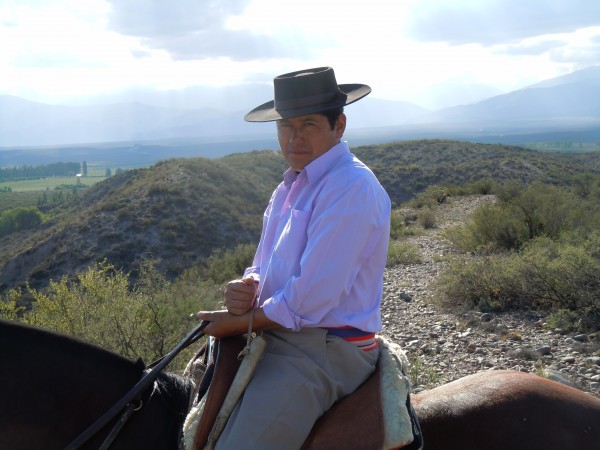 One day Arden and I went horseback riding with real gauchos for over two hours and galloped for fifteen minutes without stopping through the rolling estate on working stallions and another day rode bikes through the vineyard for a few hours before returning for cocktails- how nice is that.
The owner of the magical and regal palace with old world charm is a beauty and queen herself- Lucila Bombal. Her beauty is inviting, seductive and intoxicating. Her silken blond hair falls away from the tortoise shell broach along the elegantly curved shaped neck line. Her high cheekbones, sapphire colored eyes and finely curving lips exude elegance and beauty. Lucila exudes sophistication from her regal upbringing and she has hosted some of the most prominent people in the world to her country estate here outside Mendoza Argentina. Her children were raised in the finest schools, play polo, tennis and fence and are truly aristocratic and well mannered.
I dreamed one evening that the family and friends emerged from the pictures that resided on the Steinway piano and came to life for an elegant party that Lucila gave. In the dream, I saw beautiful ladies and debonair gentlemen, all prominent guests. The women wore fine European silken dresses and white pearl necklaces and fine jewelry and the men were smartly attired in the finest European coats bearing their family crests and shirts with gold cufflinks and they finished their outfits with ascots or silk ties. The guests mingled about indulging the fine wines and Champaign's from the estancia as well as highballs and the scrumptious passed canapés and hors d'oevores. Music flowed around the house and the men spoke of their recent business successes and the ladies spoke of their summer travels to Europe and their newly acquired purchases of fine dresses, collectible Persian carpets and antique furniture for their homes. I mingled about hidden from view but enjoying myself until sunrise when all the guests reentered the pictures, my dream ended. So it was from this place we left for home.