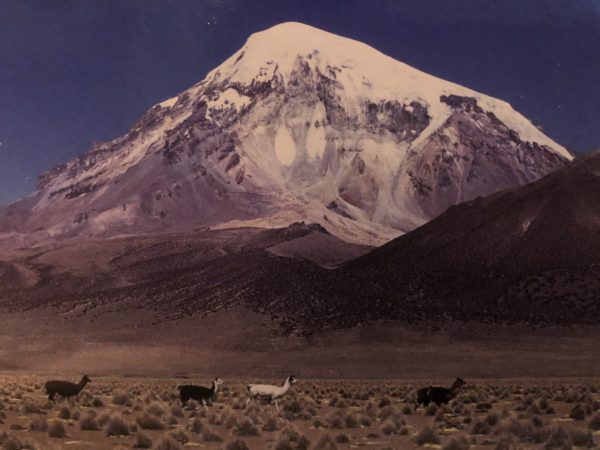 Parinacota (21,850 feet) is an active (fumeroles) stratovolcano and had its last real eruption about 1700 years ago. The crater is about 300m wide and 250m deep and young lava flows on the peak's western side is a proof of quite recent activity.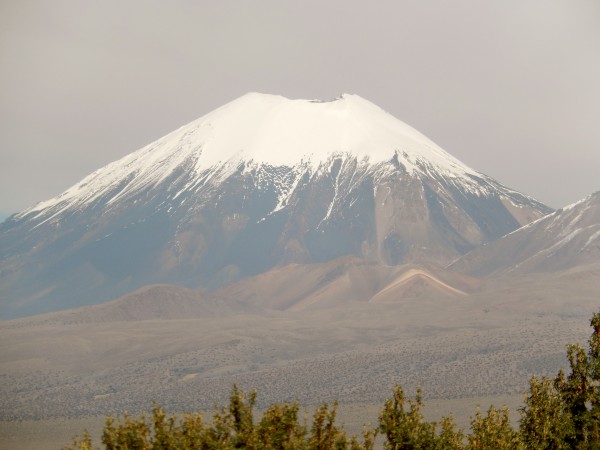 Because of its almost perfect symmetry and good-looking snowcap, the peak has become a favorite for climbers. The normal route is a walk on scree and later ice/snow and as the inclination seldom becomes steeper than 40 degrees.
Our journey started from La Paz Bolivia (crossed borders without going through customs) and traveled to Sajama Village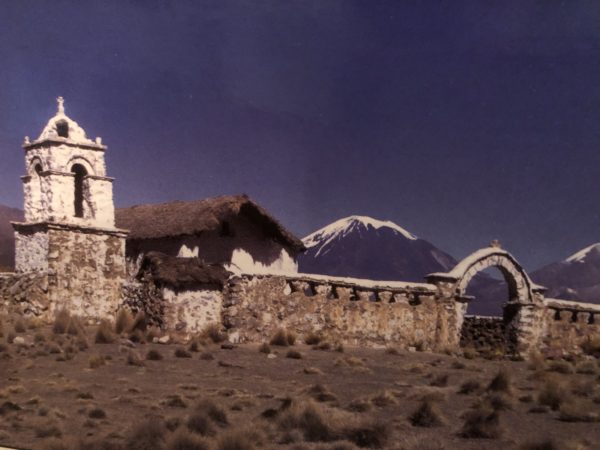 (base camp in about 5.5 hours. Went to the church there for Santa Samana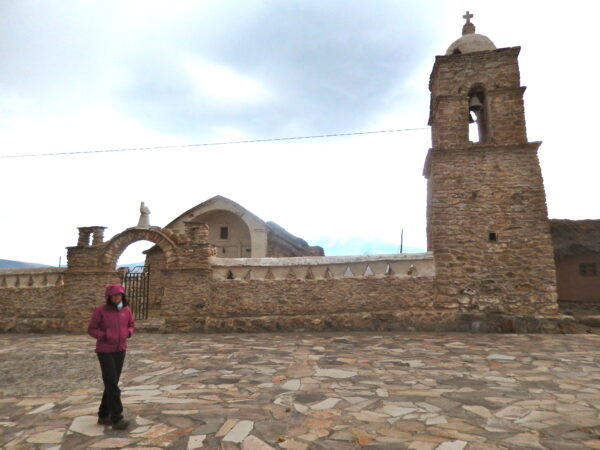 Our beautiful little adobe cottage below in Samaja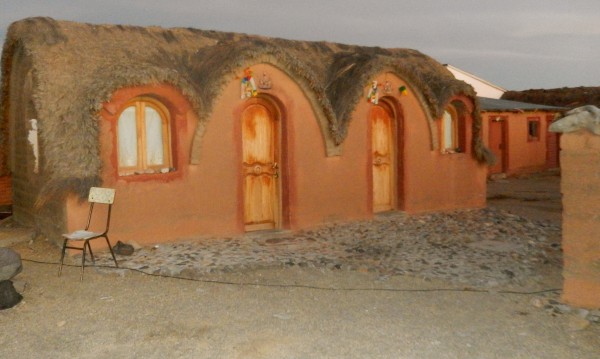 This was a cute town and we stayed on an adobe hut and had two days of hiking to acclimatize. We climbed to base camp on Sajama – the highest mountain  in Bolivia (Arden below on way to base camp)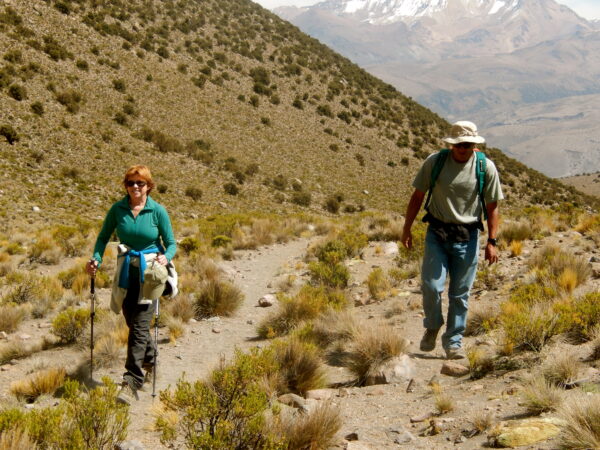 Lunch at base camp below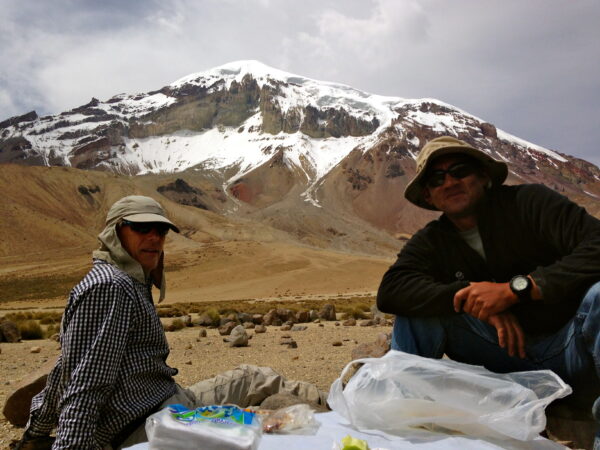 Sajama below, 21,750 feet tallest in Bolivia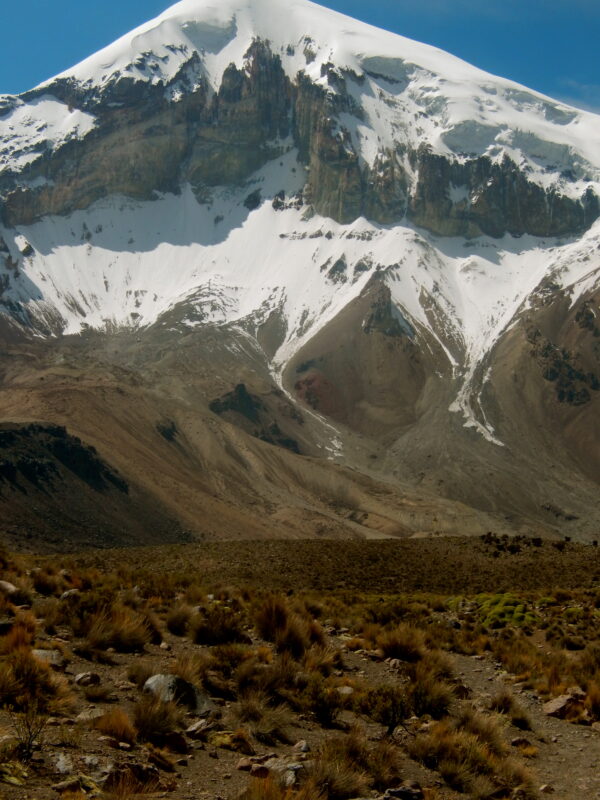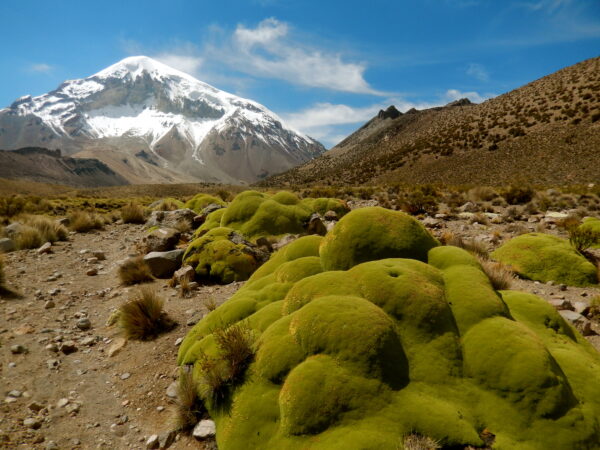 LLamas below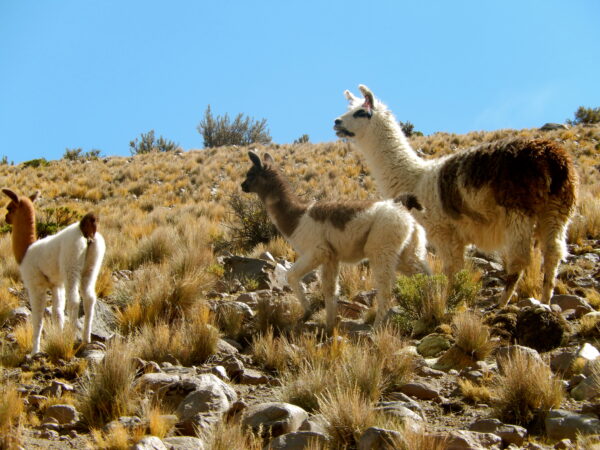 From Sajama village there's a sandy track leading to the foot of the Parinacota peak. Leaving the village below in the Toyota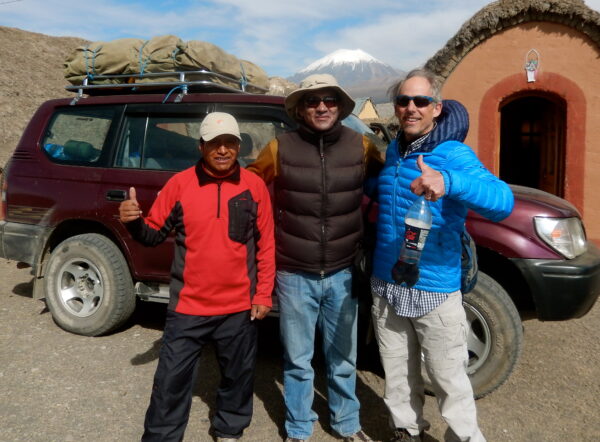 On the sandy road to base camp below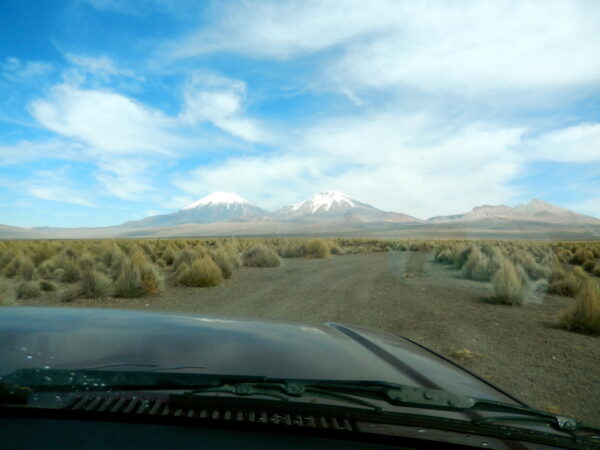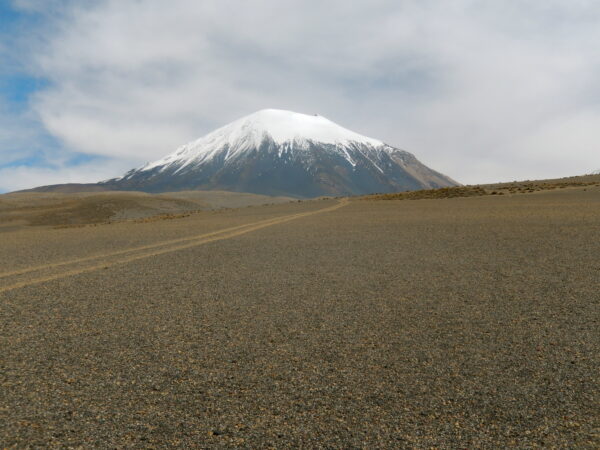 Setting up base camp below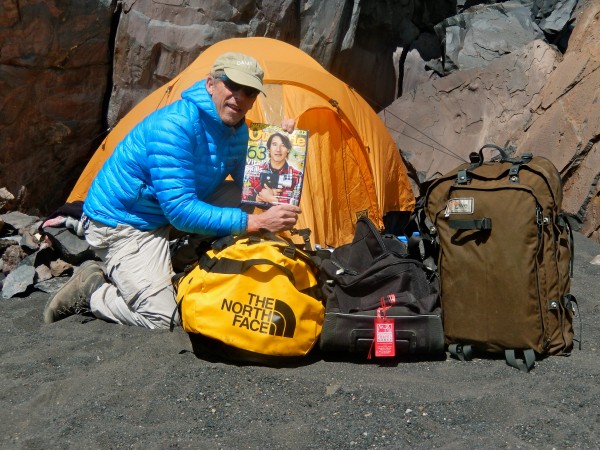 There is a Refugio on the southern side of Lago Chungara, which can serve as a base for the night as well at about 16,500 feet. We choose to camp there (above) and it was windy but not that cold. Technically speaking, Parinacota is a very straightforward climb, but with high elevation, so be sure to bring an axe and crampons as there is quite a bit of ice and snow.  Also bring a helmet as we experienced some rockslides as well.  I started the climb at 2 Am hiking through scree fields until reaching the snow-ice fields at about 4 am.  The ice is a relief as there was no slipping with our crampons. Climbing to the top at night below notice the rope and crampons and ice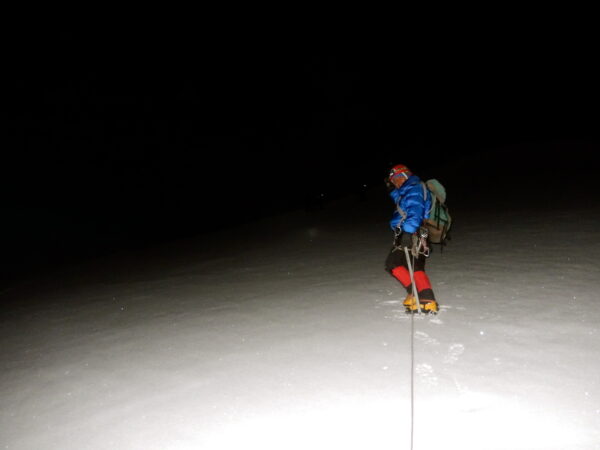 about 5 Am below belfore sunrise
Sunrise above, not at summit yet.  We reached the summit at about 7 Am after sunrise below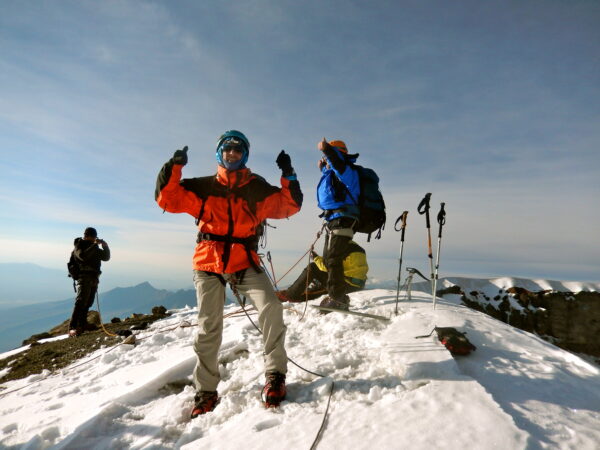 and notice the volcan walls below
and then started our trek back to base camp through the snow below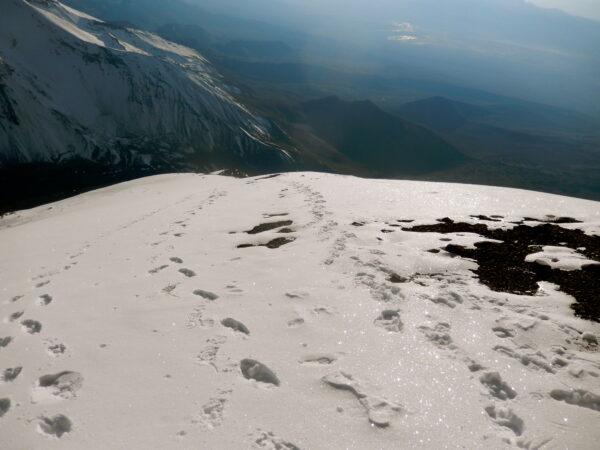 The scree field below and another cool mountain.  Imagine skiing that bow, it is doable!!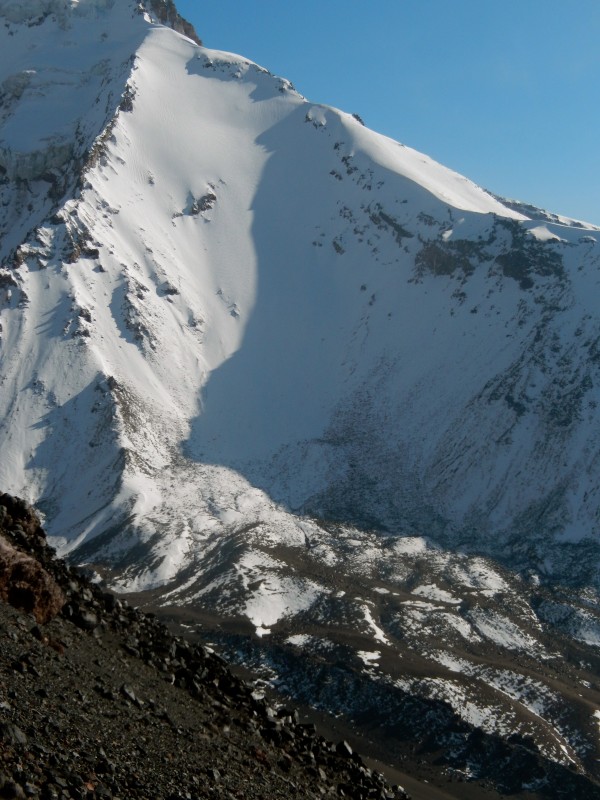 You can see how steep the scree is, above wow my legs were tired
I was back in camp at about 9:30 AM after descending some dicey rocky slopes below – see the refuge below, we were over by the far rocks camping. Yes it was successful