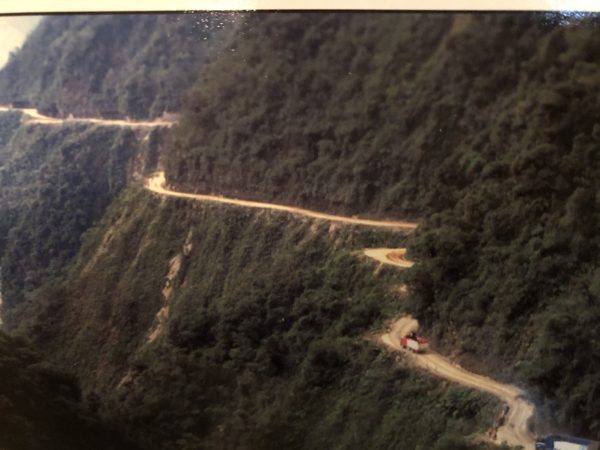 La Carretera de los Yungas is probably the most famous and the world's most dangerous highway known as Death Road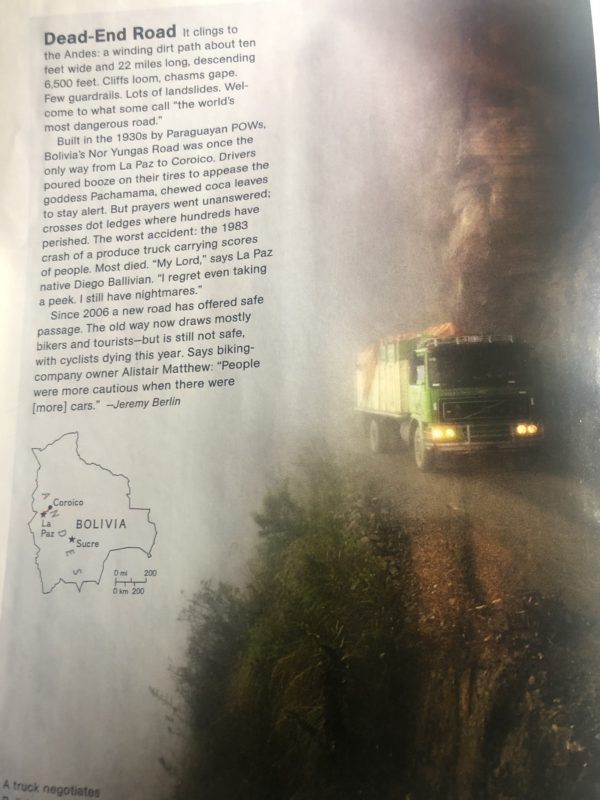 and Road of Death.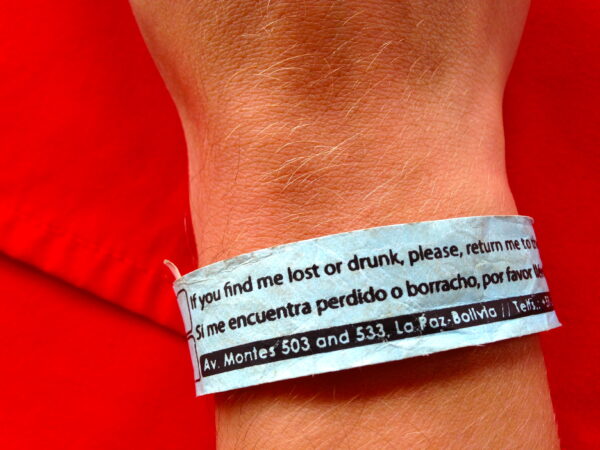 This gravel dirt track covers a 42 mile stretch between La Paz and Coroico, in the Yungas region of Bolivia rising to an elevation of 15,260 feet where even the internal combustion engine is forced to toil and splutter. Here we are in La Paz about to start the ride to the summit at 15,200 feet wow.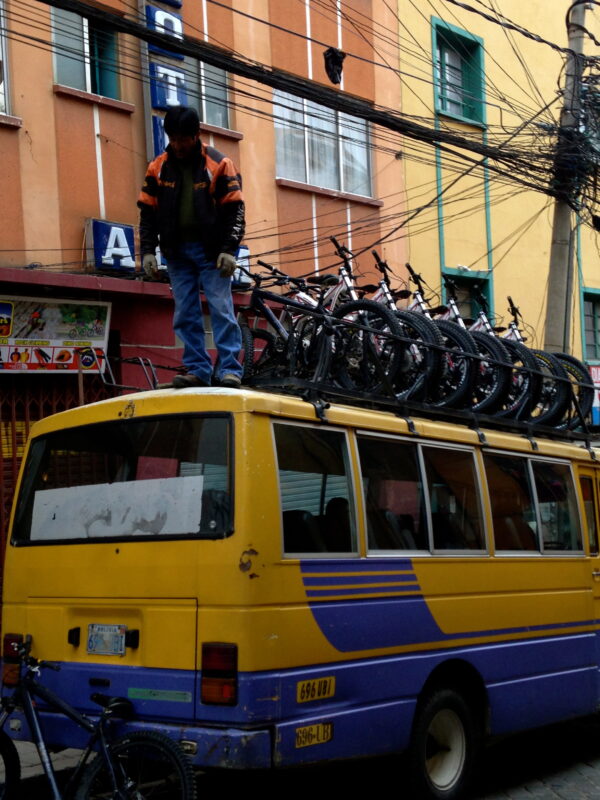 At the start and it was snowing and then changed to a downpour – talk of hyperthermia. Arden and I below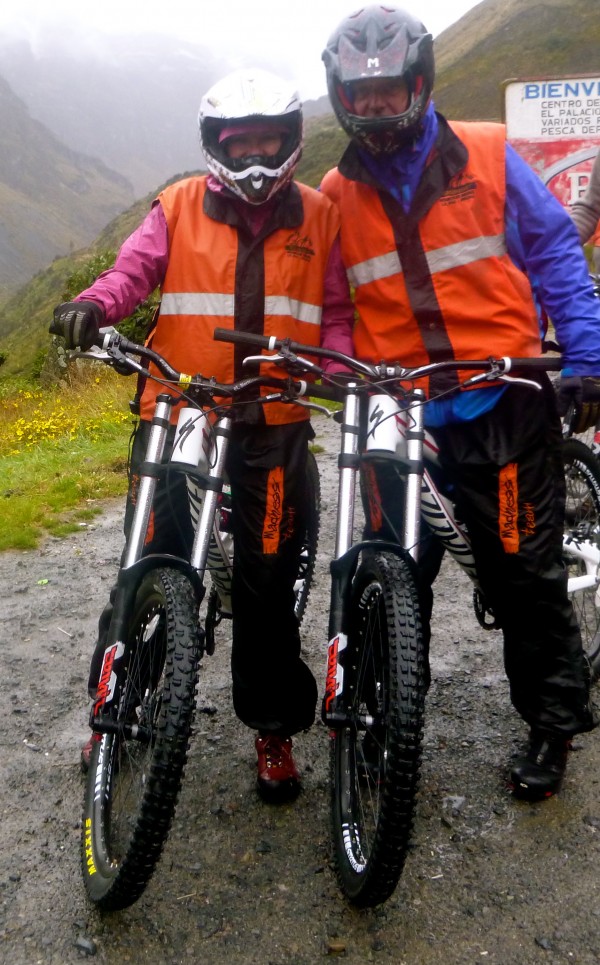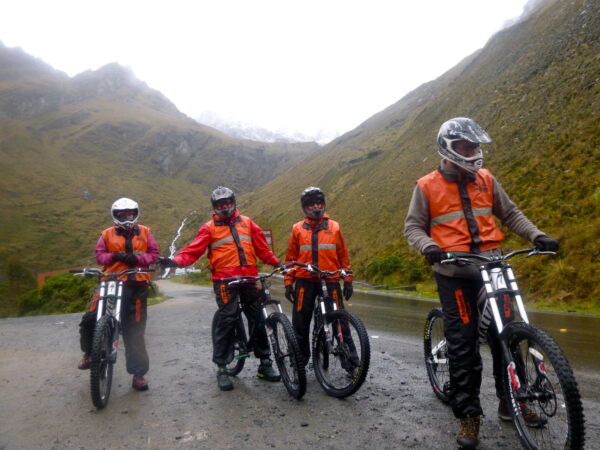 From the start (above) at 15,200 feet  it pauses before pitching – like a giant white-knuckle ride – into the abyss descending 11,000 feet to an elevation of 4,000 feet – wow an 11,000 foot descent over 40 miles = cool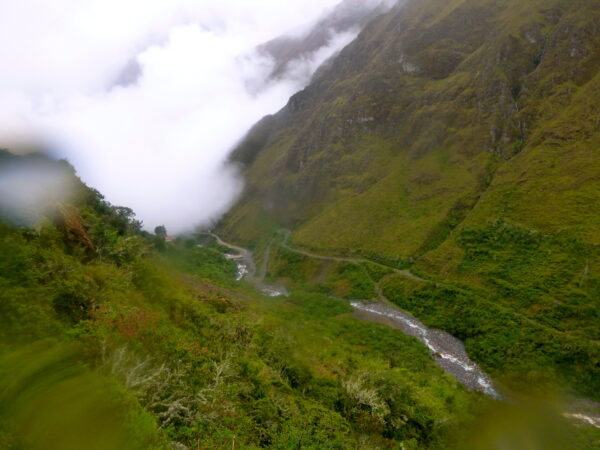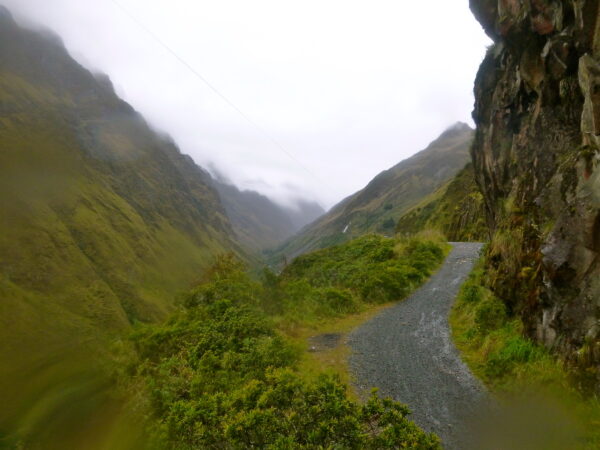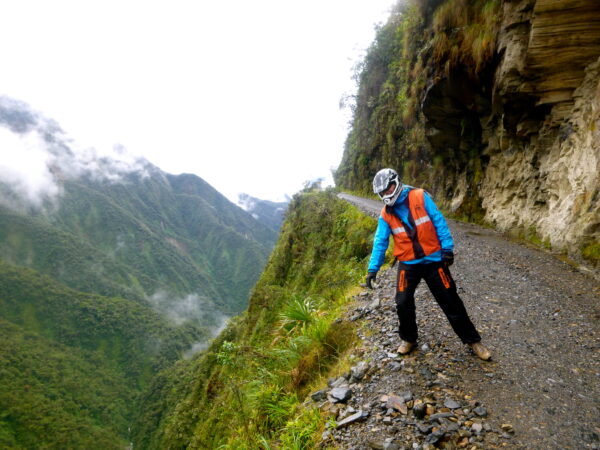 This road is legendary for its extreme danger. Based on the ratio of death per mile, on an average, 26 vehicles plummet over the edge each year, claiming more than 100 lives. The estimation is that 200 to 300 travelers were killed yearly along the road. With these numbers, in 1995, the Inter American Development Bank christened this highway "The Most Dangerous Road in the World". On the driver's side there is a sheer rock wall rising to the heavens. There is no margin of error. The road itself is barely 9 feet wide. That is if you can call it a road.The road is specially dangerous because is only 3 meters wide and is navigated by trucks and buses, because of its constant sheer drops of at least 2000 feet without any barriers or guard rails. Also the extreme dust clouds from vehicles in the summer and fog all year round often reduce visibility to almost zero and the fog and the rain in the winter months that often washes away parts of the road, reduces visibility as well as causing mudslides and the loosening of rocks from the hillsides above.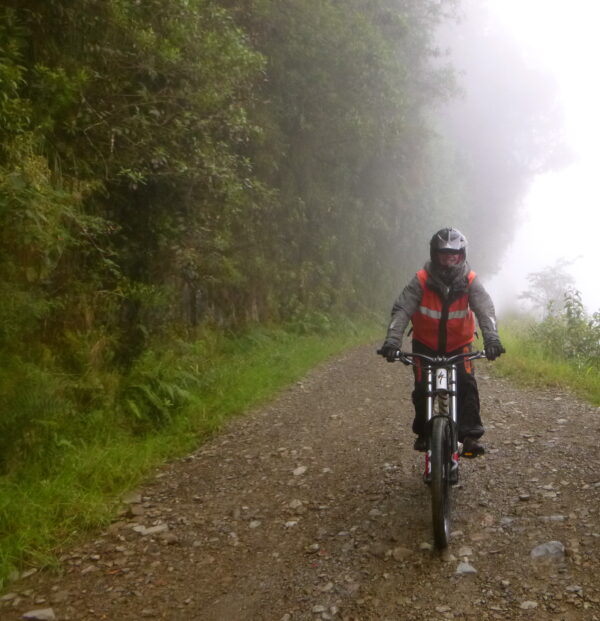 Arden and 4 others got lost for about 5 hours – no joke as hyperthermia was a real danger and she got so lost she ended up in a jungle of tall grass below
For me I had to cross streams and washed out roads below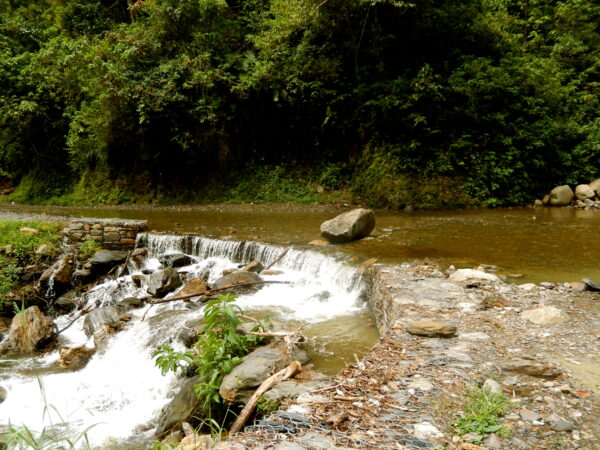 Without guard rails, most of the road is no wider than 10 feet The surface is often muddy, with loosen rocks from the road and rain, fog and dust can reduce visibility.  We experienced rockslides and road collapses below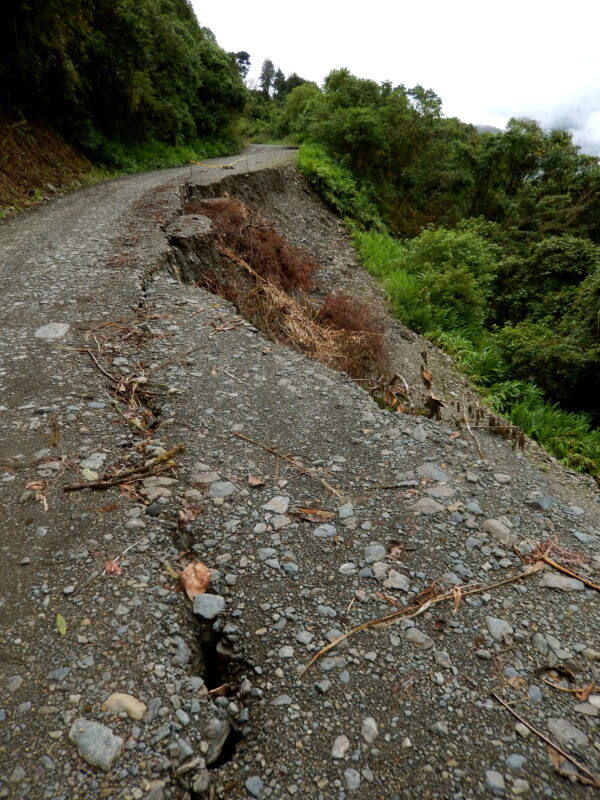 The road, that connects the Amazon rainforest region of northern Bolivia, or Yungas, to its capital city, includes macabre crosses marking many of the spots where vehicles have fallen. Some of the most important accidents happened on 24 July 1983, when a bus veered off the Yungas Road and into a canyon, killing more than 100 passengers in what is said to be Bolivia's worst road accident
As we descended the temperature rose it we saw large plant life and passed many waterfalls below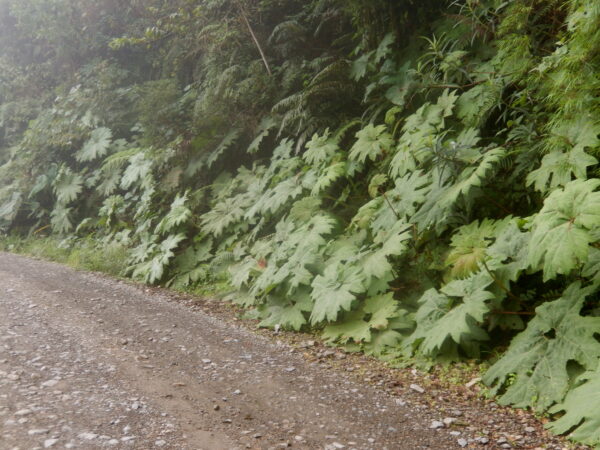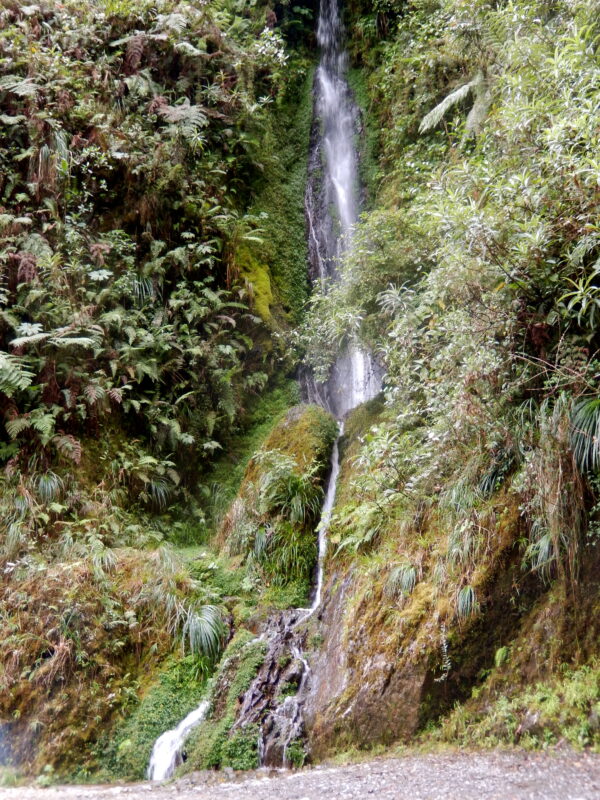 It is just dirt track with the exception of a short portion at the top. And yet – incredibly – it is a major route for trucks and buses.
At the end we partied like rock stars and drove to this cool little village and hotel for food.  Start to end was an 18 hour day yea exhausted. Nice hotel and good food below.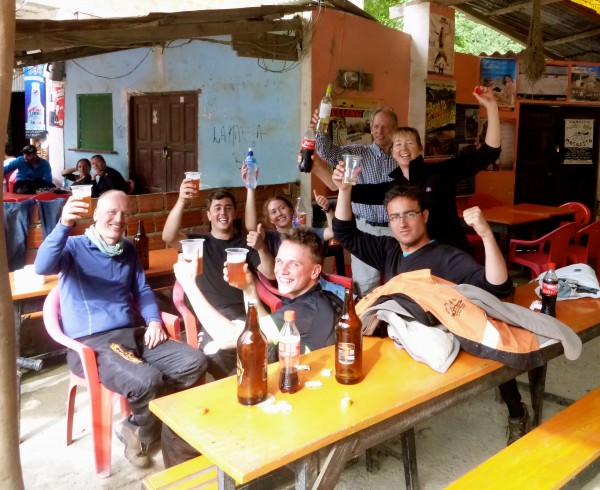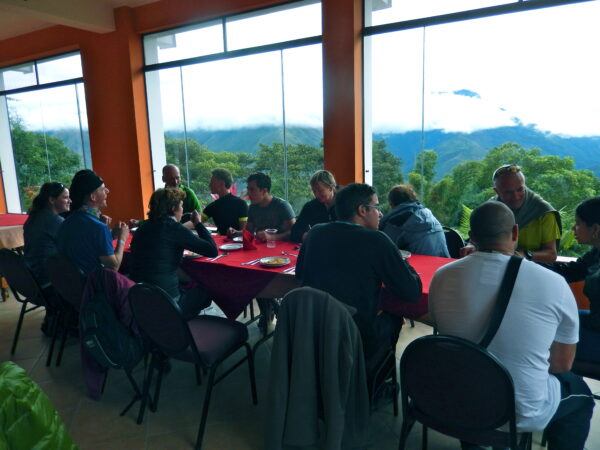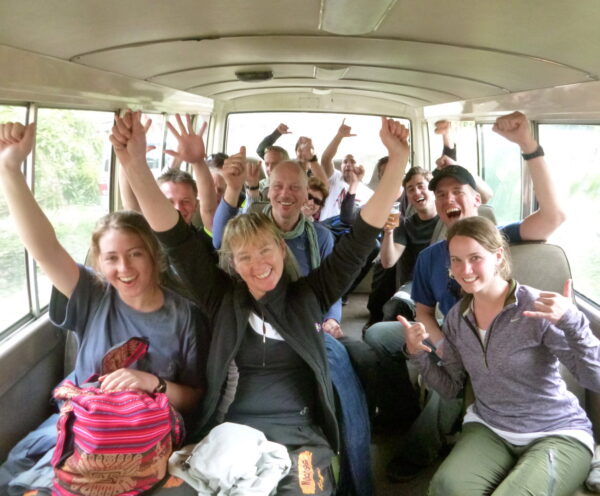 Celebrating coming home alive above, see video below of our group driving the DEATH HIGHWAY