We,  a group of intrepid bike adventure seekers, traveled to Colombia to bike in the hinterlands among the coffee plantations and sugar cane fields.  The event was provided by "redspokes" adventure tours and it was truly an amazing adventure.  I would recommend this for the experienced biker that is an intrepid traveler. We biked on long challenging mountain climbs everyday.  The trip comprised about 470 miles of riding taking us to an elevation of 12,070 feet over a ten day period.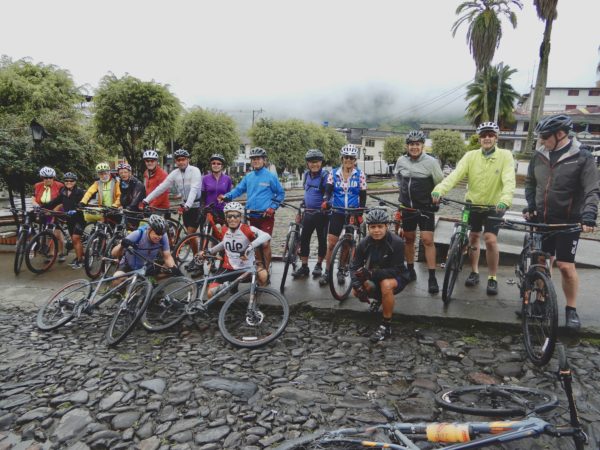 Every morning before we ride, we would practice morning exercises outside our hotel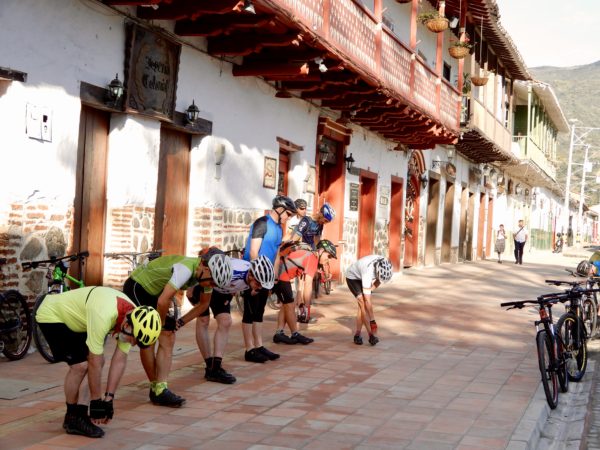 Warming up for the days  ride above and getting ready for the killer hills below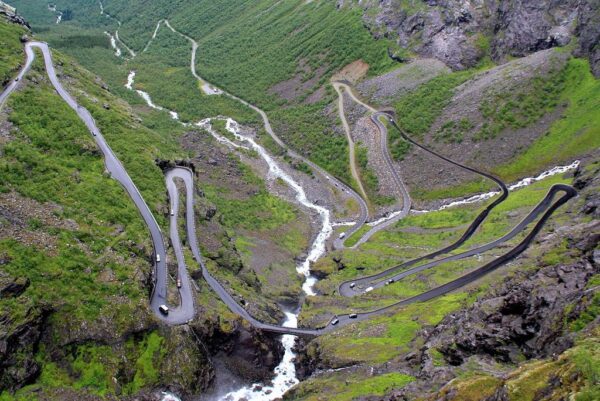 (Phot0 is not mine) This bike adventure took up the Altro de Letras which is reported to be the "Worlds Longest Climb".  We started at 1,535 feet and rode to 12,067 feet (about 10,500 feet of elevation gain) over about 52 miles.  It was hot and humid on the start and cold at the top. Total climbing for the entire  route was 12,464 feet = wow. Along the way we were surrounded by incredible scenery.  This was very remote and we traveled through coffee and sugar cane plantations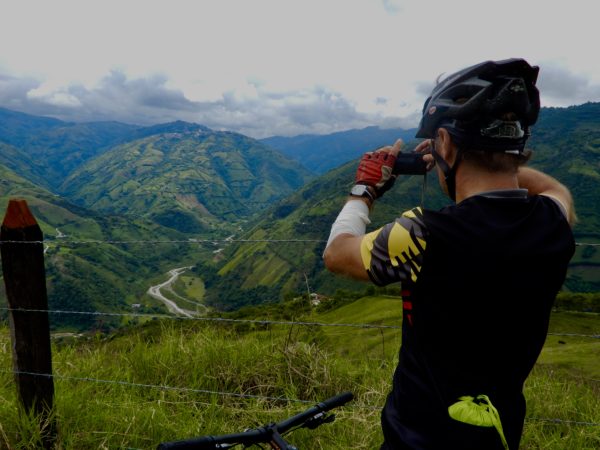 We followed many rivers, crossing many yellow bridges and then would ride to the summit, a very exhausting adventure with many hills. I loved all the hills – if they don't kill you they make you stronger.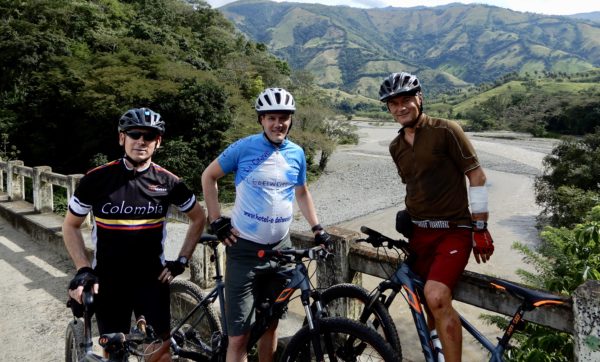 Awesome rivers above and yellow bridges below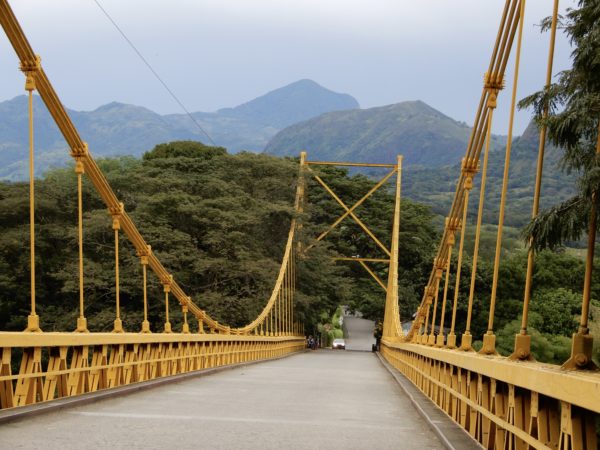 We were surrounded by flowering plants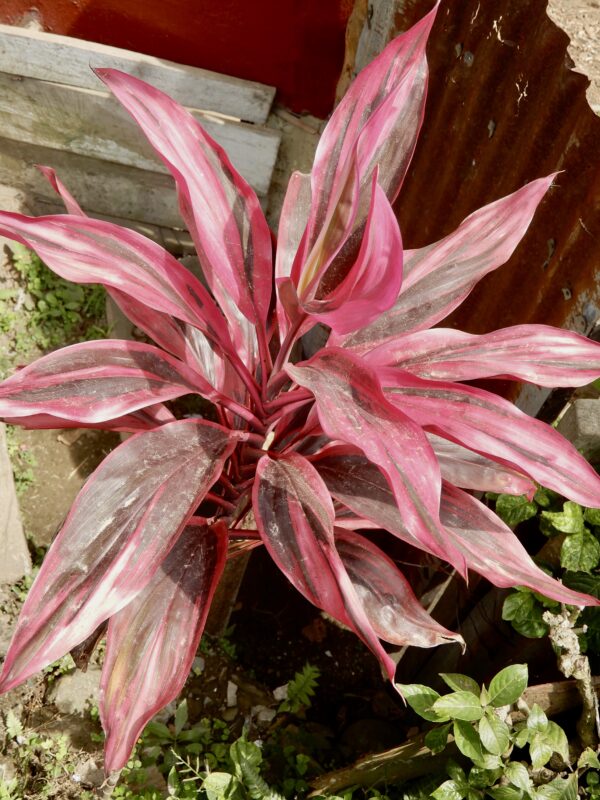 We rode through dramatic Andean scenery above and below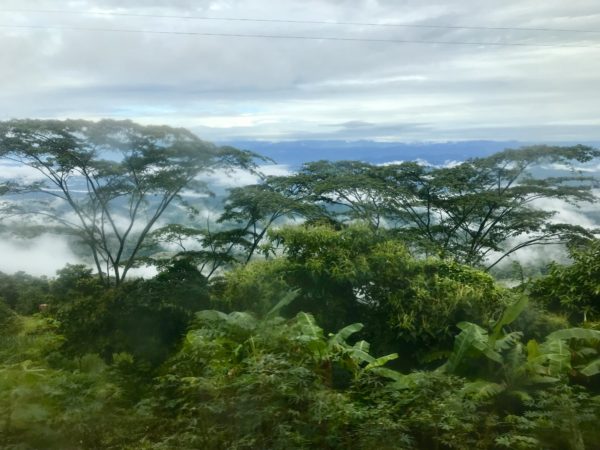 and we passed many farms below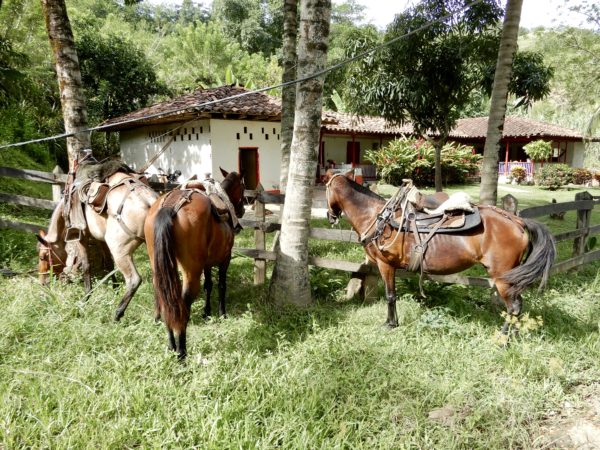 Riding through the farm below above and below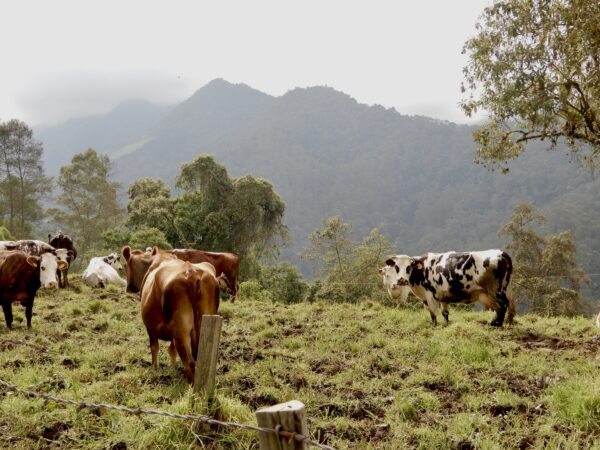 Riding through farm belt above and coffee and sugar cane plantations below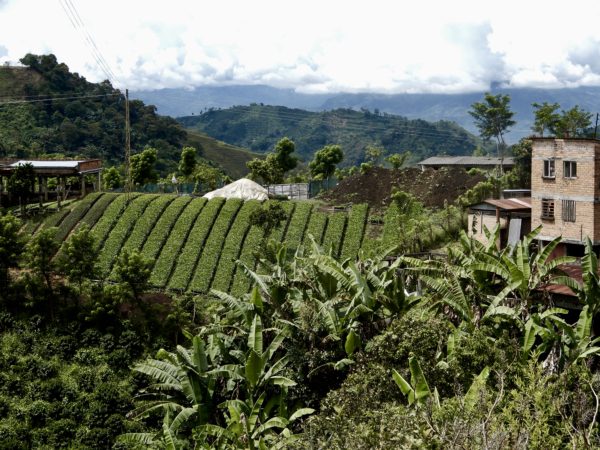 Eventually we rode into town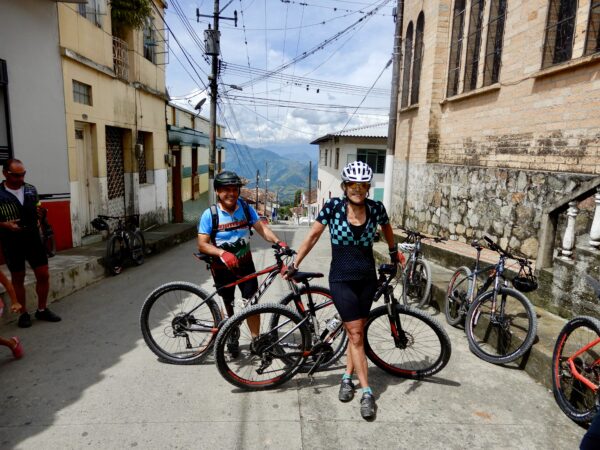 Most towns were similar with a central square dominated by the Catholic Church (I went to church everyday)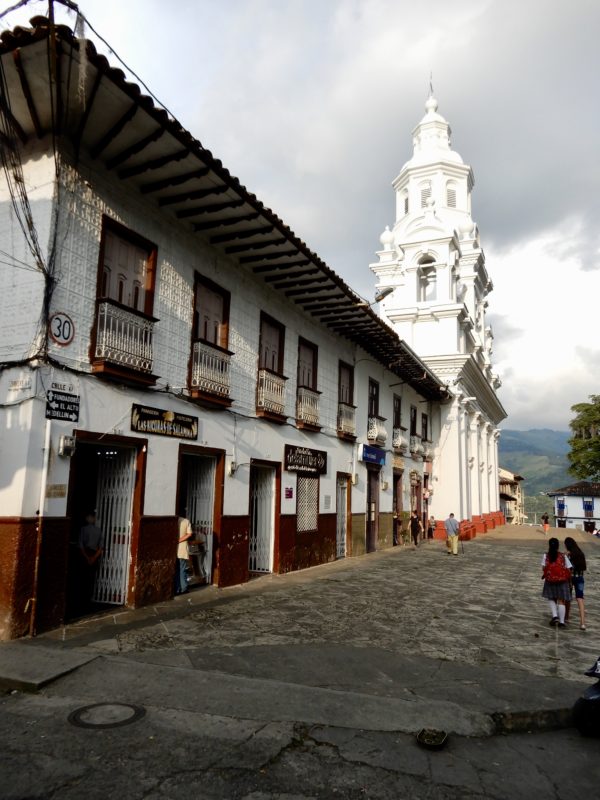 Another shot of the central square below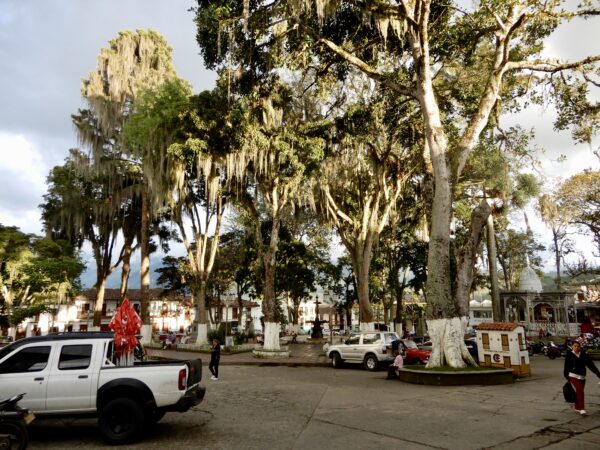 The towns were lined by many small shops proving food and other consumer products below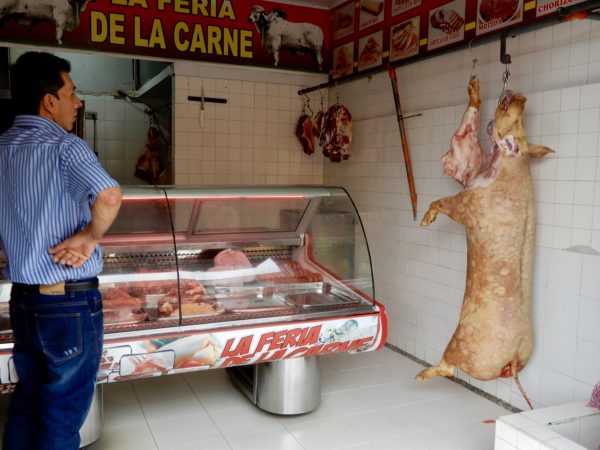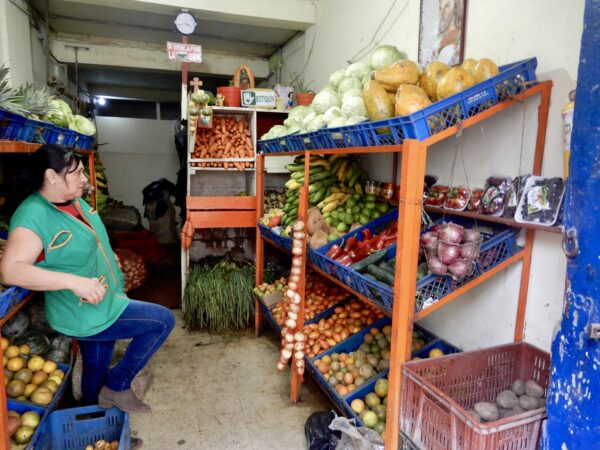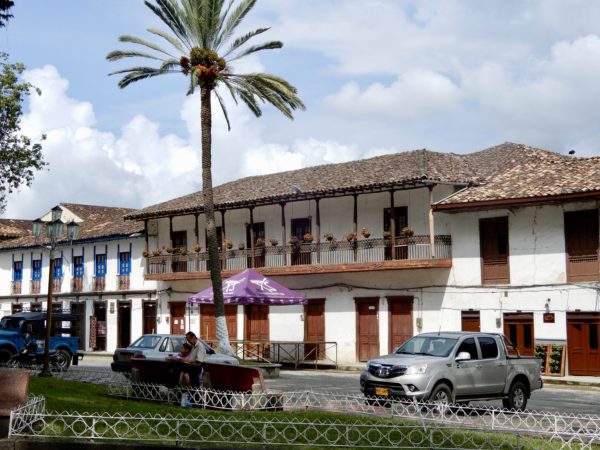 From the town we would go to the hotel (One of our hotels below)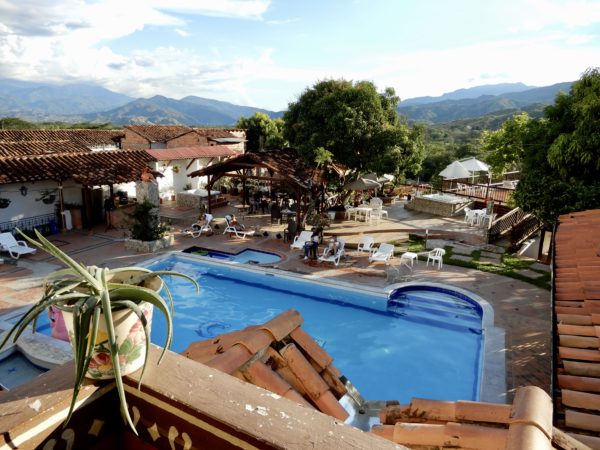 After cleaning up we would dine in a local resturante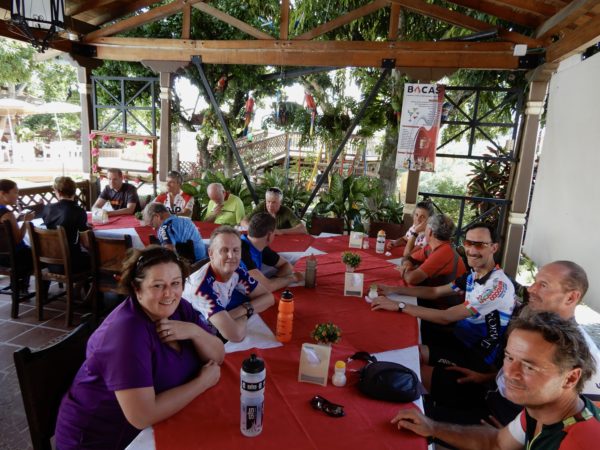 and after lunch we would head out to walk the town and many towns had attractive art below that lined their streets below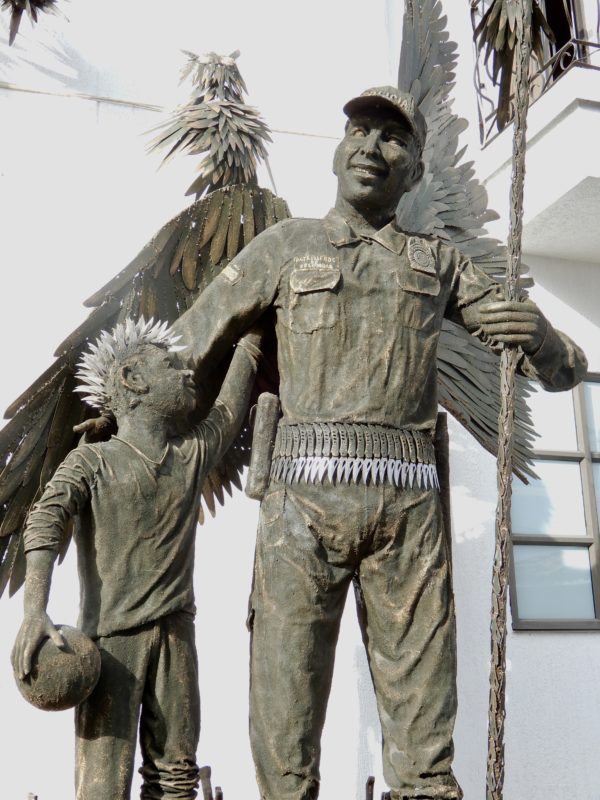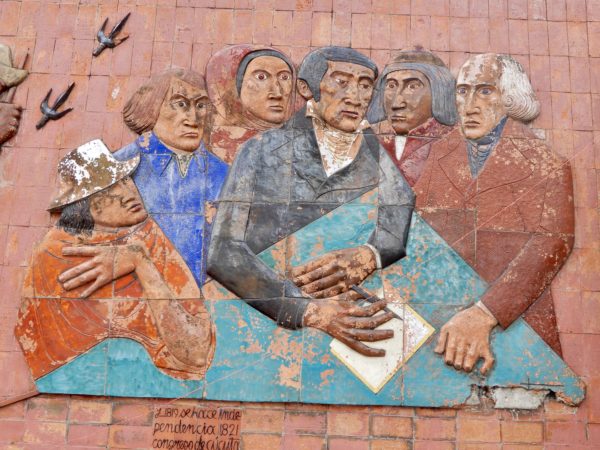 We would meet the locals and they loved their dogs below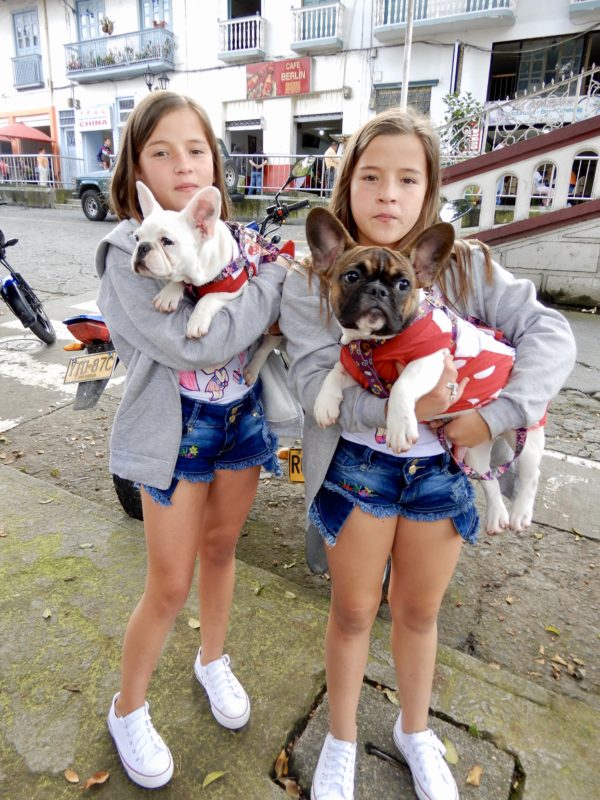 The Colombians loved their dogs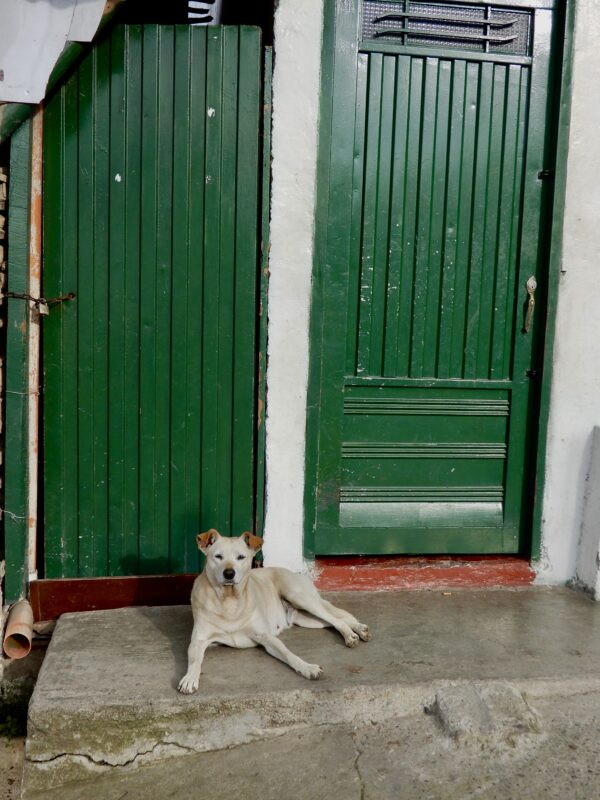 Yes they do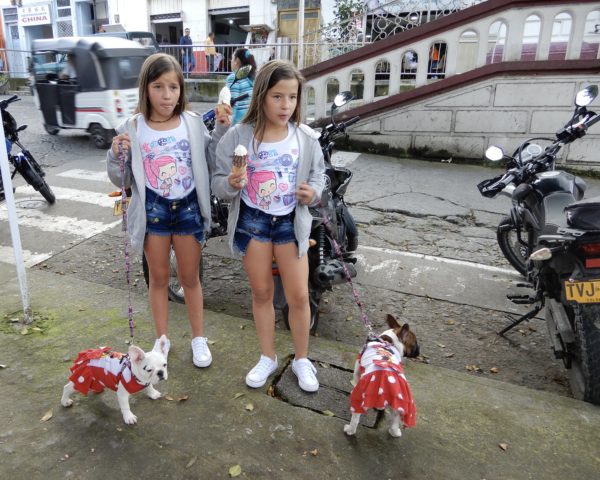 We would also visit the museums which housed some great art below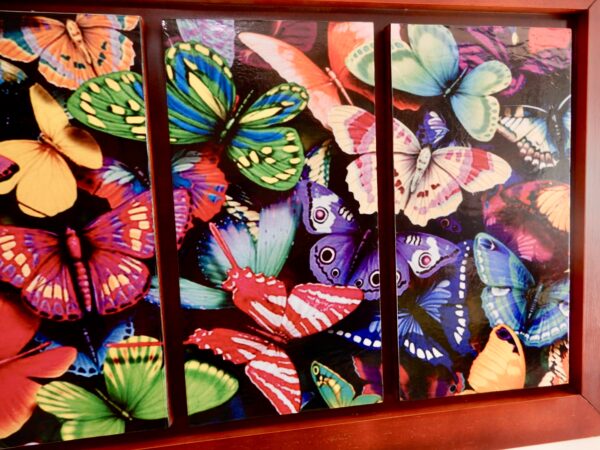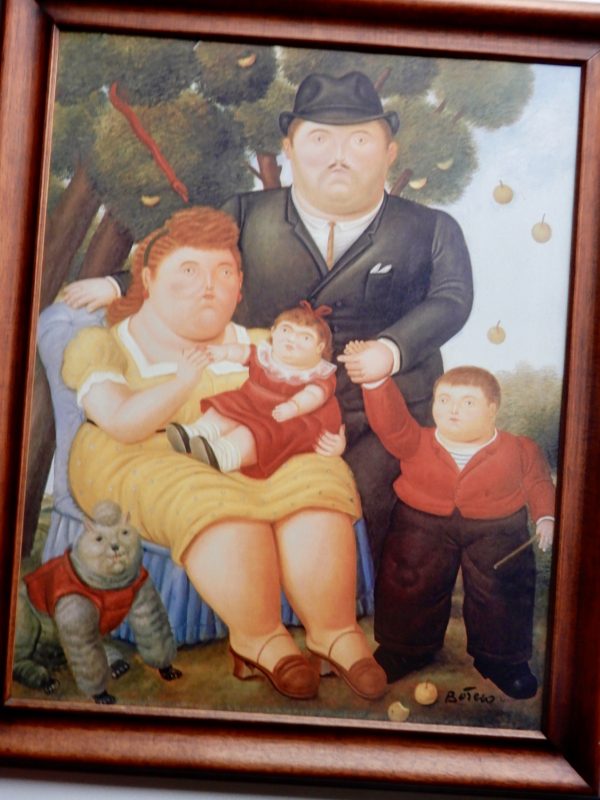 We also took trips to coffee and sugar cane plantations below (see special section highlighted) Getting to the plantation below = wow a little scary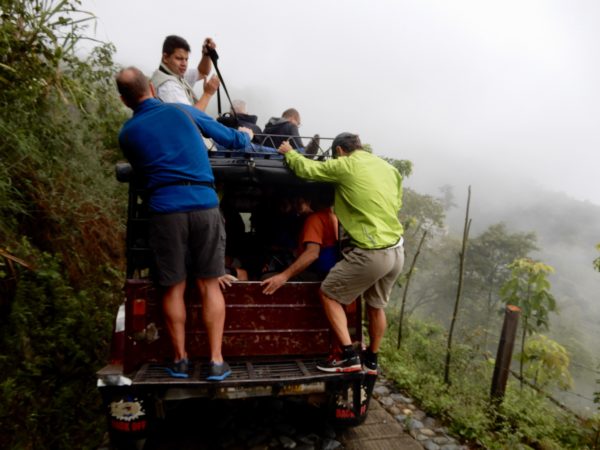 Making the juice from the Sugar Cane below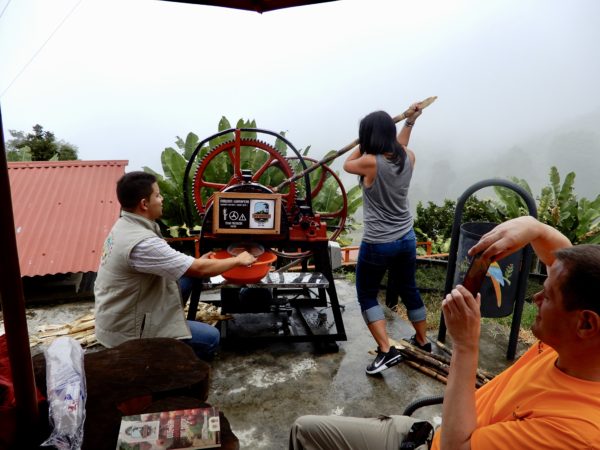 and trying it out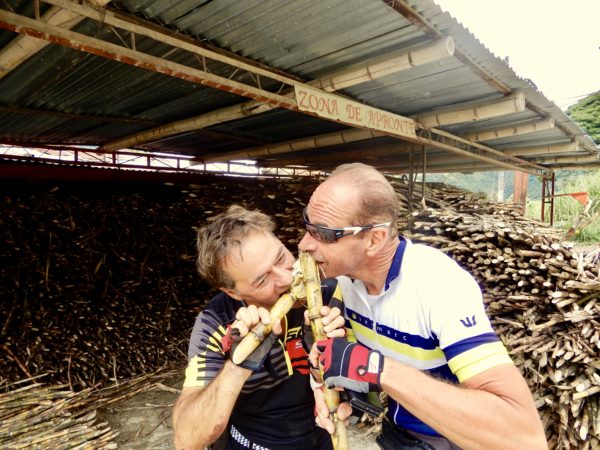 The picking the coffee below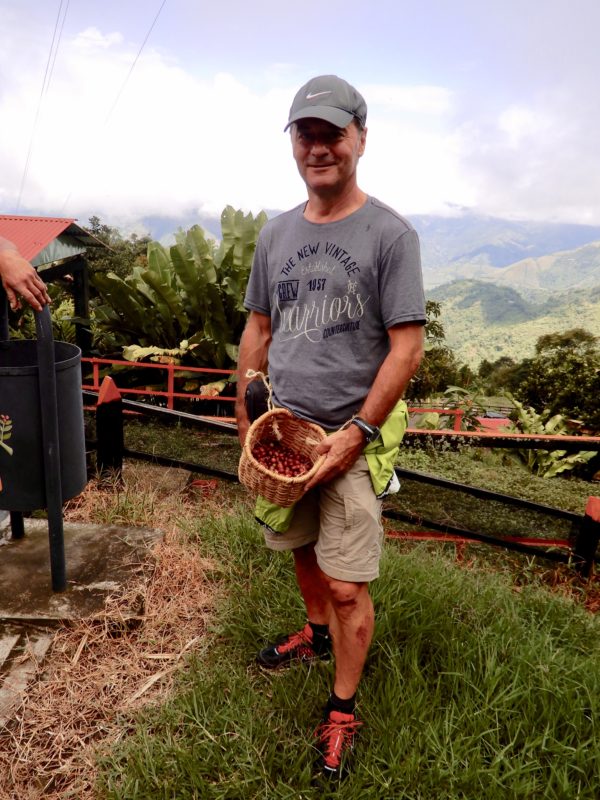 and crushing the beans below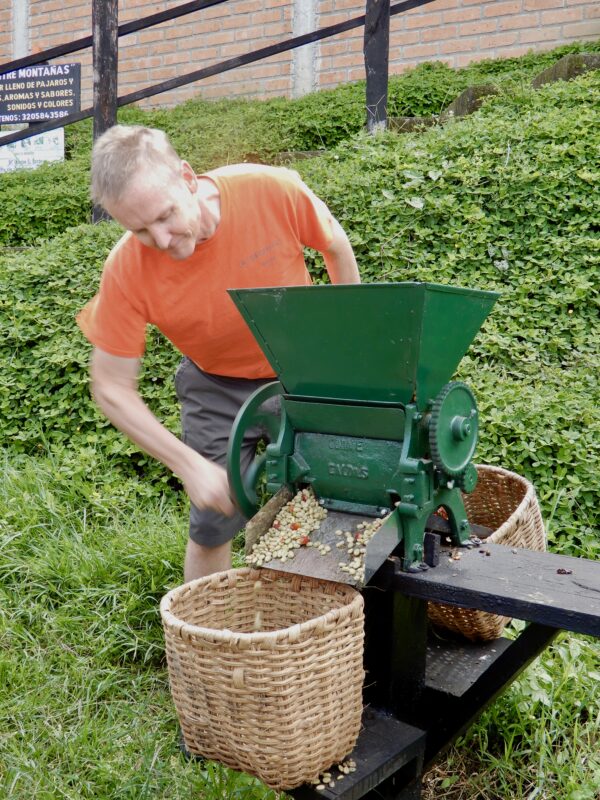 Then brewing it up below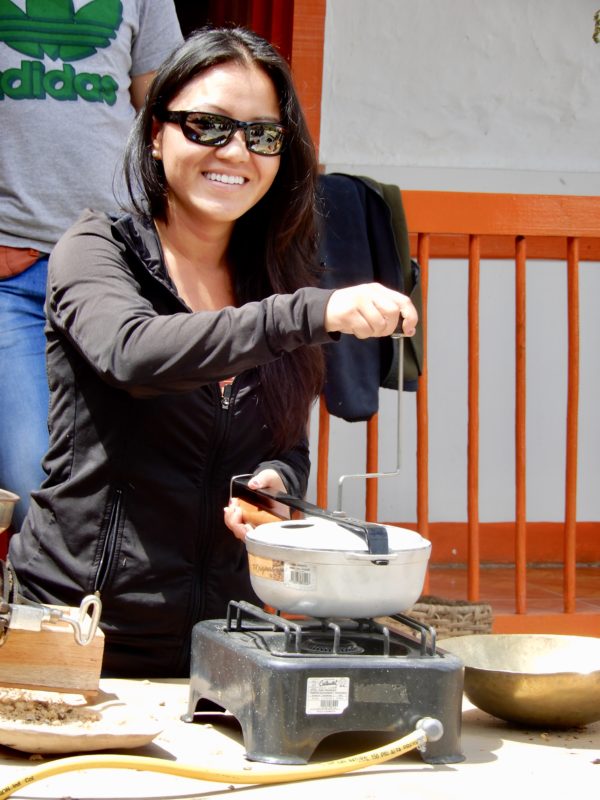 and finally confusing it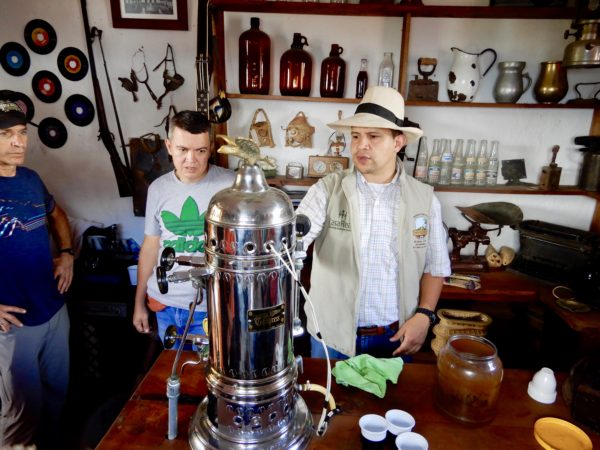 it was a great adventure taking us about 470 miles through the hinterlands of Colombia. It was comprised of long huge challenging hills and mountain climbs. Thank you Redspokes for doing a great job.