Darjeeling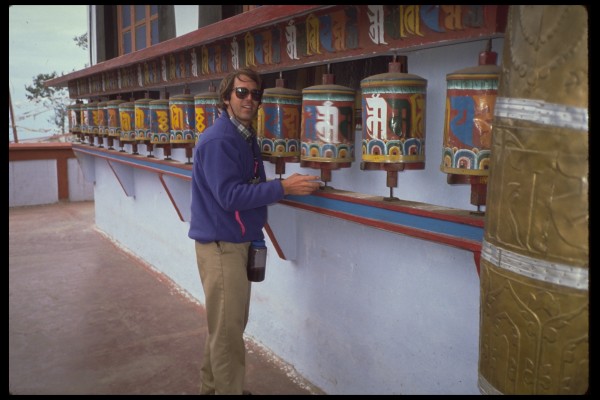 We rode the toy train part of the way to Darjeeling from Gorinpani and stayed at the Windermere. It is  a true Jewel of India. It is well known to sophisticated travelers the world over and the Windermere is famous for its unique ambience and charm, and has been the subject of many leading stories in the international media. We were there in 1989 and it was very difficult to get in but that story will come later.  Windermere is situated on historic Observatory Hill where Darjeeling began, and overlooks the Chowrasta, the town's exclusive promenade. From Observatory Hill, one can glimpse Tibet, Bhutan, Nepal and Sikkim, against a stupendous backdrop of twenty of the highest mountain peaks in the world and is believed to be the focus and repository of life-enhancing cosmic energy. It was a delightful place to stay. It serves afternoon tea, surrounded by books, photos of expedition and previous guests photographs and letters. Our room was large, well appointed with a fire place and veranda. The staff even came to check whether we needed the open fire lit for the slightly chilly evening in our room and placed warm water bottles in our room every night.  The staff is very courteous and friendly-always smiling and the meals are excellent.. There is always a choice of western or local food! The restaurant has a magnificent panoramic vista, and at night for dinner candles light it only, creating an atmospheric, cozy romantic ambience. The town of Darjeeling is  very cool and we would wonder the streets and visited the zoo and the Himalayan Mountaineering Institute.  I bought a movie ticket to watch the Institutes climb of Kunjunjunga for every child in the local school to  see one day it was great fun.  The days were warm and the evening's cold very agreeable and I would go again for the charm an elegance of a beautiful hotel.
Sikkim
The Chogal of Sikhism, Namgyal and the American Debutante, Hope Cook met at the Windermere.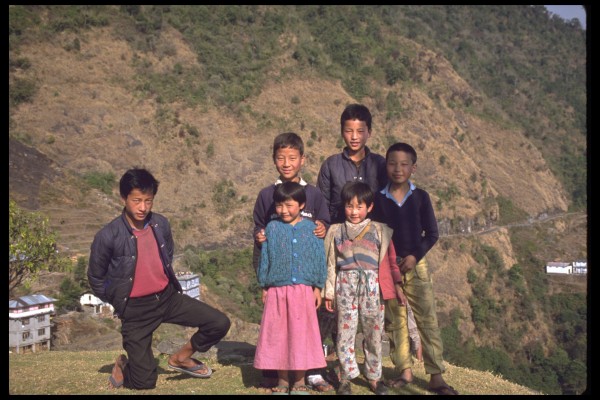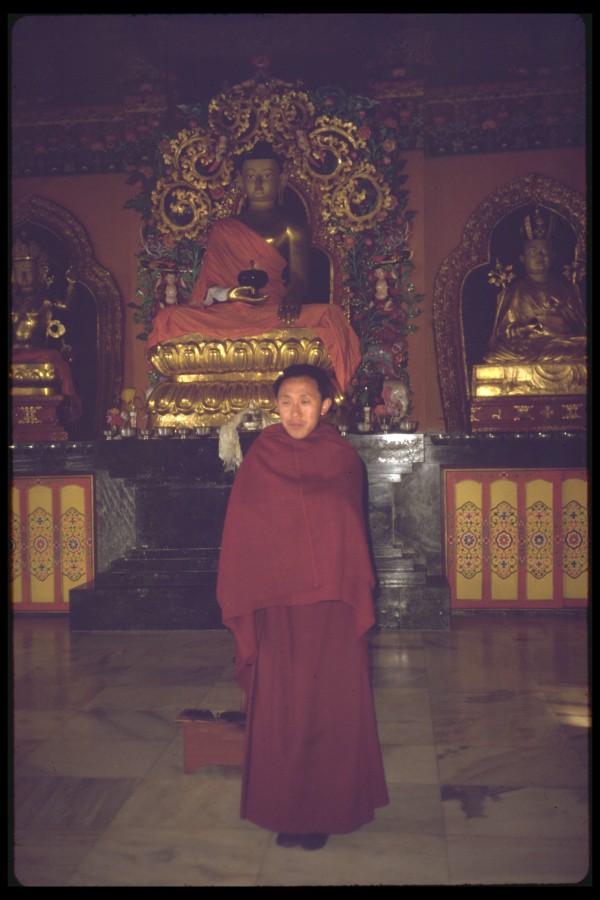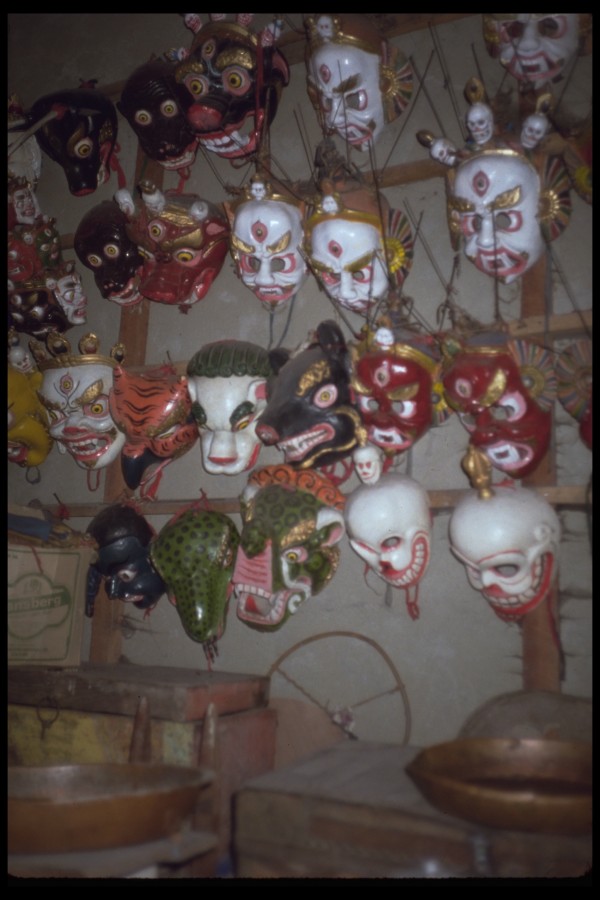 Their story is a real interesting story of love, power, death and the rebalancing of lives- please see Sikkim section next.  . Hope Cooke was an American blue blood socialite who was the third wife of the Chogal (king) of Sikkim, the smallest kingdom of Asia. 1959, Hope went on a summer trip to India and met  the Crown Prince of Sikkim, Namgyal in the bar of the Windermere Hotel in Darjeeling India. The King had now three wives the first being a love wife and this wife had al least one daughter.  The love wife's daughter married Doug Hamilton of Cockeysville Maryland.   I have met them both and they are beautiful people.  His second wife died in a car crash leaving two sons and a daughter.  I tried to break in the palace grounds when I was there and I did but I was stopped before I could interview the Prince.  So Hope became the third wife and he was nearly twice her age.  On 20 March 1963, Hope Cooke, married the Crown Prince of Sikkim in a Buddhist Monastery and it was reported in the National Geographic Journal.  Large amounts of Hash flowed during the services and ceremonies. By about the mid 1970's he confined to his palace under house arrest.[  Unfortunately, India with all of its power and  people flooded the country and eventually through covert and overt means over through the Chogal, ending the reign of the family.  This had to do with Hope's desire for United Nations recognition of Sikkim as an independent country rather than a protectorate of India.  When Hope had the Chogal make advances to China India had enough and took the country over. By 1973, the country and their marriage were crumbling and Sikkim was annexed by India. Cooke returned to New York with her two children and the king and hope were divorced and Namgyal died of cancer in 1982. For Arden and Myself it was a very special place.  We had to bribe some Indian officials to get a special stamp in our passport to enter their protectorate.  I then  added days by writing over the required exit stamp giving us more time there- very cool idea Bob. Money opens the doors that are closed and helps those in need. We traveled here overland in a bus through Darjeeling and I can say it would have been easy to have flown off the side of the road and floated down a few thousand feet – very deadly road.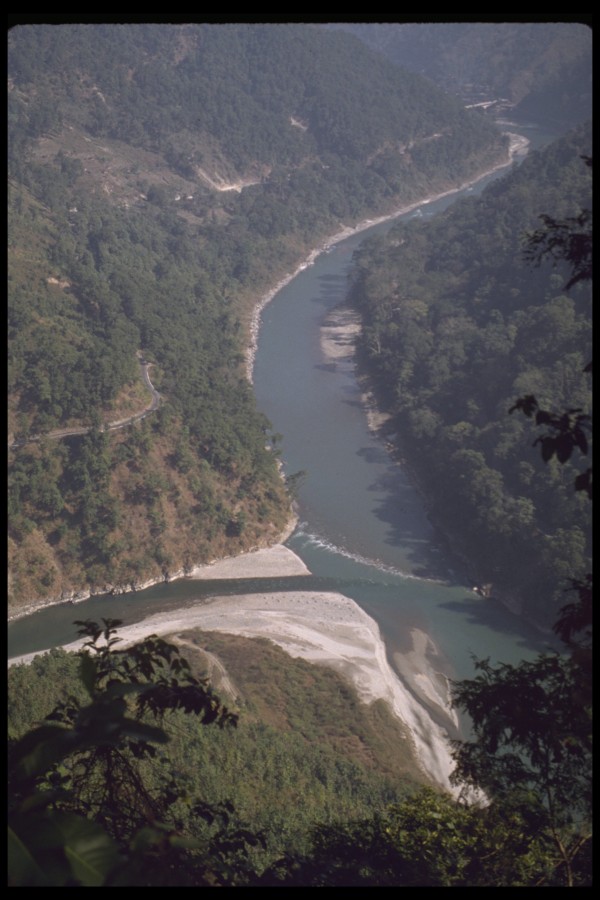 When we arrived in Gangtok we stayed at the Tibetan Hotel in Exile or something like this.  It was a good hotel and it was here we met our friend Russell Gordon the only other America we met in like one year of travel.  He was a very cool dude and his travels took him to some great places like Afghanistan and Cambodia – watch out for the landmines.   During the days in Gangtok, we wondered the town of and went for hikes to some monasteries.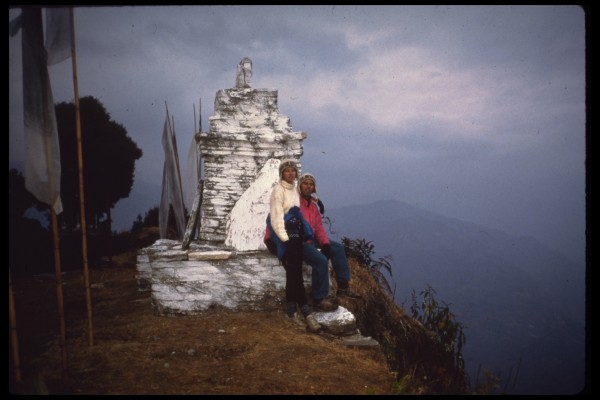 We traveled as far as we could ( India had guard stations all over the place) as far as Lachan quite a ways up towards China.  I was hoping to cross not China but that was not happening. At one of the Monasteries we happened to see a very cool dance with some very cool outfits.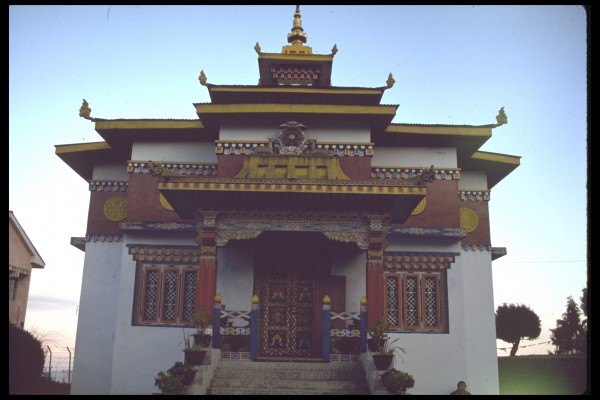 Well after our stay we blew out on a bus to Kalipong.  Please READ a real CIA  STORY  –  Shadow Circus, the documentary. Exploring this little-known territory in a Shadow Circus  traces the hidden history of a secret CIA operation to back Tibet's fight for survival, one that lasted about 16 years. From CIA-supplied weapons, funding and training in guerrilla warfare in at Camp Hale in Leadville Colorado.  It shows and interviews how the inner-workings behind the elusive mystery of both Tibet and the CIA work together in a power struggle against China. It's movie gives  first-hand accounts and combine it with rare and declassified archival media with diverse perspectives from scholars. The Tibetan insurgency was run out of Kalipong and Lo Montang ( Mustang) in Nepal.  You must watch the movie Shadow Circus.  The operation ended when China and The United states became friends under President Nixon.  I interviewed some Tibetan Champas at a reeducation camp.  Many stores here and to many to tell.  Always the CIA every place – DAI long live the stingers in Afghanistan. So from Kalipong we re-boarded the train for further travel to New Delhi where a host family awaited us and then onward to Massorie a British Hill station and onward to the desert.   We saw the Taj and it was incredible but we really enjoyed the desert so here is the story.
Photos below are from my old past cards.  this is from the Wyndemir Hotel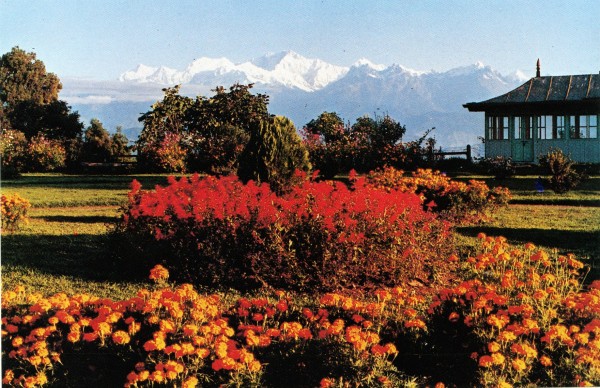 Below is the toy train we took from Goranpani to Darjelling.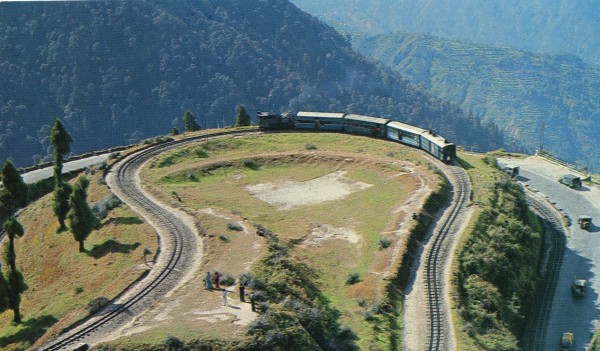 Arden saw this in Sikkhim.  I was sick in bed that day.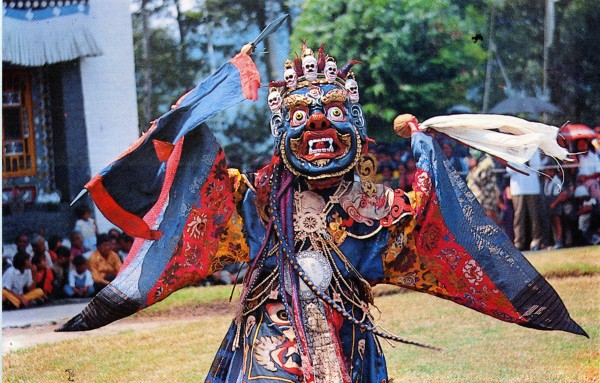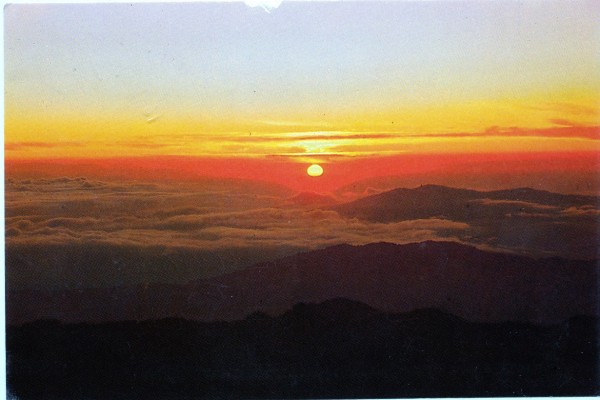 This was sunrise at Poo