Well I developed Hepatitis in Phokara and then boarded a bus to the Teri and went to chitwan National park for recovery from being sick and to see cool stuff.  the Terri is on the border with India and this is where we crossed borders without a visa for the second time very cool untill we went to leave – not cool then.  it all ended well and I made it out from Johmson and flew to Phokara and then by bus to Chitwan National Park.  Chitwan is on the Indian border and this is where I thought I would recover some of my strength – unfortunately I had HEPITITS.  Wow my liver functions proved to be 1850 not good and things went downhill quick.  But I recovered and all ended well.  I saw a tiger, elephants and rhinos.  We went canoeing in log boats and took it slow, the hepatitis kicked my ass.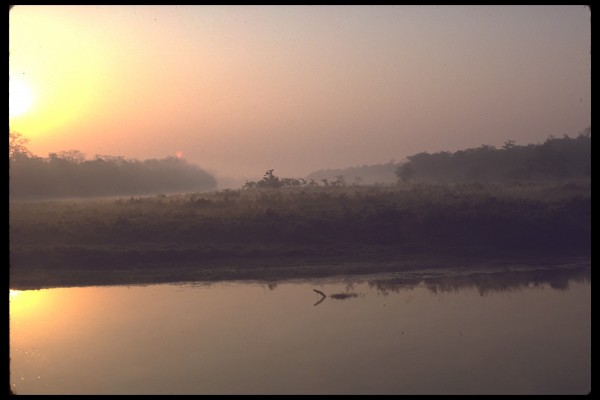 nice sunset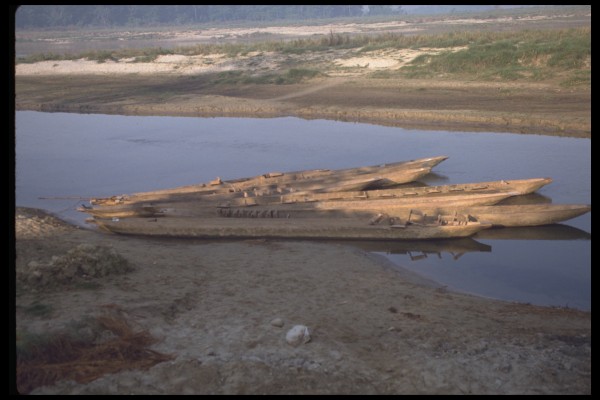 Rafting in dug out canoes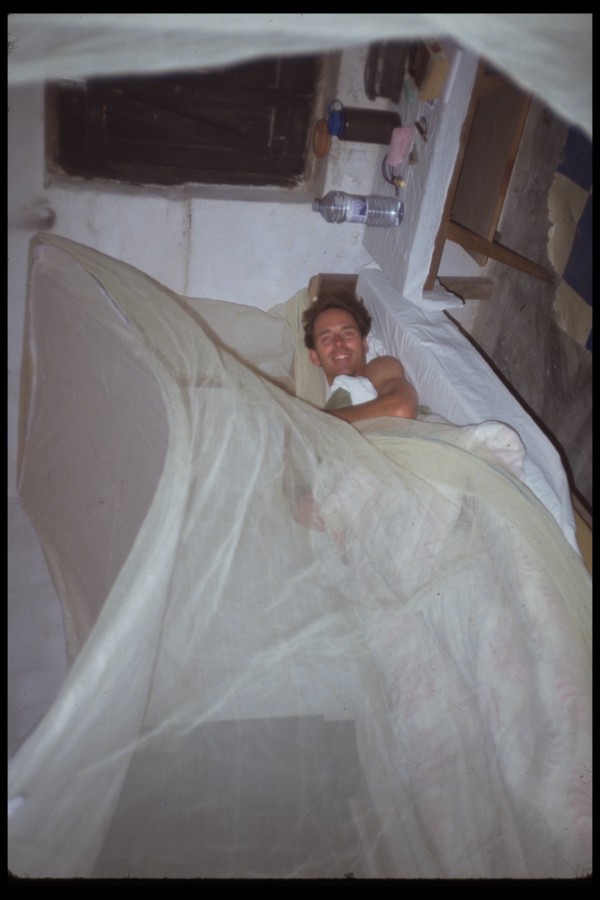 Recovering from Hepitits
We also visited the birth place of Sidhartha the Budda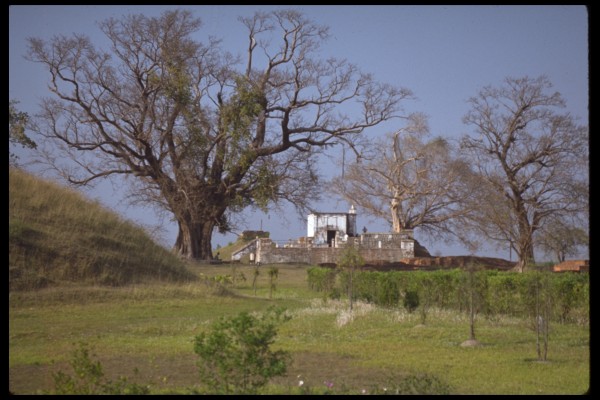 We saw elephants, and rinos and a tiger.  The Rino attacked us and we had to climb a tree.