PAKISTAN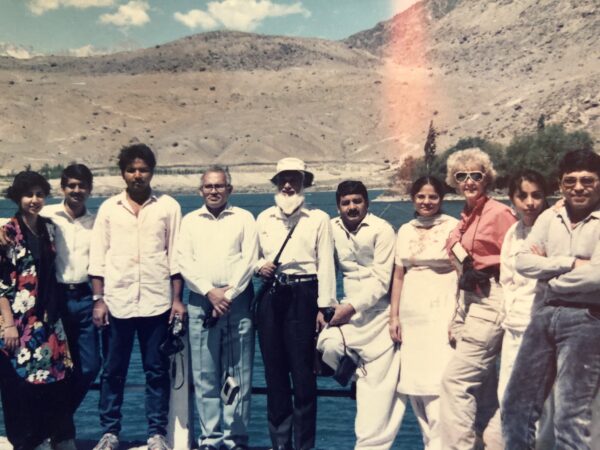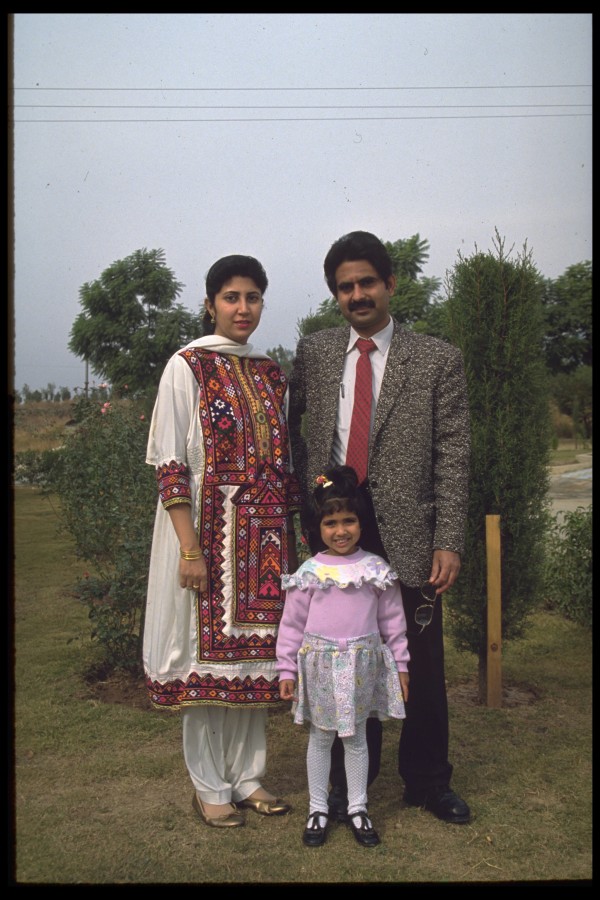 My Friend A. M. and Islamabad Mosque
My trip to Pakistan was back in 1990 at the end of the Russian War and then again in 1993 or 1994 at the time of the Warlord and rise of the Taliban.  The day I left, the Taliban hung a Warlord in Khandahar on a tank turret.
My travels took me from the very western edge in India where we say a camel caravan loaded with a chemical that changed Opium into Heroin, to the deep south to the town of Karachi and then up to Islamabad,  then to Peshawar by train, then into the Tribal areas by armed car and finally from there briefly into Afghanistan and all the way to Marden and up the Karakoram Highway into China proper.  I later came back down from Kyrgyzstan crossing over into China over the Tourgut pass and traveled down the KKH towards Pakistan a decade later.
So here is the story.  I left New York on PIA and before we got off the ground U.S, undercover federal police raided the plane and took a couple of Pakistani's off. This was a nice start to an exciting adventure.  We landed at Islamabad before heading out to Karachi. Karachi is the largest city, main seaport and the main financial center of Pakistan.  It is also the capital of the Sindh province. At about estimated 20 million people it the largest city in Pakistan and possible the world.
Upon landing in Karachi I was greeted by a 6 or 8 man military honor guard dressed in all military whites.   Yes it is nice to have friends in high places, especially customs.
From here I traveled over night (now by myself) to Rawalpinndi and then into Islamabad proper on a bus to Rawalpindi then by private car to Islamabad.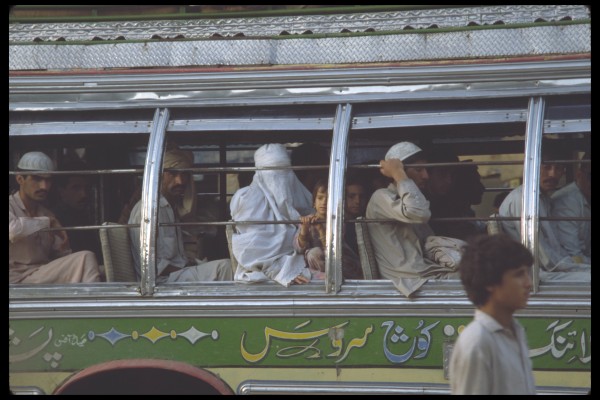 .
Wow I landed at 2 AM in total darkness and my man was not there.  Thank God I was dressed like a Taliban so I did not stand out.  Eventually my friend showed and all was good as we sped through the Islamabad checkpoints to his home of great magnitude.  Wow – huge huge home, cooks, drivers, maids and so on.  It was a return of the Raj. For me thank you A.M.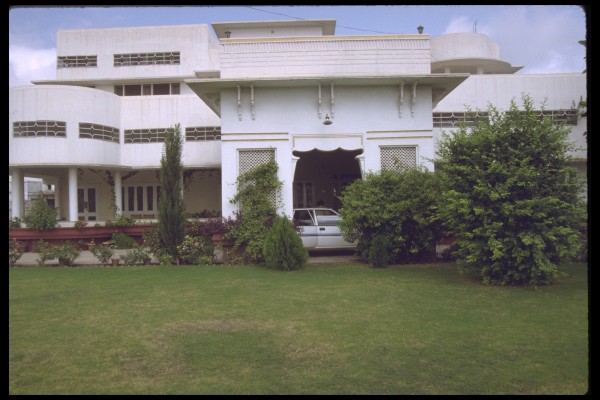 In Islamabad we played squash and went to dinner with friends and talked men with men about things going down.  Very insightful.  One day an ISI guy was found outside our home and he told us he was monitoring stuff going down. –Not certain what that was.- I think it was the potential tank sales from Israel to Pakistan via a third party vendor –kind of cool. I think the third party was Poland I can not remember.   Thank you my dentist friend.
From Islamabad we traveled to Peshawar on the train and this is when things got interesting.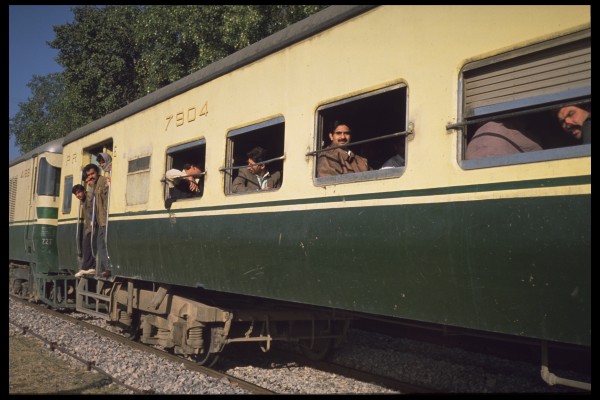 Open market for food and heroin seller in back ground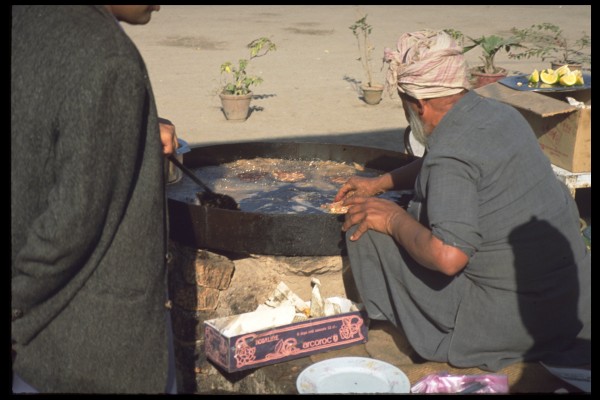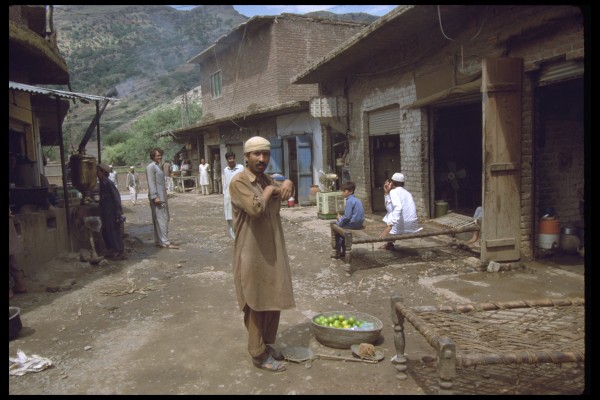 Heroin seller above
Peshawar is considered the most strategic city for Pakistan and the United States in the war against terror, because the supplies for NATO and US Forces are sent via Peshawar, as it is located 200 kilometers from Kabul, the capital city of Afghanistan. Here one can get all the smuggled goods one want.  The goods are smuggled into Afghanistan at Torkum or Khandahar and then smuggled back into Pakistan on camels into the tribal areas where there is no tax and then smuggled into Pakistan proper. Wow great Intell here.  D—( name is still there deleated) on a  seed project spent 9 million quickly but  was they were really buying Stingers from our good friend Gul Hektemyer.  I have a photo of him up close with Byriani and just to think I could have bagged him for a cool 20 million U.S. dollars –very cool.
The western mountains of Peshawar contains the roadway to Afghanistan, through the area known as Khyber Agency, which is part of the settled areas of Peshawar.  In the winter, the mountains can be often seen covered with snow and clouds- I was in snow and at night it was cold. The northern part of Peshawar valley is the mountainous region of Khyber. The southern part of the valley is a broad range of mountains, which goes from Peshawar to Kohat through Darra Adam Khel, a settled area of Peshawar and Kohat, and then to the tribal areas called Kurram and Orakzai Agencies.  Dudes this is the area to go:  no oversight:  guns, hash, Heroin just free trade.  Hotel Incognito. Very good Intel about the U.S. site on the Pak. Afghan. border at Torkum. Also, there was great currency changing gong on with Pak. U.S. and Chinese money very very cool.  Some of our fighters with AK's.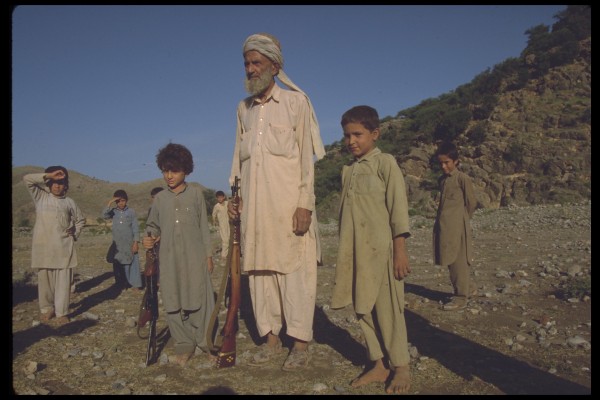 good guns for sale in Tribal areas.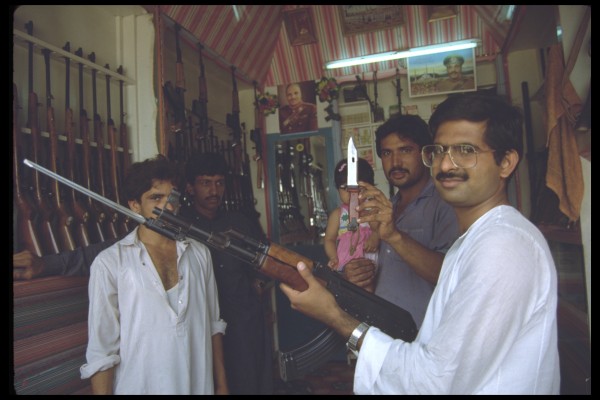 Ok so we we walked pass the U.S. consulate down the road from the railway stations and went to this very Incognito house with some very cool coding equipment inside with some secret military listening post people.  It was walled-in and everyone had guns,  very cool.  So we picked up a dude with ties to the tribal areas and off we went.  We also got Afridi's nephew as a safety blanket.  So we traveled through Dara and Khot and then to torkum this is very cool.  I visited the Afridi home and was shown the heroin labs and so on.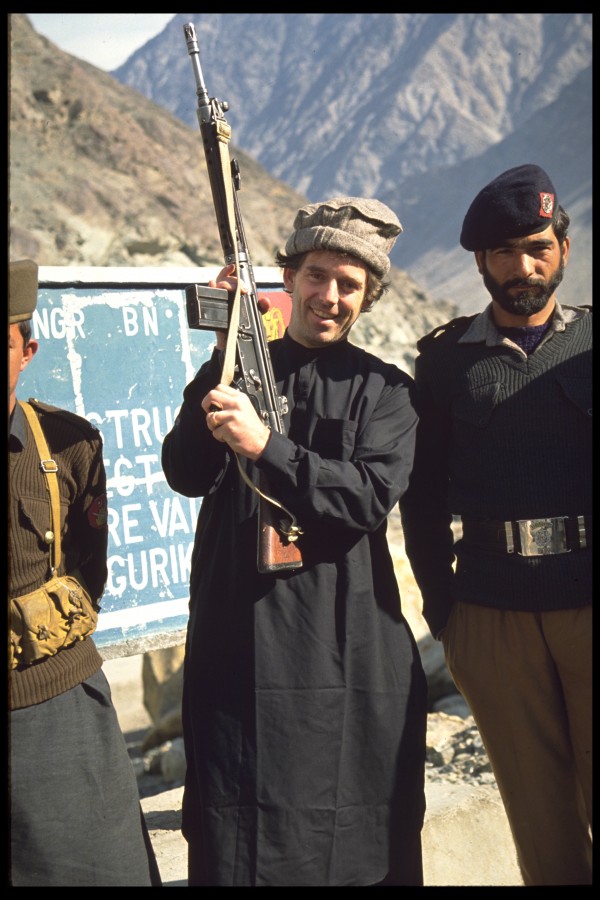 Torkum gate and smuggling area.  IT is good to have friends here money can be made.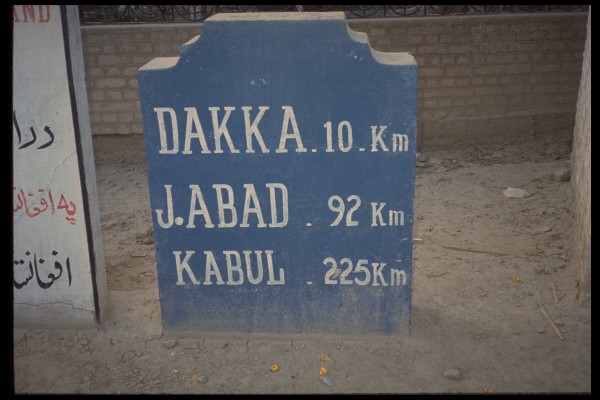 We ended up spending the night some place before heading up to Mardan and Mignora.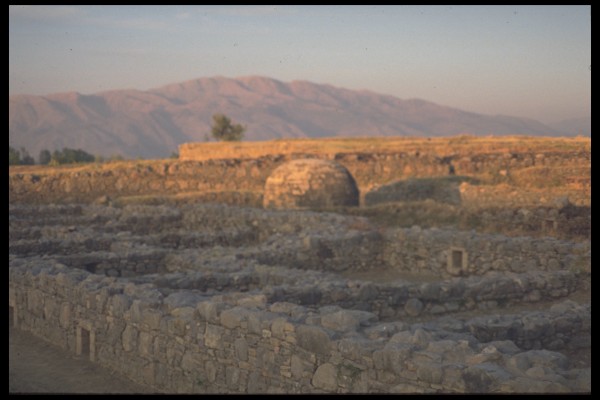 Above is the Buddhist town an archaeological site at I think Mardan- it has been some time. Then we traveled up the KKH all the way to and briefly into China.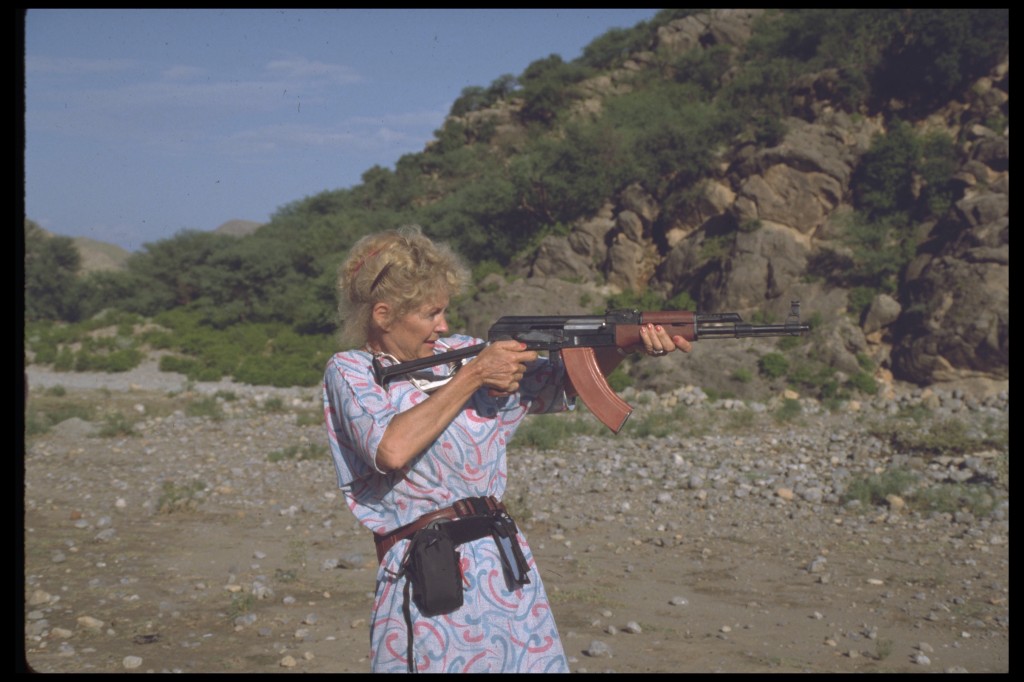 When you go into the tribal areas you better carry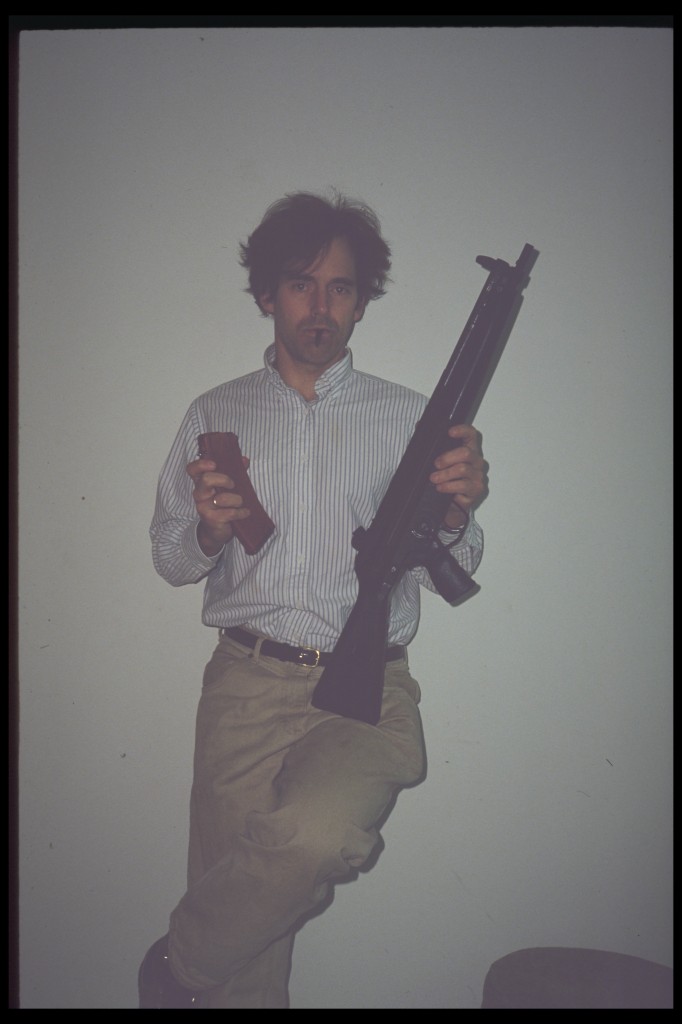 if you are smoking you better be on fire