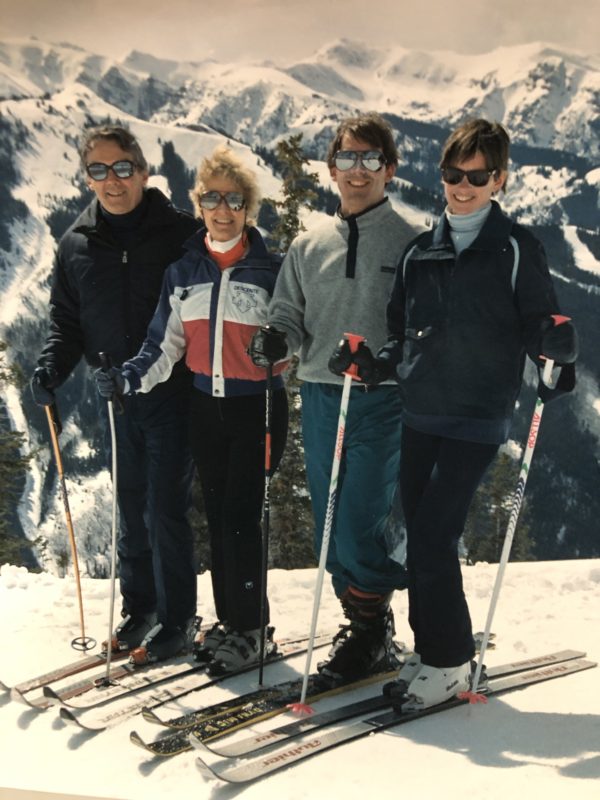 Lets ski but the summer is as good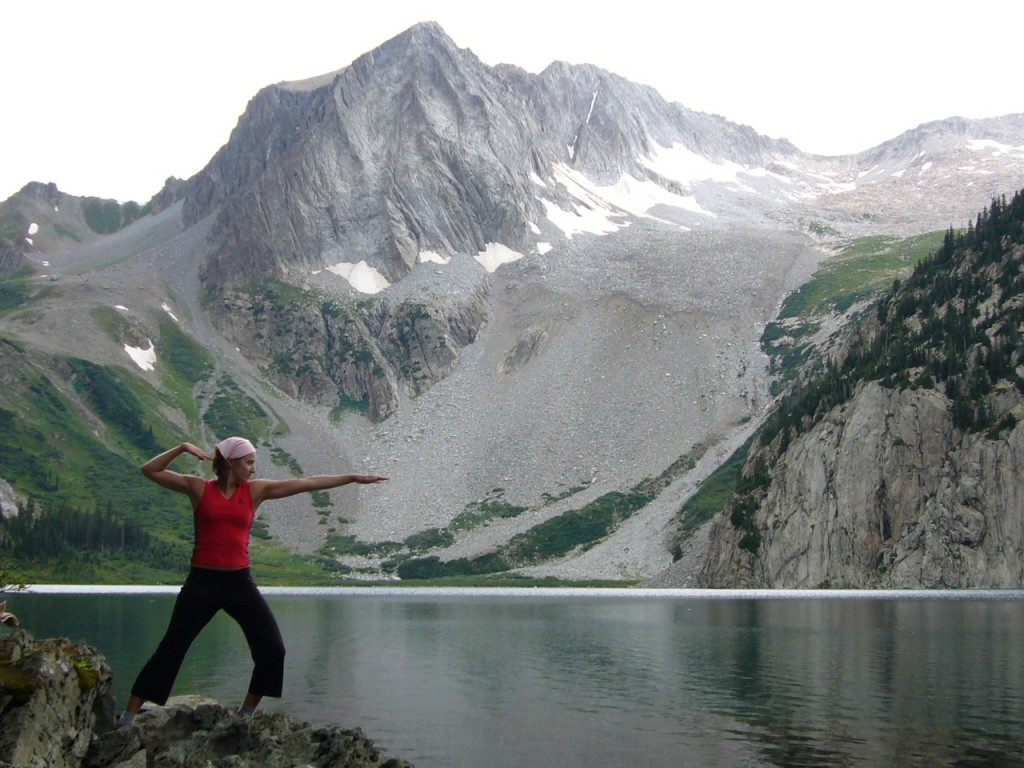 Aspen is my favorite year-round resort area. Photo is a copy of my photo sorry but it says it all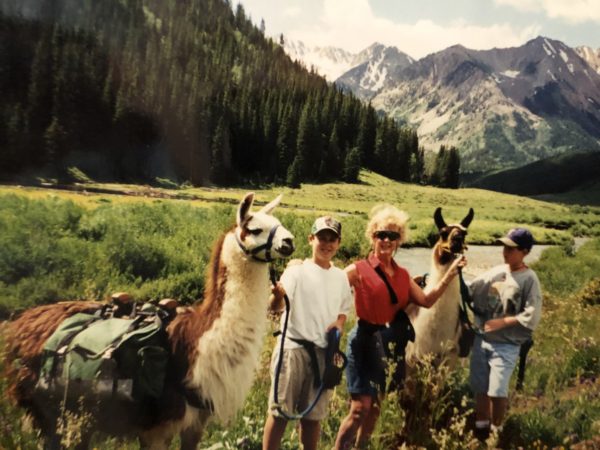 Horseback, Llama trek, hike, bike theater, Opera, Symphony, Lectures = Aspen has it all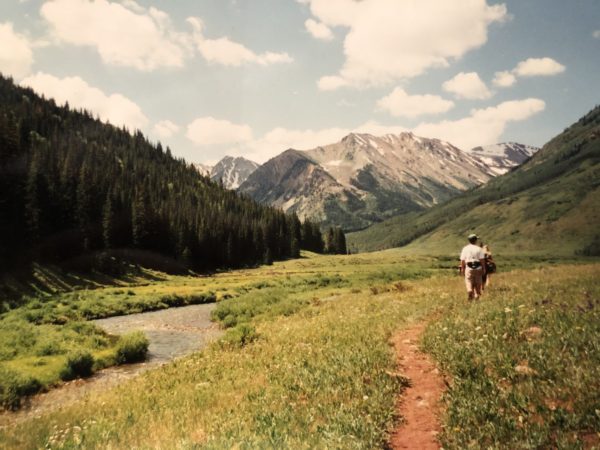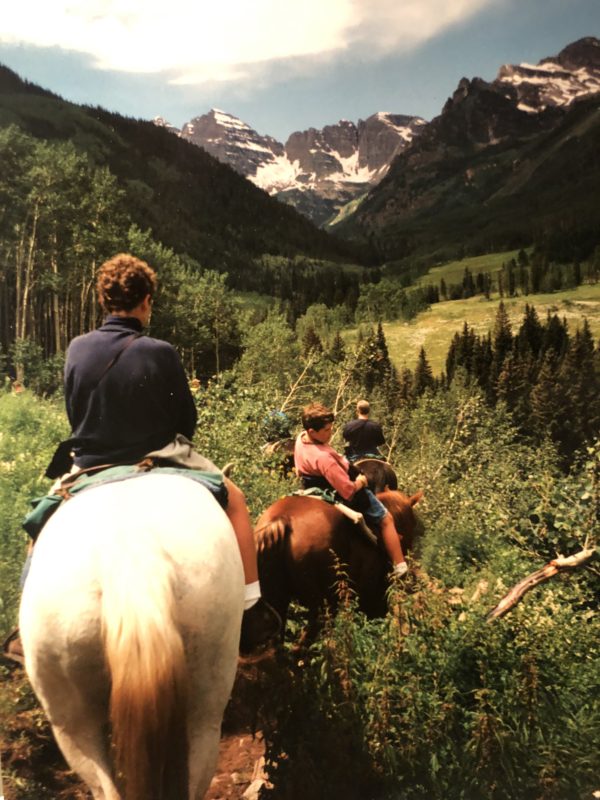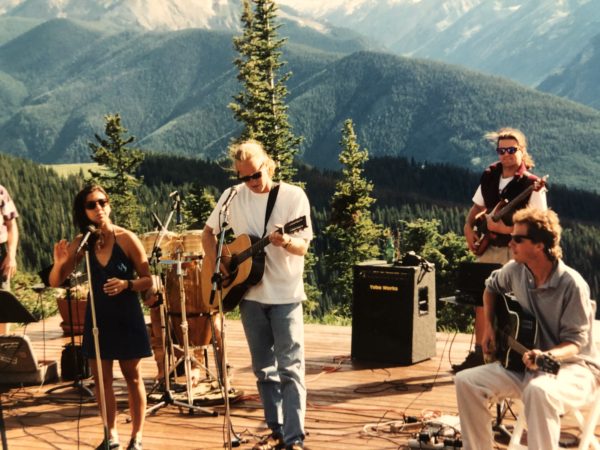 See tabs to left for more detail. During the winter or summer, Aspen is the perfect town to visit and vacation.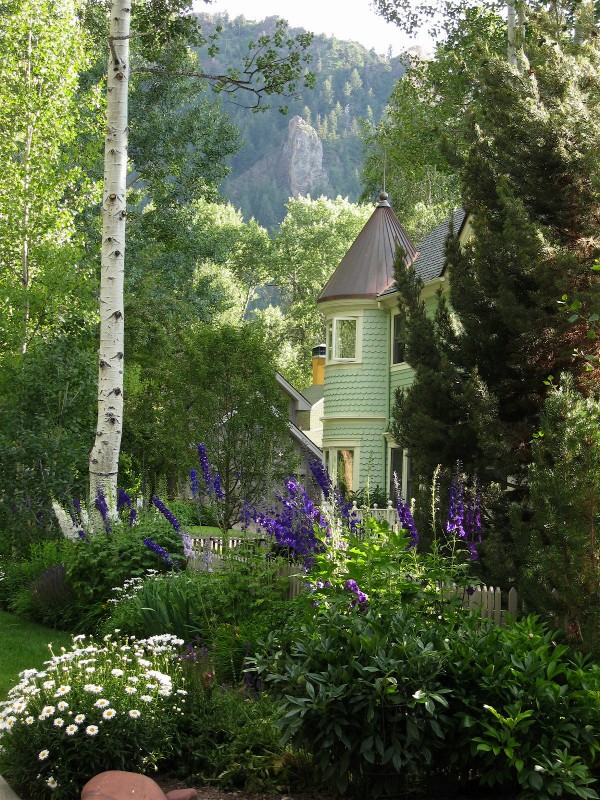 Most people come out for skiing but they move back for the summers.  Clearly stated, Aspen is the finest town in the world because it offers the most complete physical, spiritual and mental experiences available anywhere. Aspen, a small mountain town at nearly 8,000 feet  weather can sometimes be hard to predict.  The key to being comfortable anytime of year in the beautiful outdoor playground,  is versatility.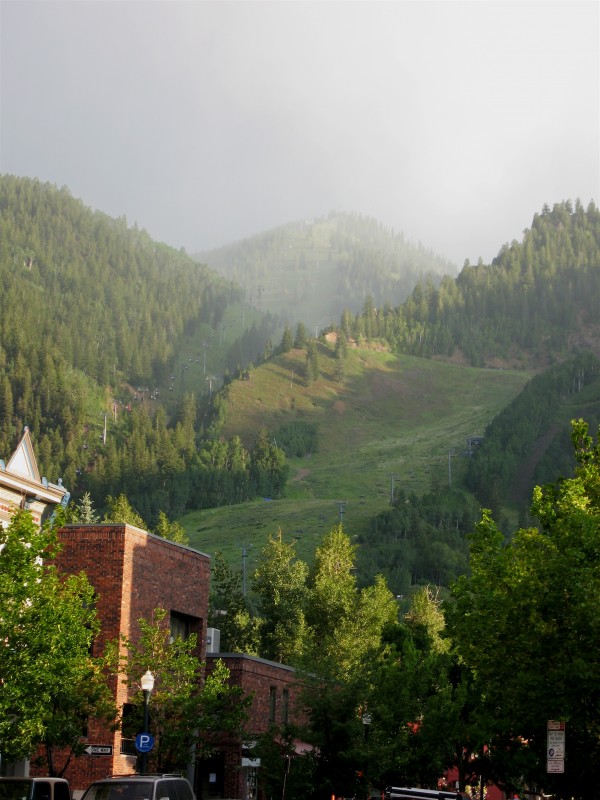 Aspen sits at the upper end of the Roaring Fork Valley.  The Roaring Fork River, a superb trout stream, runs directly through town and is surrounded by magnificent mountains. Very good flyfishing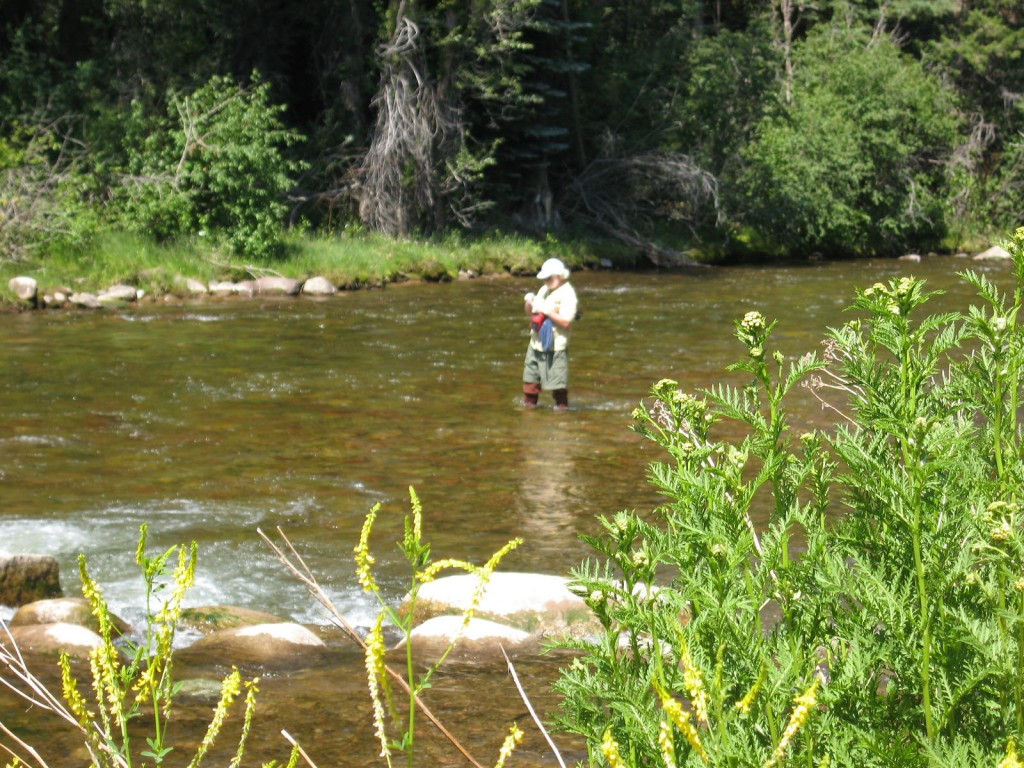 It offers an interesting history and many challenging recreational activities like the fly-fishing photo above as well as many cultural and spiritual functions.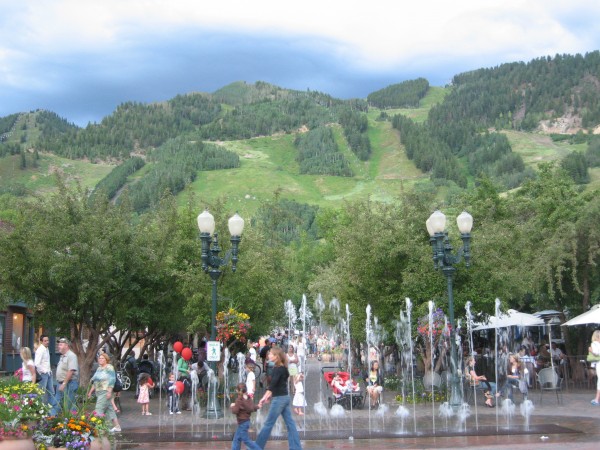 The pleasant climate and beautiful natural scenery surround you each and every day. Aspen Mountain rises from town and is one of four ski areas in the valley.   Snowmass, Aspen Highlands and Buttermilk mountains all lie within 12 miles of town and offers some of the finest skiing in the world. Beautiful alpine valleys cut these mountains. The Maroon Creek, Castle Creek and Hunter Creek Valleys are all easily accessible from town. So this is our story.
We have been coming to Aspen since the late 1970's.  At first we would stay in our parents magnificent home.  It had a 20 by 40 indoor heated pool in the home with sauna, steam.  It had a 6 car garage and outside tennis court- NICE. The home below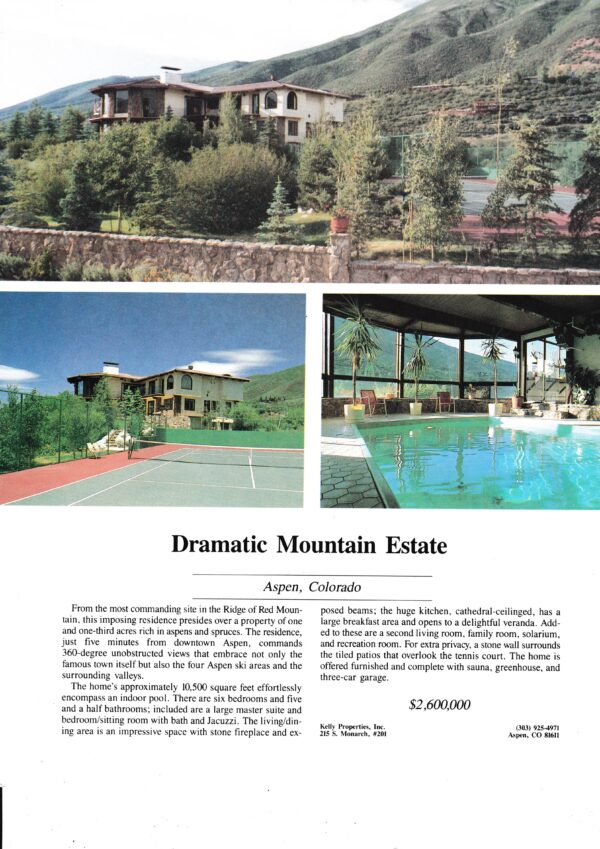 We would take out guests and have parties all the time –life was good.  Finally my parents sold the home about 1999,-BUMMER-.  With no place to go to take our friends, we found the HEARTHSTONE HOUSE a 15 room boutique Frank Lloyd Wright hotel and took down all the rooms and filled them with our friends.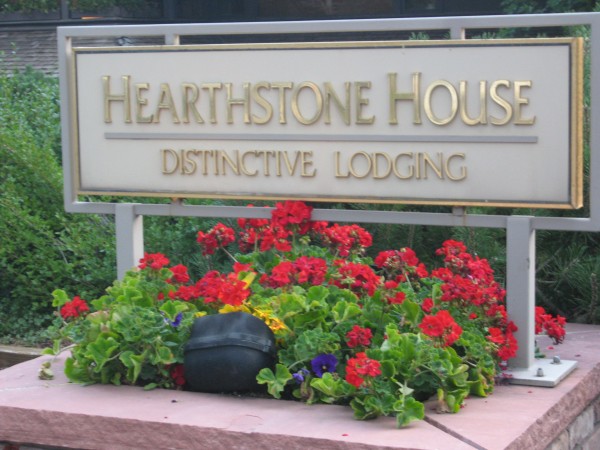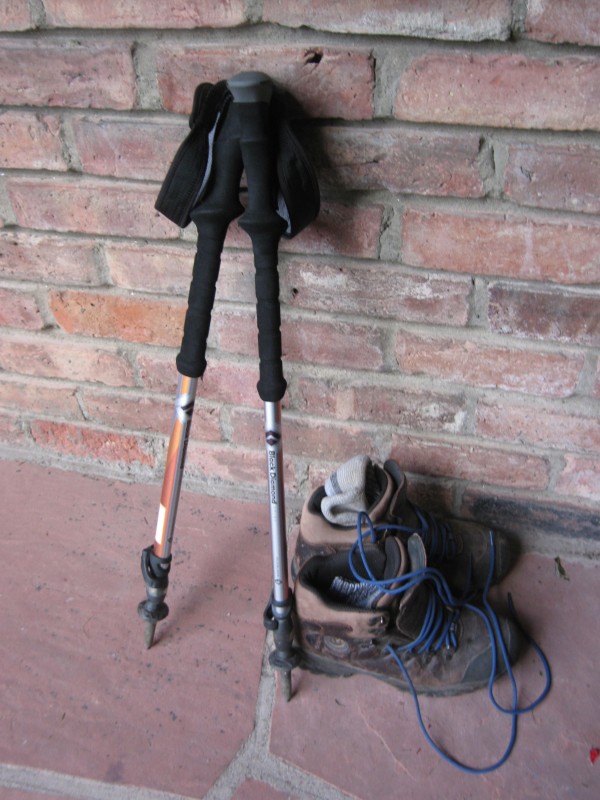 We have taken out over 100 different people over all these years from all over the world.
The Hearthstone is amazing. It offers guests the plush amenities of a grand hotel in a more private setting. Start your morning with a healthy breakfast then relax over a cup of coffee as you plan your day from the wide variety of outdoor and indoor activities available in the Aspen/Snowmass area.  Finish your afternoon with a glass of wine by the fire, soaking in our outdoor hot tub under the stars of Aspen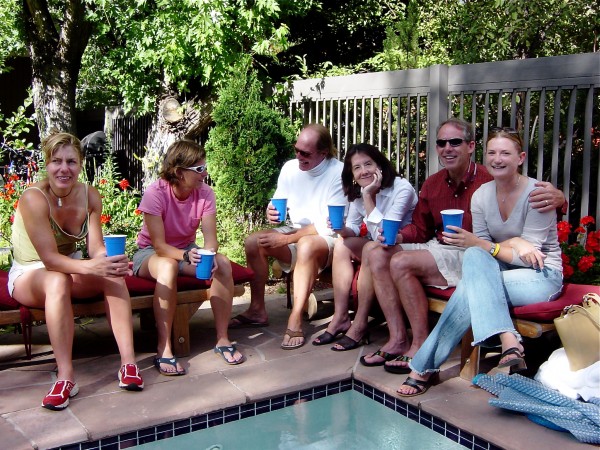 or relaxing in our herbal steam room while you reminisce about your latest adventure. Newly renovated guest rooms provide luxurious and inviting accommodations and gorgeous views of Aspen Mountain or the surrounding landscape.  European-style down comforters and bedding give guests a warm and cozy place to lay their head and it is complemented by the handsomely tiled and updated bathrooms for a truly relaxing experience. The deluxe rooms feature whirlpool spa tubs. We also party like rock stars at the HEarthstone house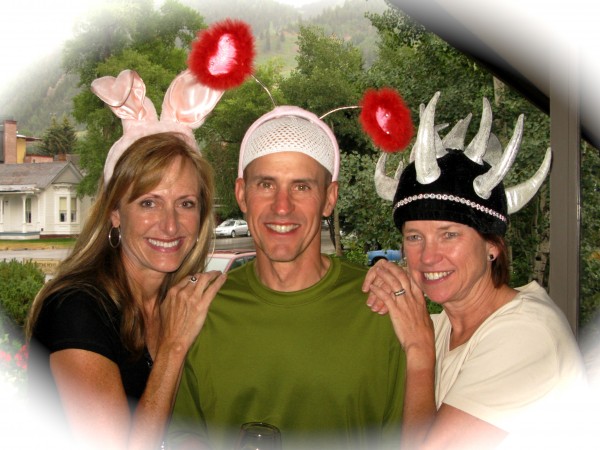 Cupcake, fus, RD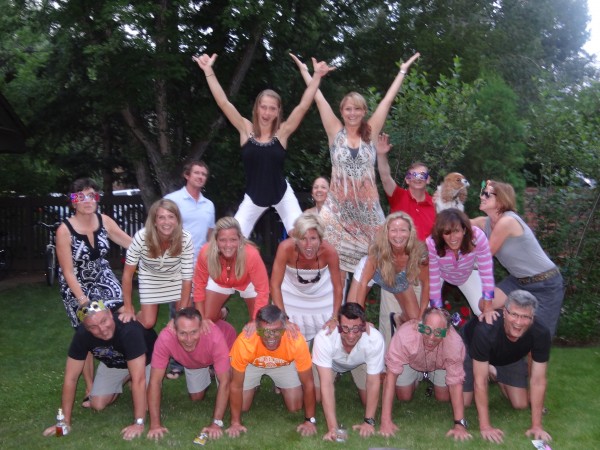 party hard 2011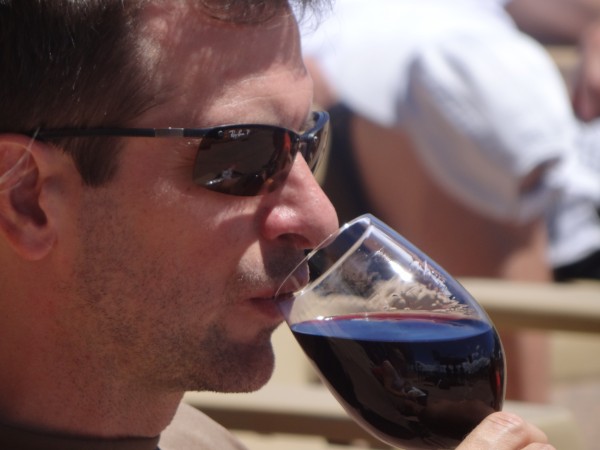 Charlie= good glass of wine
Ok so this is what we do:  hike, bike, sledge, parapent and play golf, tennis and squash during the day.  In the evening we make for cocktails at the Hearthstone at 5 Pm before heading out for:  the ballet, symphony, music festival, theater or the Aspen Institute Talks.
Some of the hikes are:
Cathedral Lake. Especially in July and August, when the wildflowers are in full bloom,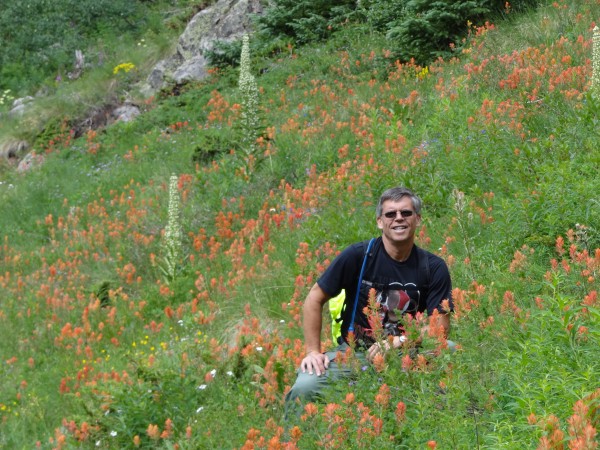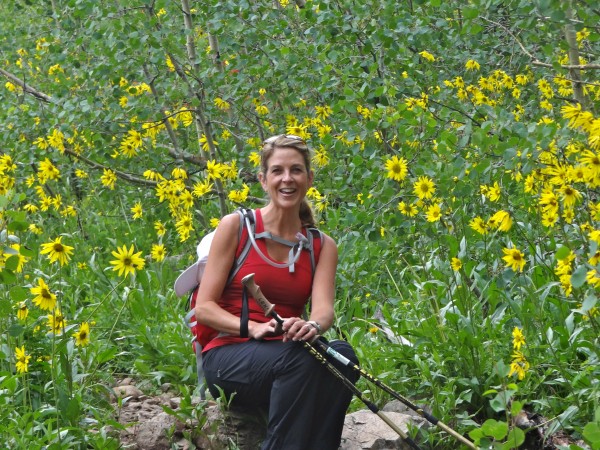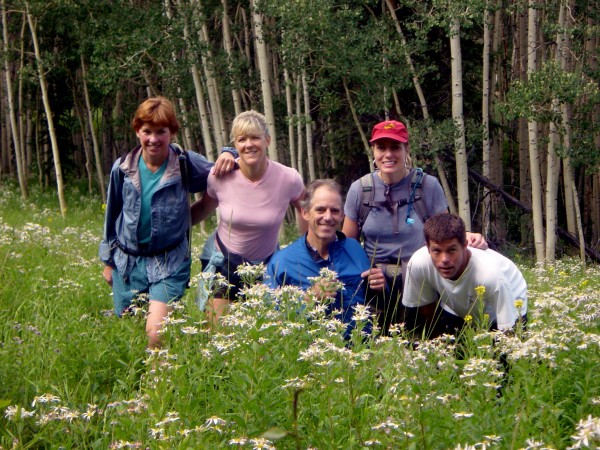 http://www.youtube.com/watch?v=b3YSak2TzIc&feature=player_embedded
Awesome,a sea of flowers
the 3-mile trail is filled with nature lovers and cardio fiends. Indeed, it's not a trek for the faint of heart, especially we visiting flatlanders. You'll gain 2,000 feet of elevation as the trail inclines through aspen groves, across a giant boulder field, and up eight killer switchbacks. But the panoramic views along the way and pretty emerald-green lake at trail's end are well worth the agony of "de feet.  When you find Cathedral lake, your breath is taken away.  We are blessed by Gods gift surrounded by all of His beauty.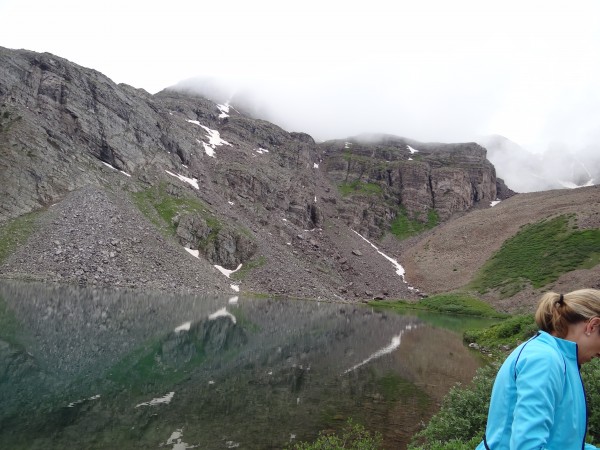 !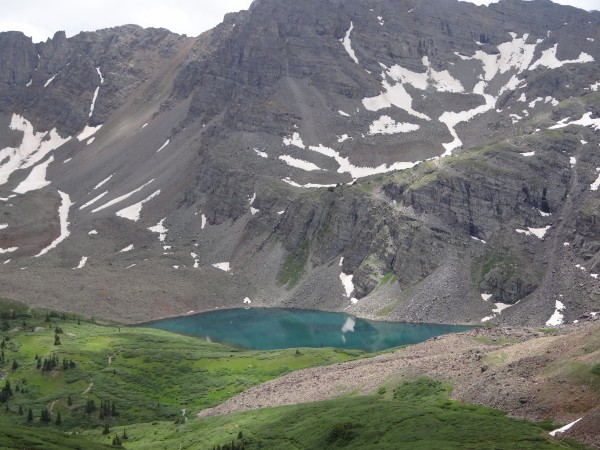 Cathedral lake is perfection! Wow the mirrored landscape with the surrounding green hills covered in snow!!  From here we hiked up to Electric Pass at 13,700 and you can see me on the final steps before the summit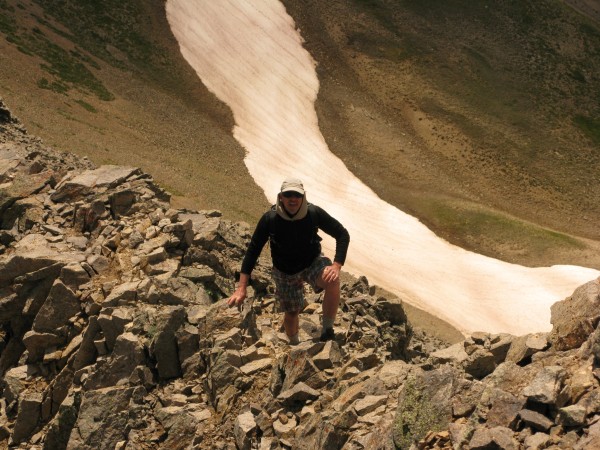 http://www.youtube.com/watch?v=gGUPxRCBJv0&feature=player_embedded#!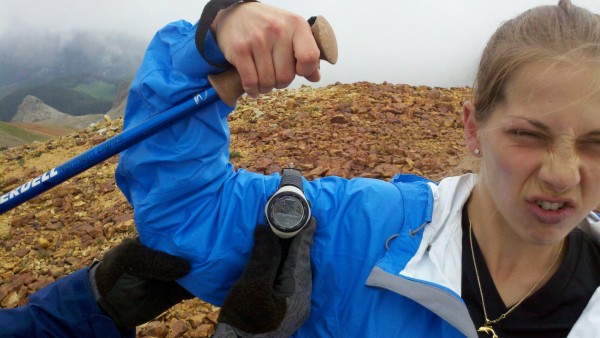 Electric Pass above.  Bob T. on way to top and Brandy on top at about 13,800 feet Go Brandy.
Below is Maroon Bells another wow.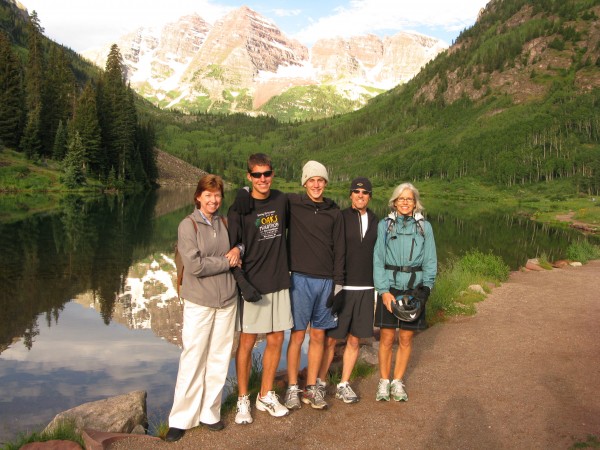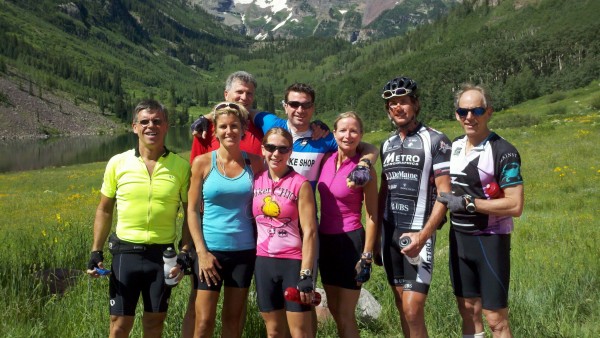 Maroon Bells
Maroon Bells at its finest: Fus and Family and 2011 group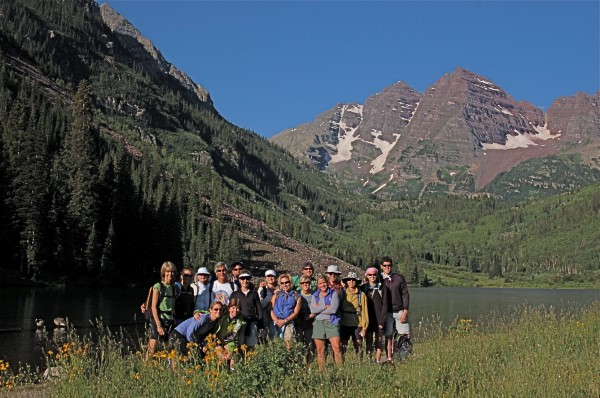 Lost Man: is often overlooked as a prime hiking area. The hike described here follows Lost Man Creek for 5.5 miles to its source at Lost Man Lake, then climbs over Lost Man Pass and descends along the Roaring Fork River to Roaring Fork Trailhead. Most of the hike is through sub-alpine meadowland just below timberline. The views across the open valleys are terrific-especially in midsummer when the wildflowers are in bloom.   The scenery in the upper reaches of the Lost Man Creek Valley is especially dramatic. The valley climbs eastward to a point just below the ridge of the Continental Divide then turns abruptly south into a small bowl wherein lies Lost Man Lake. By the time you reach the lake you will be well above timberline, and the rocky shore that surrounds the small lake is typical alpine tundra. When you reach the top of the ridge you will be in Lost Man Pass (12,820 ft.), the highest point on the hike.
Castle Peak: Standing 14,265 above sea level, Castle Peak is one of Colorado's famous 14ers and the highest point in the Elk Range.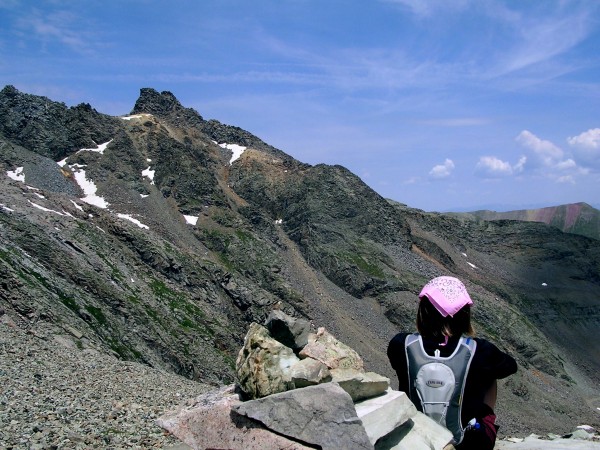 This is LB on top of Castle Peak at 14,300+.  Despite its lofty presence, a hike to the top of Castle Peak is a non-technical but strenuous trek that is best made in summer or early autumn.Get an early start to avoid storms! The round trip mileage for a trip to Castle's apex is roughly 12 miles if you start from the passenger car trailhead and 7 miles if you drive farther up the rugged 4×4 road. Most reasonably fit people can reach the top; just make sure to take a few days to adjust to the altitude if you are coming from out of town.
hike to Crested Butte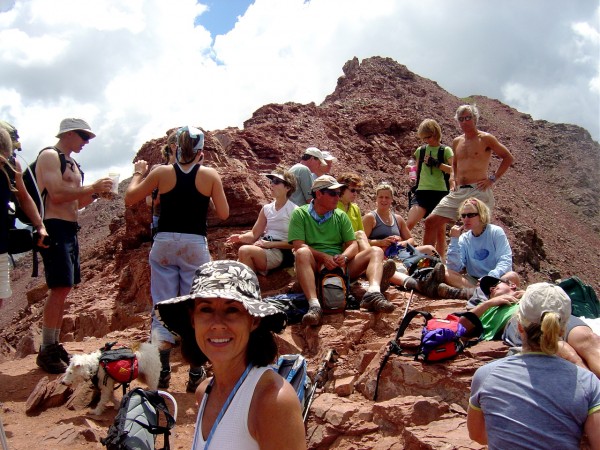 Hike to Crested Butte is about 8 hours depending on the way.  We cross streams, Mt. passes and top out at about 13,500 feet.  Very cool adventure.
Mt Elbert
below:  Arden on the way to summit- 14,400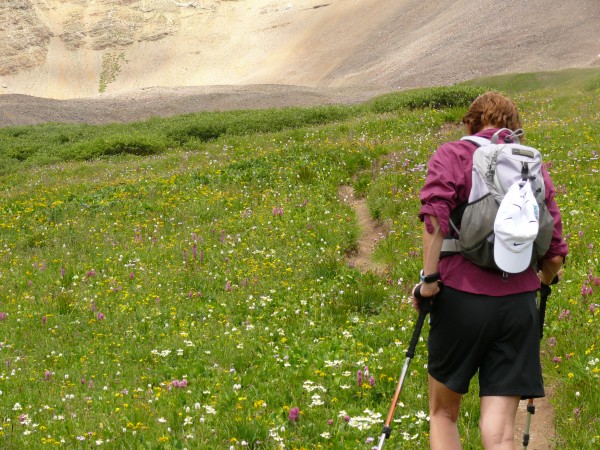 Mt Elbert is the highest Mountain in colorado and the second highest Mt. in the Continental United States. It is about 14.400 feet and is a nice climb of about 6 hours in length.  Look at the flowers Arden is going through on the way to the summit!!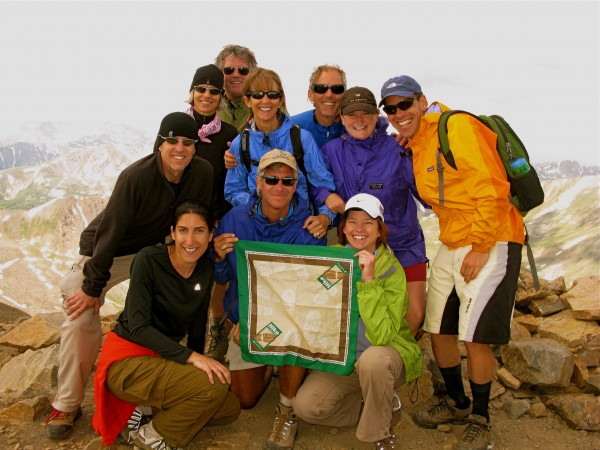 Mt Elbert summit 14,400 with our group ofSEAL team members – wow they rock.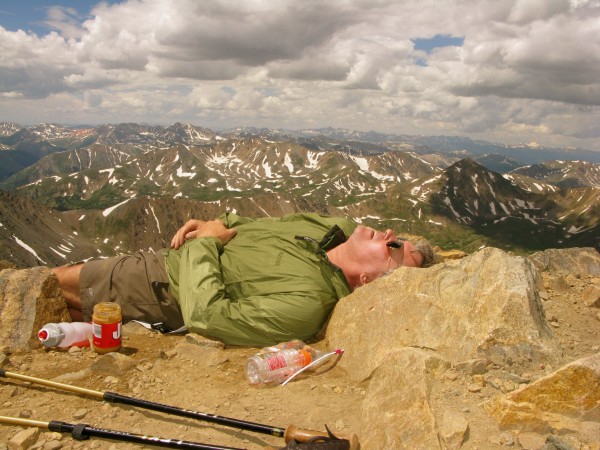 Dr. Bob, totally smoked after summit but he made it and also Killimanjaro!!
Some Bike Rides
Independence: Connecting the Arkansas Valley to Aspen and the Roaring Fork Valley, Independence Pass is the second highest paved mountain pass in Colorado and is a destination ride for many recreational cyclists.  The ride to the top features three hairpin switchbacks, breathtaking alpine scenery, and cliffs that plunge from the edge of the blacktop. Others are biking to Basalt,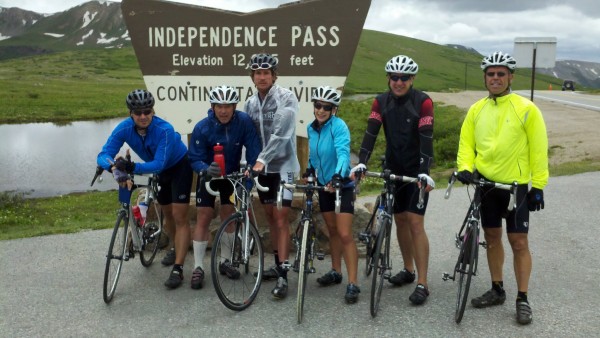 and the Monastery. Below is the Monastery ride through Shield O Mesa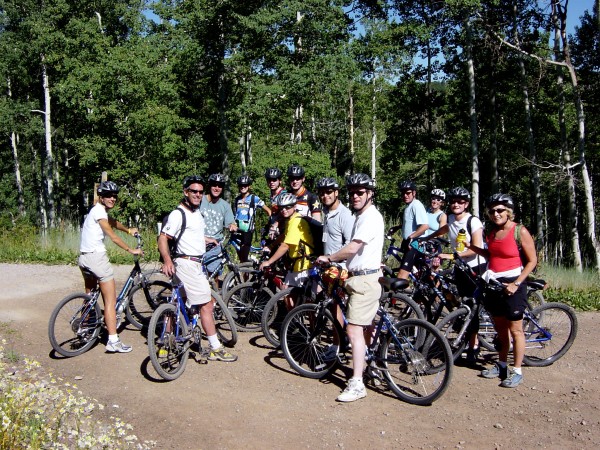 Other Outdoor Activities
Golf, Tennis, = The Aspen Golf Club, ranked as the #21 Best U.S. Municipal Golf Course by Golf-week Magazine, provides a challenging 18-hole course set in the heart of the Rockies, just minutes from downtown Aspen. This 7,156-yard championship course is complete with a PGA award-winning pro shop, lessons, driving range, chipping and putting greens, cart rental and full-service locker facilities.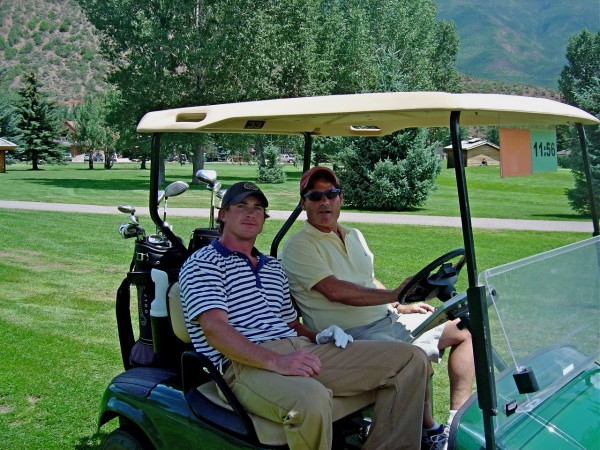 Fly Fishing, Floats are an exciting way to spend the day fishing. They can cover the fast "white water" stretch on the upper Roaring Fork River, a truly unforgettable float trip or you can take a more leisurely float on a lower stretch of the Roaring Fork or Colorado River.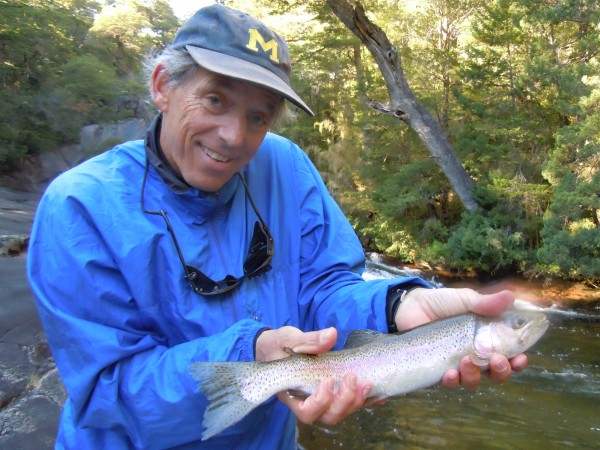 One can also wade.  The fishing is a great way to get started as a fly fisherman. Wade trips fit easily into a day of recreation. One can be on the beautiful Roaring Fork River in less than 10 minutes. You can hike down a canyon and fish the most scenic stretch of water in the valley.  And
Parapenting and hot air ballooning. Here is Pat, RD and Andi about to take off in a balloon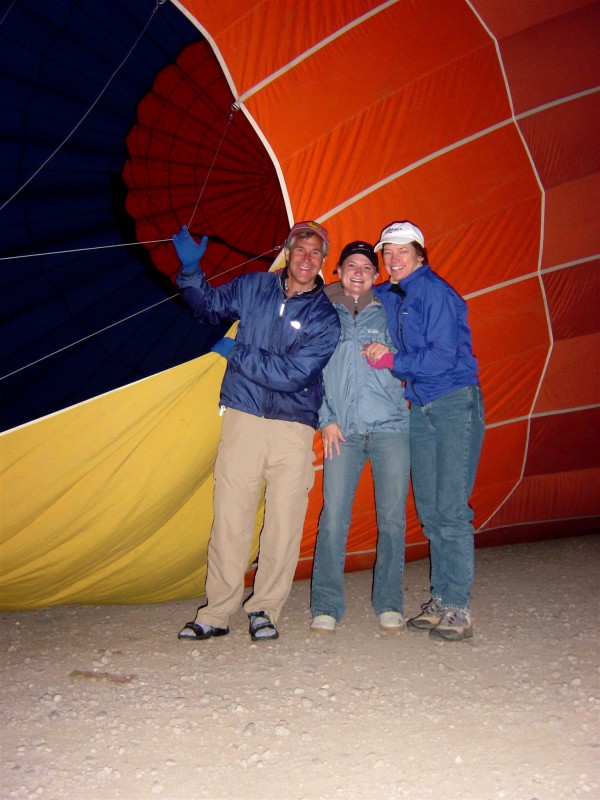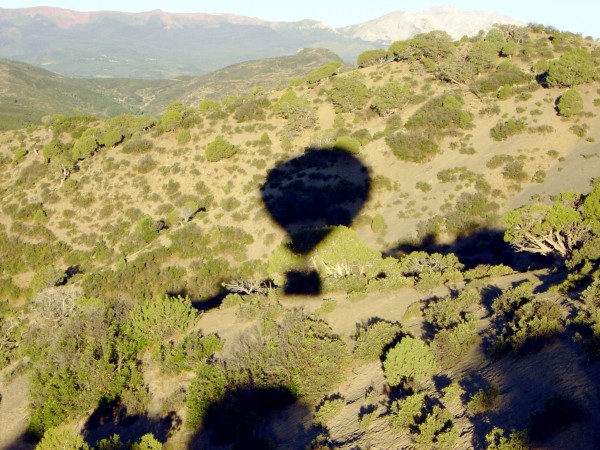 Horseback Riding is great fun for a day or overnight camping. Here is a lunch ride into the wilderness.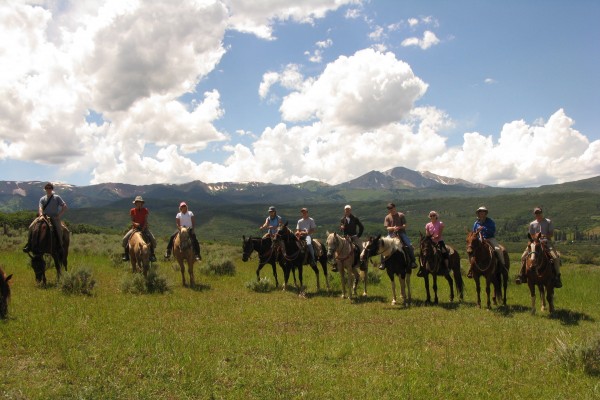 What a great group of horseback riders, all are carrying we are going to take out the bad guys.
Sledging Class Four Rapids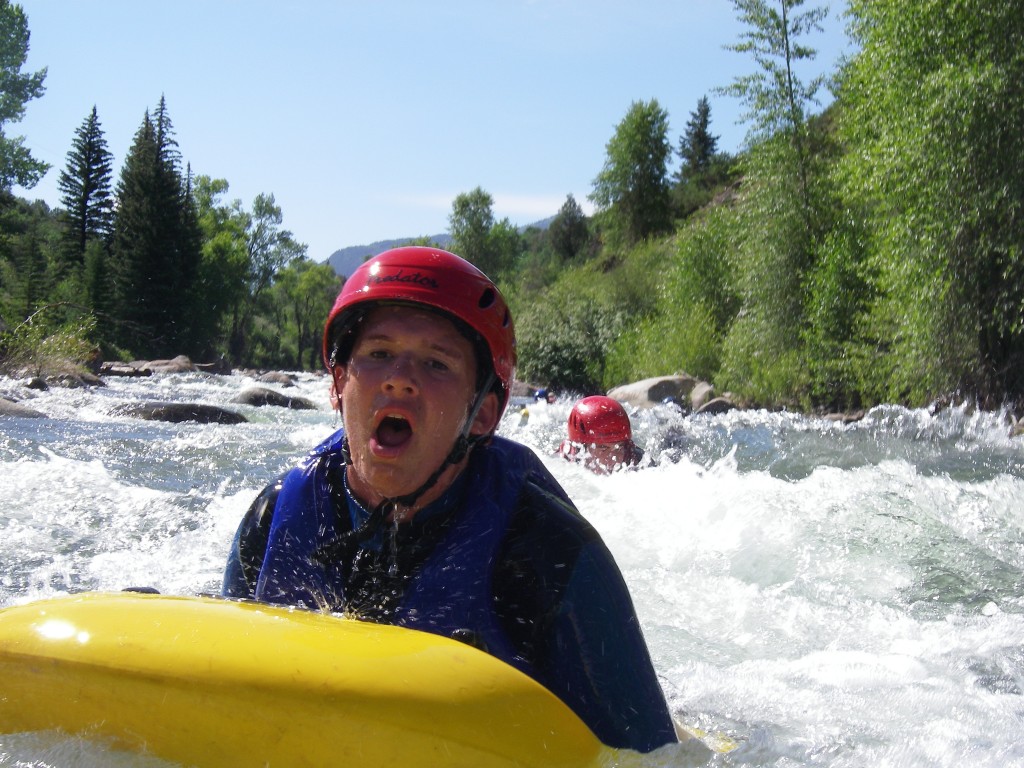 Slater riding the waves:  Imagine, class 4 river on a boggy board for 4 miles.  One water fall at 12 feet and a smoking great time, now that is what I am talking about.  This is Slater taking it all in.
Other Cultural and Spiritual activies are:
Symphony and music festival,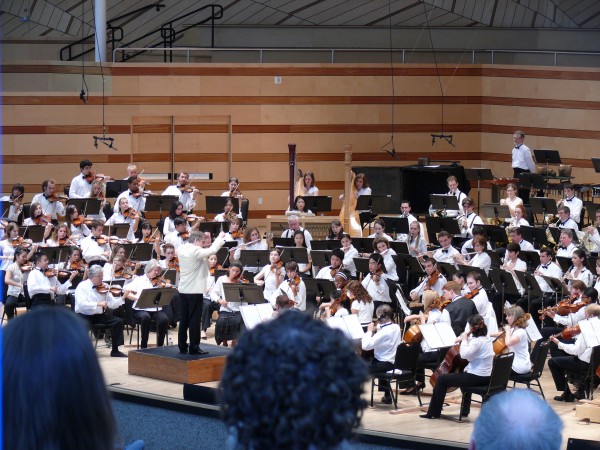 speaker series,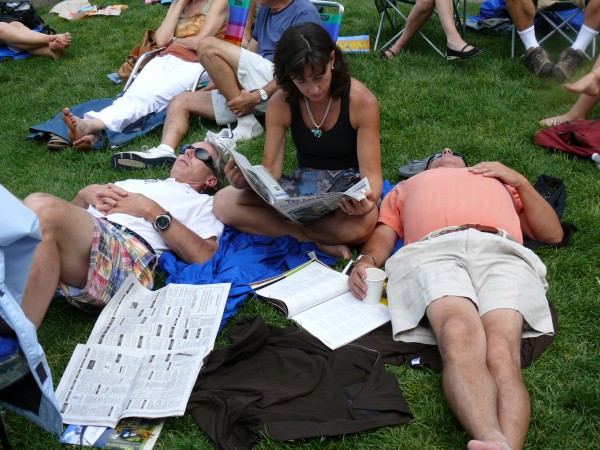 ballet and theater as well as partying every night.