This year we traveled to Aspen with Pat and Julie Miller and their family as well as some friends from Goucher College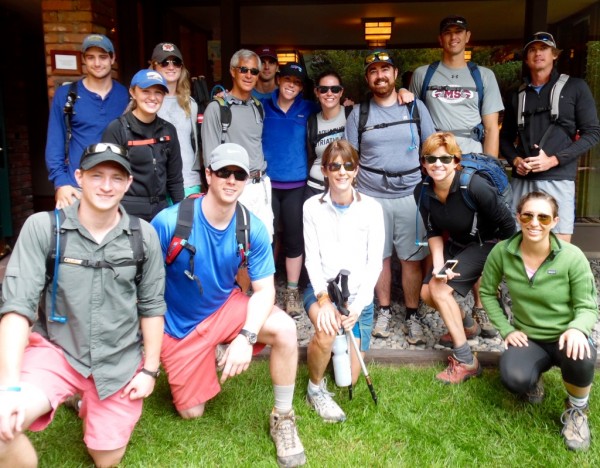 We stayed at the famous Hearthstone House and this is where we started all the daily and evening activities from.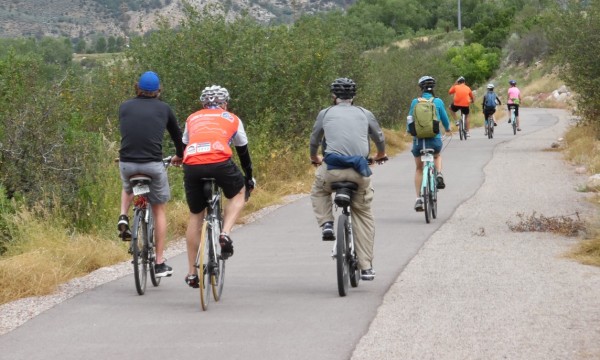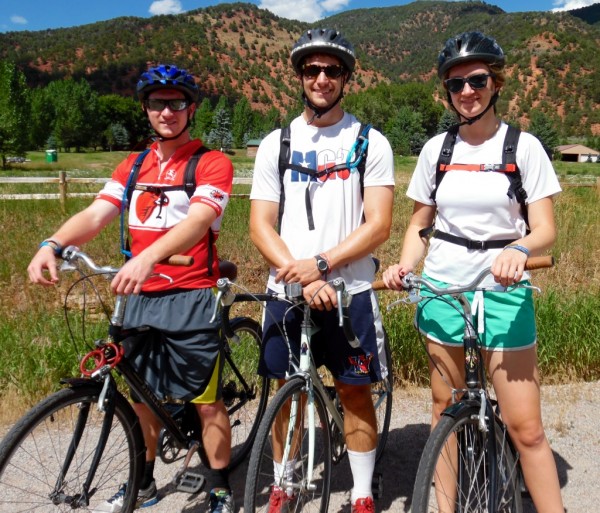 we rode bikes down valley to Basalt crushing it above : Go Anna, Andrew and Owen.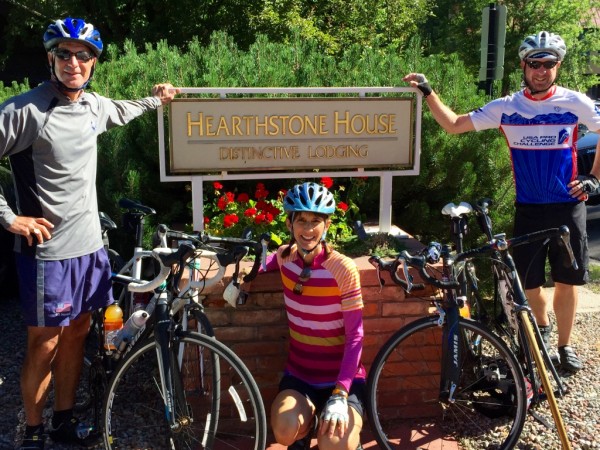 Above Pat, Julie, Arden and Scott leaving the Hearthstone House riding to Ashcroft and celebrating with some Champagne below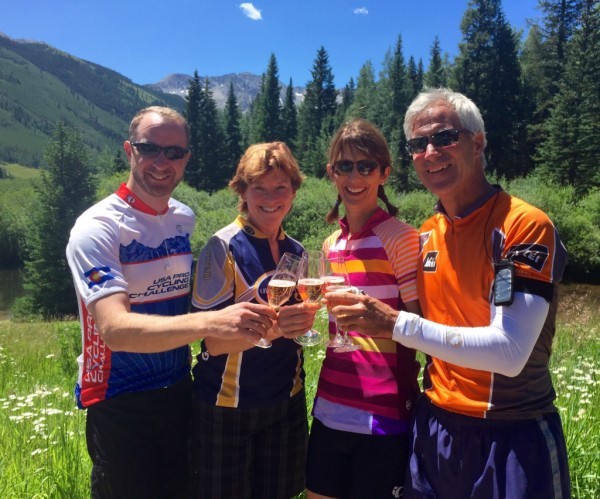 Then then proceeded to ride to MAroon Bells wow you guys go !!  Below Steve and I about to ride Independence Pass.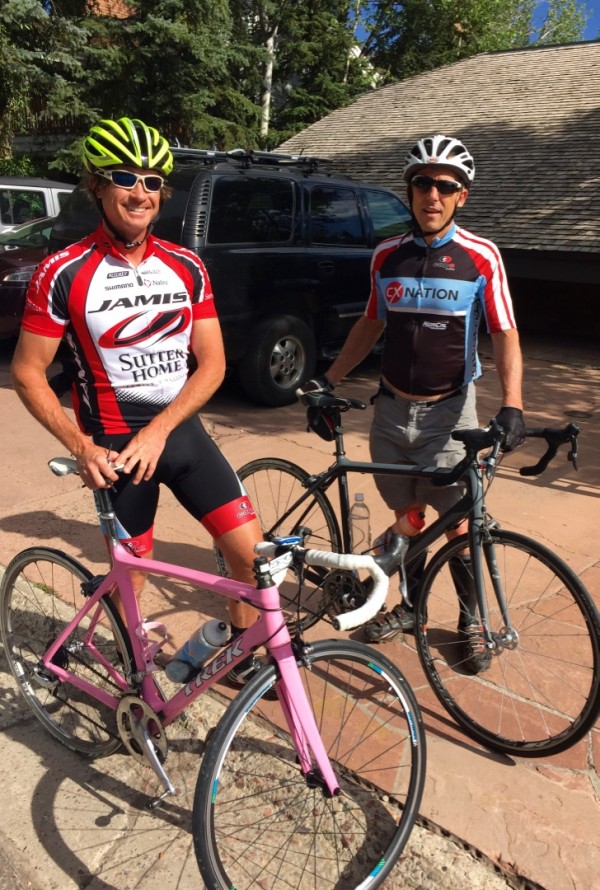 Then I was crushed by my nephew Steve climbing Independence Pass (Steve is bad ass for certain)
We also climbed in Marron Bells below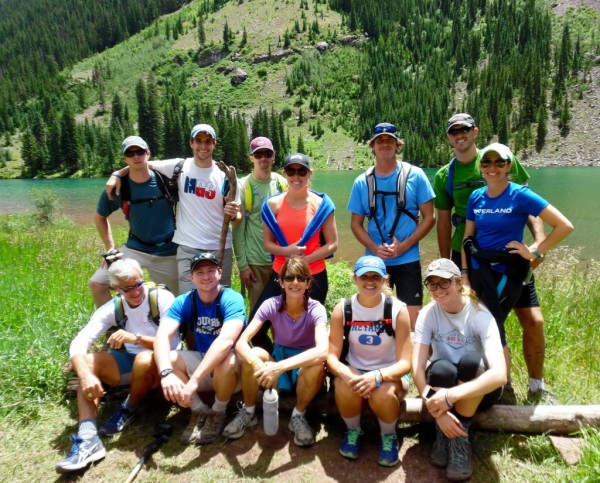 Great shot of group and of the bells below from where we started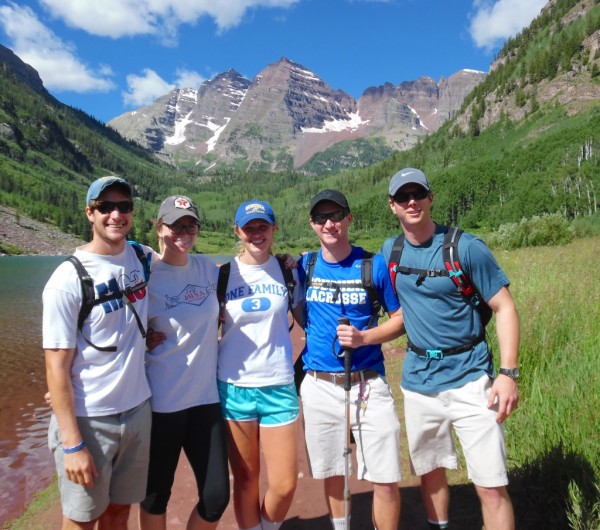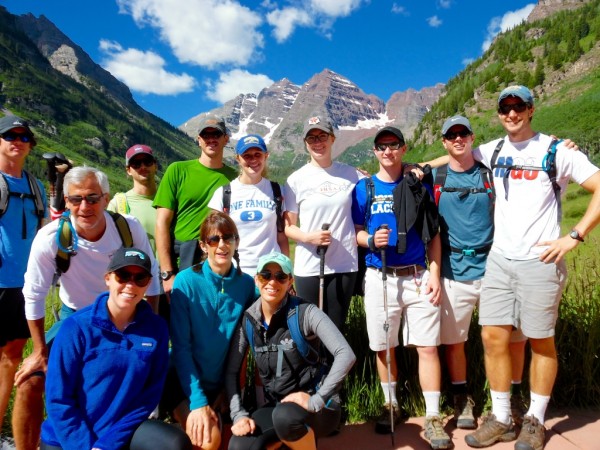 We hiked on nice single track trails along the way below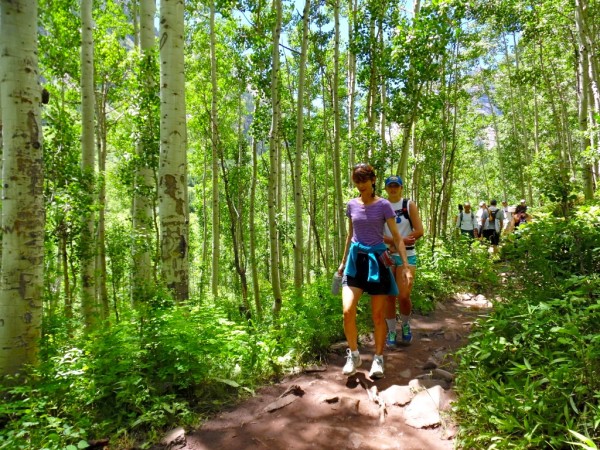 With great shots along the way below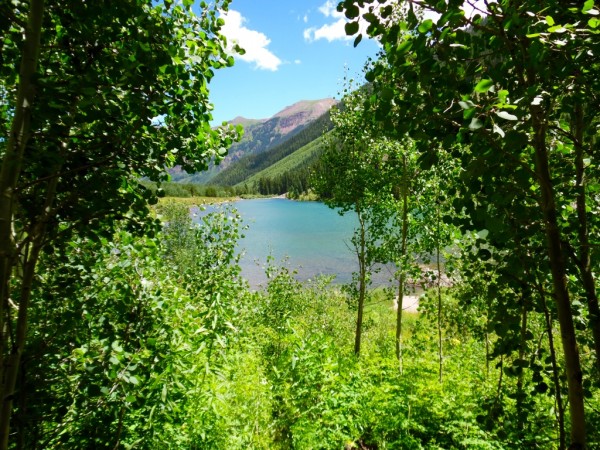 and we finally reached Lost man below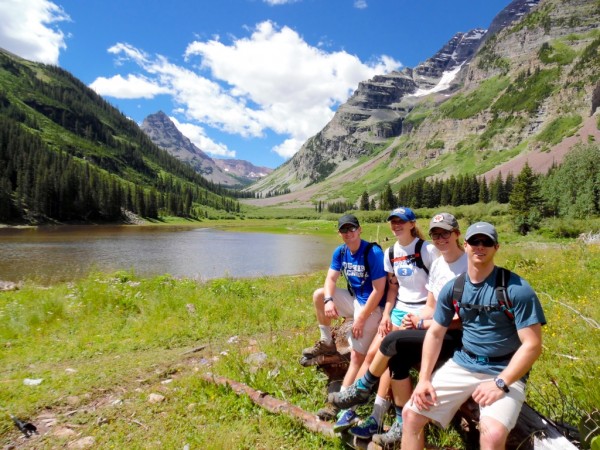 We would Return to the Hearthstone House for Cocktails before heading out for the ballet, symphony or nights activities below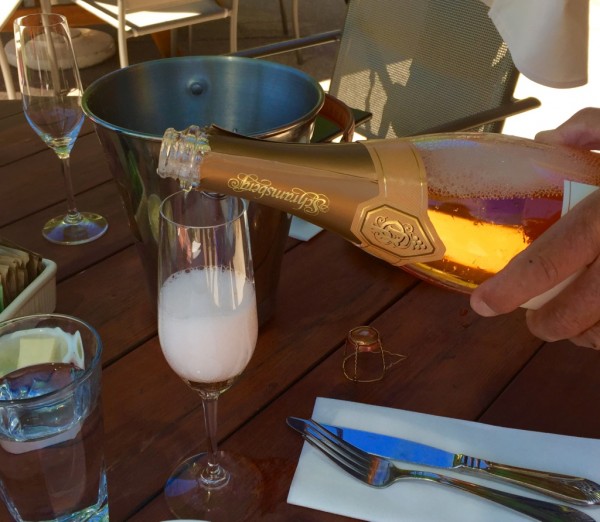 The Flamenco above and below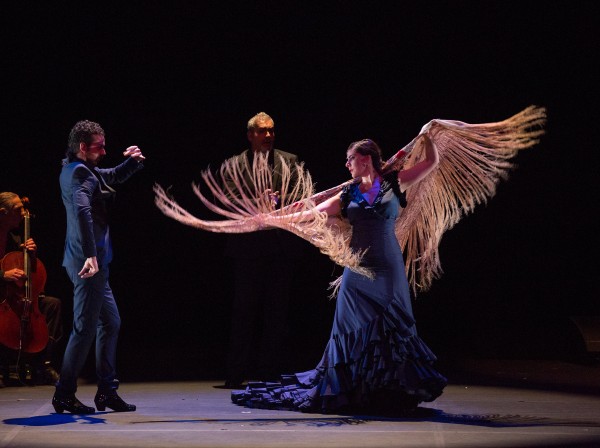 Heading out on Ute Trail below to listen to music on the top of Aspen and have some lunch below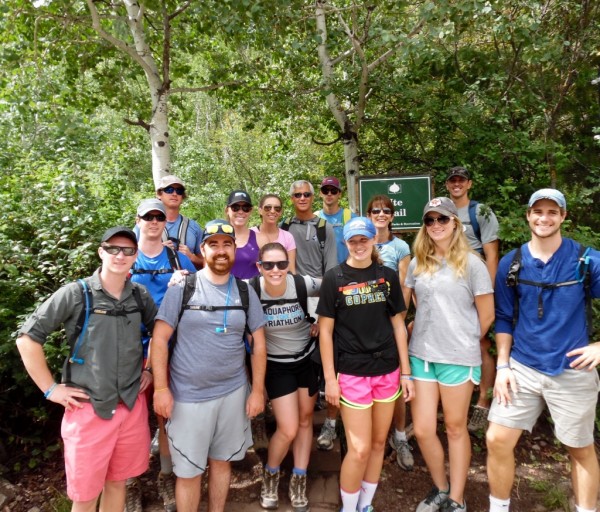 Nice start below and not tired yet???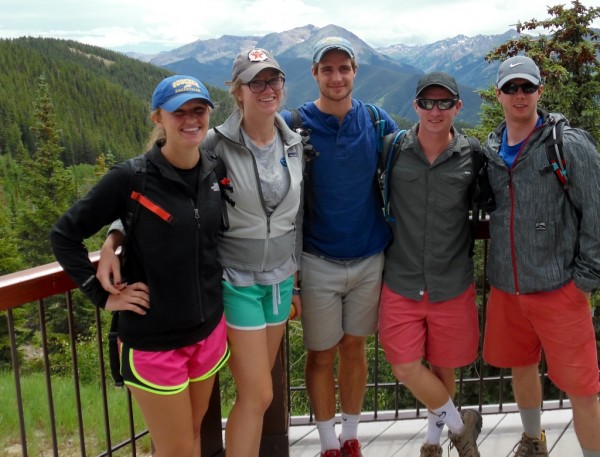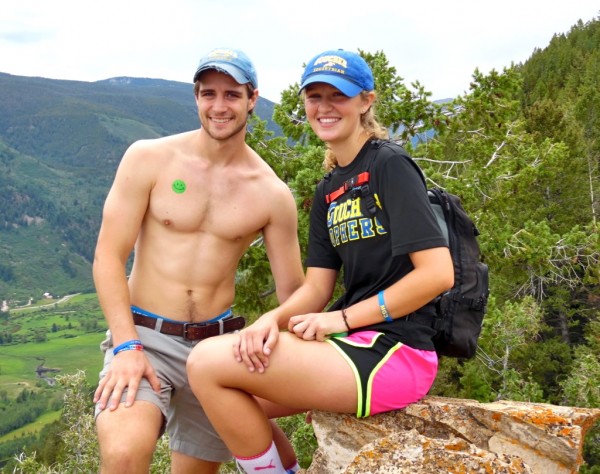 good  friends above and at top below heading for grub and grog below
Grabbing some grub before heading out to the Symphony below and another night a theater production called Peter Pan and the Star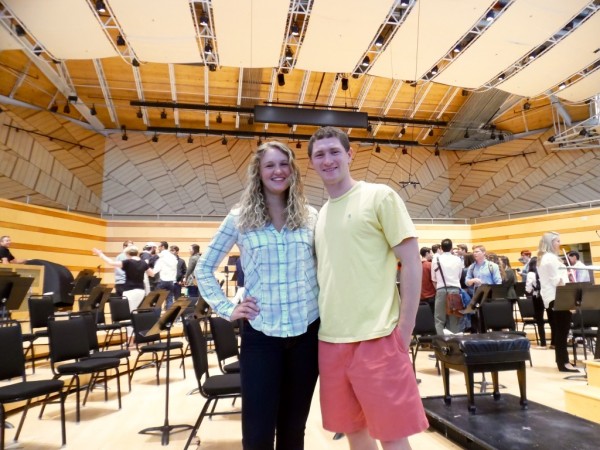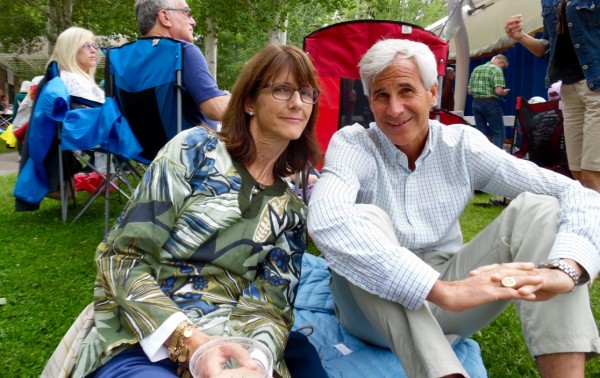 On to the big climb of Castle Peak below.  Starting out it was all fun below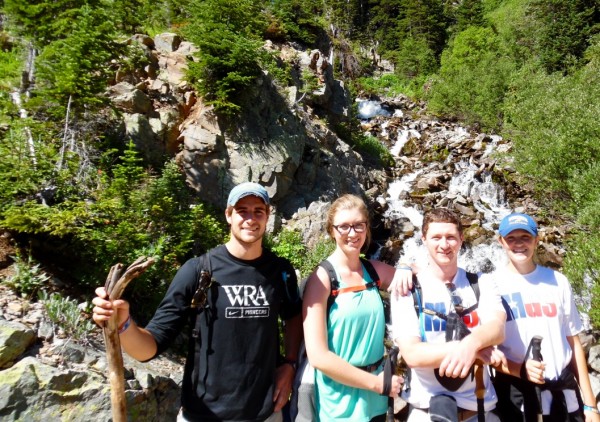 Then the struggle began .  The beautiful ladies watched for our safety so they stayed behind (thank you for giving up the summit) . Owen and Andrew closing in and then the real work starts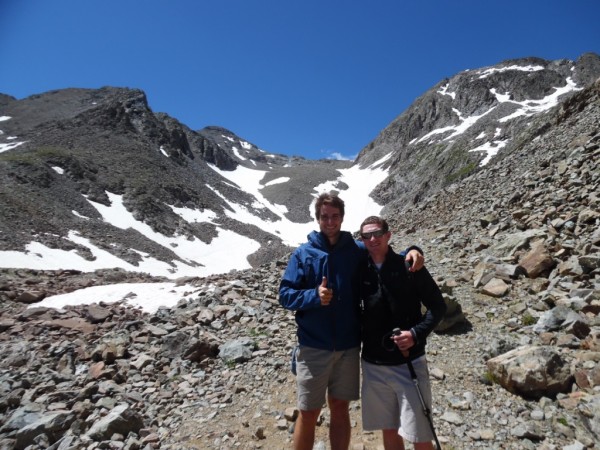 Making it through snow that at times was up to our knee as we broke through above and below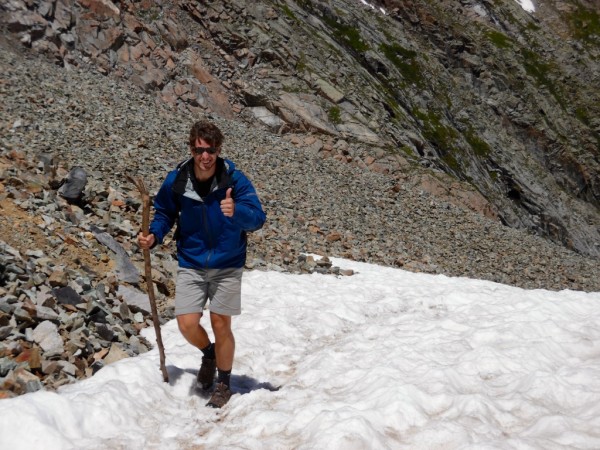 Above the snow  on our way below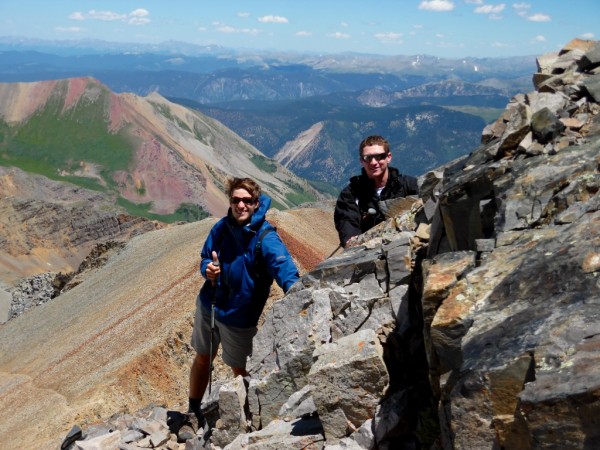 Andrew at summit below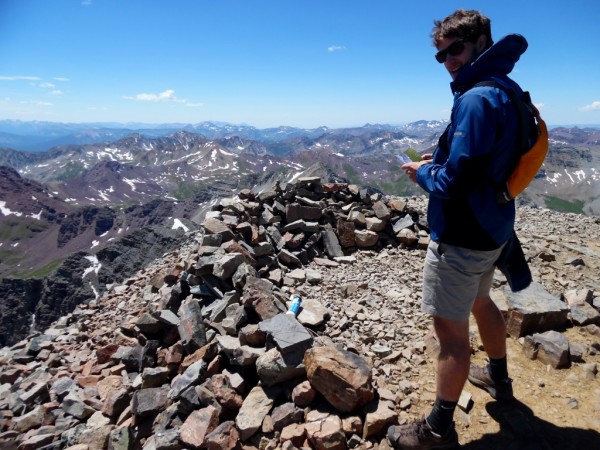 Owen below waiting for us about 10 feet from top (below)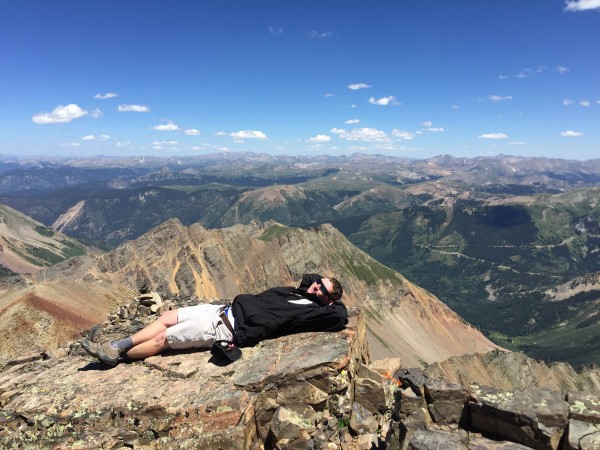 Nice job gentlemen below in meters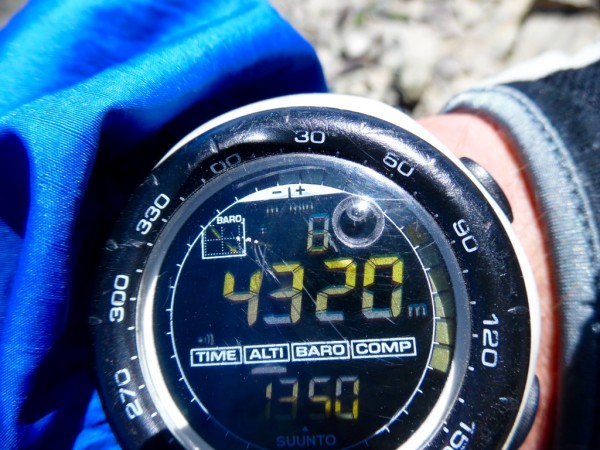 And on our way down we had an incredible snow slide (bad ass) below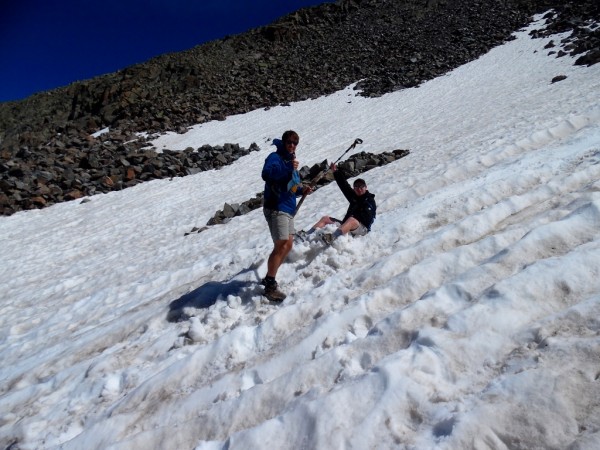 Ok so all had a safe and good time and some general photos below