Castle Peak It is the highest peak in the Elks and the twelfth highest in Colorado @ 14, 300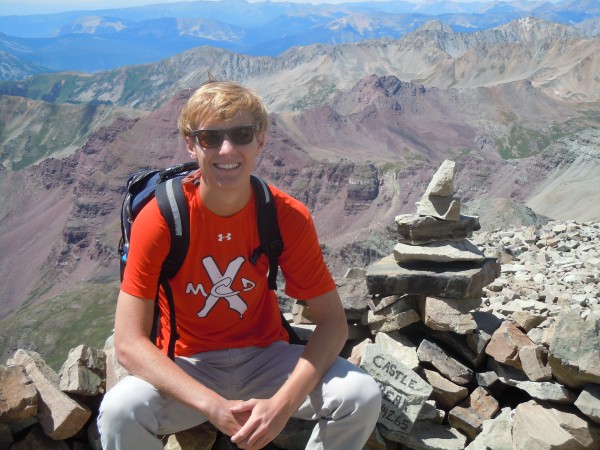 Sam on the top. Castle Peak is the 15th highest mountain in the lower 48. Below isa a video from the summit with Julie in the background.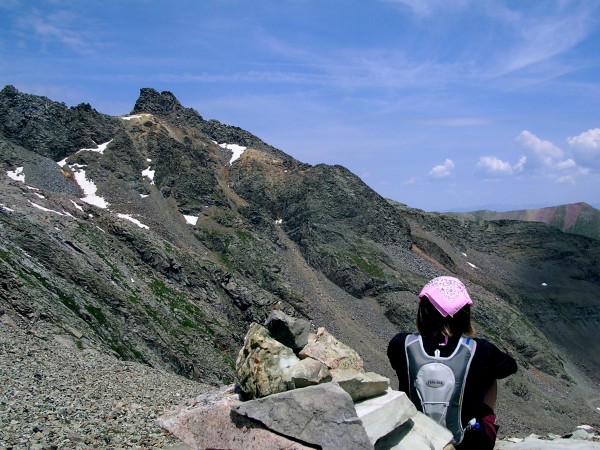 Leigh Beth on the top
It is located near the majestic city of Aspen. Castle is the Elk Range's highest and southernmost fourteener.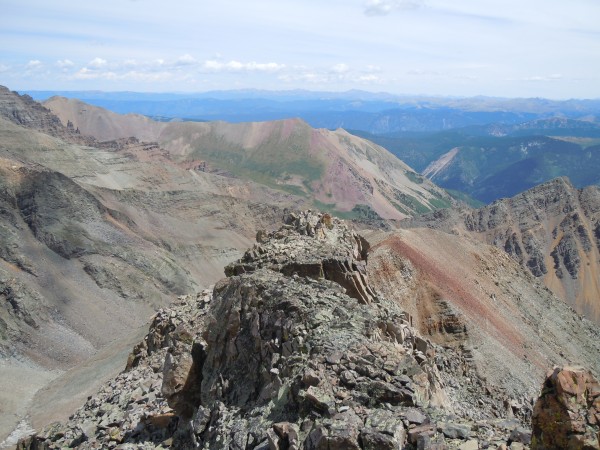 Shot from Summit above and below. Above very very cool shot.
Imagine if one is nervous of heights above and light headed from Altitude (not good)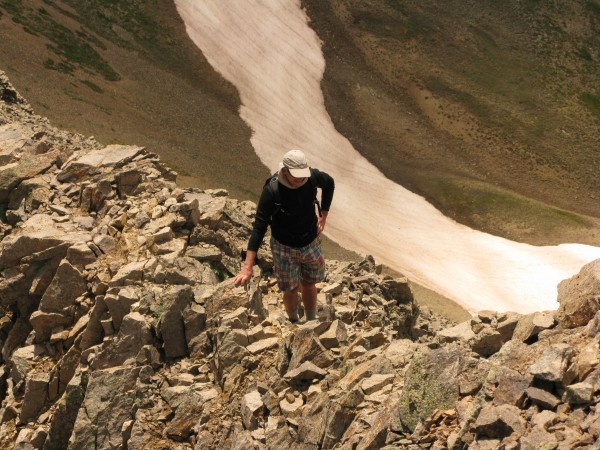 BT closing in on the top above and the group (Harris, Hannah, Deb and Lawton Mike and Pat all very close below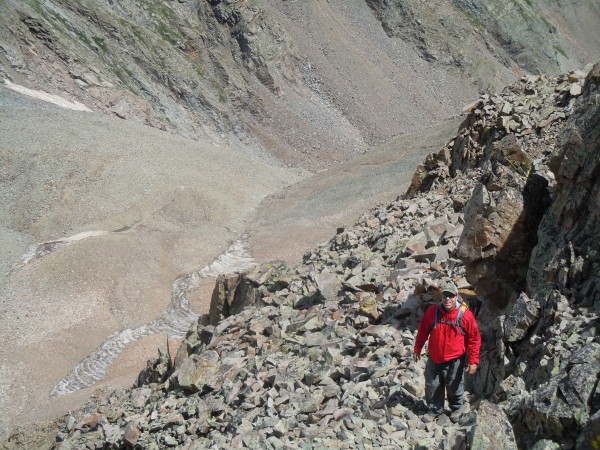 Lawton above ( Very Cool Dude) plus he is a smoking cool doctor!!!! Wow Hannah and Harris his children below.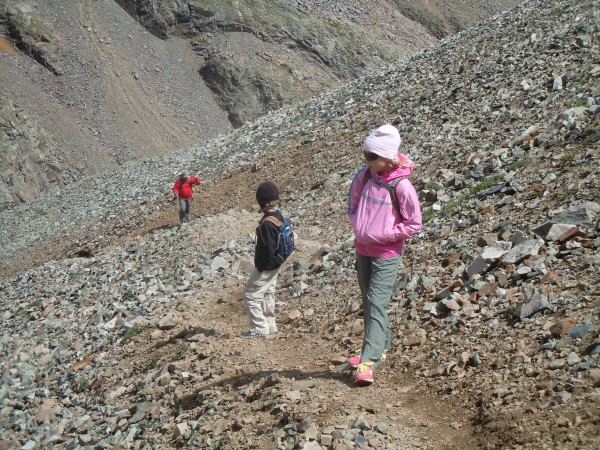 Hannah and Harris pure Atomic Strike Force Team Members "ASF" shirts on the way!!!!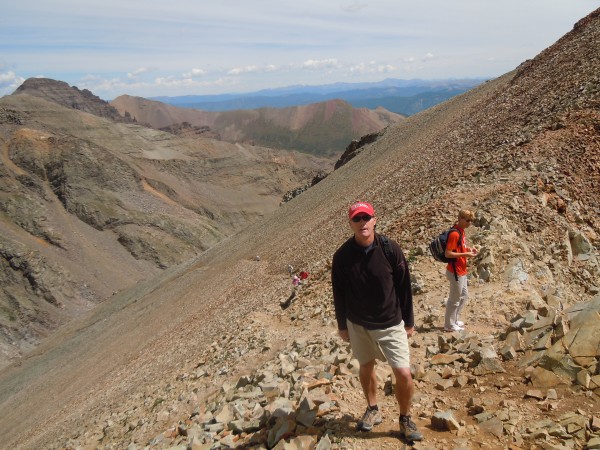 Mike above with sons close to summit
Castle Peak is a great peak that is significantly easier than the Maroon Bells and has a great glissade if your timing is right. We were going to slide down below after reaching the summit from mid point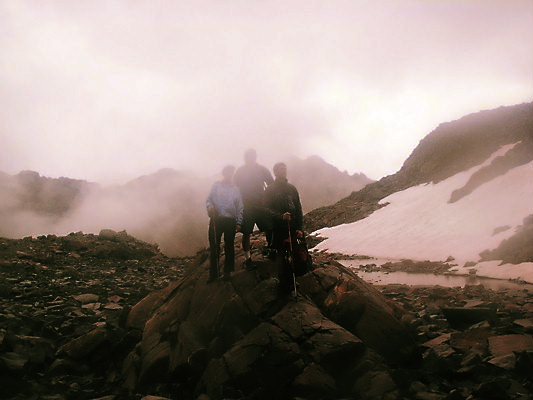 It is pretty remote and a wonderful hike. The route starts  from the trailhead to the 4wd parking lot and class 2+ from the parking lot to the summit. We started not from the 4 wd parking lot but from the trail head wow 7 hours of forced marching!!!
The trailhead is 9,800′ and is where we started the climb.  It starts out at the end of the Castle Creek road.  For us we started at the stream crossing through a pine forest below.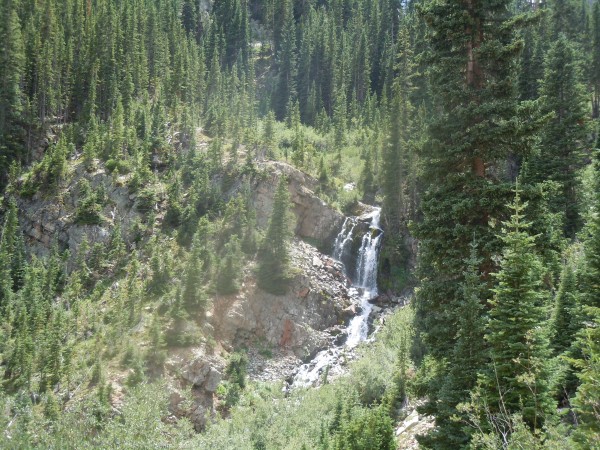 that gave way to a scree and rock and boulder moonscape panorama.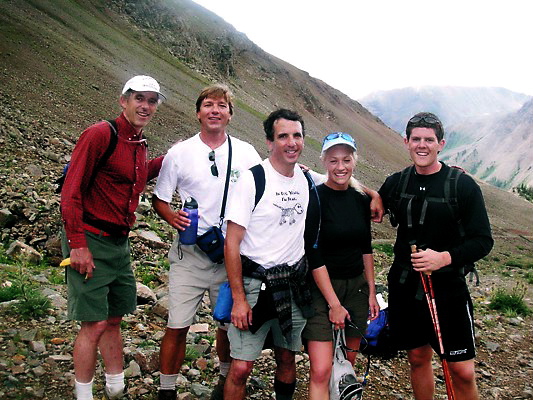 This is Greg, Heidi, Ryan and Jay above at the top of the snow bowl from which we glissaded down.
We followed the trail upward from the pine forest into a dirt, boulder and scree fields all above above treeline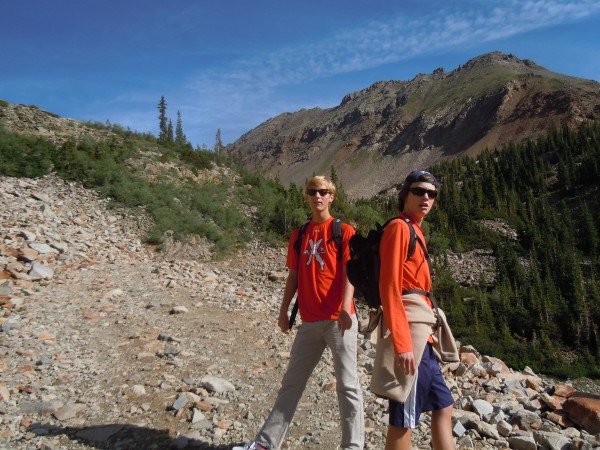 Sam and Henry above on way to summit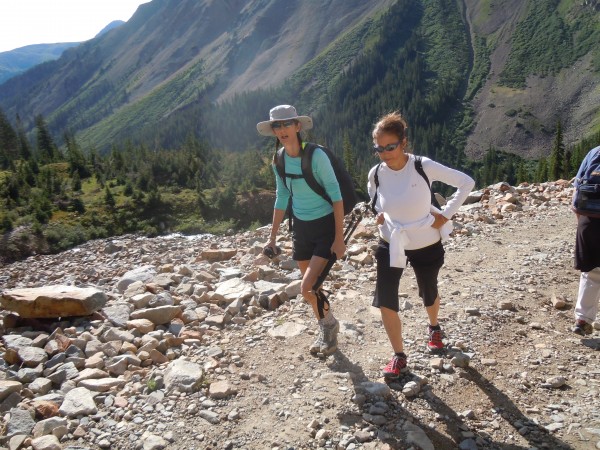 on the way up (Marie, Julie) Pat led us up but no photos sorry Pat!!
up to a jeep parking lot and then scrambled over rather large boulders and some snow fields before ascending a rather steep trail to a narrow ridge line.  We finally hit a last 10 to 20 verticle foot rise before hitting the summit. Pat and group heading home below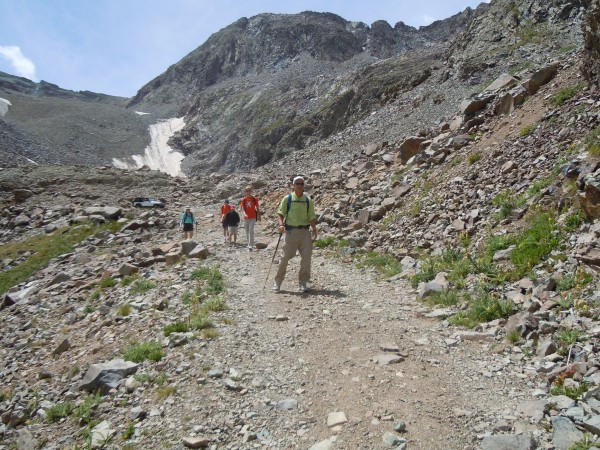 On the way home ( Pat, Julie, Henry and Sam) above and below