Wow this is my favorite place in the entire world.  Roaring Fork and river down by Basalt world class trout streams.  This is Colorado Fly Fishing at its best.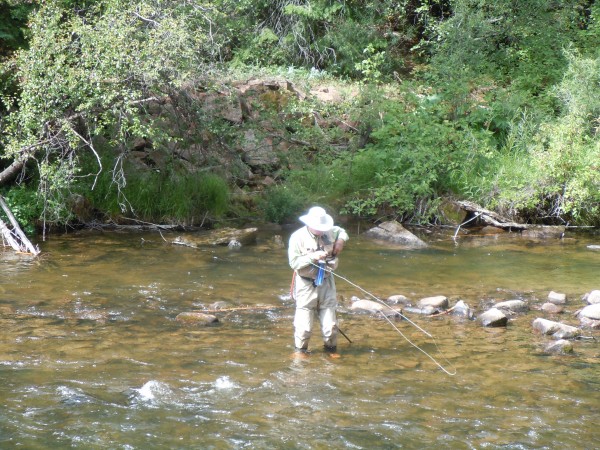 We fly fish on Colorado's finest fly fishing rivers. From the Frying Pan River, Roaring Fork, Colorado and Crystal rivers you can enjoy the best Fly Fishing Colorado offers all within the Roaring Fork Valley right out of Aspen.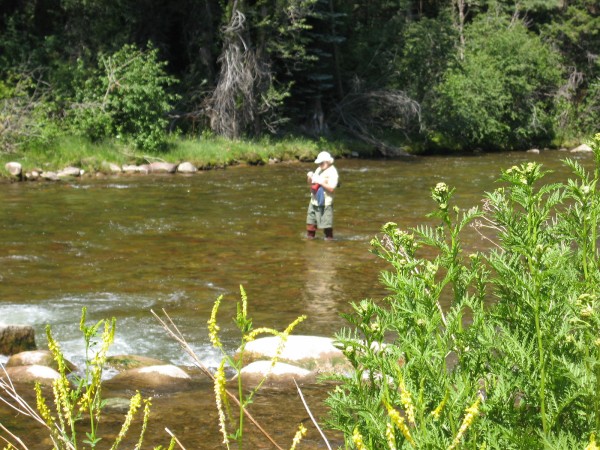 As a matter of fact we fish in the stream the flows through the town and Paul and his boys caught quite a few trout.
We have used the Taylor Creek Fly Shop, located less than 30 minutes from Aspen on the banks of the Frying Pan River in Basalt, is western Colorado's one of the oldest guide service and specialty fly fishing shop.
Fly Fishing, Floats are an exciting way to spend the day fishing. They can cover the fast "white water" stretch on the upper Roaring Fork River, a truly unforgettable float trip or you can take a more leisurely float on a lower stretch of the Roaring Fork or Colorado River.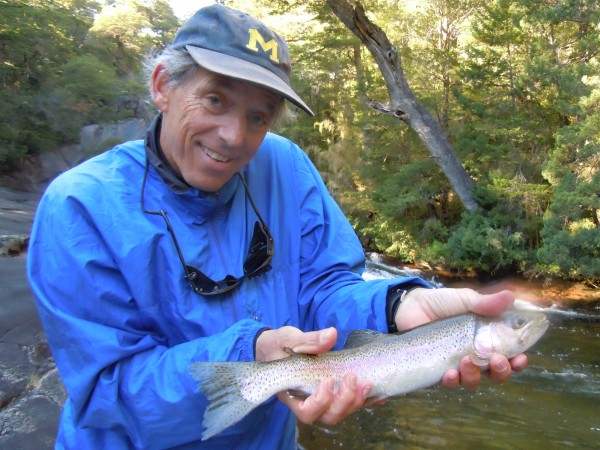 One can also wade.  The fishing is a great way to get started as a fly fisherman. Wade trips fit easily into a day of recreation. One can be on the beautiful Roaring Fork River in less than 10 minutes. You can hike down a canyon and fish the most scenic stretch of water in the valley.
We are very fortunate to have many different and varied fishing options within a short drive from our Hearthstone House in Aspen, Colorado.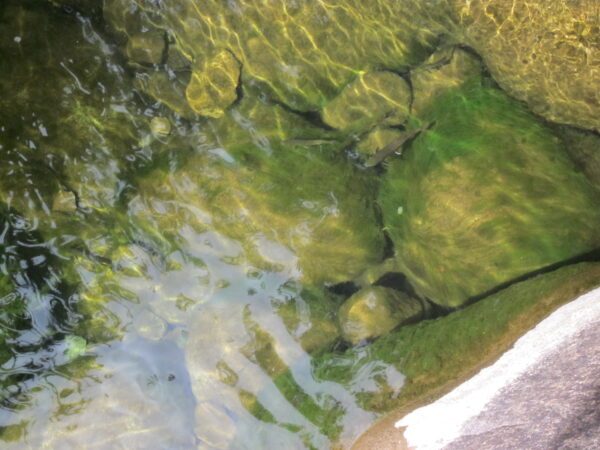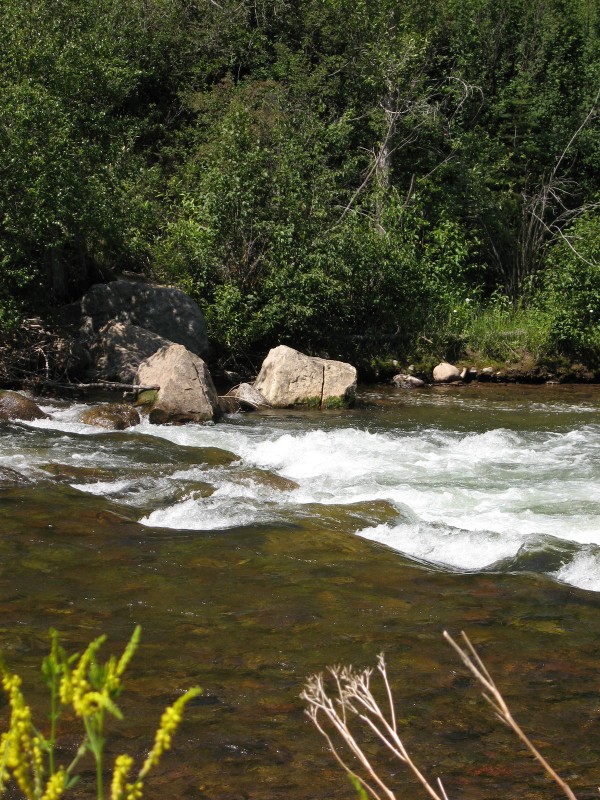 One can experience everything from small and intimate high-country streams filled with brookies or cutthroats to the huge brawling runs of the lower Colorado and all choices in between.  Come on out.