In 1975 with Pepper White, we visited the Biltmore Estate and Gardens in Asheville, Plus with Arden on many occasions and it is top in the world. They also offer: hiking, biking, fly fishing and horseback riding 
  The Folk Art Center on the Blue Ridge Parkway, and we saw Chimney Rock Park The Biltmore was awe-inspiring.  Please take the time to be inspired by the relaxed elegance of George and Edith Vanderbilt's 250-room family home and country retreat in Asheville, NC. a 250,000 square foot mansion. Discover more about the lives of people who lived, worked and visited Biltmore House during George Vanderbilt's day.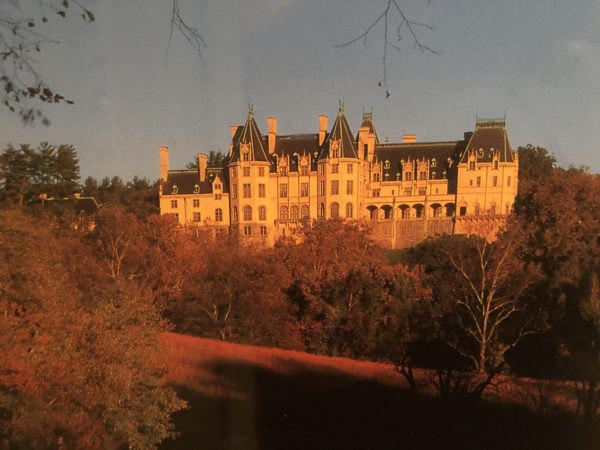 The refreshed self-guided house visit infuses more stories about the Vanderbilt's, plus displays of vintage clothing, storytelling, and period pieces that show what it was like to live in or visit America's largest home. Of course, you will still enjoy original art from masters such as Renoir, magnificent 16th–century tapestries, Napoleon's chess set, a library with 10,000 volumes, a Banquet Hall with a 70–foot ceiling,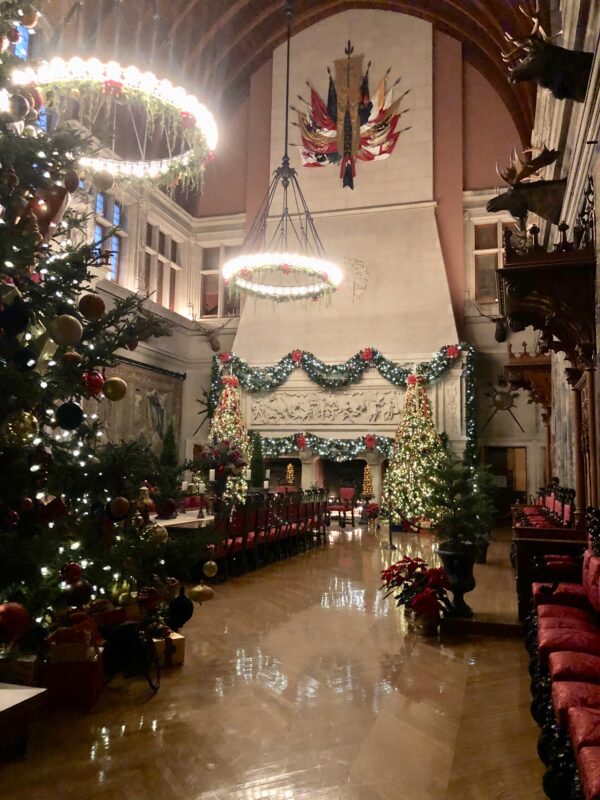 65 fireplaces,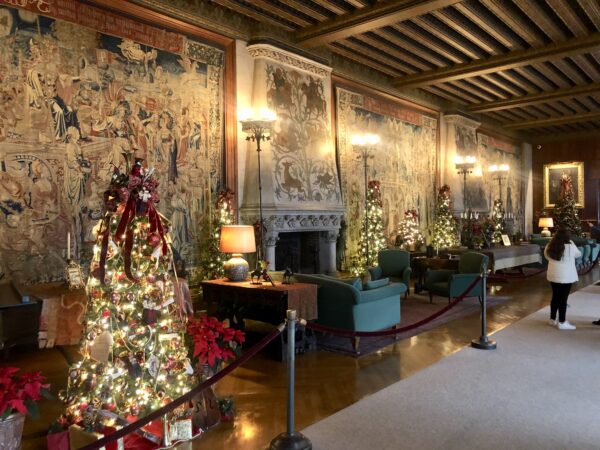 an indoor pool, bowling alley, and priceless antiques. Stroll acres of formal and informal gardens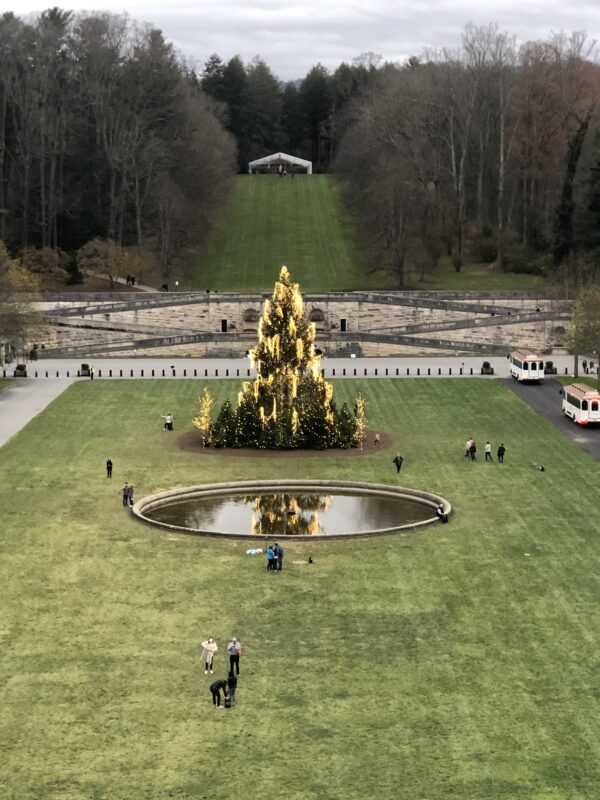 designed by America's foremost landscape architect, Frederick Law Olmsted.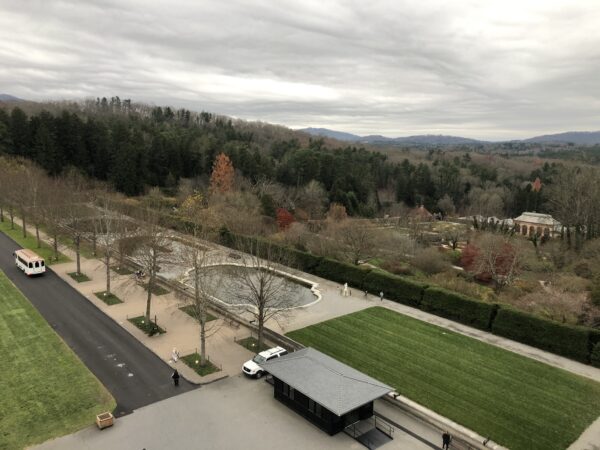 From the formal beauty of the Italian Garden above, to the breathtaking presence of ancient trees in America's first managed forests, Biltmore's lush landscape is a living tribute to Olmsted's genius, which includes an all America Rose Garden featuring more than 250 varieties. So when there we also visited Ashville. The Asheville area, named a must–see destination by Frommer's, boasts a thriving arts community, diverse outdoor adventures as we went fly fishing on their estate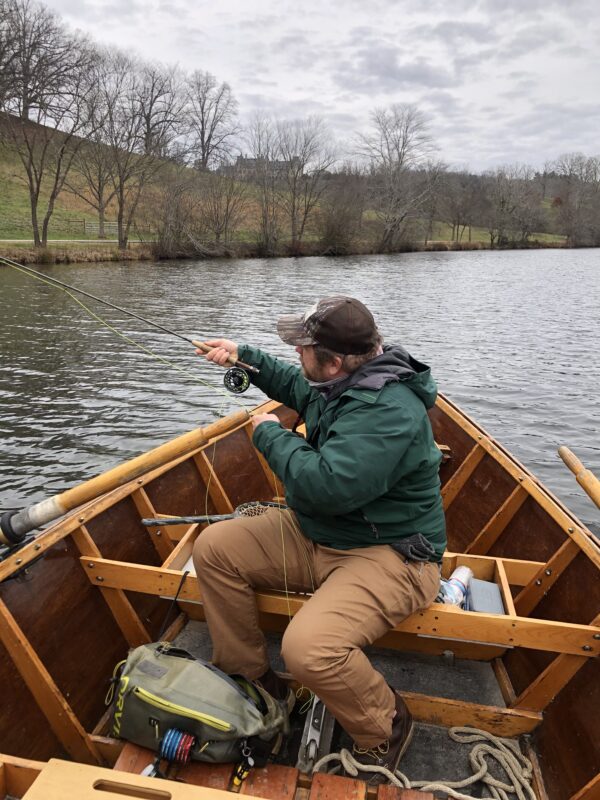 and (fly fishing above and horseback riding below)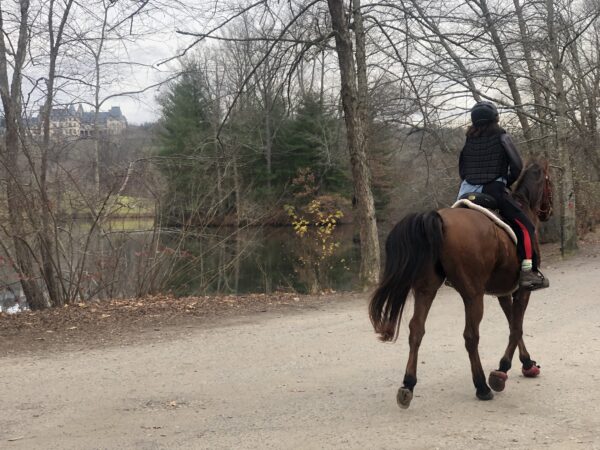 horseback riding is available above and is awesome as well as biking on the great trail network in the estate below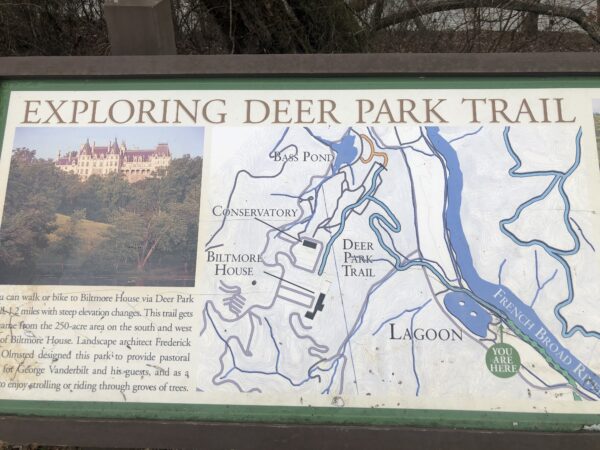 the arts inside the magnificent how is just wonderful please see the separate arts post on tab to left. 
And the rooms were perfectly decorated below and an organ fit for a king was incredible 
They have dinning on site as well as an incredible train exhibit below 
A vibrant and inviting downtown, numerous historic and architectural attractions, and unique shopping options. The Asheville arts scene is buzzing, featuring hundreds of fine artists, performing arts venues, mountain crafters, folk artists, hip arts neighborhoods, numerous art galleries and myriads of art events. Alternative rockers The Smashing Pumpkins made Asheville their temporary home with a nine-show residency in 2007 at the Orange Peel. And well-known artists such as Gladys Knight, Warren Haynes and David Wilcox have made Asheville their newfound home and drawn inspiration from the area. But it's just not nationally renowned artists that find musical inspiration in Asheville. You can find street musicians entertaining crowds on Friday evenings; drummers pounding out a rhythmic beat in Pritchard Park and nightly jam sessions in local pubs. Asheville's stunning natural beauty and artistic atmosphere fosters a creative, collaborative atmosphere ripe for great music.  It was a great long weekend.
We went on to ride to the top of Mt Mitchell which is covered in the current assault on Mt Mitchell on my post.  
On Saturday I rented a bike from HERN bikes and rode it with Steve Senn, (my nephew who kicked my butt)  from Ashville up to the top of Mt Mitchell – the highest Mountain in the East coast @ 7,000 feet.  We traveled about 70 plus round trip miles on the Blue Ridge Parkway passing Wild Turkey, flowering azaleas rhododendrons and Mountain Laurel. I took along a camera so I could share some of that ride with you. As we got lost leaving our B&B we traveled more than the 70 miles round trip.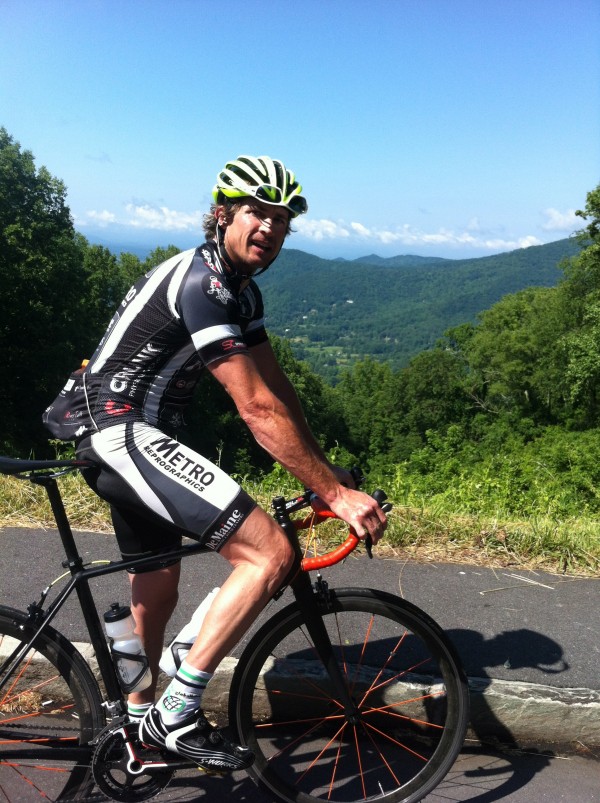 A few more photos of the Biltmore