Below is a girls trip with my mom- big Arden, sister- Linda and nieces- Andi and Sara.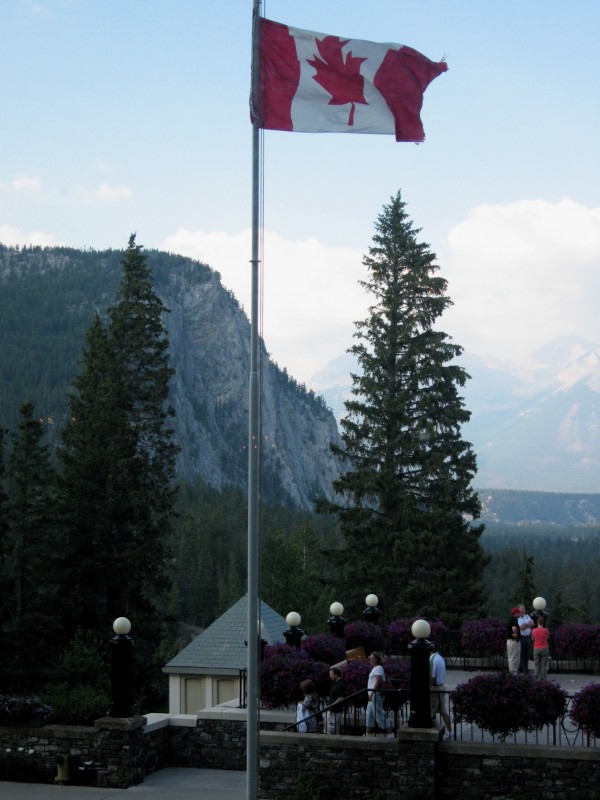 Love the flag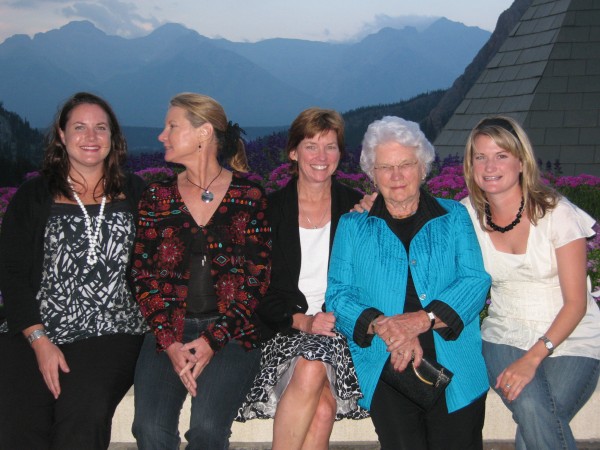 Sara, Linda, Arden, Mimi and Andi.
We traveled to Banff and LAke louise staying in the Fairmont Chateau Resort to celebrate my mothre's 90th birthday-wow .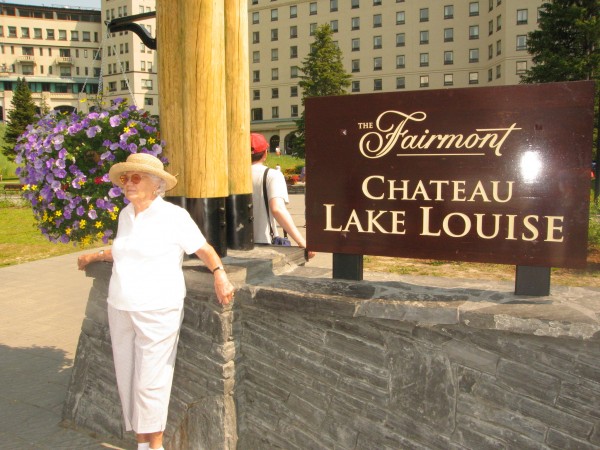 Located in the heart of pristine Banff National Park, and within a UNESCO World Heritage Site,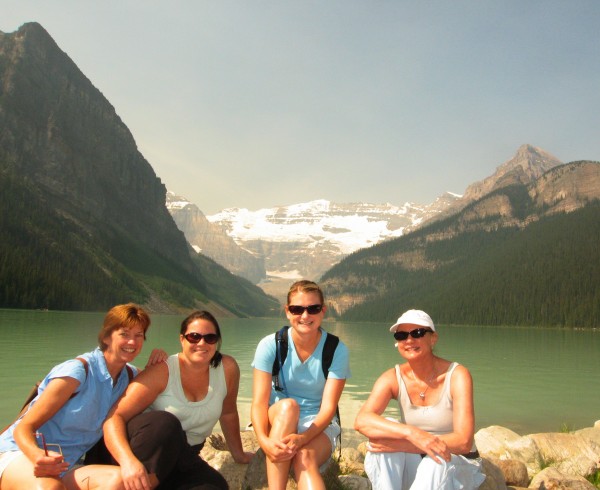 The Fairmont Chateau Lake Louise resort hotel is recognized globally for progressive environmental stewardship and responsible tourism, values at the heart of this historic resort.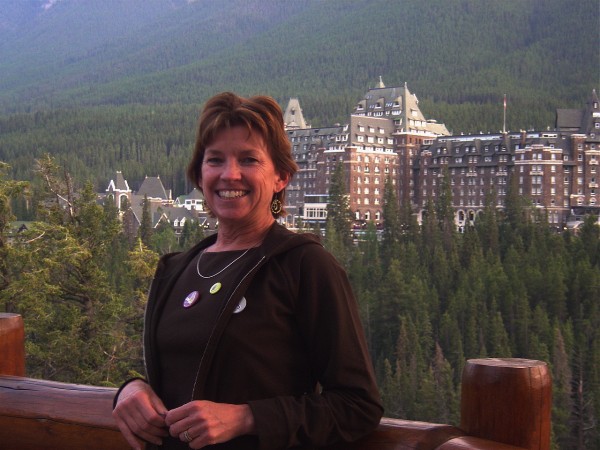 That is me above- wow can you believe the hotel!! One of Canada's most recognized hotels in Lake Louise, Alberta, The Chateau has all the lodging and amenities to fulfill your every desire.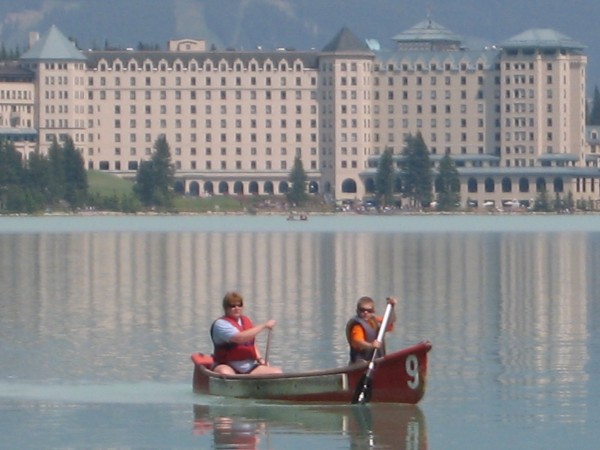 Keep in shape on our trails and ski slopes or in our fully equipped health club. Satisfy your culinary cravings with our exquisite selection of dining rooms. Pamper both body and soul with a facial, massage, manicure or pedicure in our newly renovated spa. As one of the most exquisite hotels in Lake Louise, take advantage of all that this treasured Alberta destination has to offer.
It was 1882 and Tom Wilson, the first non-native to view Lake Louise, was referring to that amazing discovery.  His opinion also happens to echo the sentiments of our guests upon seeing their rooms.  Elegant and polished yet relaxed and inviting, The Fairmont Chateau Lake Louise, Canada, accommodations strive to live up to the natural wonder with which we share our name. Unwind in one of our well-appointed guestrooms or luxury hotel suites, where the luxury of a bygone era has been perfectly preserved with a heightened level of modern accommodation, a heartfelt welcome and genuine service.
In summer, the wilderness of our National Park offers activities like: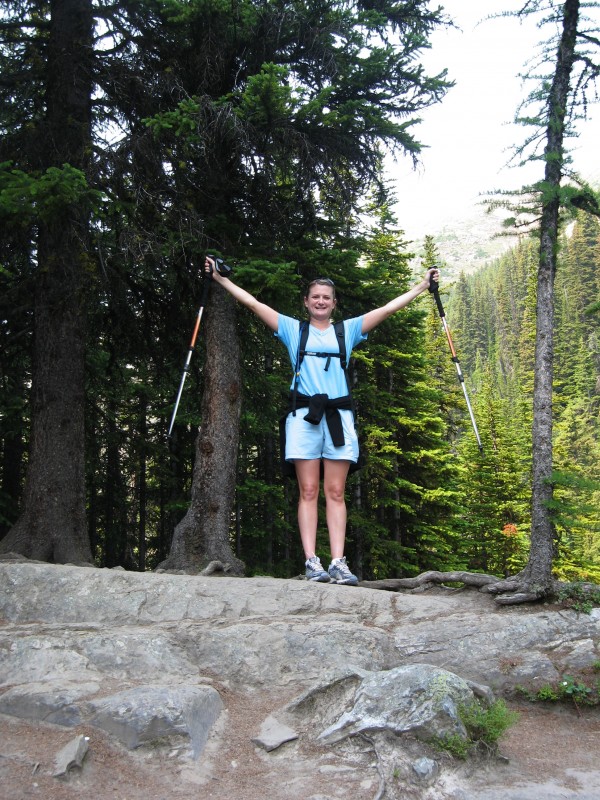 hiking above and below  – Sara, Andi and Linda kicking some butt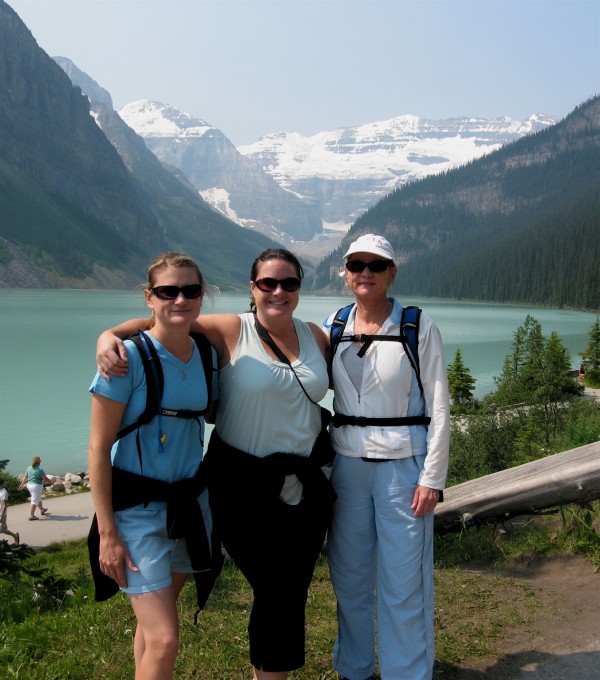 and my sister, Linda below.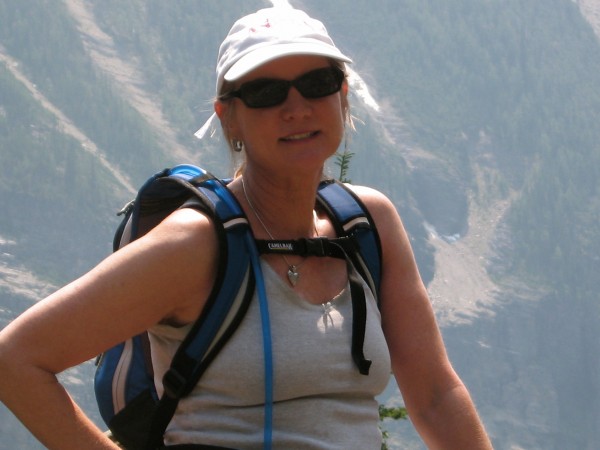 Linda above after a good days hike
On our hikes, we saw much animal life: deer and bears here below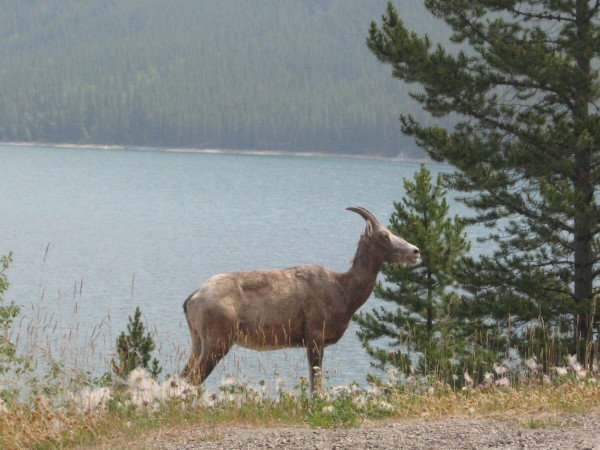 Deer above and bear below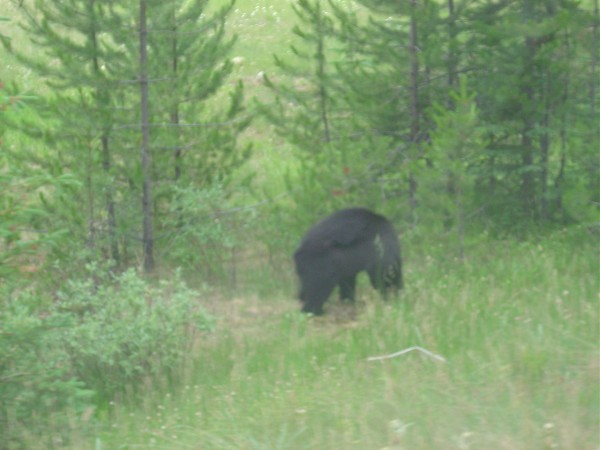 and biking below was very fun.  Getting ready to go out for the day's ride and I led the group!!!!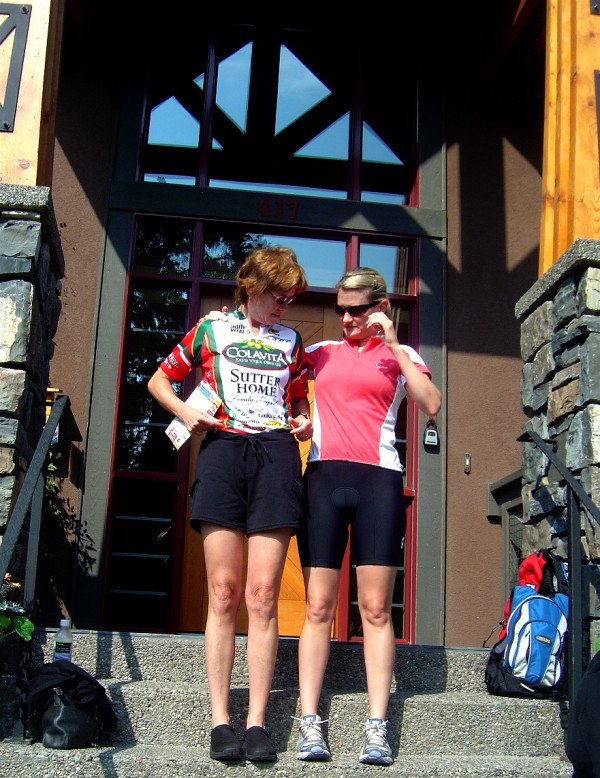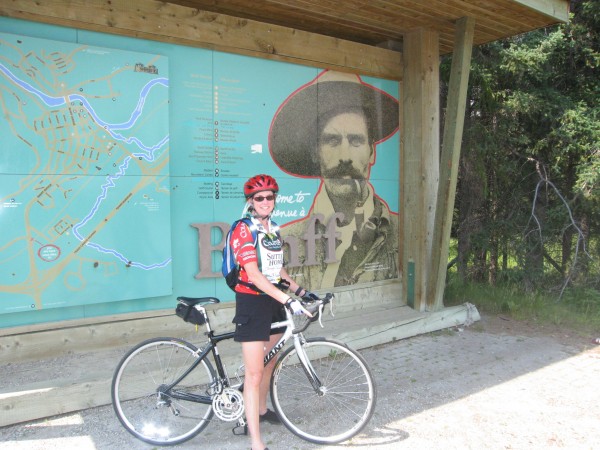 That is me kicking some butt on the bike above and Andi thought she could compete but I showed here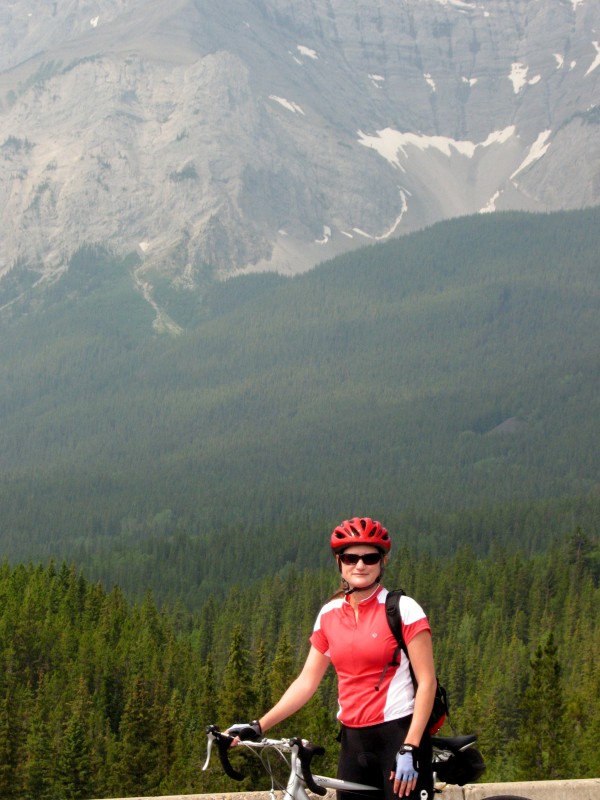 and canoeing below, wow how beautiful is that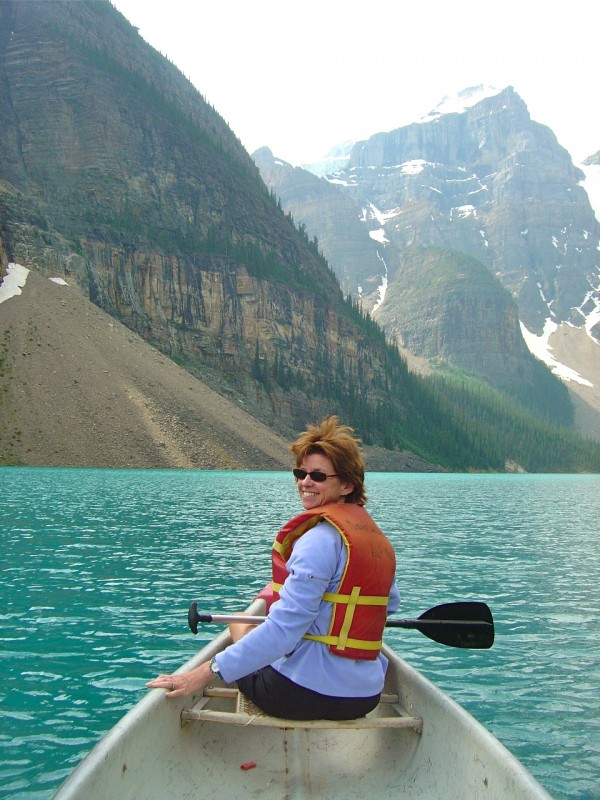 me canoeing above, horseback riding, fly fishing and rafting and we did them all except fly fishing.  And in winter, we are presented with a dramatic wonderland of unique recreation including world-class skiing, cross country skiing, and snowmobiling.
After spending an adventurous day outdoors, enjoy a memorable fine dining experience in one of our Lake Louise resort's eight outstanding settings. From afternoon tea in the shadow of a glacier to an intimate wine bar.  This is Mimi hitting it pretty hard at the wine bar.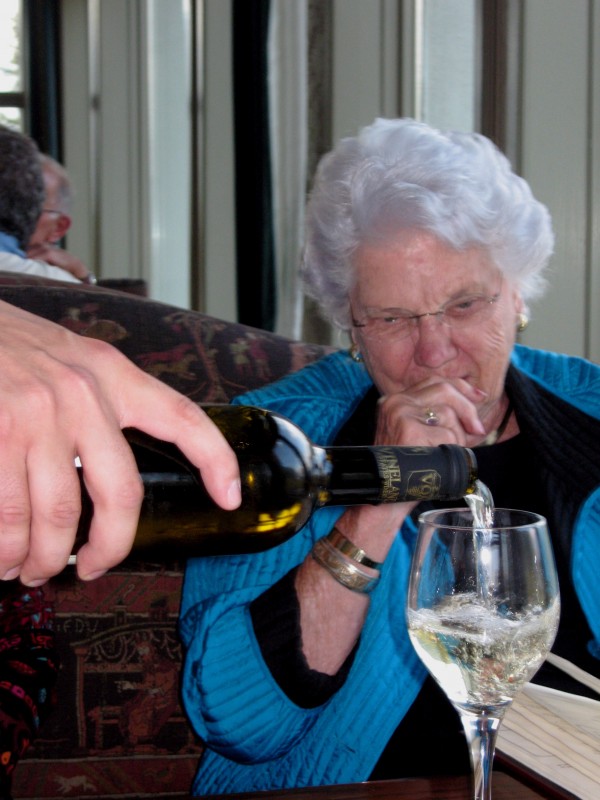 In the evening we would all get together for cocktails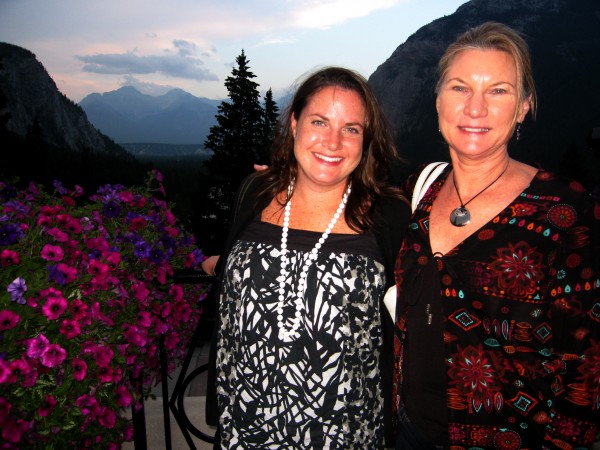 Sara and Linda above checking out the single men!!!
and hors de"ourves before heading in for dinner.  Wow European dinning at its finest.  Elegant presentation of the fine quisine and the linens and well mannered staff made for an over the top evening.  We settled down on front ottf the fireplace in the evening. It is all fine dining and we found the finest food there was.
The Fairmont Chateau Lake Louise in Alberta, Canada offers a broad range of Lake Louise dining options, from a gourmet sandwich at the 24hr Chateau Deli, to a fine dining experience at our Fairview Dining Room restaurant.
Andi below getting some good grub at the deli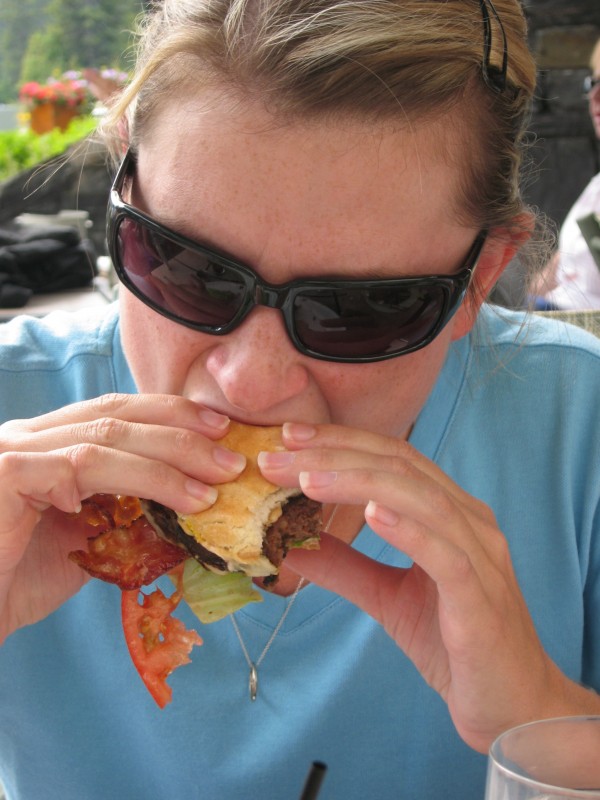 The philosophy of the hotel  is to ensure our offerings reflect our heritage, while keeping up with the latest culinary trends. Local, fresh and innovative are Executive Chef Felix Pfister's pillars upon which he and his talented culinary team create new menus at our restaurants in Alberta at the Chateau. Warmth and personalized service is awaiting you in all of our Lake Louise restaurants. It was an awesome experience visiting with my mom, sister and nieces.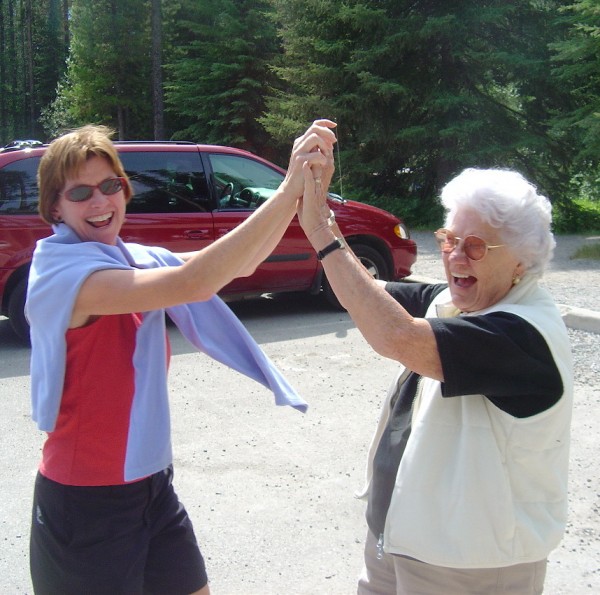 My mom above wow I am just so lucky!!!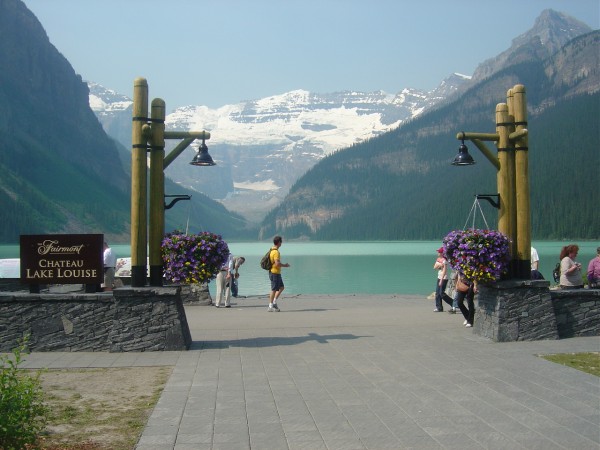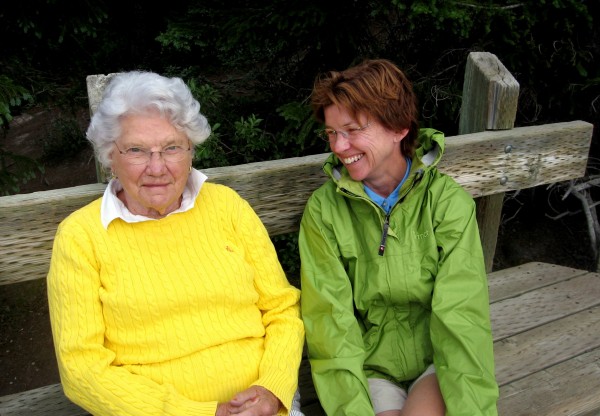 Me and my mom how lucky am I!! Flowers were all around us.