We visited the town of Huamantla and we stayed at the Hacienda Soltepec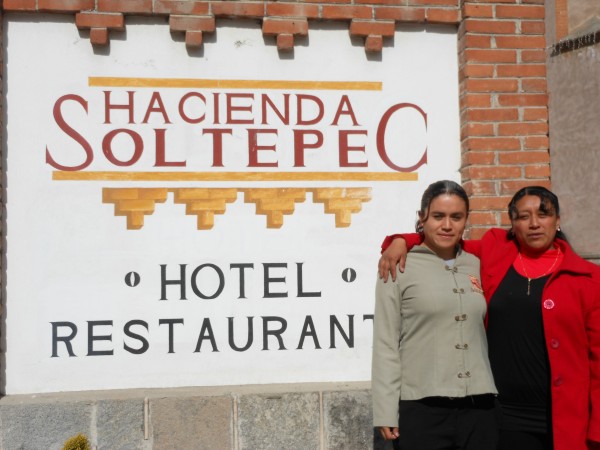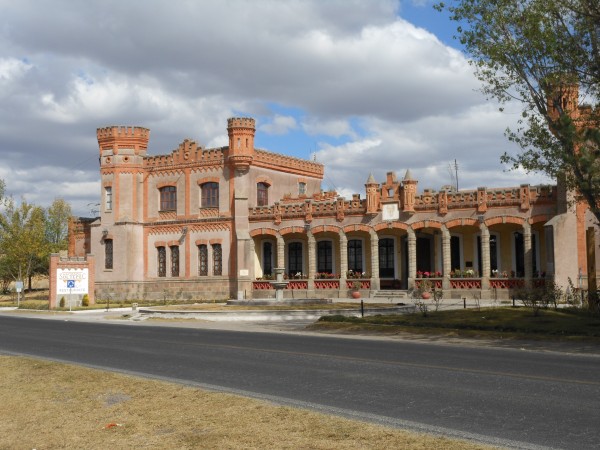 located about 2 miles outside of town, which was over the top.
It has been totally rehabbed and offers:  elegant rooms, tennis and squash courts, indoor pool, incredible equestrian center and horseback riding and tremendous climbing. Arden and Marie below.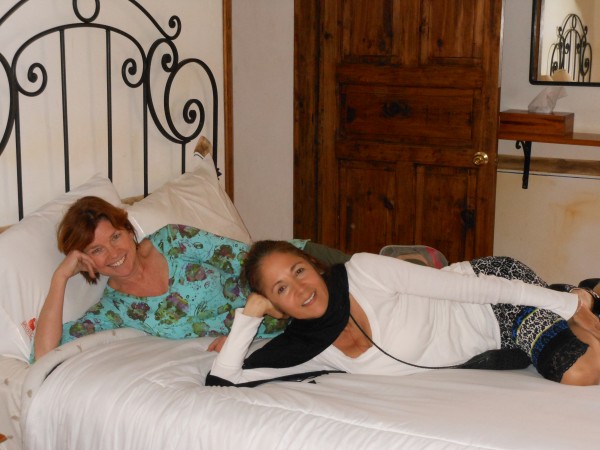 Wow  spa with steam and indoor heated pool,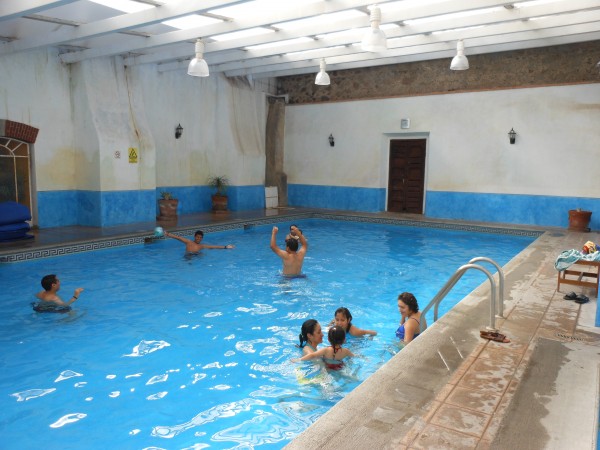 Some of the finest dining in Mexico below.  We dined on Mole Poblano the local speciality.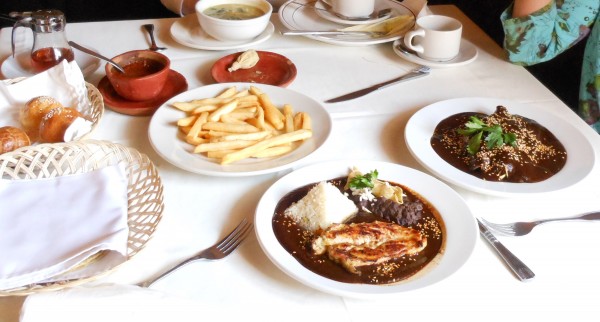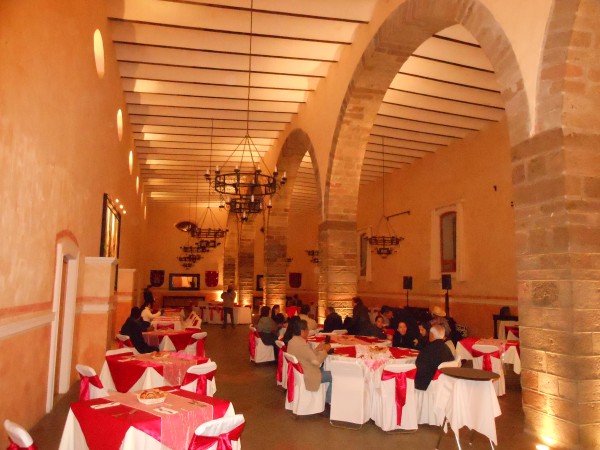 , an equestrian center below,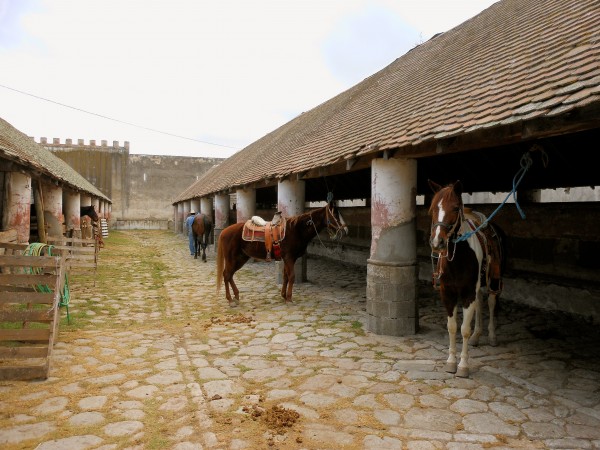 two tennis and squash courts below
as well as a golf course.
We went horseback riding (see section on horseback riding)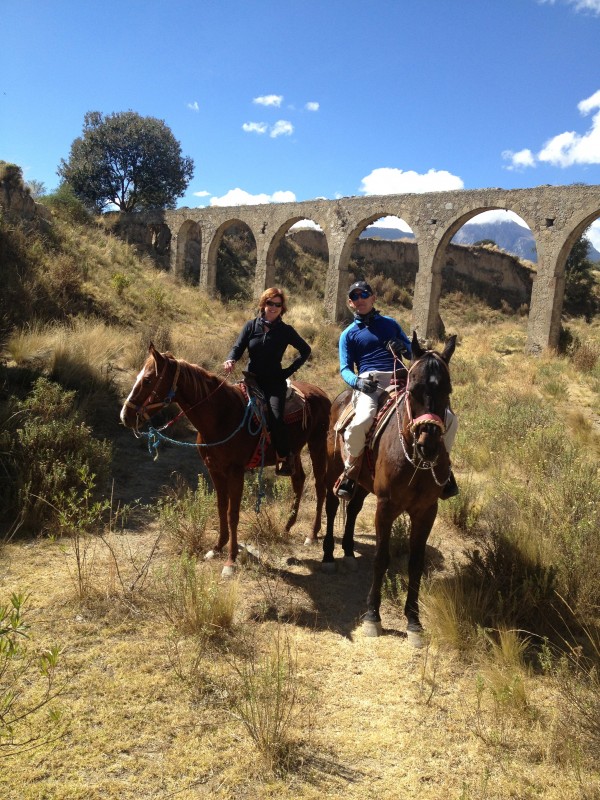 and climbed La Malinchie ( see section on trekking).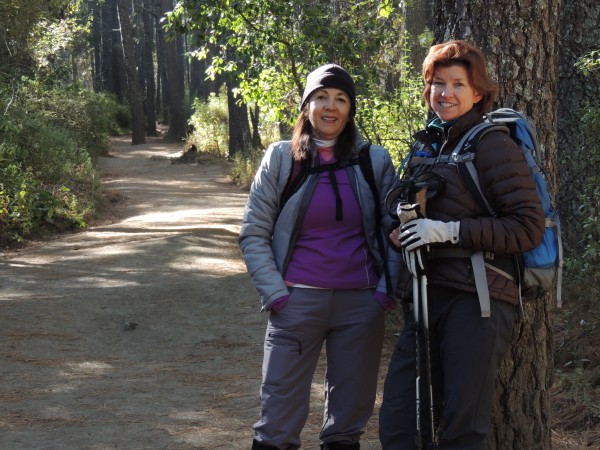 Summit below
Coming down from the top below
http://www.youtube.com/watch?v=xuBKIIhxjewThe town of huamantla is a well preserved colonial jewel. Populated by otomi culture. After the conquest the Indians were converted to Catholicism, that's why today we can find an extraordinary amount of temples for such a small town.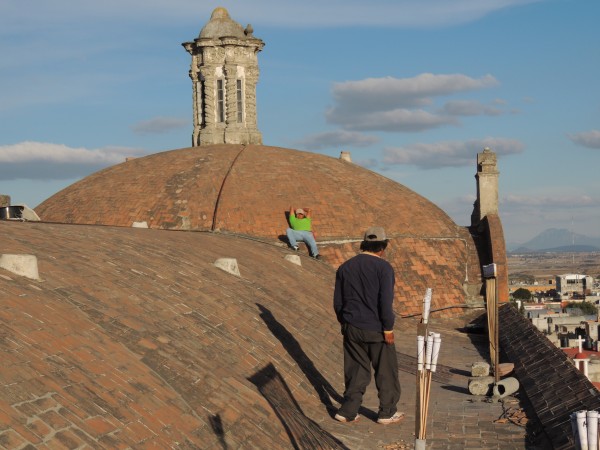 Catholic faith became a main part of Huamantla life. In religious artisans work hard to decorate streets with amazing carpets made of coloured sawdust.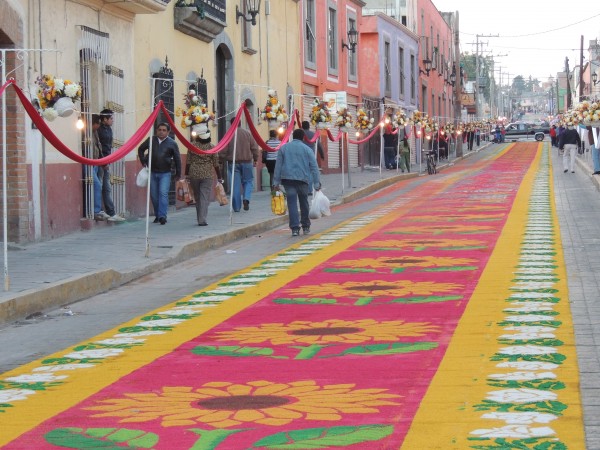 A procession will come on top of that artwork, marking the end of its beautiful, short and ephemeral life.
On this night colorful alfombras, or carpets made from dyed sawdust and flowers, cover the streets and a midnight procession in honor of the Virgin makes its way through the center of town.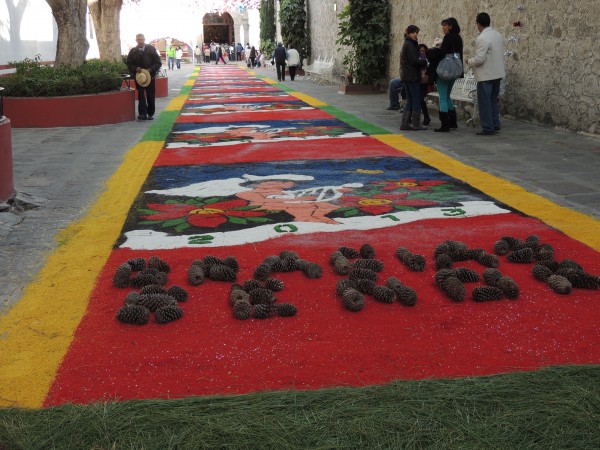 We visited Huamantla for the first time during this year's festival.
Bands set up on makeshift stages and people of all ages,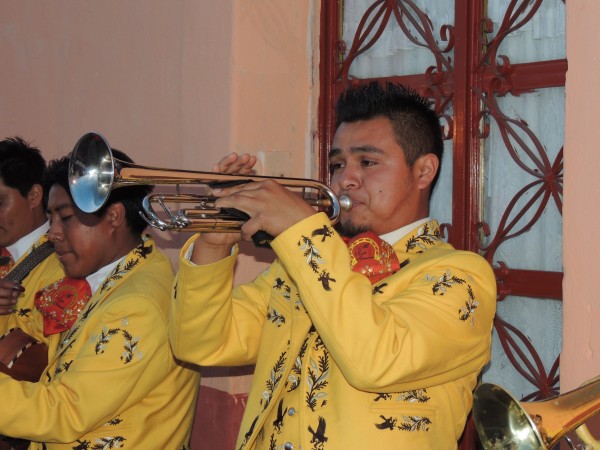 many as young as seven or eight years old, carefully arranged flowers and stenciled colorful images and geometric designs onto the dyed sawdust carpets that covered the streets.
The majority of our time in Huamantla was spent wandering the streets and admiring the alfombras, or carpets — without a doubt the main attraction of the night. Most were finally completed late in the evening after hours of hard work and then destroyed just a short time later by the midnight procession carrying Jesus on the Cross.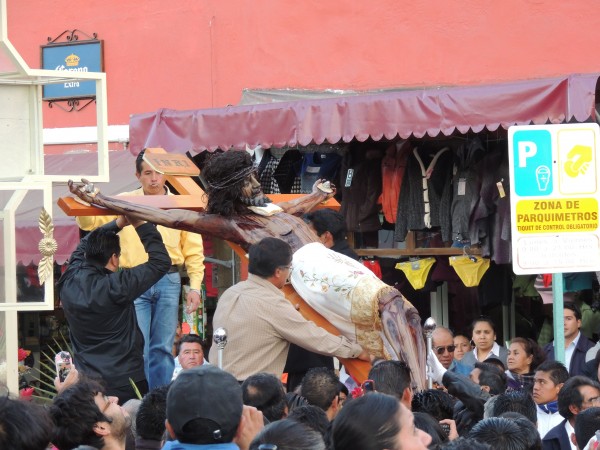 The procession passed by us around as it weaved its way through the streets of the downtown area;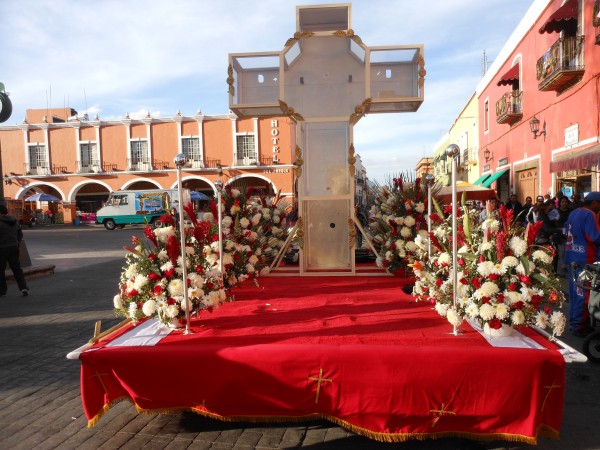 During the day we visited a puppet house that was amazing. The Rosete Aranda Brothers will capture your attention. They founded a famous puppet company in 19th century, nowadays, their puppet collection is the most treasured jewel for Huamantla culture. The Rosete Aranda museum is something you can't miss.