Longwood Gardens with its fountains, gardens and fireworks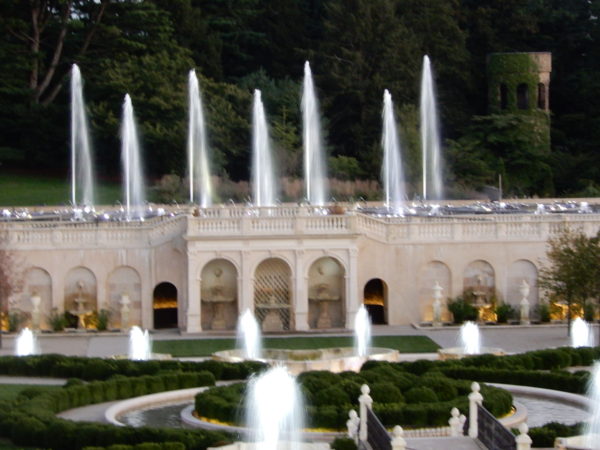 Longwood Gardens is an American botanical garden. It consists of over 1,077 acres  of gardens, woodlands and meadows located in Kennett Square near Philadelphia  and is one of the top gardens in the world and is a must if in Pa or Maryland. Longwood Gardens has a long and varied history.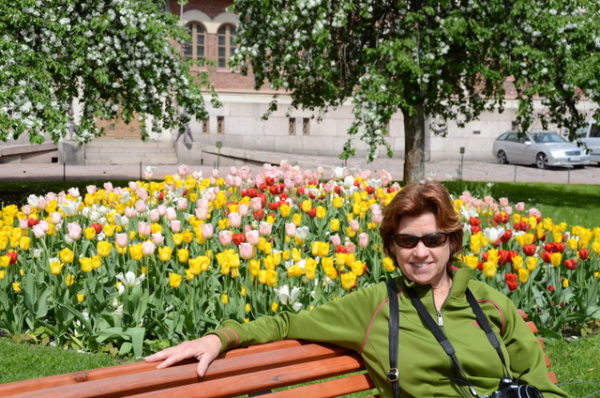 American entrepreneur, Pierre DuPont a businessman, philanthropist,  on July 20, 1906, 36-year-old purchased the farm primarily to preserve the trees. He wasn't planning to create Longwood Gardens, but within a few years, his desire to make it a place where he could entertain his friends transformed a simple country farm into one of the country's leading horticultural display gardens.  When Pierre du Pont died in 1954, he "had in place a well-funded yet adaptable mechanism for Longwood to continue. 
Today the 1,077- acre Longwood Gardens consists of varied outdoor gardens, ranging from formal below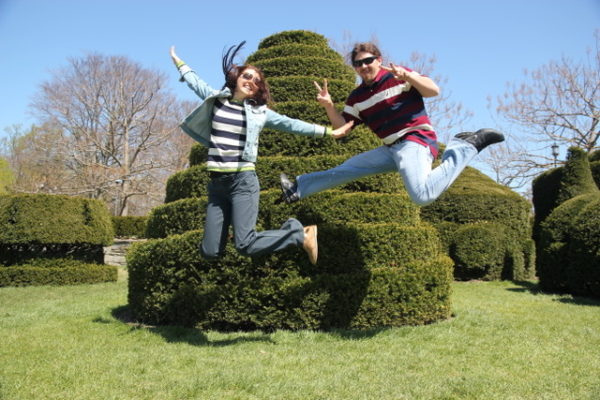 to naturalistic in their landscape design,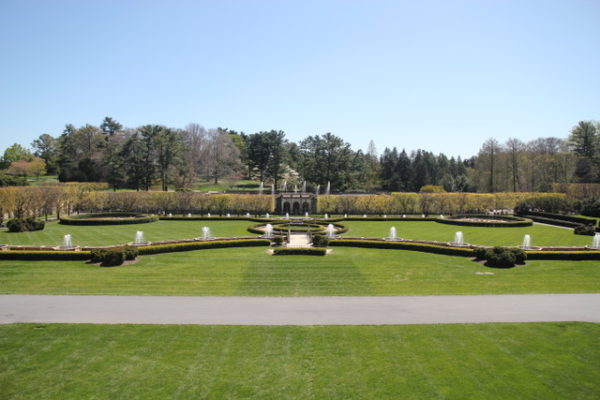 and 20 indoor gardens within a 4.5 acre (1.8 hectares) group of heated greenhouses below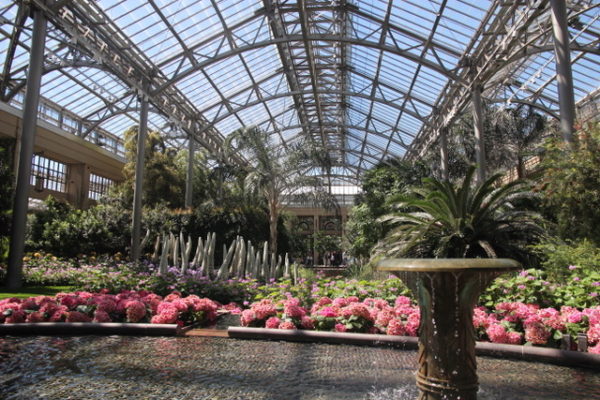 Longwood's Conservatory contains 4,600 different types of plants and trees, as well as fountains.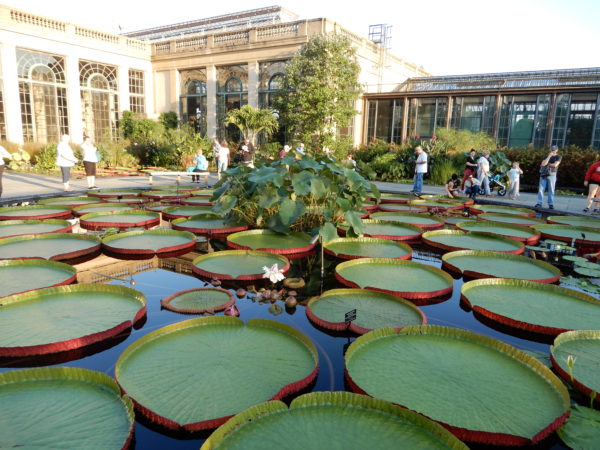 The fountains will blow you away
The Gardens also has extensive educational programs including a tuition-free two-year school of professional horticulture, a graduate program, and extensive internships.  It hosts hundreds of horticultural and performing arts events each year, from flower shows, gardening demonstrations, courses, and children's programs to concerts, organ and carillon recitals, musical theatre, colorful fountain shows below,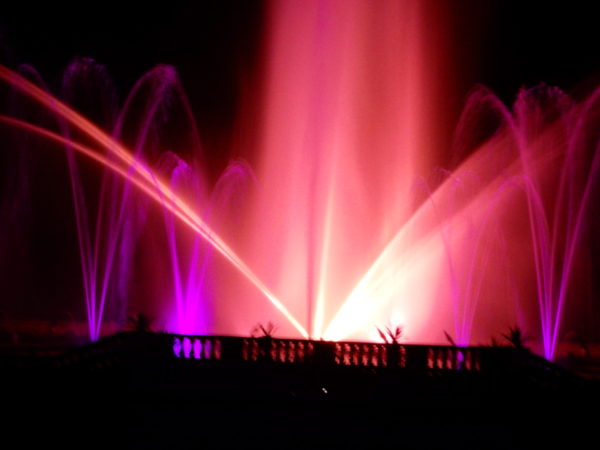 and fireworks displays. It also hosts an extensive Christmas light display during the holiday season.  Now that is what I am talking about!!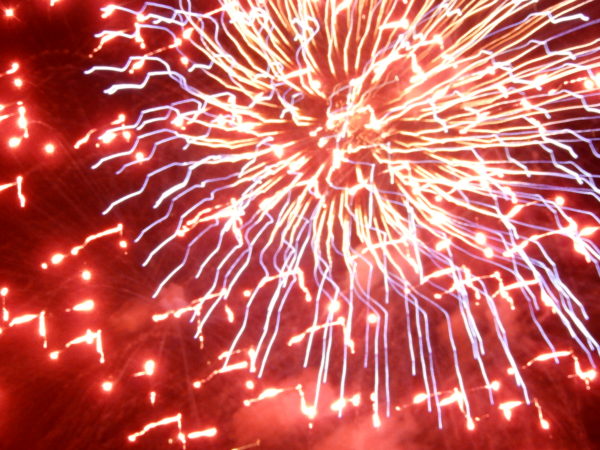 From 1925-27 Pierre designed and constructed the Italian Water Garden on a site northeast of Longwood's Large Lake, after gaining inspiration from a visit to Italy below.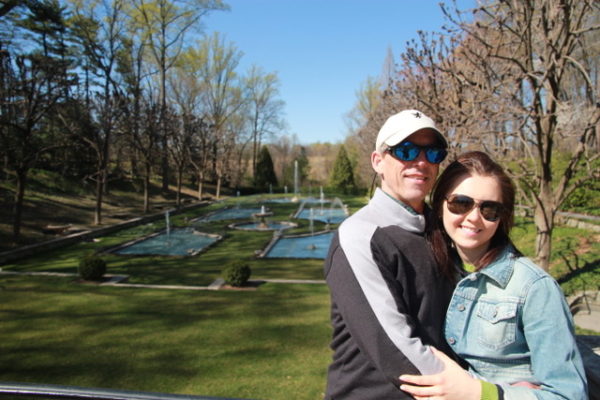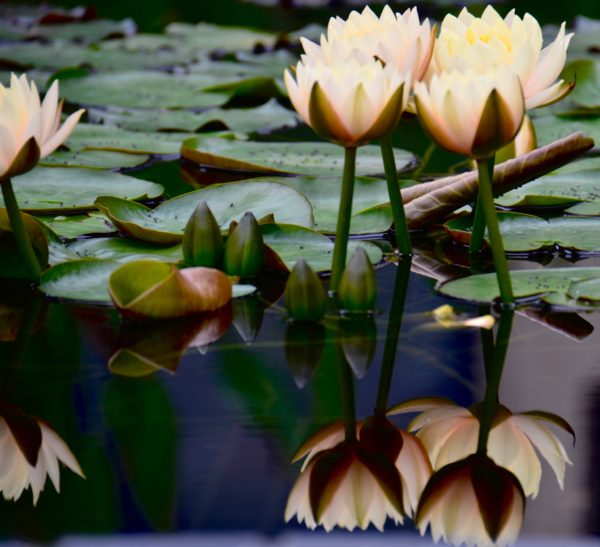 The Main fountains at Longwood:  In 1928, Pierre began adding fountains to a garden he had begun developing in 1921. This space, directly south of the Conservatory, would become Mr. du Pont's most ambitious project—the 5-acre Main Fountain Garden. The Main Fountain Garden "combines Italianate ornamentation and French grandeur with World's Fair showmanship.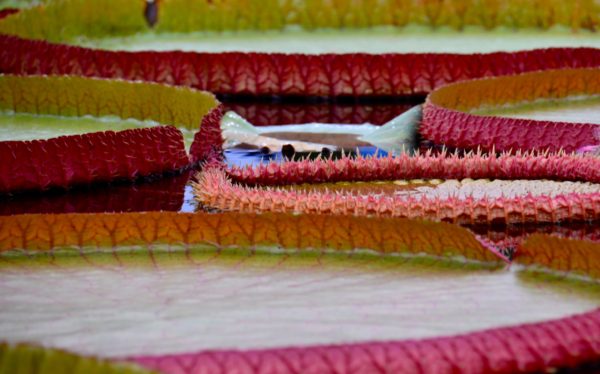 Like other great fountains, it is an engineering tour de force using the latest technology of the time." The Main Fountain Garden debuted to the public in 1931 and was the last major project in the Gardens during Pierre's life.
In 2014, Longwood Gardens unveiled its new Meadow Garden, an iconic American landscape spanning 86 acres that showcases native plantings and highlights the relationship between the human and natural worlds. Both sustainably managed and visually artistic, the Meadow Garden blends bursts of colorful plantings and grand vistas with best practices in land stewardship.
Outdoor gardens and garden features include: Birdhouse Treehouse, Canopy Cathedral Treehouse, Caryopteris Allée, Children's Corner, Chimes Tower and Waterfall, Cow Lot, East Conservatory Plaza,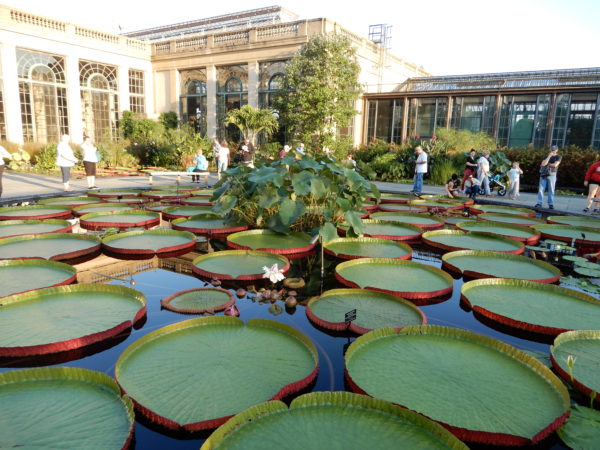 Flower Garden Drive, Flower Garden Walk, Forest Walk, Hillside Garden, Idea Garden, Italian Water Garden, Large and Small Lake, Lookout Loft Treehouse, Main Fountain Garden, Meadow Garden, Oak and Conifer Knoll, Peirce's Park, Peirce's Woods, Peony Garden, Rose Arbor, Rose Garden, Student Exhibition Garden, Theatre Garden, Topiary Garden, Trial Garden, Waterlily Display, and Wisteria Gardens.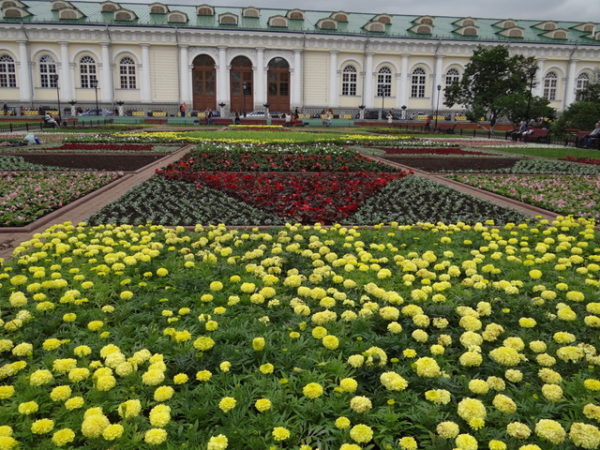 Conservatory gardens include: Acacia Passage, Banana House, Bonsai Display, Camellia House, Cascade Garden, East Conservatory, Estate Fruit House, Exhibition Hall,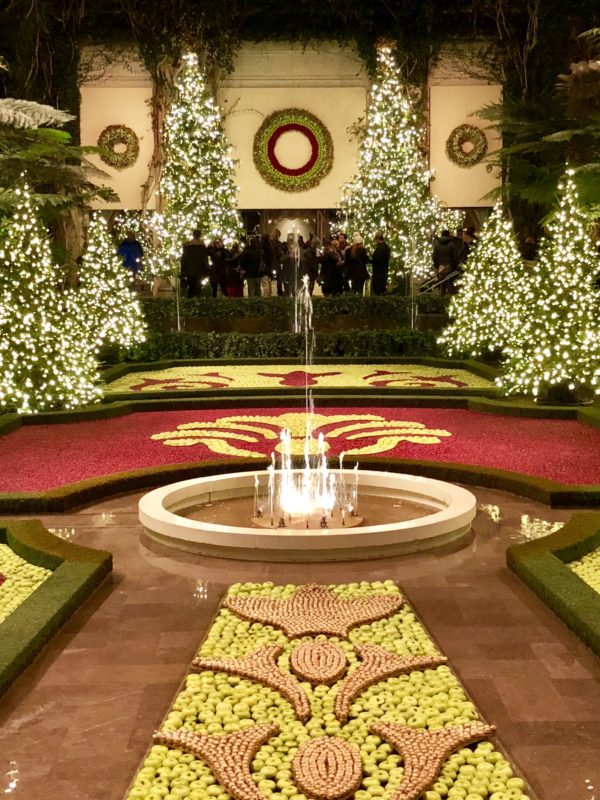 Fern Passage, Garden Path,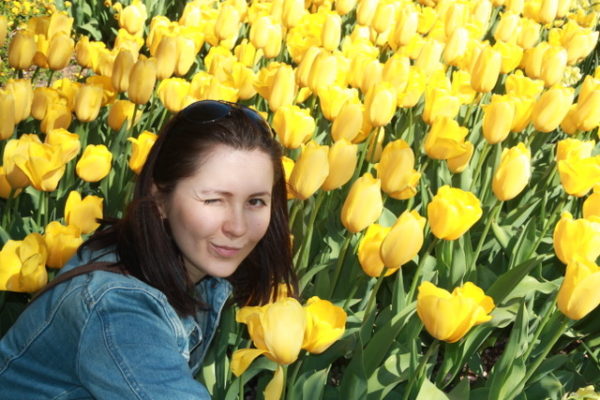 Green Wall, Indoor Children's Garden, Mediterranean Garden, Orangery, Orchid House, Palm House, Peirce-du Pont House, Rose House, Silver Garden, and Tropical Terrace.
The Peirce-du Pont House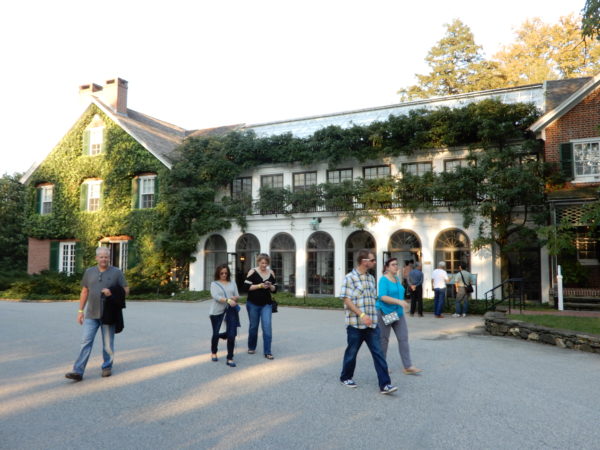 The Peirce-du Pont House dates from 1730 and is the oldest building at Longwood Gardens. It was the family homestead of the Peirce family until 1905 and then became the weekend residence of Pierre du Pont from 1906 until his death in 1954. It is now open to the public every day of the year and is included with general admission to the Gardens.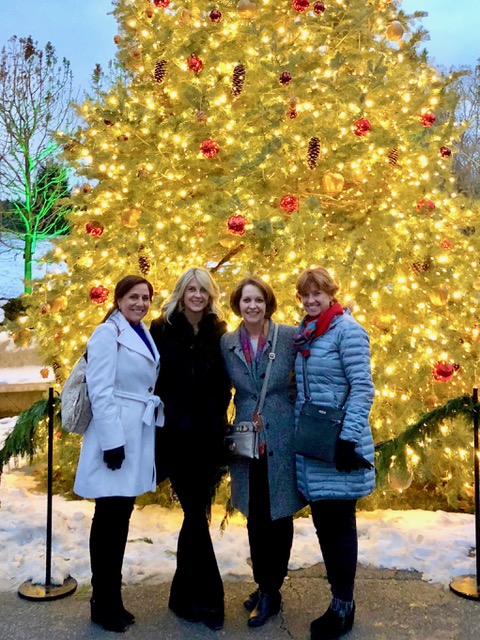 This spacious country home resulted from five major periods of construction covering nearly 200 years. The original two-story brick farmhouse was built by Joshua Peirce in 1730 to replace a log cabin built in 1709. The brick pattern was Flemish bond  brickwork with dark glazed headers and unglazed stretchers. The roof had a simple cornice and pent eaves protected the first floor windows and doors. In 1764, a two-story addition was made to the east end of the house and included a new dining room. The house was enlarged in 1824 adding a large addition to the north of the original structure. This building campaign doubled the size of the Peirce's house. In 1909, Pierre du Pont modernized the house with a two-story addition to the north. Plumbing, electricity, and heating were added throughout the house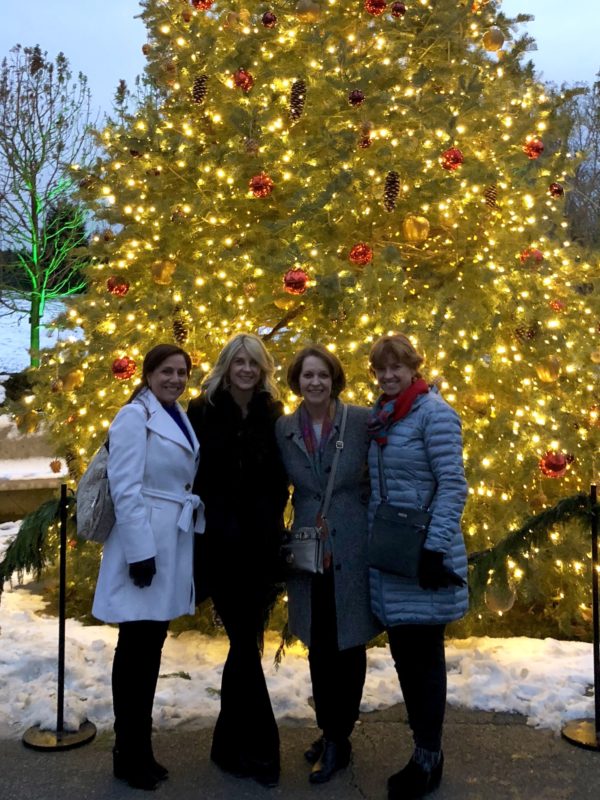 The largest addition was built by Mr. du Pont in 1914 when a mirror image of the original farmhouse was added to the north. At the same time, the two wings were connected by Longwood's first conservatory.
Longwood's plant collection contains more than 10,000 taxa. Although the focus of the gardens is on horticultural displays, rather than developing extensive collections, the Gardens have taken steps to prioritize certain collections and are designated as core collections, which receive special focus with regard to their development, management and display in the garden. Core collections are central to the mission of Longwood Gardens. Each core collection has a plan for its development, management and display, devised and periodically reviewed.  Core Collections are:
Australia Collection:
Bonsai and Penjing Collection:
Boxwood Collection:
Camellia Collection:
Chrysanthemum Collection:
Du Pont Legacy Collection:
Fern Collection:
Holly Collection:
Lilac Collection:
Magnolia Collection:
South African Collection:
Oak Collection:
Orchid Collection:
Peirce's Tree Collection:
Victoria Collection: 
Waterlily Collection: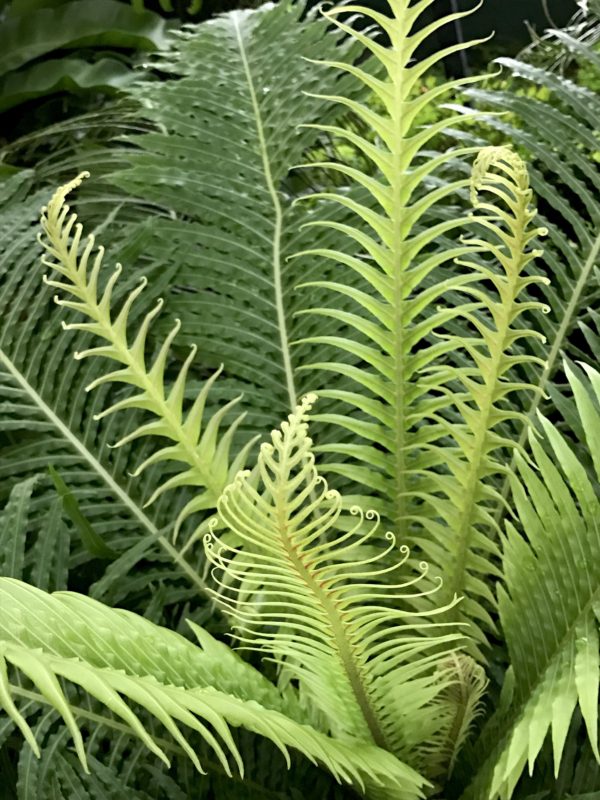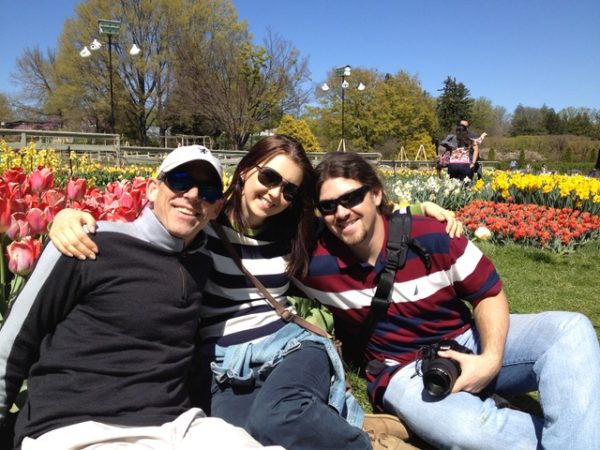 A few more photos below from our recent visit in 2021