The visit to St. Thomas and Puerto came about because of our trip to St. John.  I would highly recommend St. John staying at Caneel Bay Plantation. For St. Thomas I would stay at Bluebeards Castle and on Puerto Rico I would stay at the El Conquistador Hotel and Club.  Things to do there are: St. John: hiking, diving, snorkeling, kayaking, boating and nature. At St. Thomas I recommend visiting the old town of Charlotte Amalie, visiting the underwater park and the beaches are great. At Puerto Rico there are many things to do like: visit old San Juan, tour the rain forest, play gold at the El Conquistador Hotel, go surfing and just tour the island.    After a wonderful in St. John (please see that post as I love that island).  So after our two weeks in St. John we took the ferry back to St. Thomas and toured the island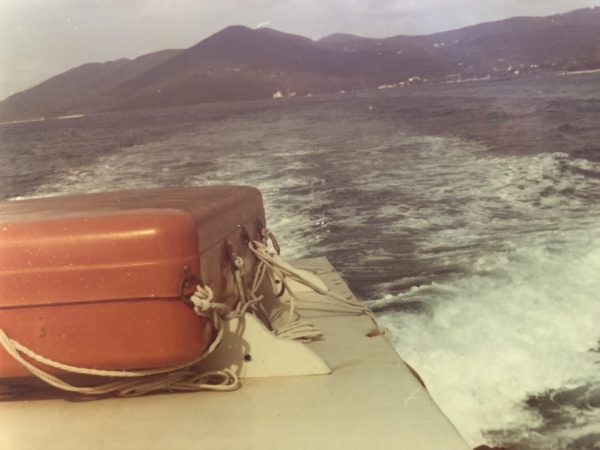 Leaving St. John and arriving St. Thomas.  We rented a motor scooter and toured the island. We motorcycled all over the hilly island after touring the center of town.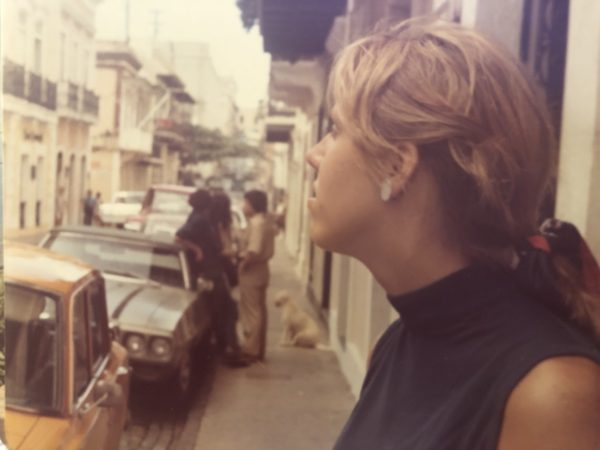 Near  the top of the island was a nice place to stay and as it was 40 some years ago I think the name was Hilltop Hotel. We had lunch there and it overlooked the beautiful Caribbean and was near a Castle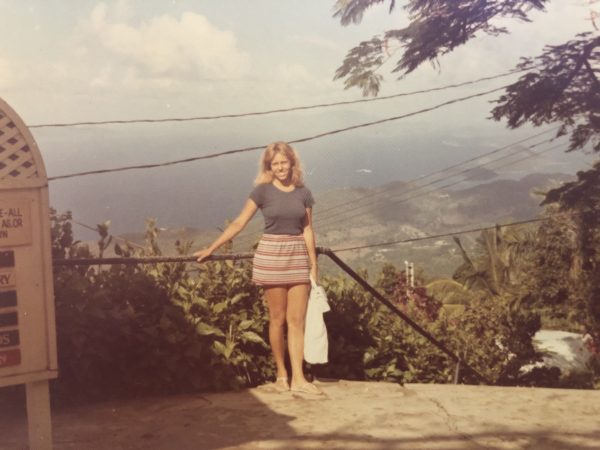 St. Thomas above and the Hilltop where we ate 46 years ago
Puerto Rico
After a day here we flew to Puerto Rico and toured Old San Juan – the fort was amazing with its ramparts and cannons and just walking the streets of the old town was great.  There were many places to eat and Old San Juan is a must. From there we went to the great El Conquistador Hotel = one of the greatest hotels and resorts a must if you go to Puerto Rico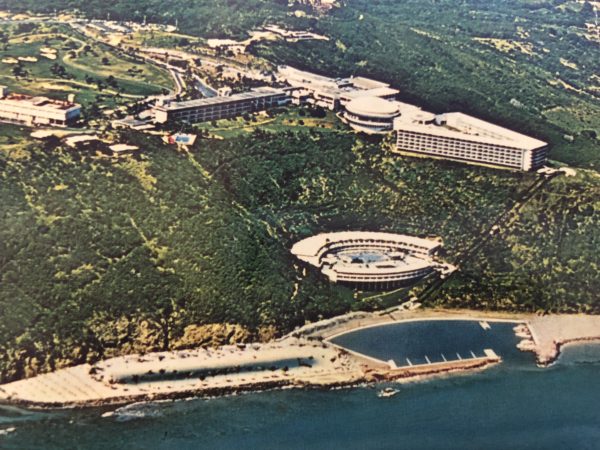 and there was great golf both photos from old postcards I kept as well as old photos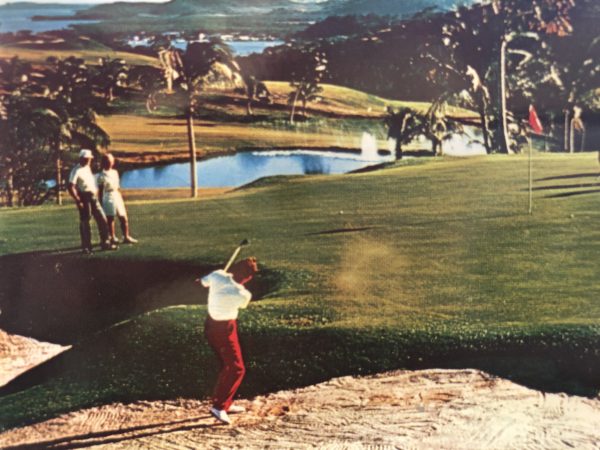 WE met another couple at the awesome hotel where there was gambling (I do not gamble) but it was fun to visit the gambling room and no photos were allowed.
We would get to the beach below by taking the tram down and that was really fun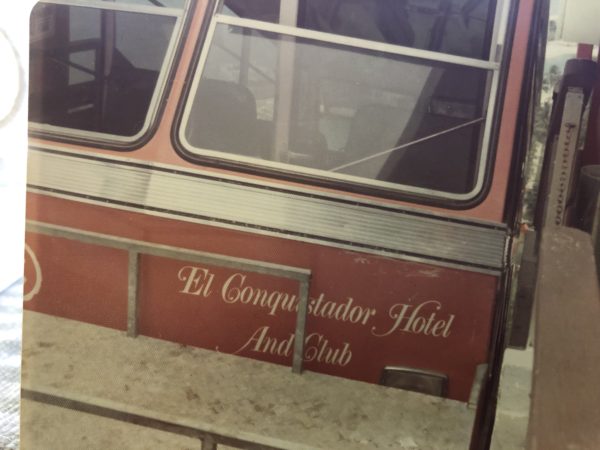 arriving at the beach below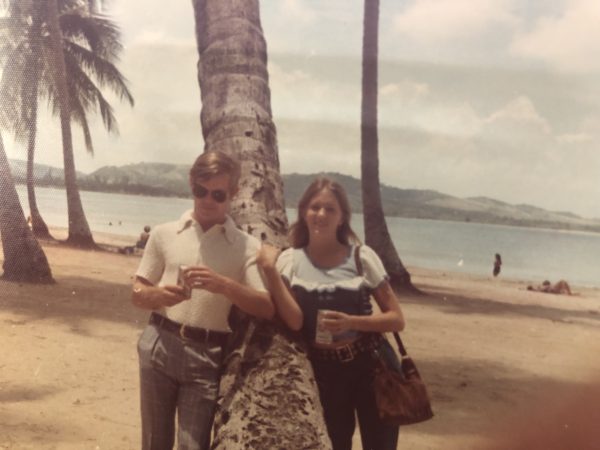 WE took a tour of the rainforest below.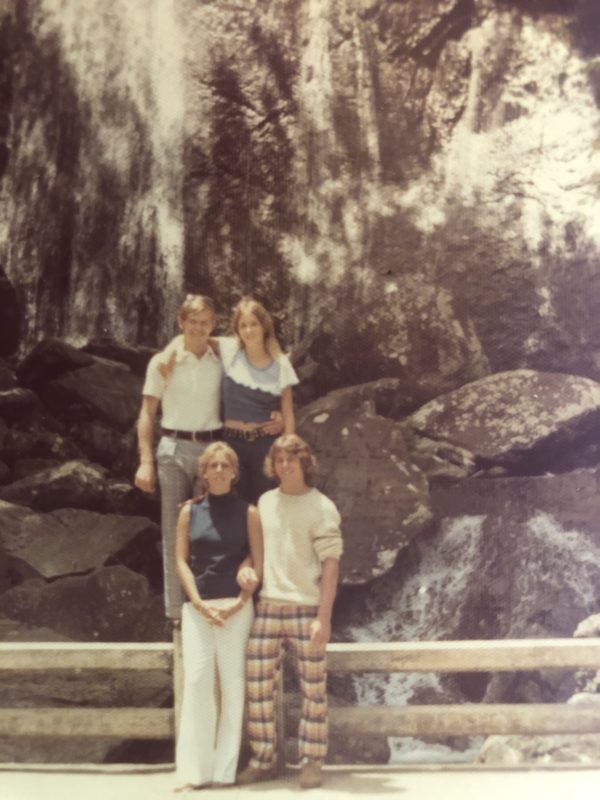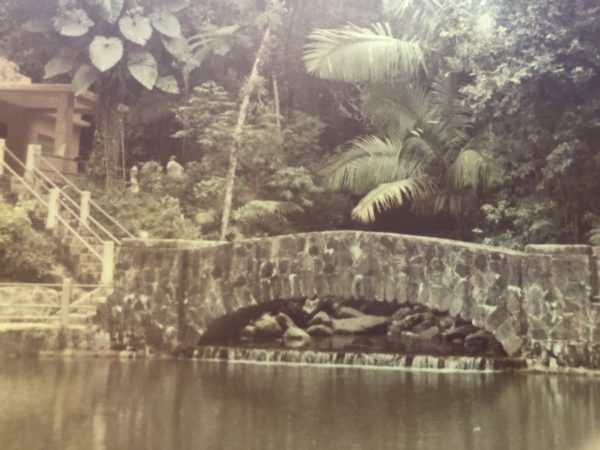 Other various photos